In today's knowledge economy, a company's talent is its greatest asset. Companies that recognize this fact have already invested in mentorship programs to continually improve their teams. Mentorship programs are proven to boost employee morale, encourage company loyalty, and enhance overall performance.
The Atlantic noted about 70 percent of Fortune 500 companies have some type of mentorship program. Additionally, a survey by Deloitte found that younger workers were more likely to stay with an employer if they had a mentor. Among those with mentors, 83 percent were "satisfied" with their roles.
Benefits of mentorship programs
A workplace mentorship program has many different use cases. An effective mentorship program, buoyed by sleek software, can be designed to:
Develop new managers.
Support diversity and inclusion efforts and other employee resource groups.
Motivate high-potential talent.
Onboard new employees.
Encourage camaraderie in remote teams.
It's not just mentees that benefit from skill development. Mentors can develop their leadership and management capabilities.
Join 10,000 companies solving the most complex people problems with PI.
Hire the right people, inspire their best work, design dream teams, and sustain engagement for the long haul.
Examples of mentoring programs in the workplace
There are many different goals mentorship programs can pursue. Here are a few real examples of mentorship programs run by successful corporations.
Boeing's mentorship program focuses on career and leadership guidance. Participants explore new roles within the company by working on projects with different departments. They can join teams in accounting, business operations, contracts, estimating, pricing, and so on. This program encourages employees to seek new opportunities within the company rather than outside it.
Caterpillar has a program that helps train workers on the job to make them more effective in their current roles, and prepares them to progress in their careers. The program runs for up to three years. Mentoring programs like this help support employee onboarding, as well as knowledge transfer from senior employees to junior team members.
Sodexo, a European food services and facilities management company, has a mentorship program designed to foster personal and professional growth. There are over 100 mentoring partnerships each year. Their mentorship program also drives diversity and inclusion initiatives, and has specific KPIs associated with measuring their success. One of their aims was to create pairs that bridge divisions. They reported that "ninety percent of the pairings have been cross-divisional and 75 percent have been cross-cultural."
Sodexo also recorded that in 2019, "more than 5,000 managers participated in D&I learning opportunities to improve the managing of workplace diversity."
Intel's mentorship program transfers the knowledge of its most experienced leaders to new managers. It's core to their strategy of opening new production plants. They attribute much of their success (and past failures) to the structured matching of their program.
They designed their mentorship program to be led by the mentee rather than the mentor. The mentee is in the driver's seat; they decide where they want to grow and can find a mentor who will help them. The setup also required more formality and commitment. Their past failures at mentorship programs tried to be informal, which led to a lack of commitment that is detrimental to the development of any relationship.
GE has a mentorship program specifically aimed at empowering women in their workforce. The program matches pairs for six months to build "their soft skills and brand." This, in turn, helps measure the progress achieved through mentoring."
The accounting firm KPMG connects mentees with a peer support community to walk through Chartered Professional Accountant (CPA) training and exam processes, which can be daunting. The training mentees receive aims to improve their career prospects, while also cultivating loyalty.
NetSuite also runs a mentorship program that focuses on women. The program matches women in leadership positions with more junior employees, through structured events and networking. The program has over 500 members and 10 chapters across the globe. It's also worth celebrating that this program led to the development of a new maternity/paternity policy at the company. Other outcomes of their program include:
A year-over-year increase in the number of women in management role
An increase in female managers hired
20 percent of their director-level leadership are women, compared to the industry average of 17 percent
NetSuite is a strong example of how an effective mentorship program can lead to dramatic positive changes across a company.
PayPal is also a female-focused mentorship program. With about 100 mentor pairs involved in the program at a given time, it brings together employees from the same or different departments and is deliberate in remaining small. Stefana Hunyady, who runs the initiative emphasized that human connection is at the core of their program and they want to make sure that every pair has the right chemistry.
All participants answer survey questions that help match them, but then the first meeting is designed to determine if the match is a good fit. Rather than trying to generate as many matches as possible, PayPal is a great example of a more "white-glove" approach to a mentorship program, with a lot of involvement from the administrators.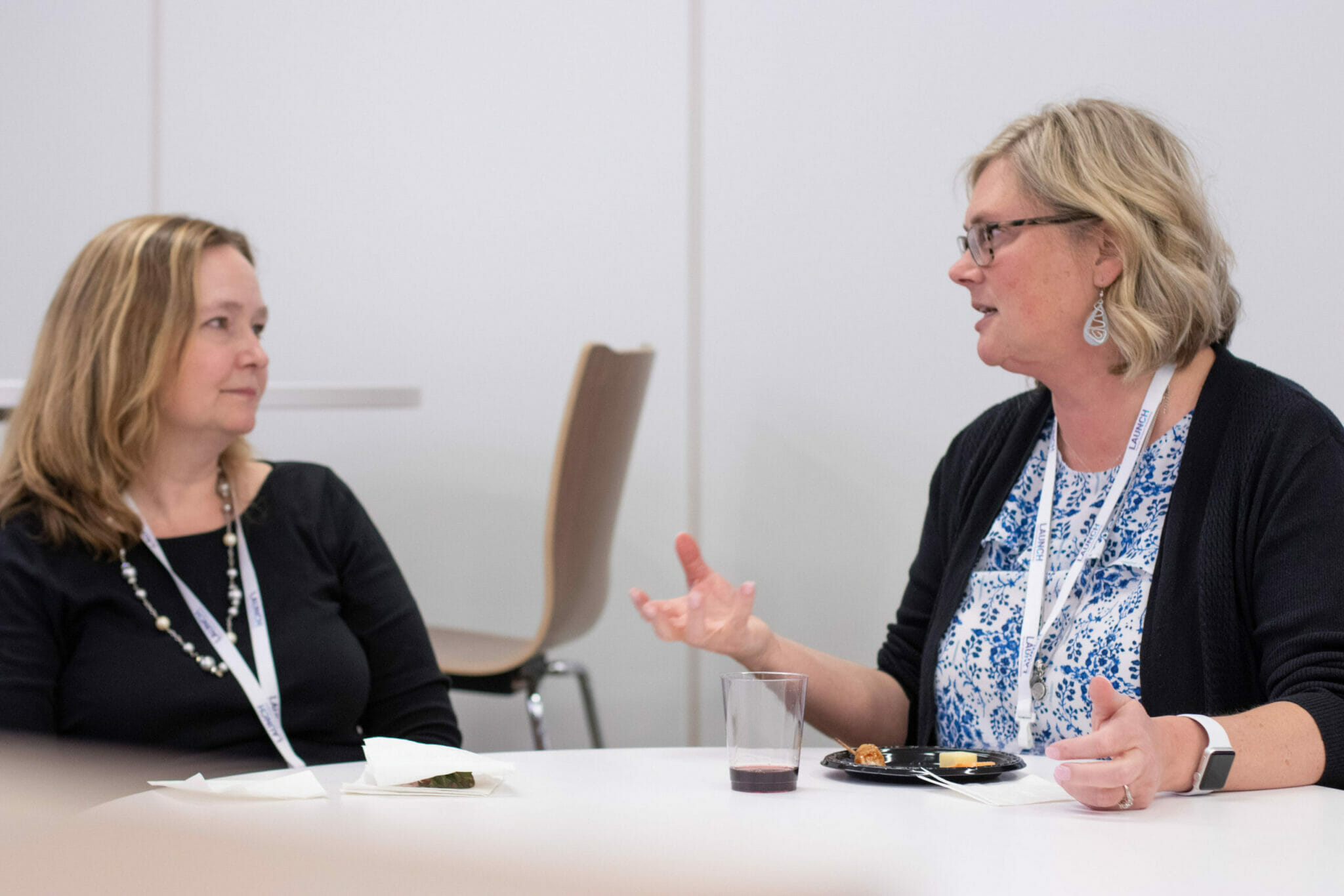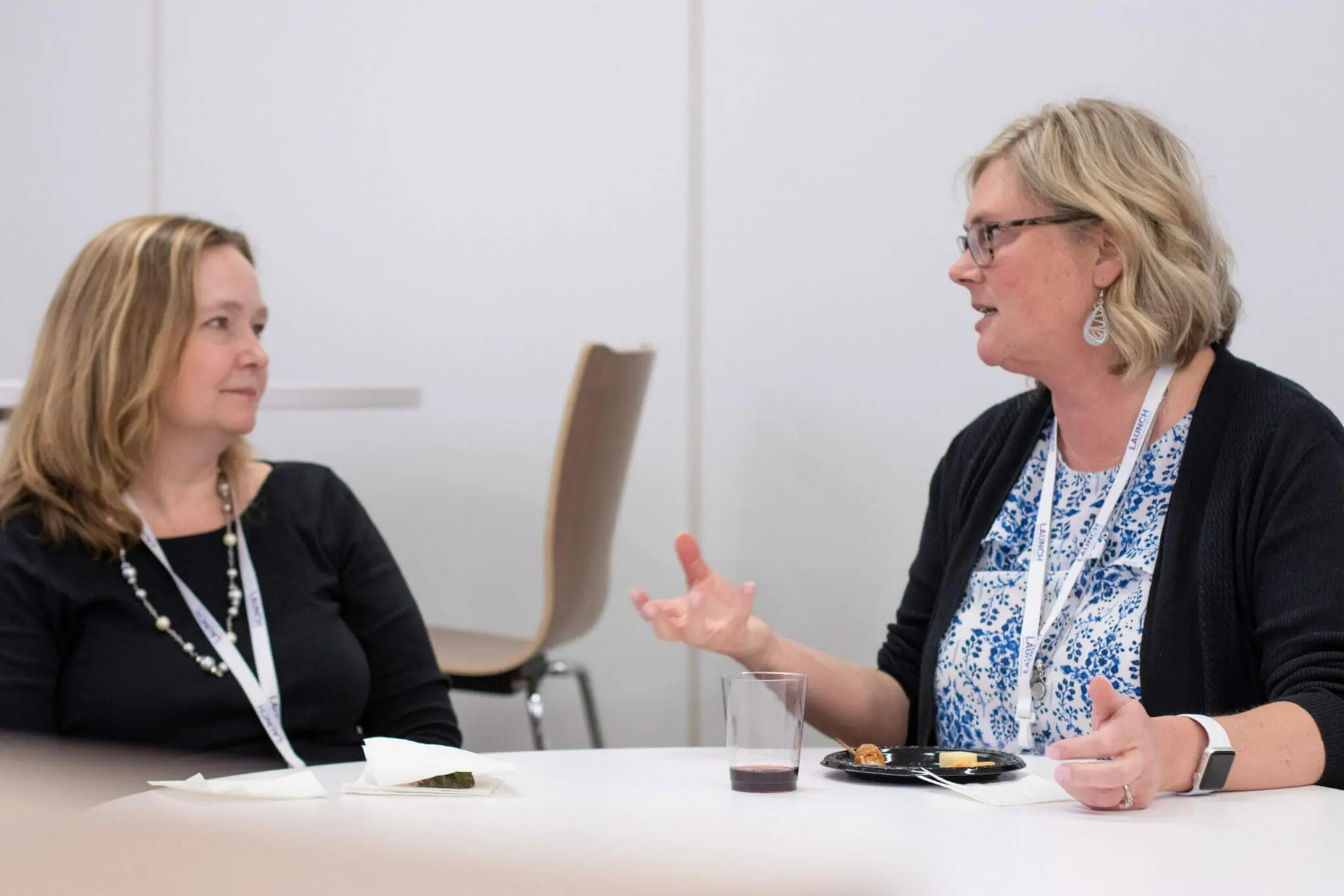 4 secrets for developing a workplace mentorship program
You can't implement an effective workplace mentorship program without a plan. Build a strategy based on what you want to accomplish most.
Will your program tackle retention rates? Will it help train new employees so they can better understand your company? Once you have defined a strategy, consider how you can measure the success of the mentorship program. Can you compare retention rates? Promotion rates? Employee satisfaction? Will you focus on year-over-year metrics, or compare smaller time frames?
Try to come up with ambitious goals that are both achievable and easily tracked. And take advantage of technology designed to make tracking the program and its goals more intuitive.
Reward mentors.
It can be time-consuming for mentors to get involved and make a real impact, so companies may need to provide incentives. This will show that management understands these employees are taking on mentorship in addition to their day-to-day workloads. Simple acts of recognition, or rewards, can make the programs that much more gratifying for your talent.
Develop a budget.
Put money into the program to cover items like communication materials, training, kick-off events, incentives, or reimbursements. Without adequate funding and support, your program stands little chance of sustaining itself and making a long-term impact.
Define the mentorship structure.
Set a timeline for the mentorship program. Typically companies aim for six months to a year. But go with what makes sense for your program, and your people. Consider: How many activities will be required for participants? What are other rules for your program? Armed with those answers, you can land on an appropriate time frame.
Don't overcomplicate it.
A good mentorship program doesn't need to be too complicated. In fact, the simpler the program, the better it will probably function. Getting things up and running can be the hardest part of a mentorship program. Software can help companies create a successful program without compromising efficiency or employee productivity. A tool like PI Inspire can apply to mentorship programs, or any collegial relationship that aims to promote leadership.
What role does mentorship software play?
Starting and managing a mentorship program in any company offers a lot of benefits. But if poorly managed, it can do more harm than good. A poorly run mentorship program can lead to participants seeing the program as a burden. This, in turn, creates a lack of commitment.
Often, program managers have to spend time away from their regular duties to focus on organizing, matching, and collecting data from mentors and mentees. It can also be time-consuming if there are errors within the process, such as a bad match that sets the process back to square one.
Why mentorship programs fail:
One of the main reasons mentorship programs fail is because of a bad mentor-mentee match. Match people isn't easy, and that's one area where mentorship software helps create a stronger foundation. Mentorship software has been designed to offer guidance throughout the matching process and beyond the program's defined timeline. By making registration, pairing, and scheduling simpler, the software can help streamline any mentorship program process.
Software adds structure.
Ultimately, mentorship software makes it a breeze by using advanced algorithms that match up information on both the mentor and mentee. By matching goals, strengths, personal interests, and more, mentorship software can help create better matches between skilled employees and younger workers. The software can have the capability to track the communication between mentors and mentees. At Together, we've created an easy-to-use platform that makes it easy to run mentorship programs at scale. Calendar integration features can track if and when participants meet. It can also send alerts to HR if intervention may be needed.
Another reason for a program failure is a lack of measurable data. This is another reason why the right software is a critical component in any workplace mentorship program. It can make the reporting procedure run smoother by providing data about your mentorship program that can be used to enhance, improve and promote it.
Regardless of the industry, mentorship programs can create a more positive workplace for everyone. From uncovering new talents, to creating stronger teams and promoting loyalty, successful mentorship becomes beneficial for all involved.