Krystal does all things marketing at GoSkills, an online learning company that helps anyone learn business skills. When she's not at work, you can find her listening to podcasts or watching comedy specials on Netflix.
Upskilling is vital for businesses to stay relevant. A 2017 Productivity Commission report points to "the combined effect of an aging workforce and technological change" as the driving factor behind the growing skills gap in the workforce.
Not only do companies need to hire digitally-savvy employees to stay competitive, but they also need to invest in ongoing training to retain talent. When people feel like they've stopped learning or adding to their resumes, they tend to look elsewhere. That turnover comes at a high cost: to find and train a replacement, employers will spend roughly 33% of an employee's salary, according to research from Employee Benefit News.
Upskilling is an endeavor that can impose high costs when ignored but reap many benefits when done well.
Join 10,000 companies solving the most complex people problems with PI.
Hire the right people, inspire their best work, design dream teams, and sustain engagement for the long haul.
Here are some tactics businesses can use to upskill their teams:
1. Make it bite-sized.
Large workloads and packed schedules impose a barrier to formal training. Thinking small, however, can be the key to meeting employees where they are.
Bite-sized education, called microlearning, comprises short lessons—roughly three to six minutes long—designed to meet a narrow learning objective. Unlike other online training, microlearning can help increase retention rates and employee buy-in.
Moving toward a bite-sized learning model is especially relevant if your team includes remote or deskless workers. Axonify's 2018 report found a high level of microlearning adoption in retail (27%), manufacturing and logistics (25%) and finance and insurance (22%).
Bite-sized modules are far easier to host online and share. This further increases accessibility for remote and deskless workers. Businesses can easily migrate learning content onto a cloud-based learning management system (LMS) that can be accessed anywhere.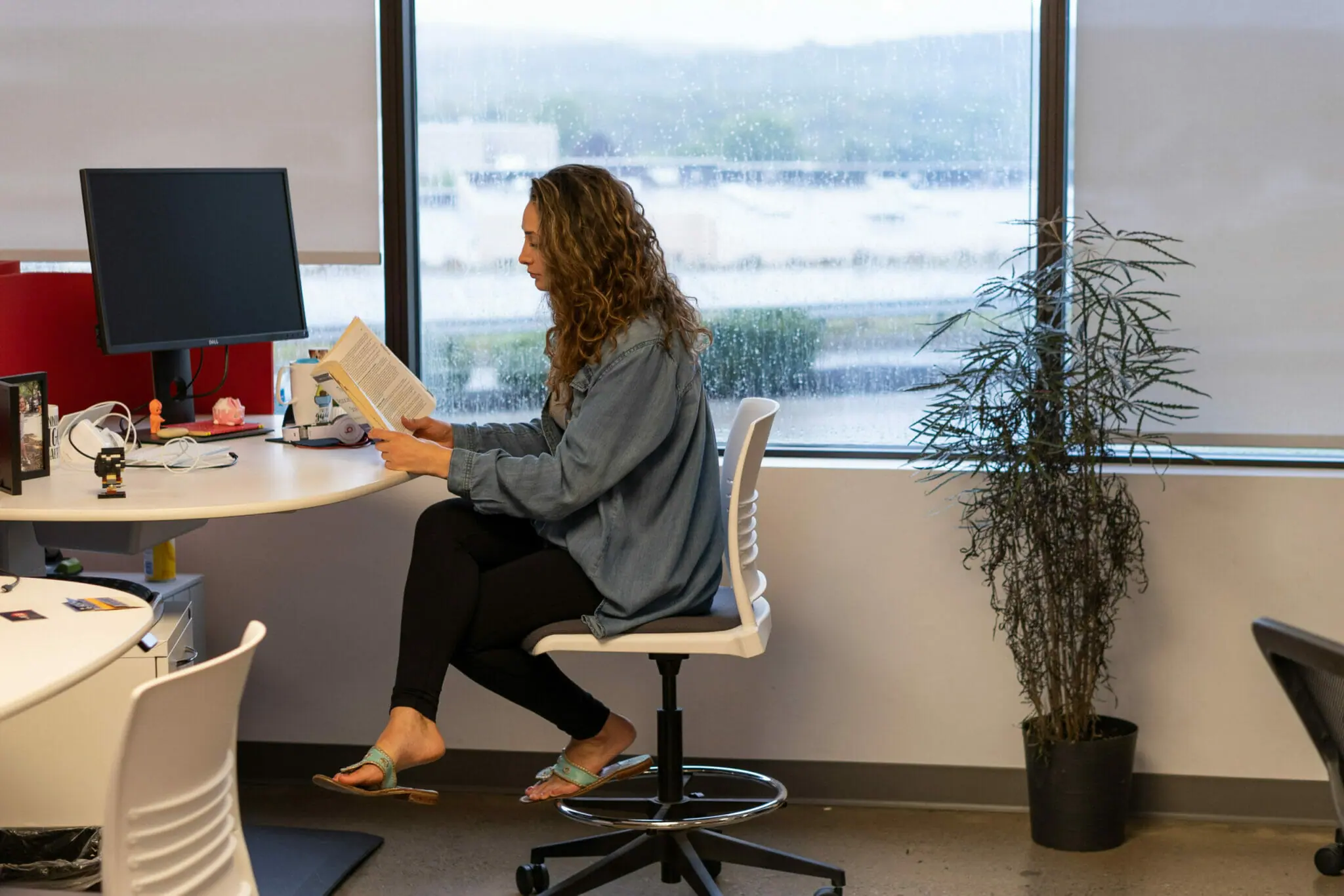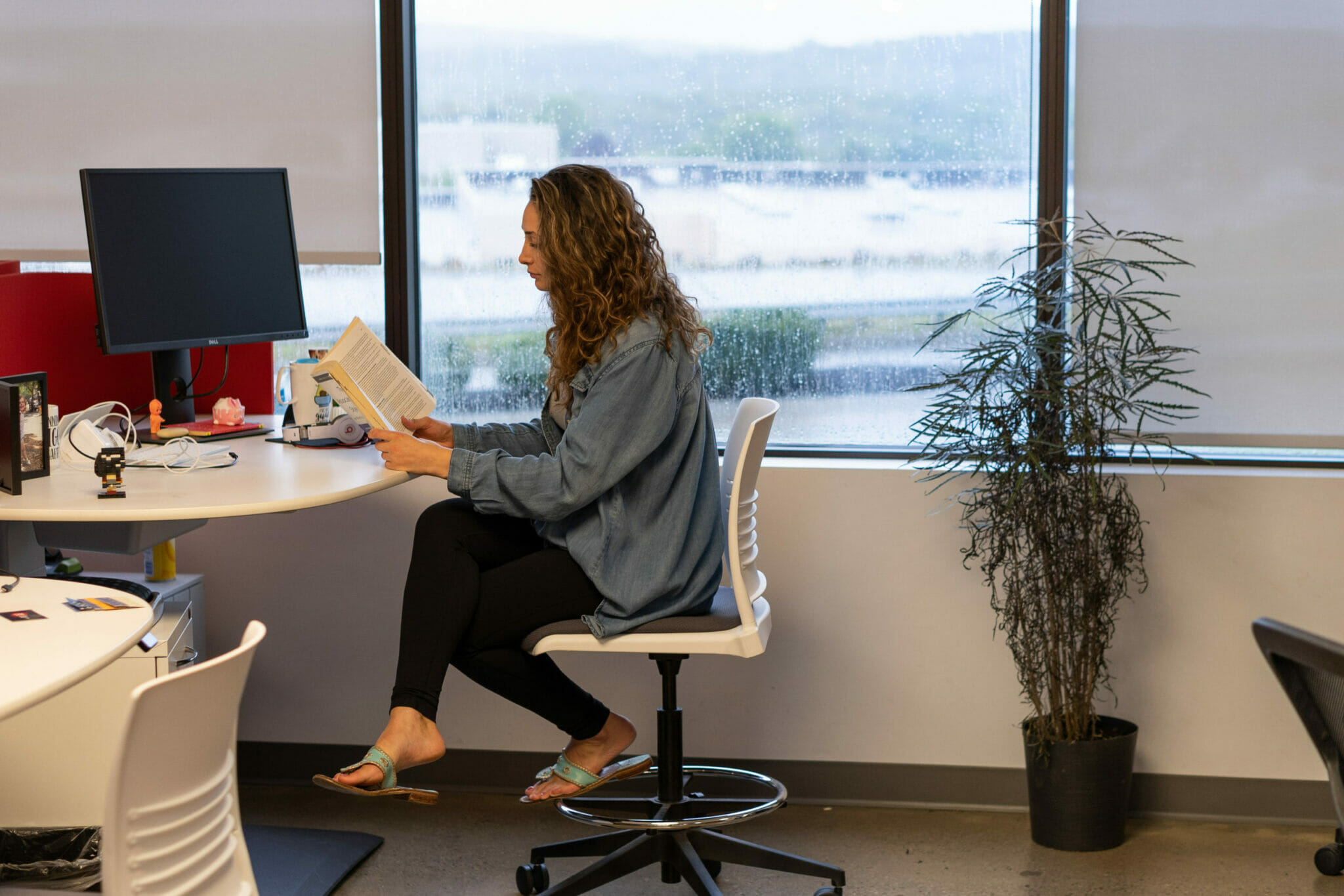 2. Connect employees with a mentor.
Mentorship programs are on the rise—and for good reason. Forbes reported that about 70% of Fortune 500 companies have a program in place. Connecting experienced employees with newer team members fosters a sense of community, while also rounding out existing training initiatives.
Mentorship opportunities are particularly useful when individuals are about to take on a more senior position. More experienced team members can encourage mentees and provide guidance as they step into a new role.
It's important to note that those who have the most experience to share are often the busiest. To remedy this, mentorship programs need to be highlighted and encouraged in your organization, including dedicated time for mentors and mentees to connect.
3. Encourage self-training.
Another way to encourage upskilling is by encouraging a bottom-up approach to learning. Managers can ask their direct reports about what skills they want to work on and improve to do their job better.
Management can also encourage employees to forge their own learning paths by removing barriers and building incentives. Some ways managers can do this are by:
Allocating paid training time.

This option is more viable if your business is seasonal or has predictable ebbs and flows. Employees can use slow periods to upskill.

Reward employees who upskill in their own time.

By doing so, your team stays curious, management has more opportunities to promote from within, and you lessen the risk of losing talent to another company.

Allow employees the flexibility to attend workshops and seminars during work hours.

Not only does this build employee-employer trust, but it also allows the rest of your team to gain insights and learn ideas they may have missed if they were limited to after-hours classes or training.
4. Use real-life simulations and case studies.
Busy employees need to know the time away from their desk is worthwhile. Learning from case studies allows people to see the immediate benefit. Simulations let them apply their knowledge right away, which increases information retention.
This approach might be more applicable to certain departments, such as sales. Teams can take turns role-playing calls as the customer and representative.
5. Build a learning culture.
Learning should be an ongoing process. When managers act as coaches, they build an environment where learning can happen on a day-to-day basis. As well as providing formal training, managers should be able to give their team on-the-go guidance and feedback.
No matter how you choose to upskill your employees, what matters is it becomes part of your business strategy. Giving employees an opportunity to learn and grow—both personally and professionally—is key to optimizing and retaining talent.