I'm an avid reader and I'm always digging into the latest and greatest business books. Especially when it comes to people management, I tend to talk in frameworks or concepts I've come across over the years.
I realized how much of a geek I was when I co-hosted a PI webinar over the summer on five management myths and caught myself referencing book after book. Since then, I received many requests to publish a list of my favorites. So, without further ado, here's a list of the 12 best team management books that have had the biggest impact on the way I manage and lead.
Join 10,000 companies solving the most complex people problems with PI.
Hire the right people, inspire their best work, design dream teams, and sustain engagement for the long haul.
Best team management books (in no particular order)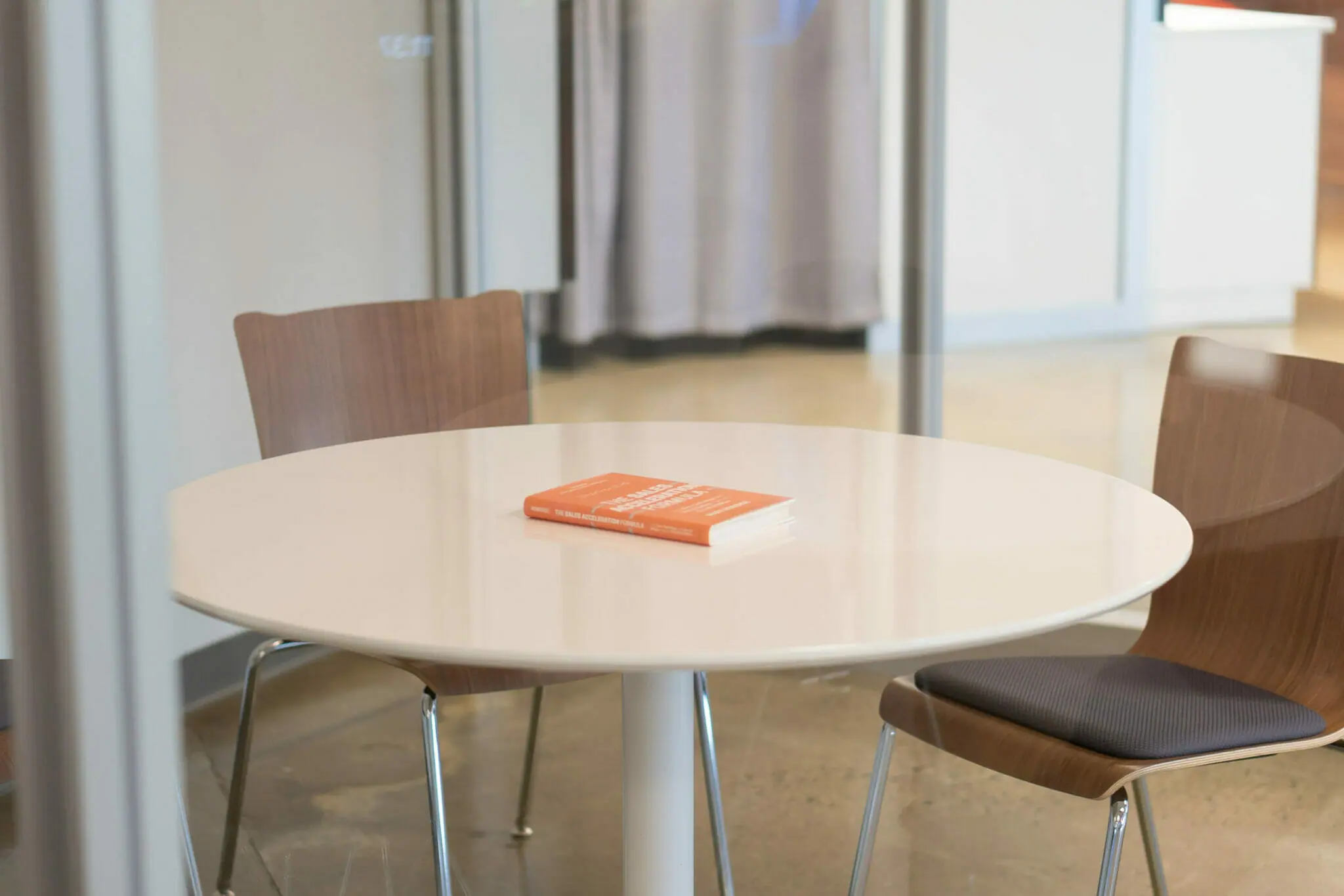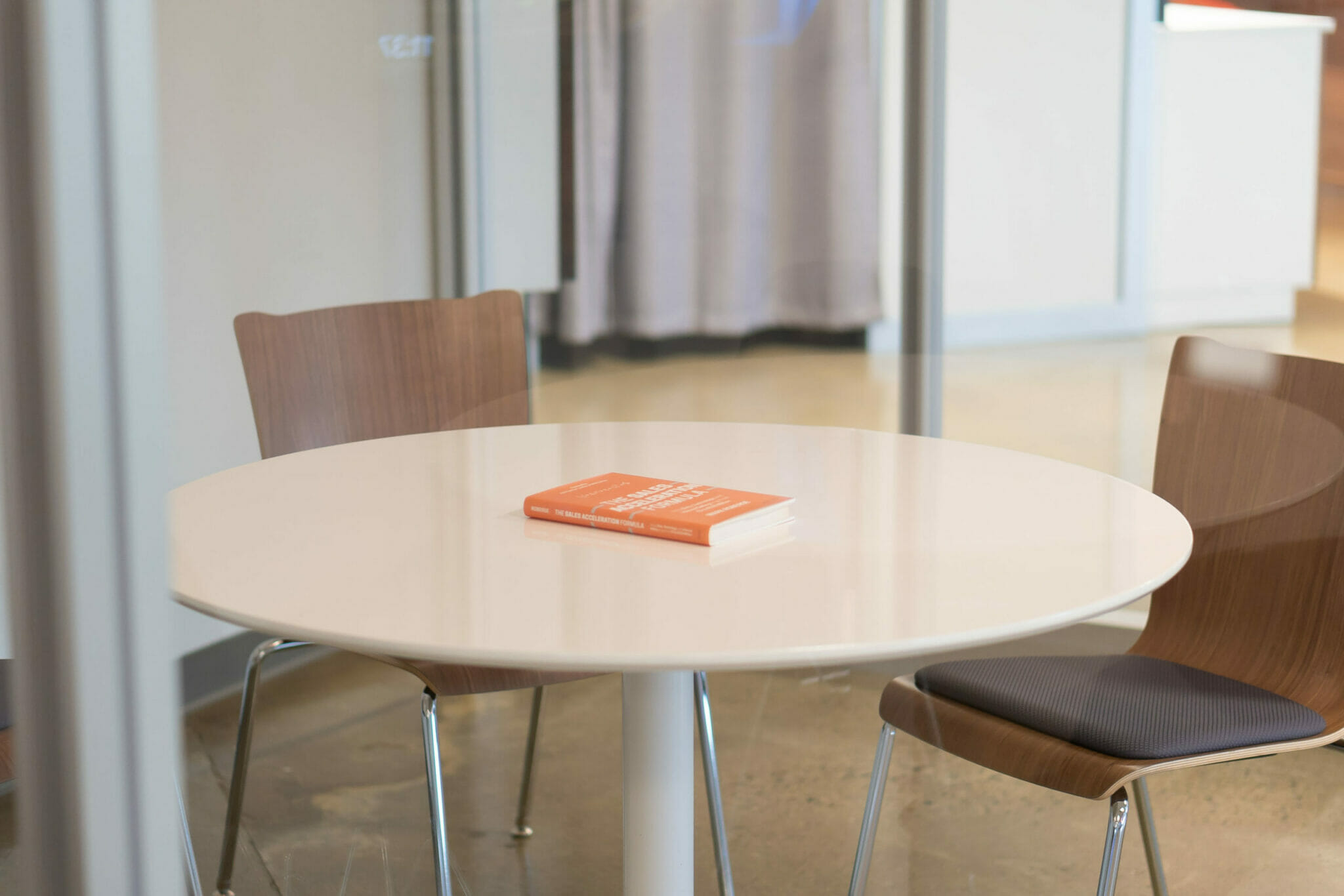 1. "The Five Dysfunctions of a Team" by Patrick Lencioni
Lencioni's seminal book, "The Five Dysfunctions of a Team," is a must-read for anyone on, or managing, a business team. Shortly after reading, I realized all the hot air behind the pervasive use of "results-driven" in business plans and LinkedIn profiles. (You might as well hang a "world's-best" sign in a coffee shop window.) It's a quick read, in fable format, that allows you to understand how establishing trust is necessary in order to have tough conversations and commit to goals so managers and team members can hold each other accountable. The outcome, not the impetus, is results.
2. "Organizational Culture and Leadership" by Ed Schein
I think this is actually a collegiate textbook, but I read "Organizational Culture and Leadership" cover-to-cover and recommend reading it in its entirety to anyone interested in change management or cultural transformation. Shein is a world-renowned consultant and former MIT professor. If you're looking for the best chapter, I recommend Chapter 16 entitled "A Model of Change Management and the Change Leader." This was the first time I came across the concept of "learning anxiety." Shein outlines eight tactics leaders must implement to establish "psychological safety"—something that is absolutely critical if you want a "fail fast" and continuous learning culture.
3. "Fierce Conversations" by Susan Scott
Scott nailed it with "Fierce Conversations." In addition to having an incredibly pragmatic and useful framework for teeing difficult conversations, Scott uses examples from her own work and life to show leaders what it means to truly care about your team members, to listen, to hold them accountable, and inspire them to greatness. Just as it's often a team leader's job to coach and motivate others, Scott also speaks of the damage and emotional wake leaders cause when they lack self-awareness and empathy.
4. "Conflict Without Casualties" by Nate Regier, Ph.D.
Regier shares useful strategies for addressing tough situations and responding to those playing the blame-game. Regier sheds light on the fact that in different situations each of us chooses the role we play—the victim, the rescuer, or the persecutor. Regier gives some clear advice on how to identify which role you're being asked to play in the trifecta and viewing them differently as leadership tenets—vulnerability, resourcefulness, and persistence.
5. "HBR's 10 Must Reads on Managing Yourself"
If you're looking for a definitive guide to getting your work-life organized and focusing on self-awareness, look no further. This book by Harvard Business Review is a collection of 10 famous articles written by management greats. They cover topics such as leadership, time management, self-awareness, and how being a truly great leader means blurring the lines between work and home life. It kicks off with a bonus article by Clayton Christensen titled "How Will You Measure Your Life?"
6. "The Speed of Trust" by Stephen M.R. Covey
Although Lencioni introduced me to the critical importance of trust, Covey really drove the concept home for me. Trust is the backbone of any relationship in work and life. And, it all starts by trusting yourself. Otherwise, it will be nearly impossible to trust others. Covey unpacks how lack of self-trust usually results in being overly judgmental and holding yourself and others to impossible standards. On the flip side, Covey talks about how trusting too much could mean that you never hold people accountable. Whether it's setting expectations, meeting them, and holding yourself and others accountable—it takes practice to find the middle ground.
7. "Scaling Up" by Verne Harnish
In "Scaling Up," Harnish unveils a very simple goal-crushing formula combining strategy, people, execution, and cash—with worksheets and rubrics throughout to boot. Intended to be more of a reference piece, each page is packed with insights and ideas for running your team and company like a finely-tuned machine. I found the section on accountability and team meeting cadence particularly helpful. If you struggle to communicate a strategic vision and plan, the book is chock full of easy frameworks and processes to clearly articulate your goals, get your team(s) aligned, and have an amazing impact on growth and the bottom line.
Join 10,000 companies solving the most complex people problems with PI.
Hire the right people, inspire their best work, design dream teams, and sustain engagement for the long haul.
8. "The Alliance" by Reid Hoffman
As the working world continues to evolve, so does the social contract businesses have with their employees. Hoffman uses "The Alliance" to share his perspective, which formed while he led LinkedIn as CEO and co-founder. Noting an all-time low in trust between employer and employee, Hoffman advocates for a new, transparent, and mutually-beneficial contract—a "tour of duty" as he calls it—geared to giving employees a leg up in their career while allowing the company to remain flexible while it scales. As you hire employees, you have the opportunity to set clear expectations about what it means to perform in a role and how long you anticipate someone will stay in that role. This clarity allows for trust to be established and it empowers employees to follow their passion.
9. "Good to Great" by Jim Collins
Obviously a classic. Collins's "Good to Great" uses real-life examples to show how great leaders use strategy, execution, and leadership skills to take their company's performance to the max. It's no surprise that the people leaders surround themselves with can make or break a company. Collins touches on his famous analogy of getting the right people "on the bus" first and then working with them to design their ideal role. He also puts emphasis on leadership remaining humble and always putting what's best for the company ahead of their own needs. Although basic, it's awfully impactful when you read example after example of great strategies and the leaders who led them.
10. "Whale Done!" by Ken Blanchard
"Whale Done!" by Blanchard, a renowned management expert, focuses on the power of positive relationships. Highlighting strategies used by whale trainers at SeaWorld, Blanchard advocates that leaders place emphasis and praise on desired behaviors and essentially ignore all that are undesirable. The thinking is that psychologically we all crave rewards and positive accolades. So much so that we'll subconsciously stop behaviors that illicit no response. No one can deny the power of positive. Although short and to the point, I challenge you to be truthful, specific, and positive with feedback on a regular basis. It's much easier said than done. (Note: The book was published in 2002, prior to the release of "Blackfish" in 2013. While nobody endorses the captivity and isolation of orca whales, the concepts still apply.)
11. "Radical Candor" by Kim Scott
Scott's "Radical Candor" opened the floodgates to managers everywhere finally being able to breathe and give their team members in-the-moment feedback. In addition to its namesake, Scott uses the book to talk about how leaders can trap potential in their team members with "ruinous empathy." On a broad scale, Scott advocates for providing an all-inclusive culture that's open to feedback and continuous learning. If you think you want to try radical candor, read the book. Don't pay it lip service. I've personally witnessed a few occasions where managers have used the book as a license to eviscerate employees versus taking the time and care to tailor candor to the needs of each team member.
12. "Outbound Air" by Tom Foster
"Outbound Air" outlines the growing pains all businesses go through as their organizational structure starts to materialize. Foster uses a fictitious scenario of an expanding regional airport to explain the time strata theory of late management expert Elliott Jaques. This book was my first exposure to the common dissonance created when people that have a specific cap on how far they can plan into the future (time horizon) are placed in roles that require more future planning (time span). According to Dr. Jaques, people's abilities break naturally into eight levels, which he calls "strata." It sheds light on why some people may be great as tactical process followers, but not as systems creators or strategists. By no means a show-stopper of a book, I thought it was worth wrestling through to get the essence of the time strata theory.
I hope you enjoy reading these books. Maybe they'll inspire you to start your own company book club!