Behavior is a phenomenon everyone knows but perhaps doesn't always understand. If you had a rowdy classmate or a quirky uncle growing up, you might be nodding your head in agreement. Why people act the way they do can be a bit of a mystery. So, it can feel like a superpower when you finally crack someone's personality for the first time.
What if there was a way to harness that superpower—not just once, or based on gut feel, but consistently and reliably? Even the world's greatest mind readers would be impressed.
Enter behavioral data. By gathering and measuring this objective data, you can glean unparalleled insights into people's workplace behavior. This can mean the difference between a poor or great hire, a tense or healthy work relationship, and a floundering or thriving team. These insights hold even greater sway in this era of remote work and distributed teams.
With great data comes great responsibility. Here's how to make the most of behavioral data, so you can build self-awareness, learn from others, and—ultimately—empower those around you.
The power of behavioral data
Picture the worst possible day you could have at work. You got a flat tire on the way to the office, or your laptop died and needs a repair—pick your own adventure. Regardless, you show up late, and you get reprimanded by your manager. Your teammates are pinging you, and your daily tasks are piling up. The energy's just not there today.
At this point, what thoughts would run through your mind? Even the most confident leaders would likely feel dejected or demotivated. Left unchecked, these feelings can fester—and evolve into full-on disengagement.
Now imagine the same day playing out differently. You still encounter the morning hiccup and arrive late. But instead of admonishing you, your manager asks how they can help you make the most of the morning. Your teammates reach out, offering to take a task or two off your plate. The sting of the lost tire or laptop still hurts, but you feel reassured about the day you were about to write off.
The day's obstacles didn't change between scenarios, nor did the work to be done suddenly evaporate. The difference here lies with the people involved and the emotional intelligence on display. By understanding how your natural behaviors impact others, you can tailor the way you approach team interactions—and support people even on their worst days.
Self-awareness doesn't always come about easily. The best leaders practice it daily. The worst leaders may never realize it's an issue. But with behavioral data, leaders can bring even the most subtle personality traits to light and encourage others to do the same.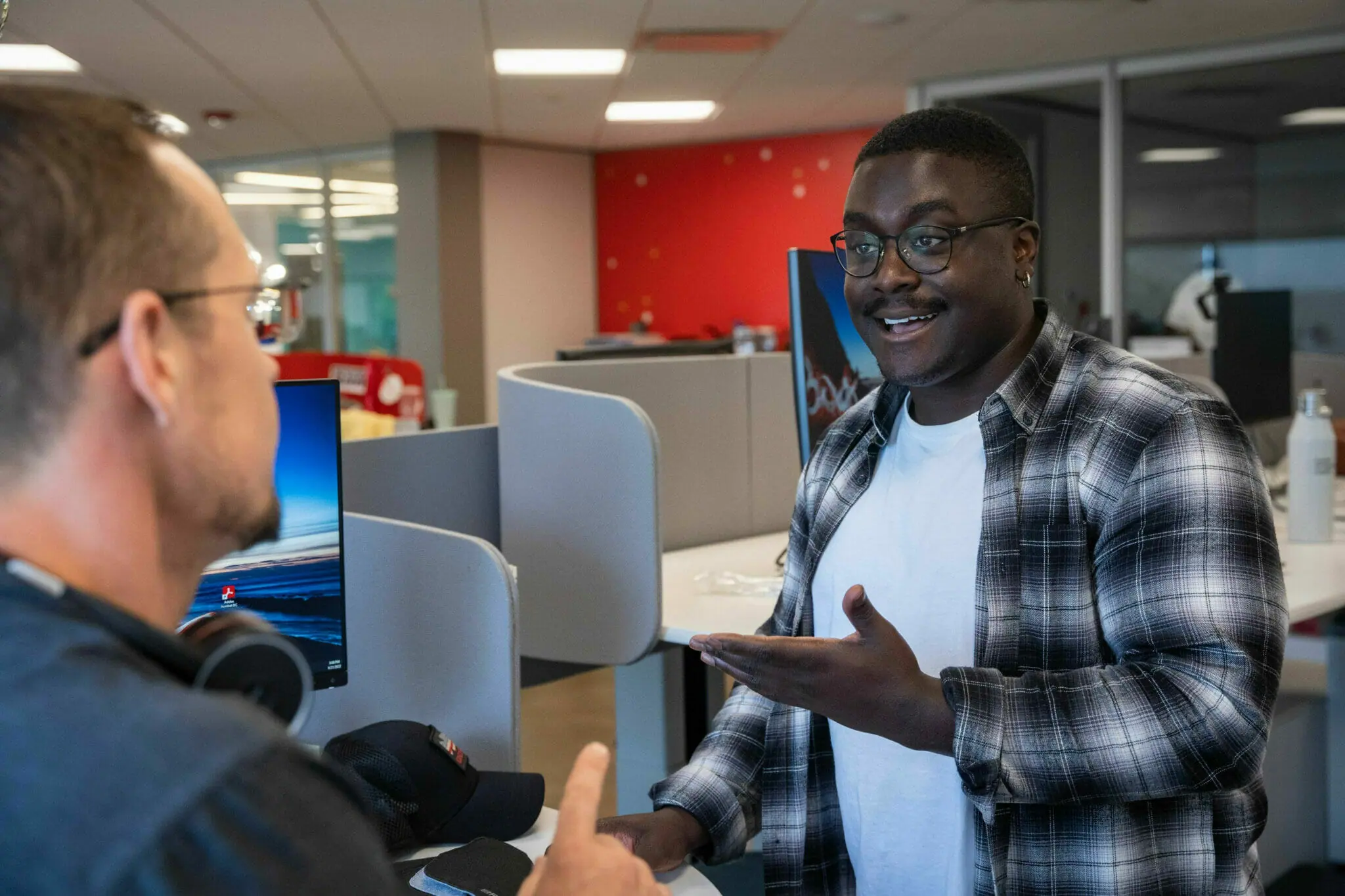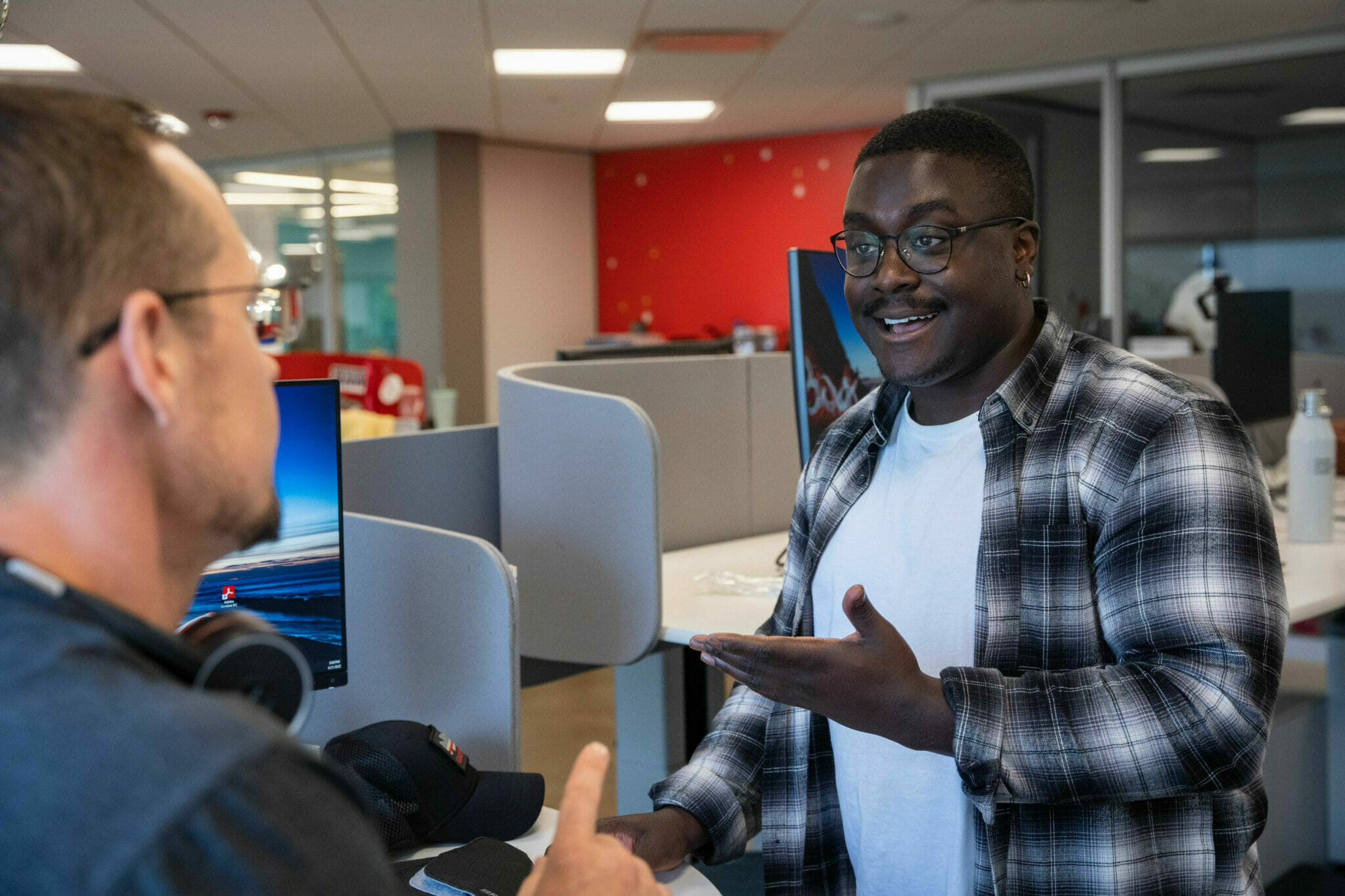 How to measure workplace behavior
Making use of behavioral data starts by understanding how it's measured. At The Predictive Index, our science team classifies workplace behavior as four different drives:
Dominance measures the drive to influence people or work.
Extraversion measures the drive for social interaction.
Patience measures the drive for consistency and stability.
Formality measures the drive to conform to rules and structure.
By understanding how "high" or "low" a person falls within each of these drives, leaders can predict how employees will carry themselves on the job. For example, someone with high dominance and low formality might be characterized as a big-picture thinker who's unafraid to take risks and disrupt the status quo. By contrast, a person with low dominance and high formality might enjoy handling the more intricate and defined aspects of a project.
The use cases for behavioral data are as vast as you might expect. Recruiters can use data to analyze a job's behavioral requirements and hire candidates who are naturally inclined to succeed in the role. After all, a sales representative brings a behavioral toolkit that's wholly different from that of an operations manager. Behavioral data helps recruiters find that candidate fit, so new hires can truly thrive.
Likewise, managers can use behavioral data to build trust between team members and facilitate stronger communication. For example, if your team consists mainly of people with high extraversion, team meetings may be a great opportunity to work collaboratively and "talk out" challenges. But if your people tend to have low extraversion, that much face time could actually create stress. In the latter case, you could cut down on meeting time in favor of focus time for heads-down work.
Join 10,000 companies solving the most complex people problems with PI.
Hire the right people, inspire their best work, design dream teams, and sustain engagement for the long haul.
Using data to level up remote work
As companies contend with an ever-evolving pandemic, the words "working remotely" have become part of our daily lexicon. And while some may miss the days of lively offices and in-person meetings, it appears we're not going back anytime soon.
According to research from McKinsey, 87% of employees choose to work remotely (partially or fully) when given the option. Moreover, flexible work is the third most popular reason to seek a new job, behind career opportunities and compensation.
One of the best ways to ensure work flexibility: behavioral awareness. With behavioral data, leaders can create a universal language of people, even when these people aren't all in the same room. Whether your team is a hallway apart or an entire country's length, behavioral data provides a playbook you can use to adapt to any situation.
Are two coworkers struggling to collaborate across time zones? Revisit their behavioral data. Perhaps both are high-dominance, low-patience individuals who are butting heads over an ongoing project. In this case, you could distribute smaller individual tasks between the two, and provide space for each to drive their own portion of the project.
Or, perhaps your team consists largely of workers with high formality. These individuals tend to thrive with clear-cut objectives—and yet, the nuances of hybrid work remain relatively hazy. As a manager, you will find it behooves you to provide additional structure to these individuals to ensure they have the direction they need to succeed.
Build a culture of behavioral awareness.
Managing a team is never easy. Add a variety of different behavioral profiles to the mix, and the challenge level only increases.
When you're juggling ongoing projects and initiatives, probably the last thing on your mind is how you and others handle yourselves on the job. And yet, that level of self-awareness is what makes the best workplaces shine.
How you build this awareness is ultimately up to you. But by making that investment in yourself, you'll empower your people to do the same. Highlight your team's greatest strengths, address any gaps, and create an environment where everyone can bring their best selves to work each day.