At The Predictive Index, we pride ourselves on modeling best hiring practices using the PI solution and talent optimization.
As we work with clients in the implementation stage, they find it helpful to hear how we use PI in our own hiring process. Here's an insider's look at how we leverage behavioral and cognitive data to hire while ensuring a high-level experience for hiring managers and job candidates alike.
Step #1: Define the job.
Clients often ask, "Is this candidate the right person for the job?" Since I'm not the hiring manager for the role, I can't answer that question. But I am able to share the importance of clearly defining the job before evaluating candidates.
The first step in our hiring process is clearly defining the job. Our People Operations team (you might refer to them as HR) meets with the hiring manager and requests a list of the job's major responsibilities. People Ops uses an intake form, known as the New Hire Needs form, that outlines the "must haves" and "nice to haves" as well as three to five criteria that will be used to gauge a new employee's success in the role after 90 days. This initial step helps avoid the dangers of scope creep by gaining clarity on what is and isn't important in the role.
After the hiring manager completes the New Hire Needs form, they use our software to send a job assessment to 3-5 stakeholders. (Stakeholders typically include the hiring manager, other managers that work closely with the role, and a high-performing employee who currently does the job.) After each stakeholder completes the job assessment exercise, a Job Target is created in our system. Then a conversation takes place to ensure there's a consensus among all stakeholders.
Other resources that might interest you:
Step #2: Write the job description.
Since the hiring manager and other stakeholders have taken the time to truly understand the job requirements, writing a job description that highlights the "must haves," the culture at PI, and the pace of the environment is a breeze.
For instructions on what to include in your job description, download our job description checklist:
Step #3: Post the job.
With the job description written and the Job Target set, the job is ready to be posted. We post job opportunities on our website, as well as on LinkedIn and Glassdoor. As we often talk about, it's important to use the right channels. For example, if you're hiring for a sales role, consider attending hiring events as these social types enjoy networking.
We love sourcing passive candidates via employee referral, too. Additionally, we leverage extended sourcing services through Titus Talent Strategies, because they know PI and our culture.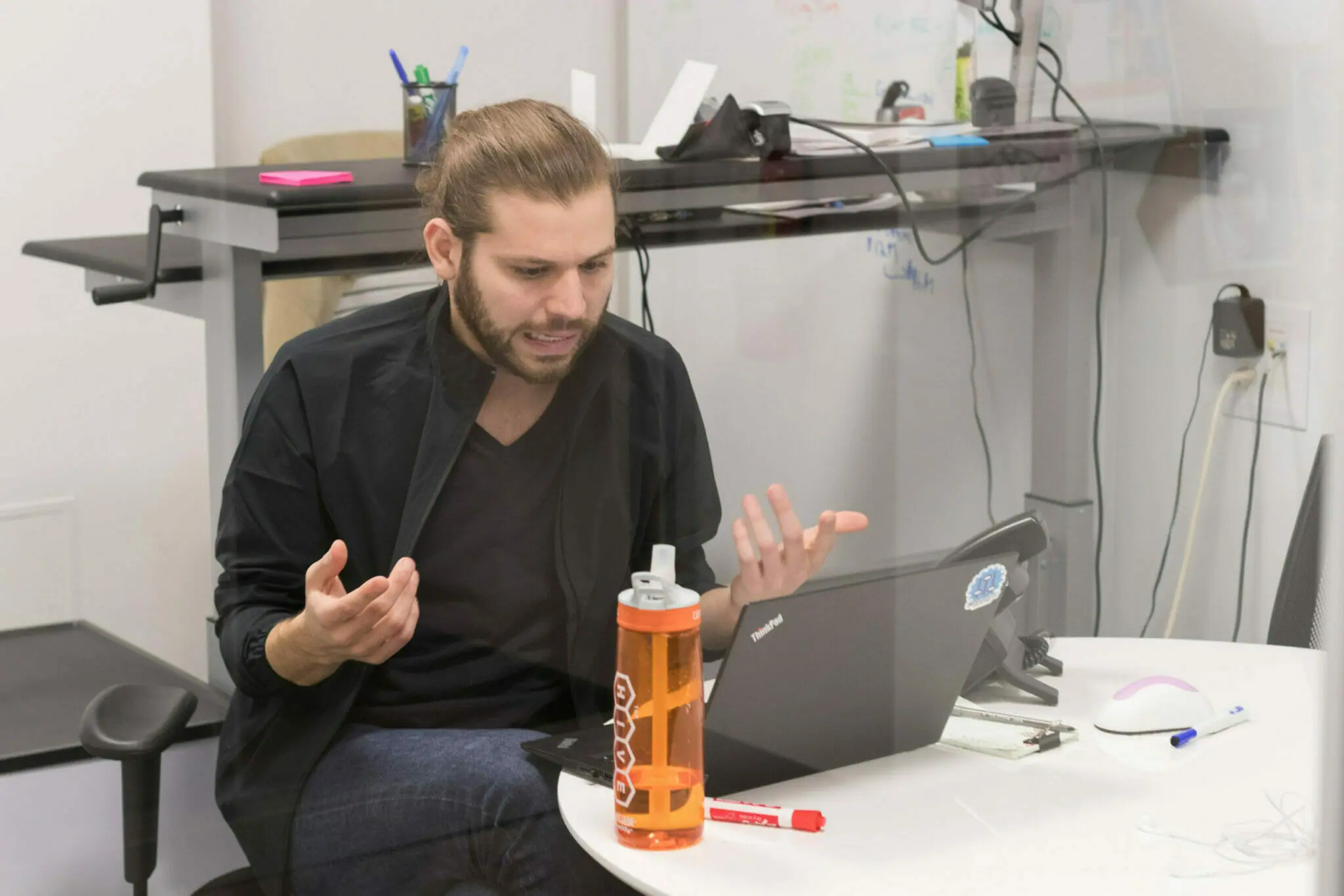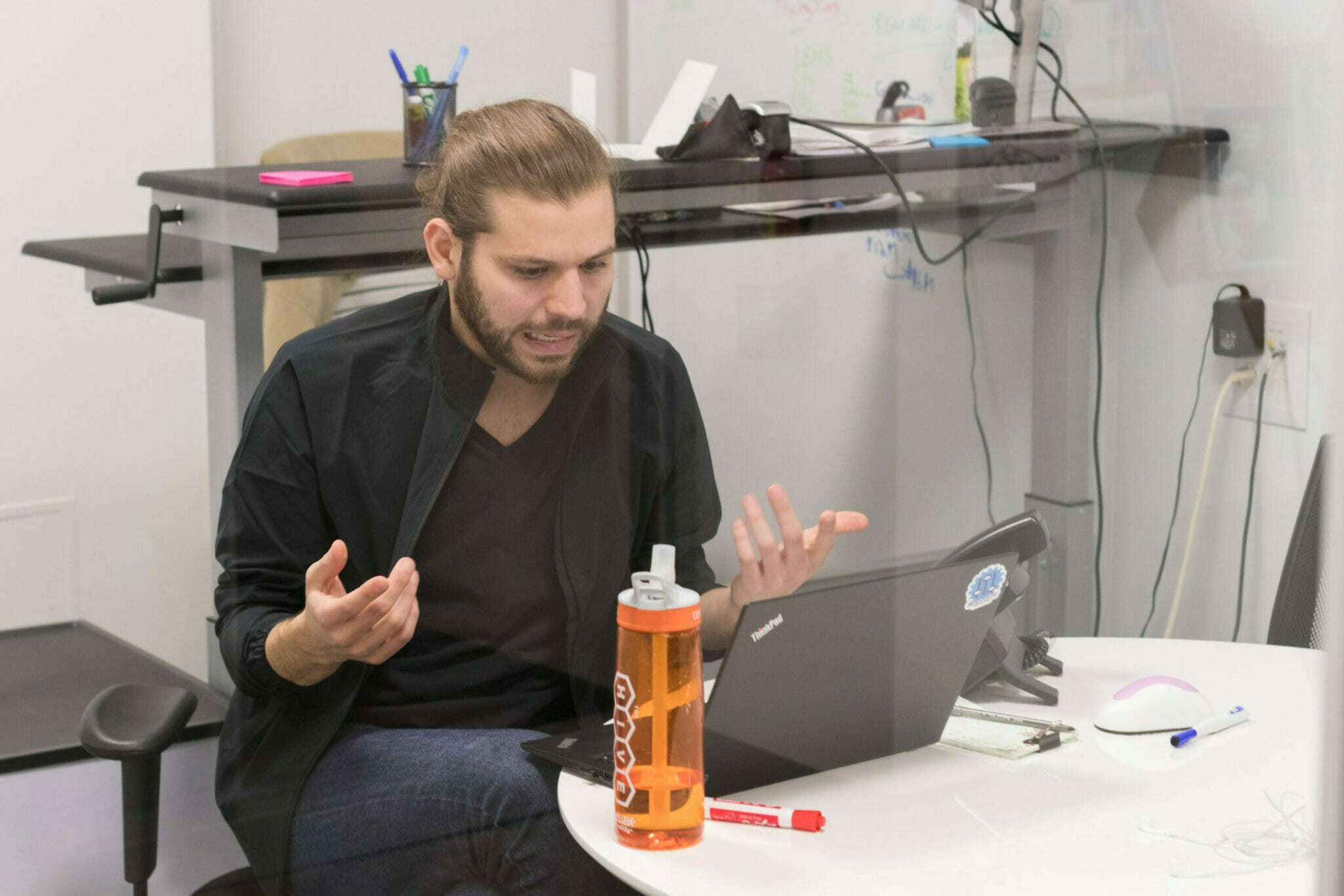 Step #4: Screen applications and send assessments.
As applications and resumes come in, People Ops screens each candidate for relevant and progressive work experience, as well as gaps and job hopping. Even for entry level roles, we look for participation in sports or leadership in clubs.
If it's determined that a candidate has enough relevant experience for a role, People Ops will simply click a button to send the candidate our behavioral and cognitive assessments. This is a seamless process thanks to an integration with our applicant tracking system.
Step #5: Review candidate Match Score.
As candidates complete the assessments, Match Scores become available in the software for review. Match Scores show how closely a candidate matches the Job Target—and that makes it easier to determine who to interview.
As a general rule, we don't interview someone if their Match Score is below a seven. If the pipeline is small, we don't re-work the Job Target to fit the pool of candidates. We continue sourcing until we find the right person. This short-term sacrifice pays dividends, and while it can take some adjustment for recruiters and hiring managers alike to work with a potentially smaller pool of candidates, the quality filters have already begun to identify top talent.
While on the topic of assessments, it's important to note a few things:
All candidates for a given role must be assessed at the same point in the hiring process.

We automatically send every candidate their behavioral report for their review as a way of enhancing the candidate experience.

There may be a drop off in applicants who do not wish to take the assessment. In many cases, they're doing the hiring manager a favor, because an applicant who isn't willing to invest 15-20 minutes of their time on assessments isn't likely to be an engaged member of the organization. That being said, there are ways to reduce the drop off rate like customizing the verbiage in the assessment invitation or calling candidates before sending the invitation so they're "warmed" to the idea.

We're more likely to be flexible on a behavioral match than on a cognitive match. Science tells us that cognitive ability is the #1 predictor of job success.
Step #6: Set up the initial phone screen.
With the candidates who best match the Job Target identified, emails go out to schedule a 30- or 45-minute phone screen call with a member of the People Ops team. The goal of the phone screen is to:
Verify the work experience outlined on a candidate's resume

Ask about any major accomplishments

Determine the candidate's salary requirements

Give the candidate a readback of their behavioral assessment

Provide the history and culture of The Predictive Index

Share the pros and cons of working at PI
The questions we ask during interviews are designed to confirm areas of alignment and probe into any misalignment between the candidate's behavioral profile and the Job Target. We also ask questions that derive from the New Hire Needs form, as well as questions to help determine candidate cultural fit (this is an important activity of talent optimization).
Step #7: Schedule a phone interview with the hiring manager.
The top three candidates are passed to the hiring manager for a phone interview. People Ops will share any behavioral or experiential gaps that have been identified with the hiring manager so they can do further discovery. We never want to invite someone for an in-person interview and then decide that person isn't a behavioral match.
If there are any behavioral concerns about a candidate following the phone interview with the hiring manager, we might involve others for an additional phone interview.
Join 10,000 companies solving the most complex people problems with PI.
Hire the right people, inspire their best work, design dream teams, and sustain engagement for the long haul.
Step #8: Hold a Super Day.
After the hiring manager phone interview, best-matched candidates move onto to the final phase of the hiring process. This is our in-person interview, which we refer to as a Super Day. They last approximately three to four hours.
What happens on a Super Day? We welcome each candidate with a tour of PI and offer them refreshments. Candidates are then seated in a conference room. Interviewers will cycle in and out; we've found this to be easier for candidates because they don't have to lug their belongings around. Candidates will be interviewed by a member of People Ops, the hiring manager, the functional department head, any subject matter experts, and someone specifically trained to interview the candidate for cultural fit. They might also participate in a presentation, exercise, or role-play, depending upon the position.
Follow-up
Whether or not an offer is later extended, each candidate is asked to participate in an anonymous survey after their Super Day, because we want to know if they felt it was a valuable experience. As a token of appreciation, we send each Super Day candidate a thank you note and $10 gift card.
Hopefully, this insider's look at our hiring process has sparked a few ideas about how you can adjust the hiring process at your organization to place the best people in each role and to ensure that it's a valuable experience for everyone involved.
To learn more about how to hire, watch this replay of our Hiring Hacks webinar: