Onboarding plays an essential role in employee engagement. A survey by BambooHR found that employees who experienced an effective onboarding program were 18 times more likely to feel highly committed to their organization and 30 times more likely to have high job satisfaction.
But these kinds of results don't happen by accident—they happen as a result of intentional and structured new hire onboarding. When companies don't treat the onboarding process with due attention, employee experience suffers.
We asked people across various levels and functions to get candid about their best and worst onboarding experiences, granting them anonymity to protect their identities. Here's what they had to say—and what you can learn from their experiences.
Make a good first impression.
We're told first impressions matter when it comes to interviewing as a candidate or starting as a new hire. But do impressions matter for the organizations doing the hiring?
The most frequent onboarding mistake: a bad first impression.
One recruiter shared this story: "We recently hired an HR manager for a client. The candidate accepted the job offer and was set to join within a month. On his first day, I received a call from him saying, 'I'm standing outside the office and nobody is opening the door. I rang the bell number of times without any luck.' When I talked to the client, he said they usually open a bit late—a fact that wasn't communicated to my recruit. Later, I found out they didn't even allocate a workstation for him or provide him with a laptop and other office equipment. After spending a week in the conference room, he submitted his resignation and left."
That might sound like unfortunate timing, but others echoed similar experiences.
"Next to the desk lay a chair," one respondent said about her workspace. "I say 'lay' because it was in parts. Apparently, I was supposed to assemble it myself before getting down to work. Worst part? The company name wasn't even IKEA."
And from yet another source: "My worst onboarding was for a company in Missouri. I arrived at the office, and no one seemed to have remembered I was due to start that day. It turned out the person I'd been dealing with beforehand was away on vacation. Since no one else had the time to onboard me, they simply had me go through a folder of company policies—most of which bore no relation to my role. It was unstimulating, and, in my opinion, an unproductive waste of time."
The moral of these stories? Take the time to make a good first impression. This includes preparing a new hire's workstation, getting them set up with office equipment and passwords to the technology they'll be using, and making sure someone is available to greet them and show them around.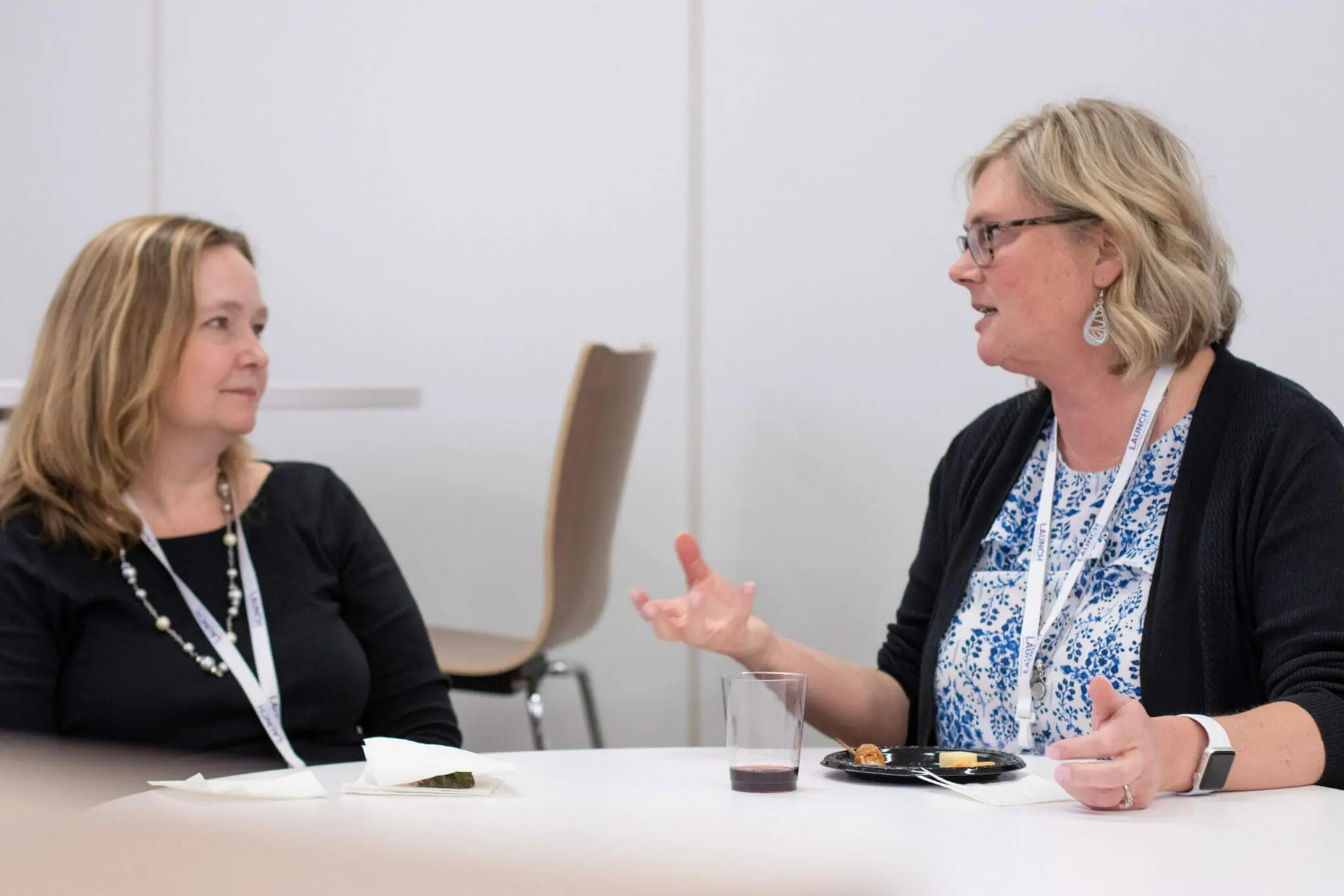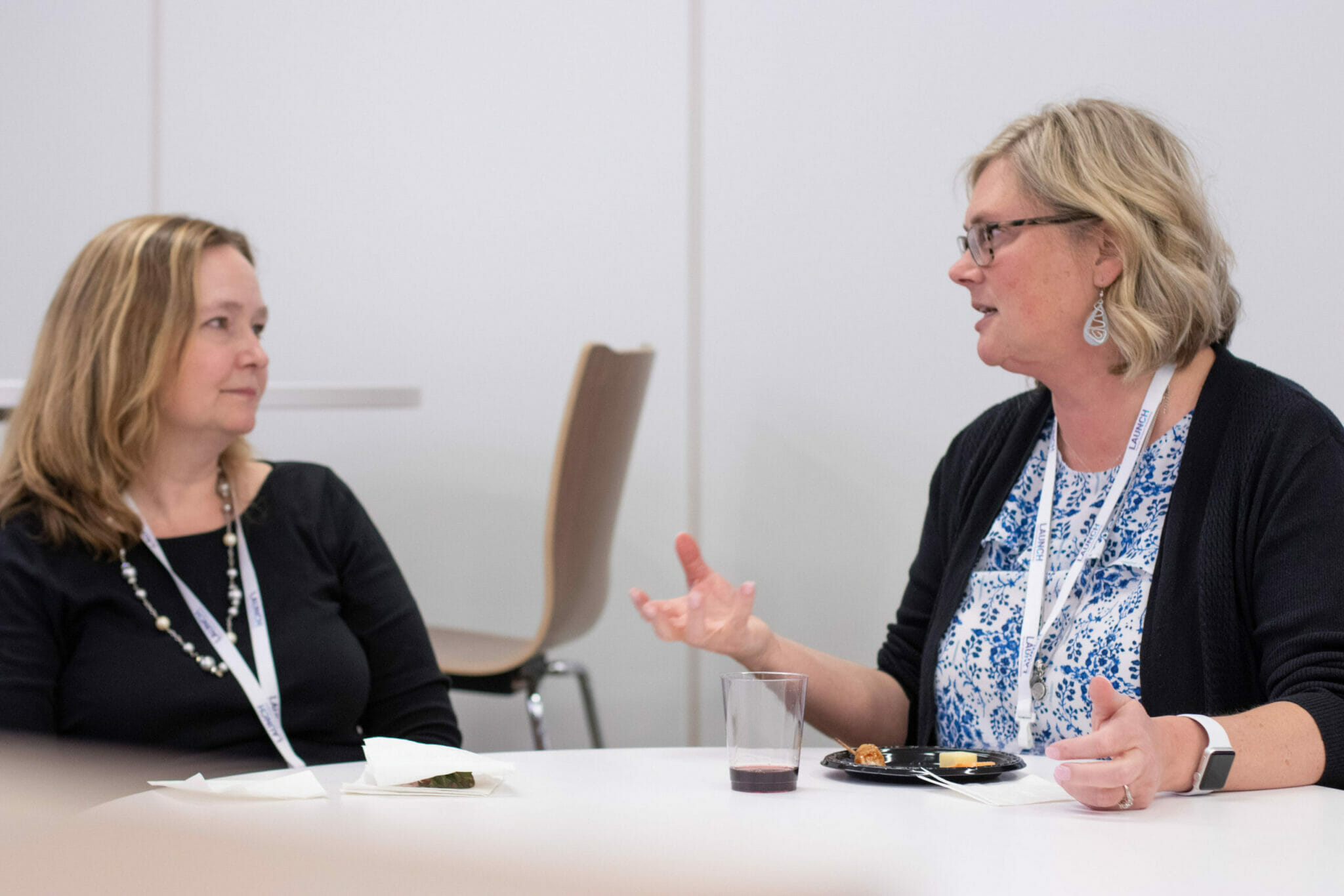 Introduce your new hire to the team.
Samuel Johns, who wished to share his identity with us, had a positive experience on his first day at ResumeGenius: "On my first morning, the company treated our team to an 'icebreaker' breakfast so we could get to know each other. Then, my manager took me on a tour of the office and introduced me to everyone on the team—around 100 people! For lunch, the team took me out to a nearby restaurant, which was a great opportunity to connect with everyone outside the confines of the office."
Here at PI, we have teammates reach out to new hires through LinkedIn prior to their first day on the job. We also make connecting with each team member part of their onboarding experience so they get a better understanding of who they'll be working with and what each person does on the team.
Team fit is one of four key factors influencing employee engagement. By taking the time to introduce your new hire to their teammates and do some team-building activities, you set a solid foundation for engagement moving forward.
Be intentional about onboarding.
Onboarding is the process of bringing new employees into the organization and setting them up for success in the long term. But introducing them to the team alone isn't enough—and the process should extend beyond your new hire's first day.
One anonymous respondent shared an example of a great onboarding experience: "When I started my new job, I got an email intro to the company from my boss, saying how excited they were for me to start. On the first day, we [the onboarding cohort] were given a 90-day plan of what to expect and what our performance goals would be. New hires met in a room with HR to form relationships and learn corporate modes of communication. Each person was partnered with a mentor—who was not their manager—who spent time with them once a week, answering questions. Each team member also scheduled a one-on-one meeting to share about their role and how we'd be working together."
If your onboarding isn't currently setting your employees up for success, use these onboarding slides to streamline the process.
Take full responsibility for training.
Hiring managers are responsible for onboarding and training their employees. Remember: If there's something they don't know, it's not their fault! By taking time to thoughtfully plan out and execute thorough onboarding, you can prevent costly mistakes can, like the one this construction worker experienced.
"It was day one of doing blue-collar construction work. I was charged with driving a 300-gallon tanker tractor/sprayer through a golf course and spraying turf for bugs, weeds, etc. My boss rode and gave instructions for about two hours. After a while, he left and I operated the machine myself. Within an hour, I managed to send this machine down a steep embankment, crashed it, and walked the two miles back to our facility. The machine is about $40K, brand new from the dealer, and very sensitive. I began packing my bags, assuming my job was over after four short hours of employment."
"Well, the boss asked what I was doing. He asked about the machine and I relayed the details. We drove back to the site. A crane had to lift and right the vehicle, and it was taken to a mechanic to be examined. I apologized and exclaimed, 'I don't have $40K to buy another machine,' with a nervous laugh. I asked him to take me back to the lot so I could collect the rest of my things and leave. He smiled and said, 'Why don't you go home? I'll see you at 5:30 a.m. tomorrow.' I told him it was a long commute to come back and be fired."
"He looked me in the eyes and said, 'As your leader, I'm responsible for you. I didn't train you sufficiently—and that's my fault. You were just doing what you knew to do. This one's on me. So, go home, recover, and I'll see you at 5:30am.' It was the best training moment of my life. We're still friends and work together, our families eat together, and I have a mentor, friend, and leader for life."
That might be an extreme example of ownership, but the story illustrates an important point: Leaders are responsible for their employees. Instead of blaming employees for mistakes, consider if there was sufficient training and if your new hire was taught in a way that makes sense to them. While some people may learn by reading manuals and rulebooks, others may learn by doing, hearing, or seeing. By tailoring training to each employee's needs, your onboarding becomes more effective and the teachings better absorbed.
Onboarding matters.
Make onboarding a priority. Successful onboarding is a team effort among HR, hiring managers, and work teams. When each person does their part, employee engagement improves and turnover decreases.
Join 10,000 companies solving the most complex people problems with PI.
Hire the right people, inspire their best work, design dream teams, and sustain engagement for the long haul.