Building a High-Performing Team
It doesn't matter how good your company's strategy is—without the right people to execute that plan, you won't get far. Next-level leaders must consider the personalities in the room that drive the business forward. And that starts with understanding how to build a high-performing team.
How do you build a high-performing team?
Even the clearest business vision is lost without the right people in place. You certainly can't build a high-performing team just by hiring a few people with glowing resumes.
This holds true whether yours is an organization of five or 5,000, multinational or local. You can't achieve your goals—even those that are well-defined—if you don't have the team in place to execute on them. Building high-performing teams is about aligning your business strategy with your people strategy for optimal results.
But that's much easier said than done. Team performance is impossible without team alignment. You need to be in lockstep at all levels, from individual contributors on up to the CEO.
Getting there requires foresight, patience, and intentionality. Building a high-performing team means:
Let's dive into what each of these pillars of a high-performing team might entail, regardless of an organization's employee headcount, industry, or ambitions.

Boost your engagement.
Start using PI today.
Defining your mission and vision
Start with some basics: What does your company's public profile look like? How do you articulate your brand? Do you have (and maintain) a website?
Maybe you don't have the resources or time to make your brand and marketing a priority. If you're just getting a business off the ground, you're probably more concerned with establishing and adhering to a budget, fulfilling customer needs, and ensuring employees have everything required to perform their roles.
Still, at minimum, your public presence needs to convey not just what you do, but what you strive to do.
Crafting a mission and vision statement takes thoughtfulness and intentionality—but the statement itself doesn't need to be complicated. In fact, the clearer and more concise, the better. If your mission statement is easy to understand, it will also be easier to remember, and simpler for your employees to connect with and follow.
The best mission statements strike a balance between being ambitious and achievable. They're backed by defined benchmarks, not amorphous pies in the sky. Ideally, your people will be motivated by your vision, and able to reference your mission statement at any point in their workday, because it applies directly to what they're doing daily.
A personalized leadership approach for each team member.
PI's behavioral insights help leaders inspire and coach each employee in a way they truly connect with.
Establishing a culture that aligns with that vision
Almost any high-performance team example can trace its motivation back to a clearly defined mission—often one that's informed by a unique, if lofty, vision. Whether that vision begins with one innovator or a group of idealists, it should conjure both purpose and passion.
To build a high-performance team, you need to ensure the people you bring on board also embody that purpose. That doesn't necessarily mean hiring a bunch of like-minded and similarly skilled people. Rather, behavioral balance is crucial to building cohesive teams.
But to establish a culture that aligns with your mission and vision, you need to embed these values in your hiring process—and continue to emphasize your guiding principles throughout the employee lifecycle. Call them culture fit or culture add interviews—just ensure you're evaluating candidates based on their fit within the team and the broader organization, as well as for the role itself.
Culture fit matters throughout the organization, but especially in the nooks and crannies that influence everyday morale. A McKinsey report on middle management found that investing in these influential people's purpose—their discretionary desire to motivate others—is especially important in a post-pandemic, hybrid workplace.
Once an organization reaches a certain size, middle managers become the default messengers of mission—and if they aren't feeling what you're selling, the fallout can be disastrous. Managers who don't feel connected to their employer's mission and vision can directly detract from productivity—so it's imperative that you hire people who share your beliefs, and incentivize them accordingly.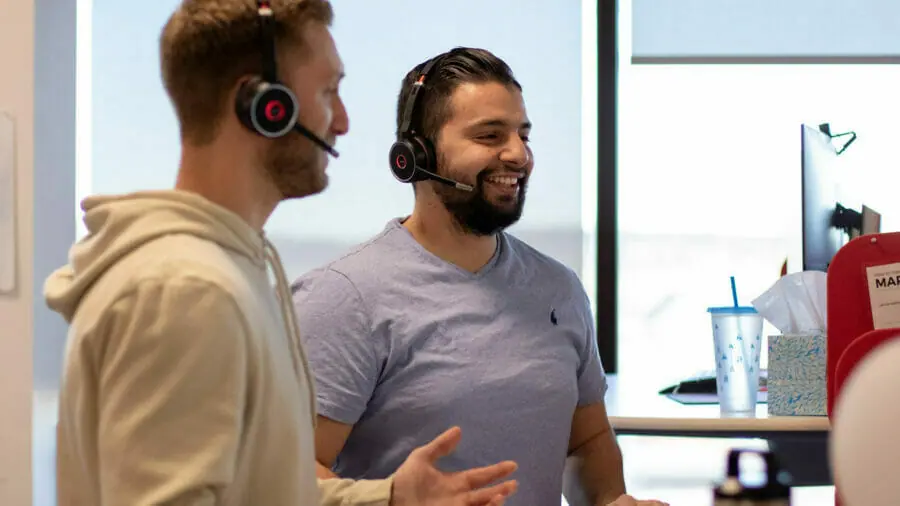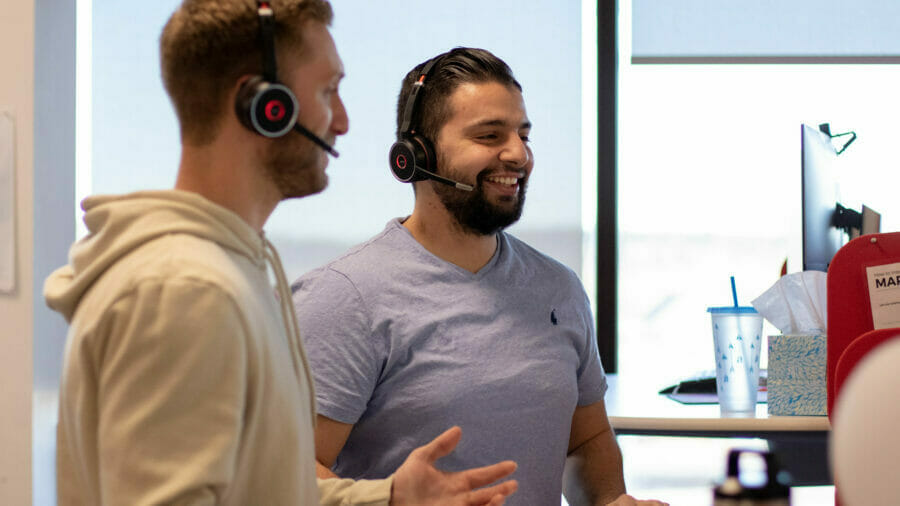 Teamwork
Team performance: How to build a winning team (even from scratch)
Learn how to hire for, evaluate, and improve team performance, so you can bring greater…