Managing your own consulting firm is like being Diana Prince or Clark Kent. Not only do you advise clients—you also market, sell, manage projects, track finances, and find time to eat and sleep. The superheroes may actually have it easier.
When working in so many different areas, your time is precious. Every second spent marketing to potential clients could be used to retain current ones, and vice versa. Thankfully, there's no shortage of business consulting software to help you make the most of each day.
Top 19 business consulting software tools for any occasion
Business consulting software is an admittedly broad term. Put simply, it refers to any tools that increase the effectiveness or quality of your work. Given the sheer breadth of options available, a comprehensive list of top tools would equate to a college thesis.
Instead, we've kept our list to 19 must-have business consulting software tools. To make things easier, we organized our picks into these categories:
A quick note before diving in: Odds are you already use Microsoft Office or Google Drive. Rather than dedicate spots to these software suites, we've omitted them in favor of other options.
Without further ado, here are 19 business consulting software tools industry leaders can't live without:
Project management software
Asana
Asana lets you manage projects, delegate tasks, and track timelines with ease. You can create simple to-dos, assign them to yourself or other collaborators, and set due dates. But there's a lot more under the hood.
For starters, you can create a kanban board. This lets you organize and arrange projects by progress stage—providing a visual way to track projects. You can also plot these projects to a calendar or Gantt chart timeline view.
Throw in the ability to create subtasks, set up automation actions, and even link boards together. No matter the job to be done, Asana gives you the flexibility to tackle it your way.
Mavenlink
Whereas Asana caters to most companies, Mavenlink is geared toward consultants. Pitched as an all-in-one consulting platform, Mavenlink guides you through the engagement process. This includes:
Managing your client pipeline

Monitoring project capacity

Setting timelines

Collaborating with team members

Overseeing financials

Analyzing performance data
Mavenlink offers unique tools in each of these areas. You can set tasks, plan your calendar, share files, and message collaborators. You can also log time, generate data reports, and track your profit margins on projects.
The one exception is when it comes to selling, as Mavenlink doesn't offer its own CRM tool. Thankfully, you can easily integrate an existing platform to keep everything in one place.
Communication software
Slack
You're likely already familiar with Slack. On paper, Slack provides a central place for you to communicate with your team. But what it offers is much closer to a full-fledged virtual workplace.
You start by creating individual "channels" to house different messaging threads. Perhaps you create a channel for each of your clients. Or, you create one for a different project function (e.g., management consulting, human resources, etc.).
Within each channel, you can chat, share files, and hop onto video calls with other team members. You can even set up guest accounts—useful if you want to allow for collaborators outside your firm.
All of this is accessible via a desktop client or mobile app (iOS and Android). So whether you choose to collaborate from a desk or while on the go, Slack has you covered.
CRM software
Salesforce
When it comes to customer relationship management tools, Salesforce is a popular choice. The company provides scalable sales solutions to over 150,000 customers. T-Mobile, Adidas, and Spotify are just a few businesses that use the cloud-based platform.
While Salesforce is often associated with mid- and large-size enterprises, the platform offers tailored solutions and pricing for smaller firms as well. Whether you want to track leads, manage sales opportunities, or store customer data, Salesforce provides the capabilities.
Pipedrive
Pipedrive offers a cleaner, visually friendly alternative to client tracking. The platform takes a cue from project management tools, allowing users to drag and drop deals across progress columns. As with Salesforce, Pipedrive also offers a version for small businesses.
Accounting software
QuickBooks
QuickBooks gives you an easy way to track your firm's cash flow. From the dashboard, you can link relevant bank accounts and credit cards to provide a high-level view of income and expenses. From there, you can design custom invoices to send to customers.
QuickBooks also lets you categorize and filter transactions based on custom tags. This way, you can generate financial reports for specific projects or fiscal periods.
Xero
Xero has similar features to QuickBooks, including a visual dashboard, easy invoicing, and expense management. However, Xero offers fewer pricing tiers than its competitor. So expect slightly less flexibility when choosing the plan that's right for you.
Marketing software
Hootsuite
Hootsuite lets you take control of your social media presence. The tool integrates with over 35 platforms, including LinkedIn, Facebook, YouTube, and Twitter. Use a collaborative calendar to create content, schedule posts, and share like-minded content.
Hootsuite also provides real-time reporting of social media performance. Track metrics such as likes, followers, and engagement by channel. You can also generate reports to share with your colleagues or clients.
Buffer
Buffer also lets you create, schedule, and track social media content. However, Buffer focuses on just five integrations: Instagram, Facebook, Twitter, Pinterest, and LinkedIn.
Buffer also differs in terms of pricing. Whereas Hootsuite bases its tiers on business size, Buffer provides separate plans for its "Publish" and "Analyze" tools. So if you just want to automate posts with Publish, you can skip the Analyze tool altogether, and vice versa.
Canva
For other marketing needs, Canva is a great option. The tool makes graphic design simple and intuitive. Do everything from updating your business cards to redesigning your firm's logo. Once you've designed something you like, you can save it as a template to repurpose later.
Figma
Figma takes the accessibility of Canva and adds team collaboration to the mix. With Figma, you can design materials with other team members in real time. Any work you do in Figma is saved to a cloud. So you can add comments, make edits, or restore prior versions without hassle.
Talent optimization software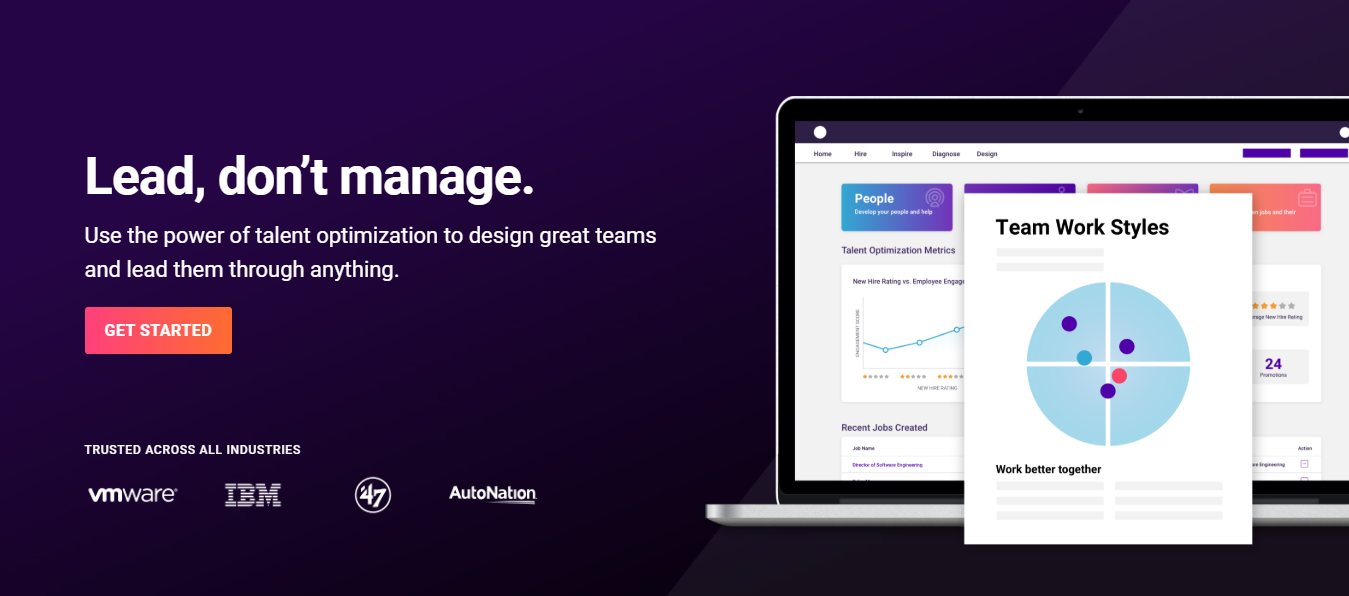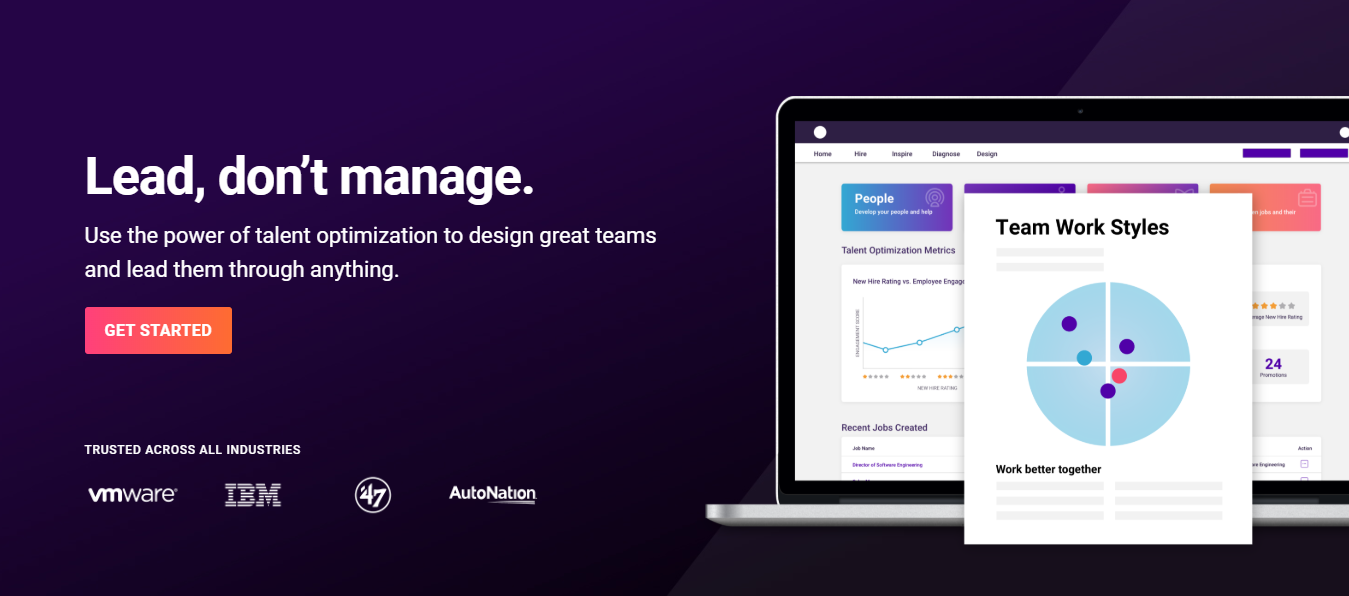 The Predictive Index
The Predictive Index is the world's leading talent optimization platform. Use it to help clients put the right employees in the right roles—and play to everyone's natural strengths.
PI's tools are based on more than 65 years of scientific research. The key to the experience is the PI Behavioral Assessment: a two-question, six-minute survey. The BA helps explain—in simple yet accurate terms—an employee's behavioral drives and needs.
By administering the BA within an organization, you can help your client uncover the behavioral strengths and blind spots of their workforce. From there, you can propose steps to optimize their talent and improve business results.
The PI platform offers actionable solutions at all levels of a client's organization. Use PI to help your clients:
Hire smarter (HR professionals)

Inspire high-performing teams (managers and employees)

Design a winning talent strategy (C-Suite)

Diagnose employee engagement (company- and team-wide)
Become a PI Certified Partner, and you'll gain access to the PI platform, workshop solutions, and content. Watch the video below to hear how Cindy Lynch of Six20 Partners uses PI to help her clients lead through change.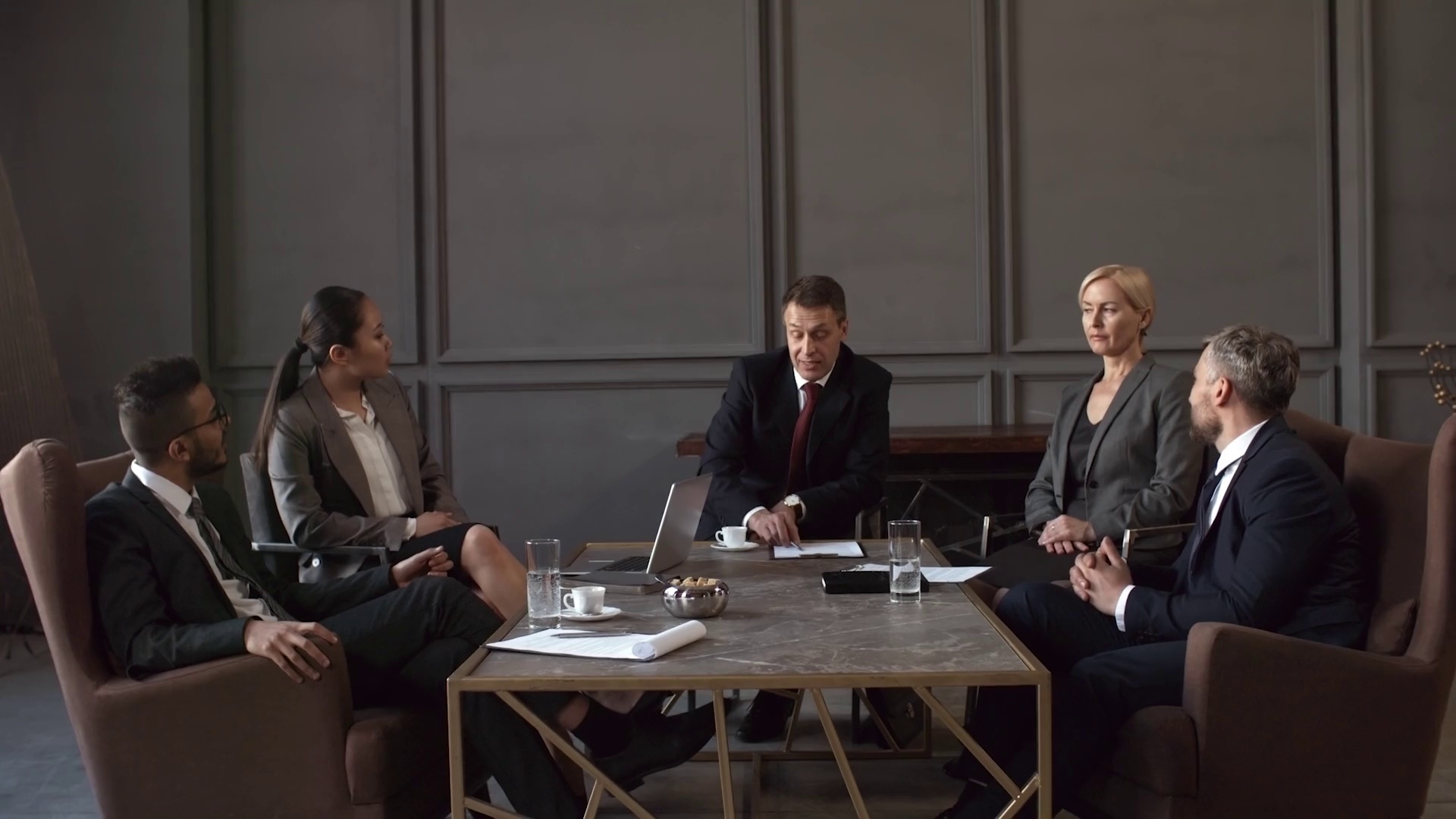 Join 10,000 companies solving the most complex people problems with PI.
Hire the right people, inspire their best work, design dream teams, and sustain engagement for the long haul.
Proposal software
Proposify
Proposify is a one-stop shop for creating digital proposals. The tool helps you streamline many of the headaches associated with proposal drafting. Track deal progress, design templates, and set up tags to prepopulate names and other custom fields.
The tool also includes functionality to help quicken the client approval process. Clients can ping you or leave comments directly within the proposal. You can also send interactive quotes, request digital signatures, and schedule automatic reminders.
Proposify integrates with most of the software on this list, including Salesforce, Asana, and QuickBooks. From opportunity creation to final invoicing, you'll be in the loop at every step.
Qwilr
Qwilr is another digital proposal software tool. Emphasizing simple design, Qwilr offers proposals that are easy to make and pleasing to look at. You can also use Qwilr to create client representations, reports, or one-pagers.
Pricing-wise, Qwilr and Proposify offer similar plans. However, Proposify is the slightly cheaper option if you select its "Tall Plan" for individuals. Qwilr also lacks many of the same integrations offered by its competitor.
Time tracking software
Toggl
Toggl eliminates the guesswork and monotony of time tracking. With a single click, you can begin recording daily activity. Name the task you're working on, assign it to a client or project, and you're good to go.
From the Toggl dashboard, you can view time logged, filter time by task, and edit past entries. You can also flag specific tasks as billable hours. That way, you can easily export timesheets for your clients and streamline the approval process.
You can access Toggl from your desktop, browser, or mobile phone. Toggl also integrates with more than 100 apps, including Asana, Basecamp, Slack, and Evernote. So no matter where you're working, you can track your hours—and get compensated fairly for them.
TimeCamp
TimeCamp offers similar functionality and integrations to Toggl. You can log tasks, review time spent, and generate timesheets to send to clients. Though TimeCamp offers an explanation of the features it includes over its competitor, you can't go wrong with either option.
If you're stuck between the two, there's an easy solution. Both TimeCamp and Toggl offer free versions with surprisingly robust functionality. Even if you're not looking to log your hours, you might consider downloading one for effective time management.
Productivity software
Evernote
Evernote is one of the most popular productivity tools out there. More than 225 million people use its free version to jot down notes, whether on a desktop or smartphone. But there's even more value should you choose a paid plan.
For premium or business users, Evernote greatly expands its storage size. You can upload documents, import emails, and search within PDFs. Evernote also provides integrations with Gmail, Slack, Salesforce, and other common apps.
Zapier
Zapier lets you automate interactions between web apps. Each interaction, or "Zap," consists of a trigger and one or more resulting actions. By stringing together Zaps, you can automate complicated workflows and cut down on busywork. Best of all, there's no coding required.
Zapier supports more than 2,000 apps, including most business consulting software tools on this list. So, if you want to create a note in Evernote whenever you save a Slack message, you can. If you want to sync Asana projects with those you're tracking in Toggl, you can do that too.
If you can think it up, there's likely a Zap for it.
Elevate your consulting business with these tools.
Running a consulting firm will always feel like a superhero's job. But that doesn't mean you can't make things a little easier on yourself.
Regardless of your business process, we hope you've found something you can take back to your firm. Whichever business consulting software picks you decide on, rest easy. You're in good hands.