Talent optimized companies understand the importance of developing a great organizational culture. Your company culture influences employee engagement and productivity, and, ultimately, your company's success. After all, creating a culture that wins awards attracts high-performing candidates. A workforce of engaged, top performers drives positive financial results.
We've rounded up six inspirational company culture quotes to get you motivated to improve your company culture:
1. "Our secret weapon for building the best culture is open and honest feedback."– Gina Lau
This quote from Gina Lau, human resources exec and advisor at HelloOffice, is a reminder that feedback is a two-way street. Employees need open, honest, constructive feedback from their managers about how they can improve their performance. They also need positive feedback that is specific—and tied to their impact and contribution to strategic execution.
Great managers and great companies also solicit feedback from employees—and they act on it. When people feel like their concerns are heard and management works to address any blockers, they're more likely to be engaged and emotionally committed to the organization and its goals.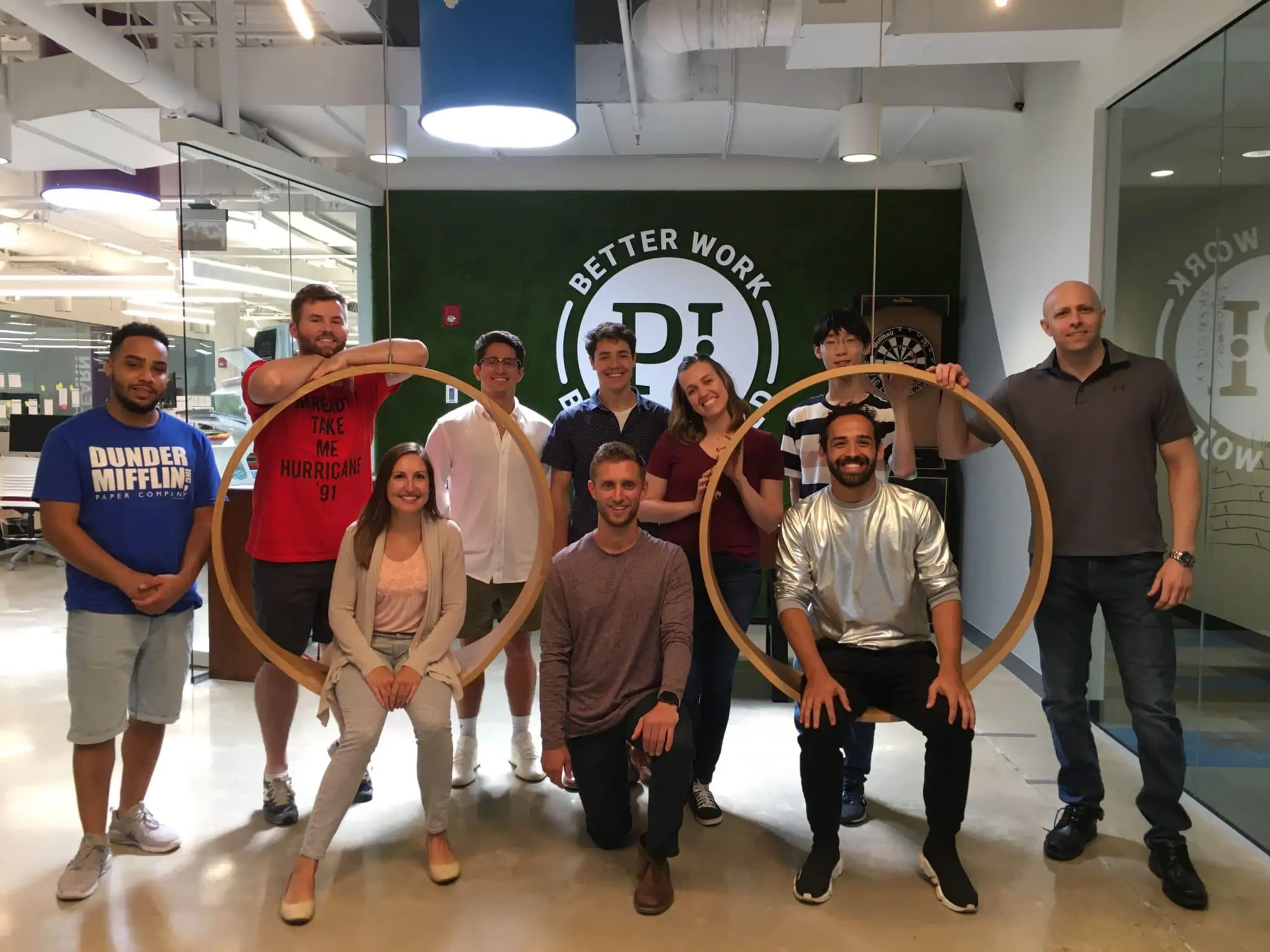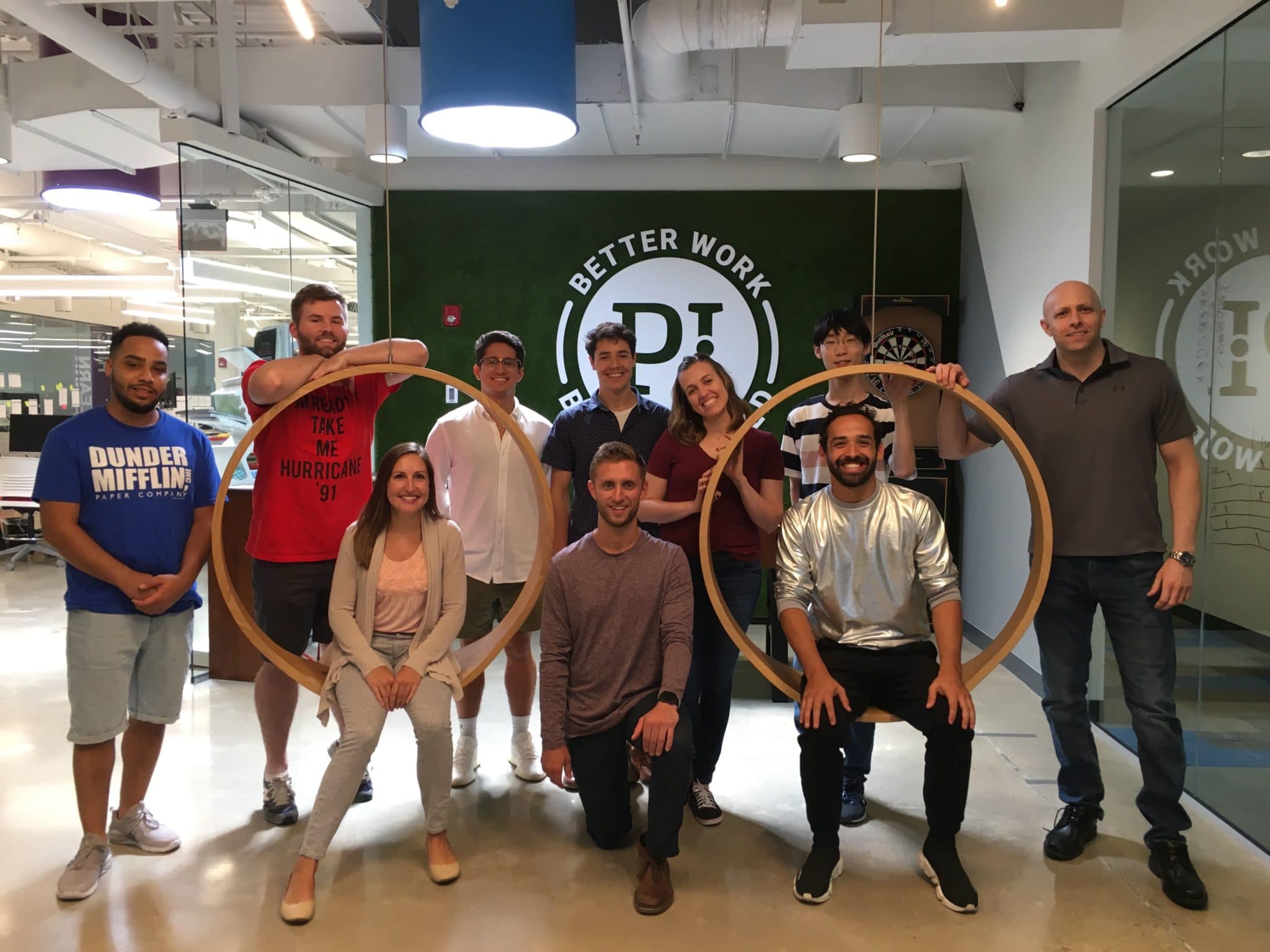 2. "Determine what behaviors and beliefs you value as a company, and have everyone live true to them." – Brittany Forsyth
In this quote, Brittany Forsyth, Chief Talent Officer at Shopify, recognizes how essential it is to make your culture part of the fabric of your business. Building a great culture doesn't happen by accident. It happens by design.
Talent optimized companies map out how they want their culture to be—and they make sure their core values and rewarded behaviors align with the business strategy. After all, if you seek to invent new technologies and disrupt the market, you'll want to promote the behaviors that lead to innovation: action, energy, drive. A positive culture is one that's aligned with the business strategy.
3. "Maintaining an effective culture is so important that it, in fact, trumps even strategy."– Howard Stevenson
Business strategy is always top of mind for senior leaders. In fact, strategy development was the number one CEO priority in the 2019 CEO Benchmarking Report. However, establishing an effective company culture should be an even bigger priority, according to Harvard professor Howard Stevenson.
Join 10,000 companies solving the most complex people problems with PI.
Hire the right people, inspire their best work, design dream teams, and sustain engagement for the long haul.
4. "Most companies overlook the most basic of all training functions: the onboarding of new employees into their corporate culture." – Jay Samit
This advice from best-selling author and keynote speaker Jay Samit is worth listening to. Too often companies view onboarding as merely time to get new employees up to speed on technologies and policies. But getting them up to speed on company culture is critical—and it should be part of every onboarding program. Employees need to know what's expected of them. They need to understand which behaviors drive business success—and which behaviors will help them move up the ladder. What does your company value? Communicate that message early and often to drive a positive culture.
5. "Company culture is what employees live and breathe every day in the workplace." – Mike Zani
Mike Zani, CEO of The Predictive Index, raises a great point. Yes, it's up to the senior leadership team to design a great company culture that aligns with the business strategy. And yes, senior leaders must enforce core values and desired behaviors to maintain that culture over time. But at the end of the day, culture is what employees experience.
For example, senior leaders can say "our company culture is caring," but if employees feel it's more authoritarian than caring, that's the environment employees are living and breathing day-to-day.
6. "I used to believe that culture was 'soft,' and had little bearing on our bottom line. What I believe today is that our culture has everything to do with our bottom line, now and into the future." – Vern Dosch
Vern Dosch, CEO at National Information Solutions Cooperative, clearly feels that a focus on culture leads to positive financials. And he's right. In fact, aligning core values to the business strategy is a talent optimization practice that's proven to drive success, in combination with other talent optimization behaviors. According to Gallup, engaged employees are proven to deliver higher profitability.
The most productive employees have a strong sense of belonging. They're emotionally invested in the company's success and they're intrinsically motivated to put in extra effort as needed. But when employees feel out of tune with company values, they're less engaged—and less productive as a result.
Share these company culture quotes with your team to get the culture conversation started today.
Your culture is so much more than your vision and mission statements. It's the shared experience of the entire workforce—and it's a force that drives financial results. Building a positive workplace culture takes time and effort, but the rewards are well worth it. Get your employees involved by sharing these quotes and starting the conversation.