In February of 2019, The Predictive Index® surveyed 3,000 employees across 20 industries to understand which factors had the greatest impact on employee engagement and turnover. As it turns out, people leave bad companies—not bad managers. But there are plenty of opportunities for you to leverage your client's HR team to course correct.
You've been hired to solve your client's business problems. You've done the diagnostic work, and you've found challenges around employee engagement. Now it's time to take action.
When it comes to disengagement, it can be easy for your client to scapegoat a bad manager or chalk it up to poor job fit. Your client might not want to hear it, but where there's an engagement problem, there's surely an organizational problem. And while you may find yourself trying to solve an organizational problem with the C-Suite—after all, they drive the business strategy—it would be a mistake not to bring in HR as a strategic partner.
Employees don't leave bad jobs or bad people. They leave bad companies.
While the recent survey from The Predictive Index showed a 71% overall average engagement score, scores related to the organization were considerably lower at 60%.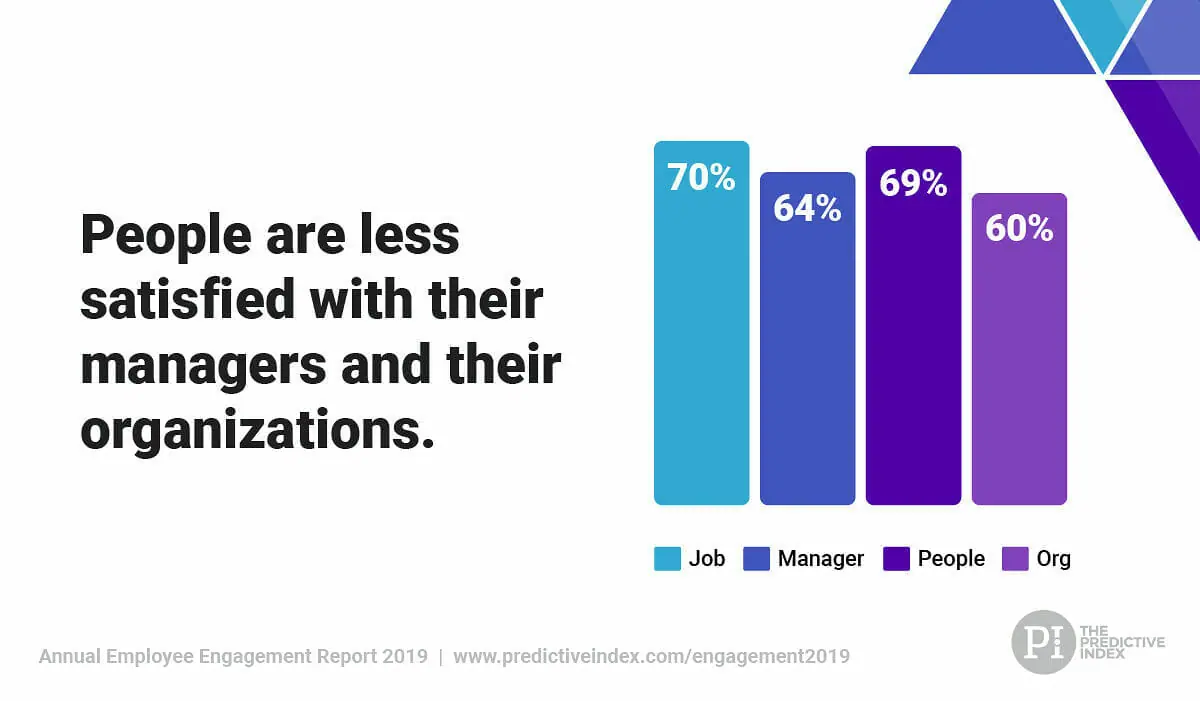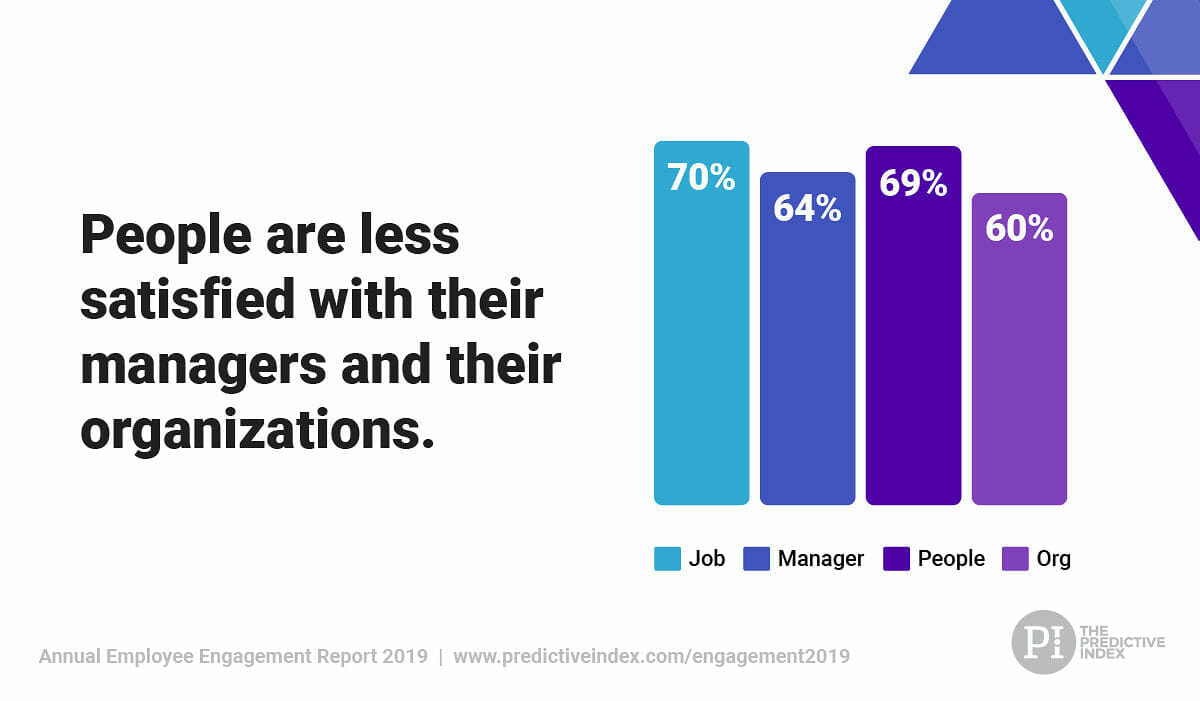 You might ask, "What does that really mean?" Of the top 10 drivers of turnover intent, nine of them mapped directly to the organization.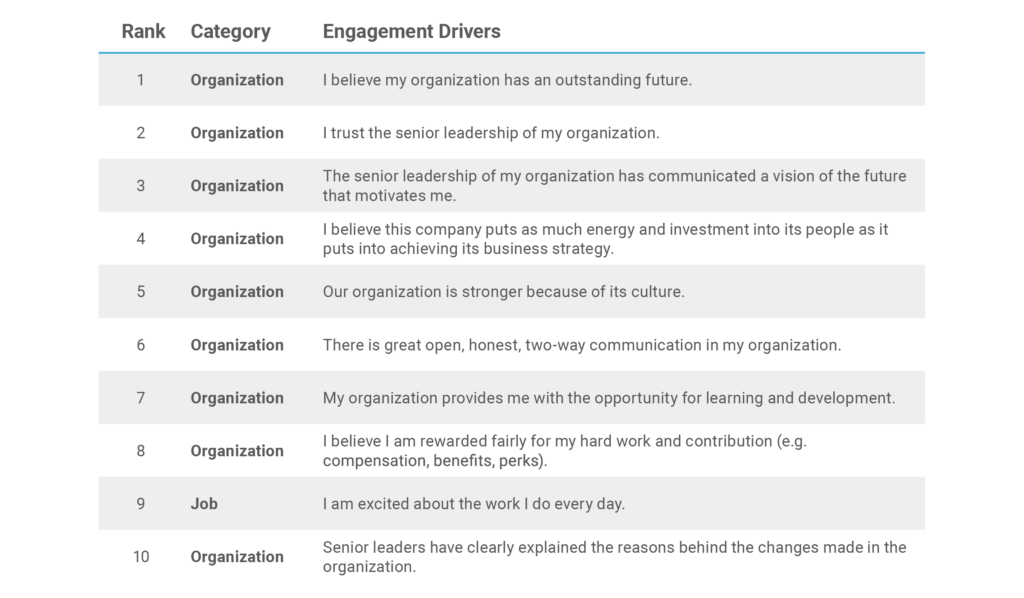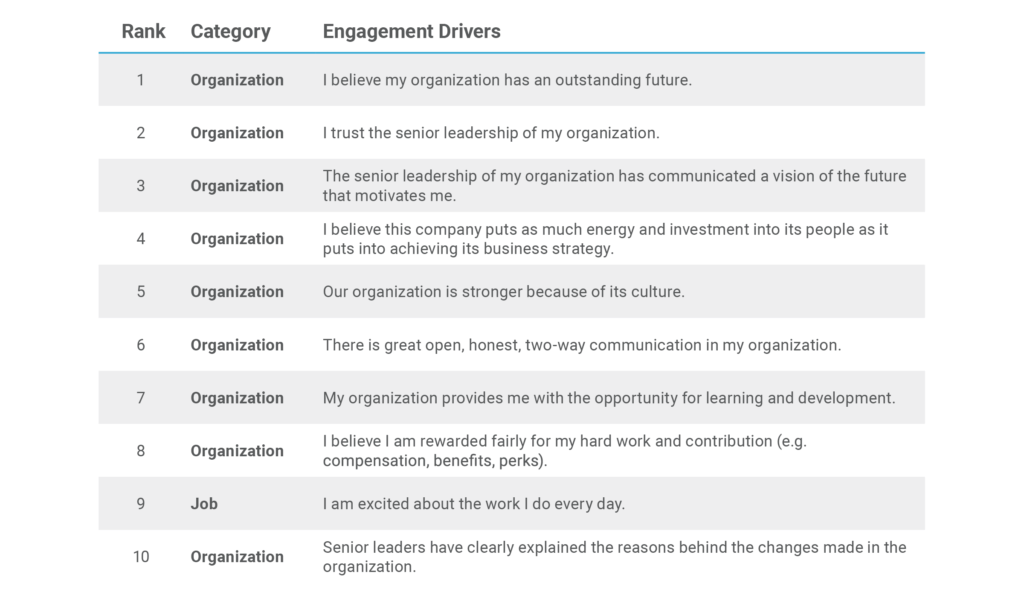 Looking at these nine engagement drivers, it's clear to see where HR fits in. While the C-Suite may establish the strategy and be responsible for communicating it, HR tends to be responsible for drivers like culture, communication, learning and development opportunities, and investment in people.
When you ignore HR, you weaken the backbone of the organization.
In any talent optimized organization, where the talent strategy is aligned to the business strategy, progress doesn't happen without a bridge between those in leadership positions and those with boots on the ground. That bridge is HR.
While it would be easy to dismiss HR as a tactical function—one more adept at performing transactional tasks than driving strategic initiative—that would be a mistake.
HR plays a pivotal role in every aspect of talent optimization. HR is responsible for hiring the right people to execute the business strategy. In doing so, HR drives business success. It's the backbone of any organization. Leverage that position to make meaningful changes with your client.
Bring HR to the table and make a plan.
Before any changes can take place, there needs to be a plan. While, conventionally, this type of planning may have lived squarely with the C-Suite, bringing in HR will provide a perspective that may otherwise have gone unnoticed or unappreciated.
When prescribing improvement actions, you must work with your client to:
Determine the best course of action.

HR will play a pivotal role here. They know your client's employees, and they know the business strategy. Knowing both sides will help determine a clear path.

Decide how to take action.

HR knows a thing or two about rolling out changes. Do a retrospective with HR on what's worked in the past and what hasn't. Apply those learnings when prescribing new improvement actions.

Anticipate resistance.

When it comes to change management, HR will be able to

use people data

to help pinpoint potential challenges. They can also help identify evangelists to help drive the change forward.
Mobilize HR to take action and deliver results.
Once you've worked with HR to determine the best course of action, how to take it, and how to anticipate resistance, it's time to mobilize.
The best way to mobilize HR? Make sure they have the tools needed to be successful.
When it comes to driving organizational change, tools that aid in data collection and analysis will be essential to HR's success in taking action. Training HR in areas around management, hiring, and understanding people so they, in turn, can educate and train others will also empower and mobilize the team.
While you may be used to working exclusively with the C-Suite as part of your management consulting offering, it's important to remember that results are rarely achieved with the C-Suite alone. Finding the right strategic partner to put your consultant recommendations into action will be the difference between success and failure. With that in mind, when you're helping your client solve their organizational issues, remember: Don't sleep on HR.
Join 10,000 companies solving the most complex people problems with PI.
Hire the right people, inspire their best work, design dream teams, and sustain engagement for the long haul.