If you've been involved with employee onboarding for any length of time, you've seen the way new hires ride the emotional rollercoaster. Their initial excitement becomes clouded by fear as they realize they're about to change their whole routine: new commute, new office, new co-workers, new everything. And then they feel overwhelmed and lost as they try to figure out how the company operates, who's who, and how they can succeed in their role. But here's the good news: You have the power to curb—or even eliminate—new employee stress by creating a stellar employee onboarding process.
I'm going to share tips to help you design (or redesign) your employee onboarding process. I'll also fill you in on how we do onboarding here at The Predictive Index®.
Is the way we do onboarding exactly how you should do onboarding? Not necessarily. Every organization is different, so getting new employees trained and up to speed will look different from company to company. Your organization's business strategy, speed, and culture all dictate how you shape your employee onboarding process.
This post explains how to design your onboarding process to align with your organization's culture and business strategy, just like we did.
What is employee onboarding?
Merriam-Webster defines onboarding as "the act or process of orienting and training a new employee." That's an accurate definition of onboarding, but I prefer the way Lexico phrases it: "The action or process of integrating a new employee into an organization."
The key word in this definition is integrating.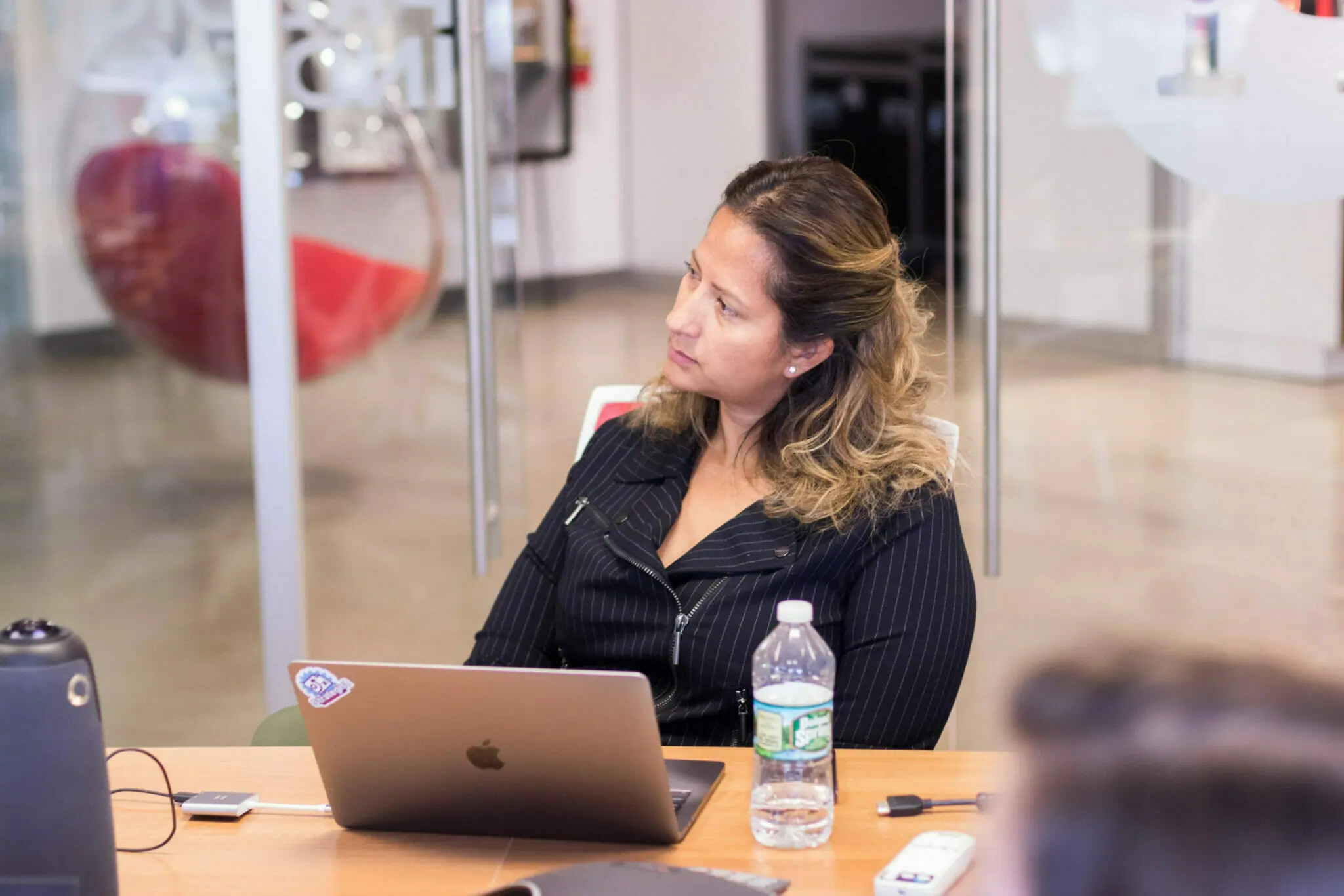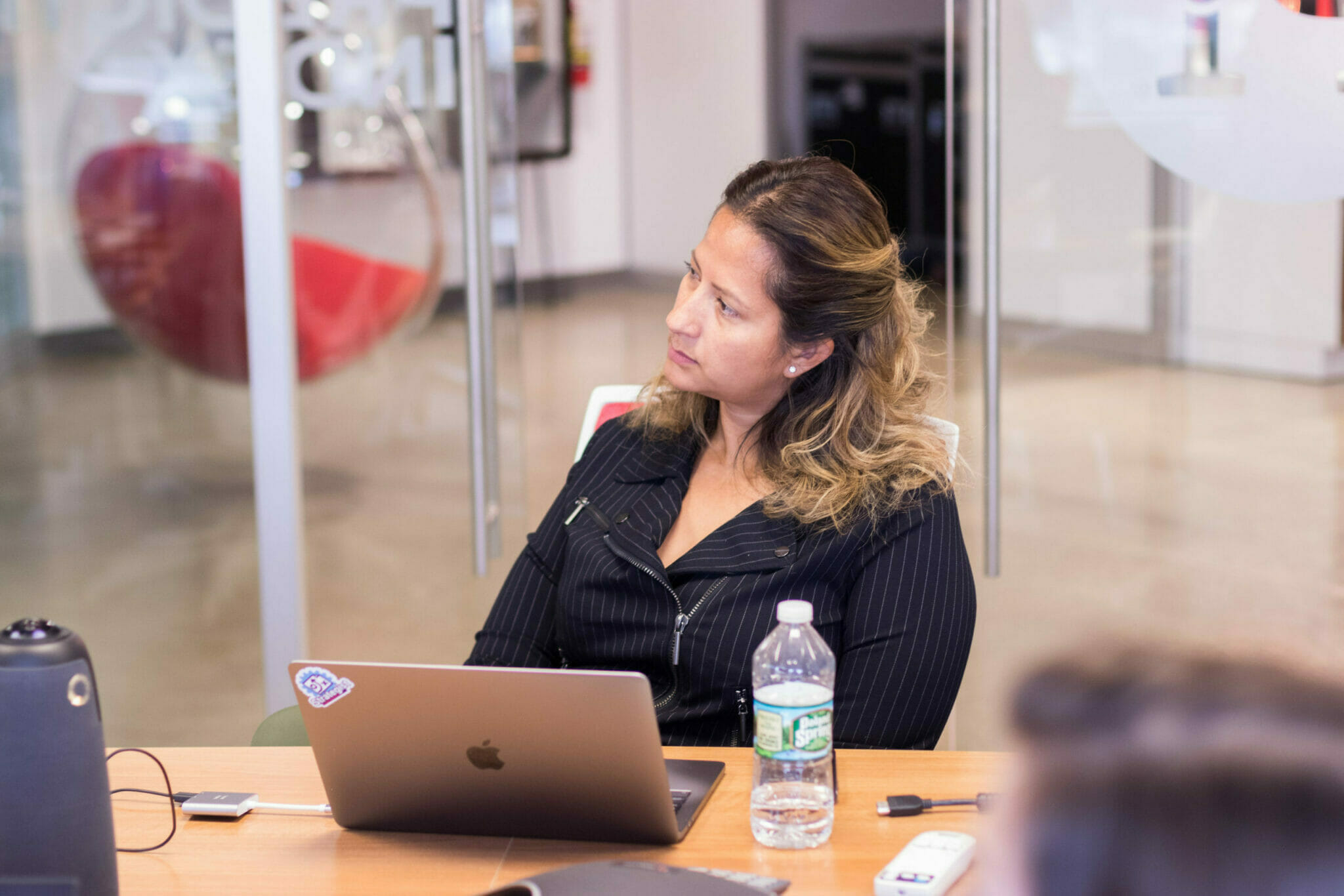 Integrating an employee into your organization means getting them immersed in your company culture, your core organizational values, your beliefs, performance expectations, technology, everything.
Because the end goal is integration, onboarding isn't just something you do on a person's first day on the job; it's a process that should continue for weeks.
When you think of onboarding a new employee, the word "integration" should be at the forefront.
Steps in the employee onboarding experience
Here at PI, we start integrating new hires into our organization before the employee starts on day one. As soon as a new employee has signed their offer letter, pre-boarding starts.
The purpose of pre-boarding is twofold: to show the new hire that everyone is excited about their impending arrival and to lessen any anxiety or jitters they may be feeling.
Step 1: Pre-boarding outreach
The first part of pre-boarding is outreach.
At PI, managers reach out to their newbie by phone as soon as their offer letter has been signed. That's because we want our new hires to feel supported by their direct manager right off the bat.
We get our new hire's team members involved with pre-boarding outreach, too. Team members send a LinkedIn connection request along with a brief welcome message. It takes only a few seconds of everyone's time, but it makes a big impact. For the new hire, this small step creates a sense of belonging on the team before they ever walk through the door. For the company, better team dynamics mean increased goal attainment. It's a win-win.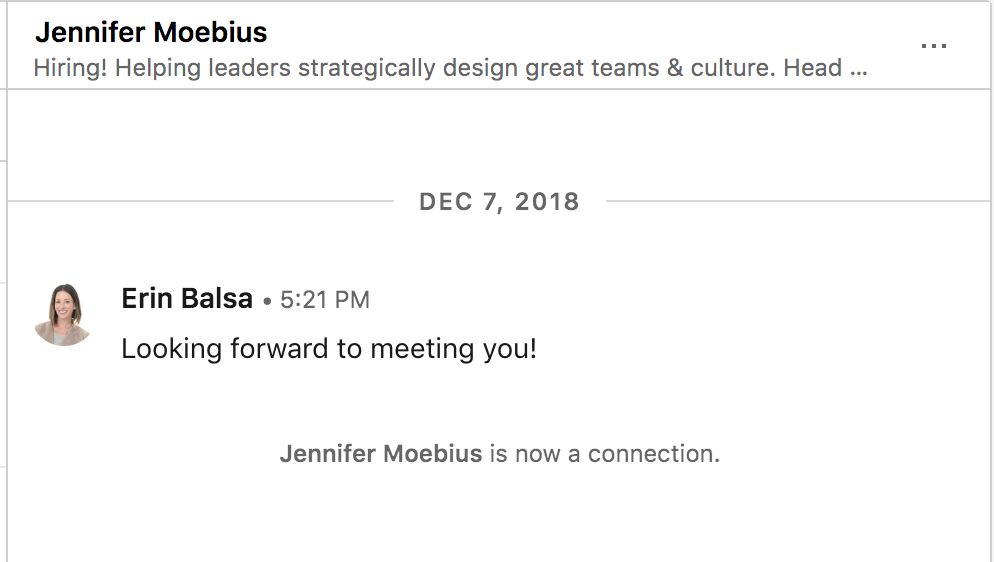 We also send our new folks a fruit basket to make them feel extra welcome!
Step 2: Pre-boarding calendar invites
The second part of pre-boarding is to get meetings on the calendar.
At PI, our people ops team books the employee orientation as well as a mandatory 2-day workshop where they'll learn about the four factors that determine workplace behavior. (Obviously, this workshop is specific to our company; you might schedule a workshop specific to yours.)
Managers start filling their newbie's calendar with meeting invites to include weekly 1:1 meetings and monthly personal development.
Step 3: Pre-boarding welcome email
Our people ops team also sends a fantastic welcome email with tons of great information on our company, our culture, our core values, and of course, talent optimization (the crux of our business).
It's a good idea to familiarize new employees with your culture and your core values early on because the company culture is a lever you can use to motivate employees and drive performance.
Also, we make sure the employee is crystal clear on their start date, what time to arrive at the office, and if they should bring anything with them. We don't want any lingering questions or worries keeping them up at night!
Step 4: Pre-boarding team docs
Managers also create Asana boards for every new employee as part of our employee onboarding process. In addition to the self-guided Asana board, they also create a Google doc with team-specific information … and fun facts about their teammates.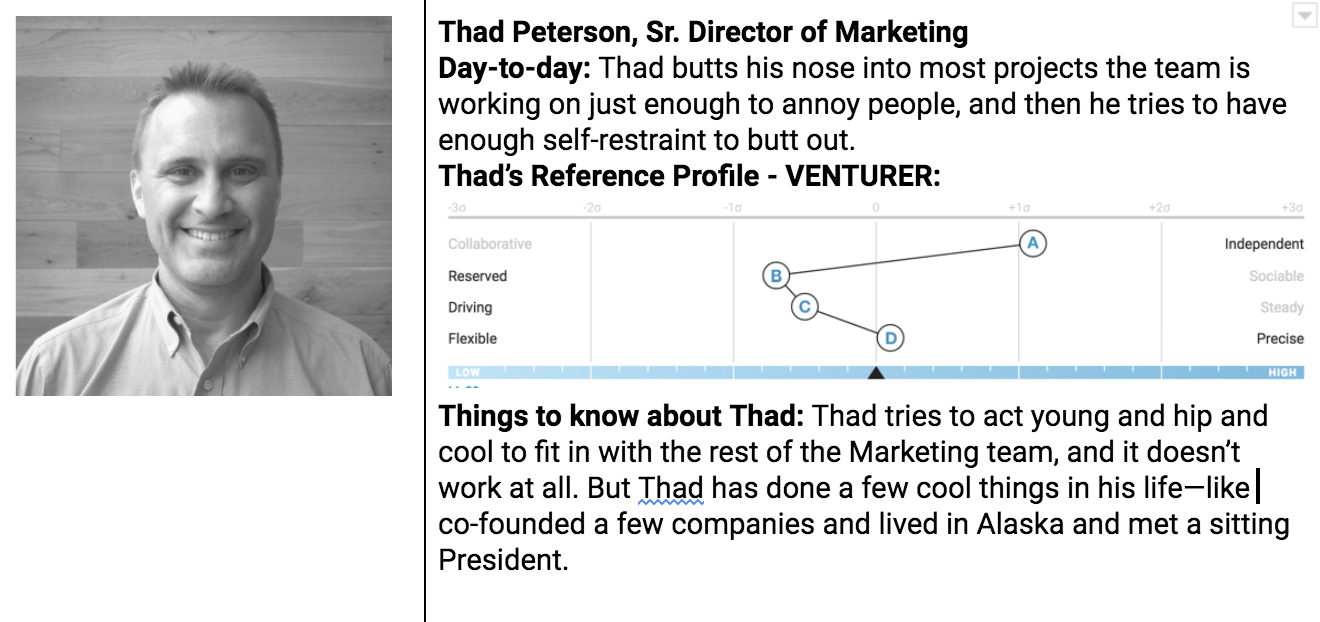 Step 5: New hire orientation
We kick off new employees' life cycle with a week-long new hire orientation. In addition to sharing the employee handbook with them, we have a custom slideshow that walks them through our strategy, our org chart, our hill to climb, etc.
(Here are customizable onboarding slides you can use!)
Top companies teach new hires about the business strategy right away. This allows employees to tie their role to the overall mission and strategy. Employees should understand how what they do every day contributes to the company's success.
We move very fast here at PI, and we found through surveys and research that learning how to be a new employee all while learning a new job can feel like a lot. We purposefully designed orientation so our new folks can learn all about our company, business strategy, business model, and talent optimization, all while meeting lots of internal stakeholders.
We also set up lunch so our new folks can meet with our CEO and president on their first day.
Onboarding for the rest of year one
We believe that onboarding lasts for an entire year.
The first 90 days are dedicated to getting new hires up and running on being a new employee and learning their new job. Our hiring managers also create a "new hire needs" form, which helps clearly define each employee's responsibilities—and what success looks like at 90 days. Once a new hire joins PI, we ask our hiring managers to share this document with their newbie so that everyone is on the same page.
On some teams, employees sit down for 30 minutes with at least 10 new co-workers to get a better sense of what they do, what their needs are, and how they can work together best.
Beyond 90 days, it's all about kicking butt in their job—getting into a rhythm and getting their own stride. At the end of their first year, we cap it off with a 360 review, which gives employees incredible feedback from not just their manager, but peers and people they work with closely.
For more information on creating your employee onboarding process, check out our 7 essentials to successful onboarding webinar.
Update your employee onboarding process as needed.
In an effort to fully optimize your onboarding and orientation programs, you should constantly be looking at ways to improve it and make it better. Business needs change, and how you bring your new employees on board should change to match those needs as well.
You do this by collecting feedback and then analyzing it and making any needed changes. It's imperative to get feedback from your new employees—and to get it as soon as possible.
At the end of our orientation process, we send out a survey that is completely anonymous. Here, we're able to ask our new folks for their thoughts, feelings, and suggestions. We hold our new employee orientation on a monthly basis, so this allows at least two weeks of planning and adjustment between that orientation and the next one.
For instance, we used to have a one-day new hire orientation. It sometimes happened on someone's start date—maybe a few weeks after or before—but it was never consistent. Since we only had one dedicated orientation day for our new hires, it was clear through survey feedback that it was too difficult to absorb that information in the short timeframe they had to learn it. This coupled with learning a brand new job made our new hires feel as though they were "treading water, but gulping it down at the same time." Not good!
In light of that feedback, we shifted our employee onboarding program and our new hire orientation. While employees now spend more time in orientation, we've found that they get up and running faster!
Why is employee onboarding so important?
Getting your new employees up to speed through purposeful onboarding pays off in more ways than one. Here are two benefits of providing a great onboarding experience.
1. Great onboarding leads to increased employee engagement.
You want your new hires to feel engaged right off the bat since engagement begets productivity. Streamlined pre-boarding and onboarding processes that focus on integration create engagement by design.
As we saw in our annual employee engagement report, feeling in sync with the company mission, vision, goals, and culture determine whether or not someone is engaged. The more you can integrate your new hires into all areas of the business the better!
Join 10,000 companies solving the most complex people problems with PI.
Hire the right people, inspire their best work, design dream teams, and sustain engagement for the long haul.
2. Great onboarding helps with retention
As an added benefit, a great onboarding process helps with retention.
BambooHR found that 21% of adults in the U.S. have left a job within the first three months. Not every company sets employees up to succeed, and many new hires jump ship as a result.
Employees who experience a positive onboarding process are 69% more likely to stay at their organization for three years. So not only are you onboarding with the intention of helping your new employees feel welcomed and engaged, but you're also reducing your turnover rate.
It's all about setting new hires up for success.
At the end of the day, every new employee, regardless of what level of the organization they're in, needs to know how to be successful at your organization. Giving them the tools and insights they need to succeed will help lessen the learning curve right out of the gate.