Employee engagement is a constant journey—one with no real end point, yet plenty of chances to go awry. Many organizations fail to embark on that journey, and as a result, they're setting their people (and their bottom lines) up for failure.
Why is engagement important? How do you measure it, let alone improve it? Get the answers in this piece—so you can build a best-in-class culture.
What is employee engagement?
Most leaders recognize that employee engagement plays a critical role in organizational success. But far fewer can actually define what is engagement, and why it's so important.
Employee engagement is the measure of how motivated a person is within their job, team, and organization. When someone is highly engaged, it means they're invested in their work, energized by their peers, and committed to their company's long-term mission and vision.
Put simply, engagement measures a person's level of satisfaction at a given point in the employee lifecycle. The higher the level of engagement, the greater the likelihood the person is enjoying a positive employee experience. By engaging your grinders and your low-performers alike, you ensure your people can come to work energized—and put out their best work.
Join 10,000 companies solving the most complex people problems with PI.
Hire the right people, inspire their best work, design dream teams, and sustain engagement for the long haul.
Why is an engaged workforce important?
Flip this question on its head: What happens when your workforce isn't engaged?
When employees feel disconnected from their work, that work begins to suffer. They're less likely to go the extra mile for their team members, and more likely to do the bare minimum to stay afloat in their role. And when they decide their organization can no longer support their growth (professionally, monetarily, or otherwise), they'll leave for a company that can.
Now imagine that effect multiplied across an entire workforce, and the dangers of disengagement become amply clear.
An engaged workforce is pivotal to productivity—and, by extension, profitability. According to Gallup, highly engaged teams are 14% more productive than teams with low engagement. Put in dollar terms, that means disengaged employees could cost their employers an average of 18% of their annual salary.
"A rising tide lifts all boats," as the saying goes. When workforces are engaged, employee performance tends to follow. Job longevity generally increases, along with employee retention. And that means fewer dollars lost to turnover—and more money to reinvest in the business.
Improvements to the employee experience can also carry over to the customer experience. If you're taking steps to improve employee satisfaction, chances are your customer satisfaction ratings will get a boost, too.
Employee expectations are shifting, especially now in a post-COVID world. By investing in a work environment that meets those expectations, you'll see returns not just in employee well-being, but in stronger business outcomes.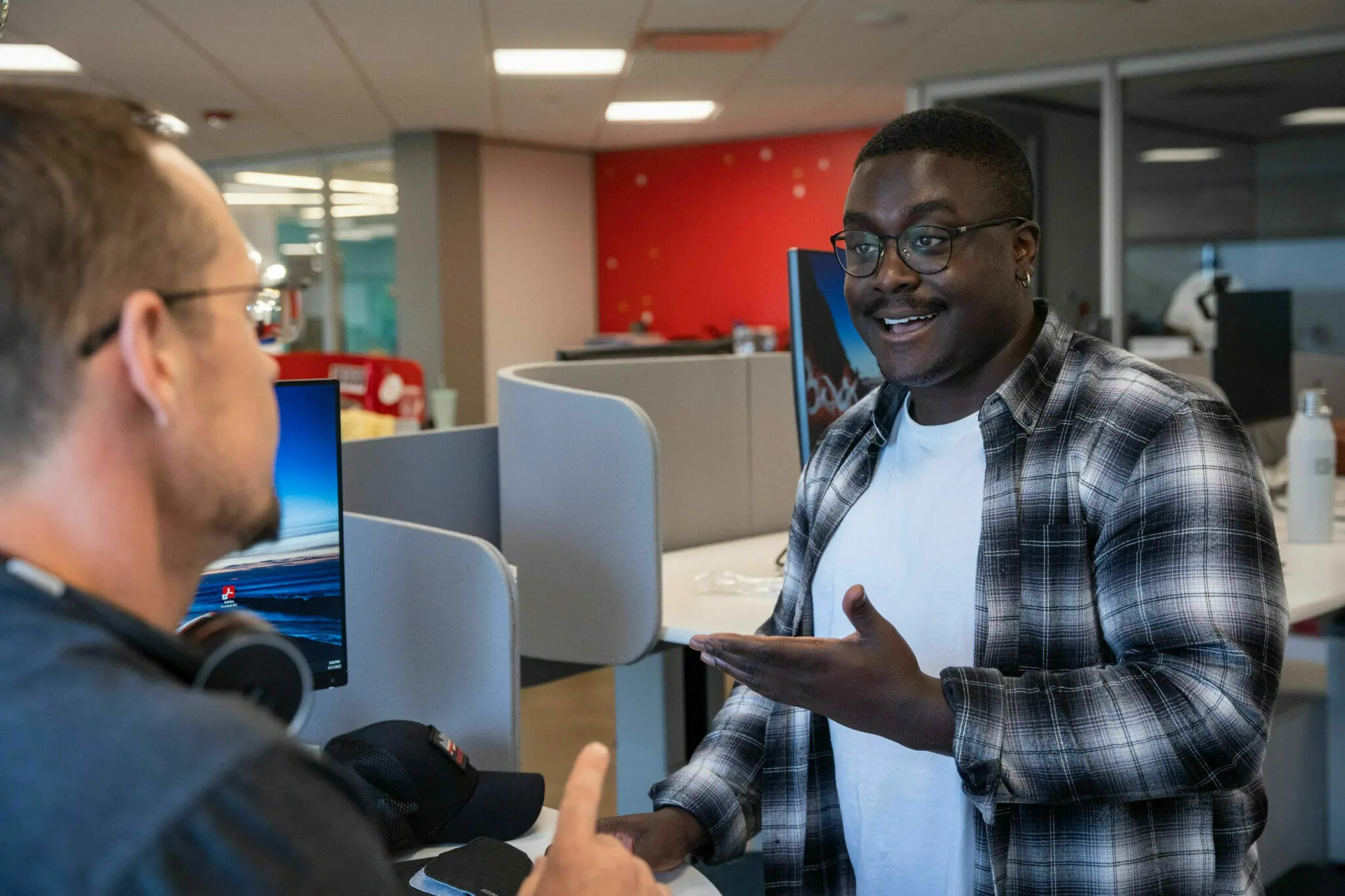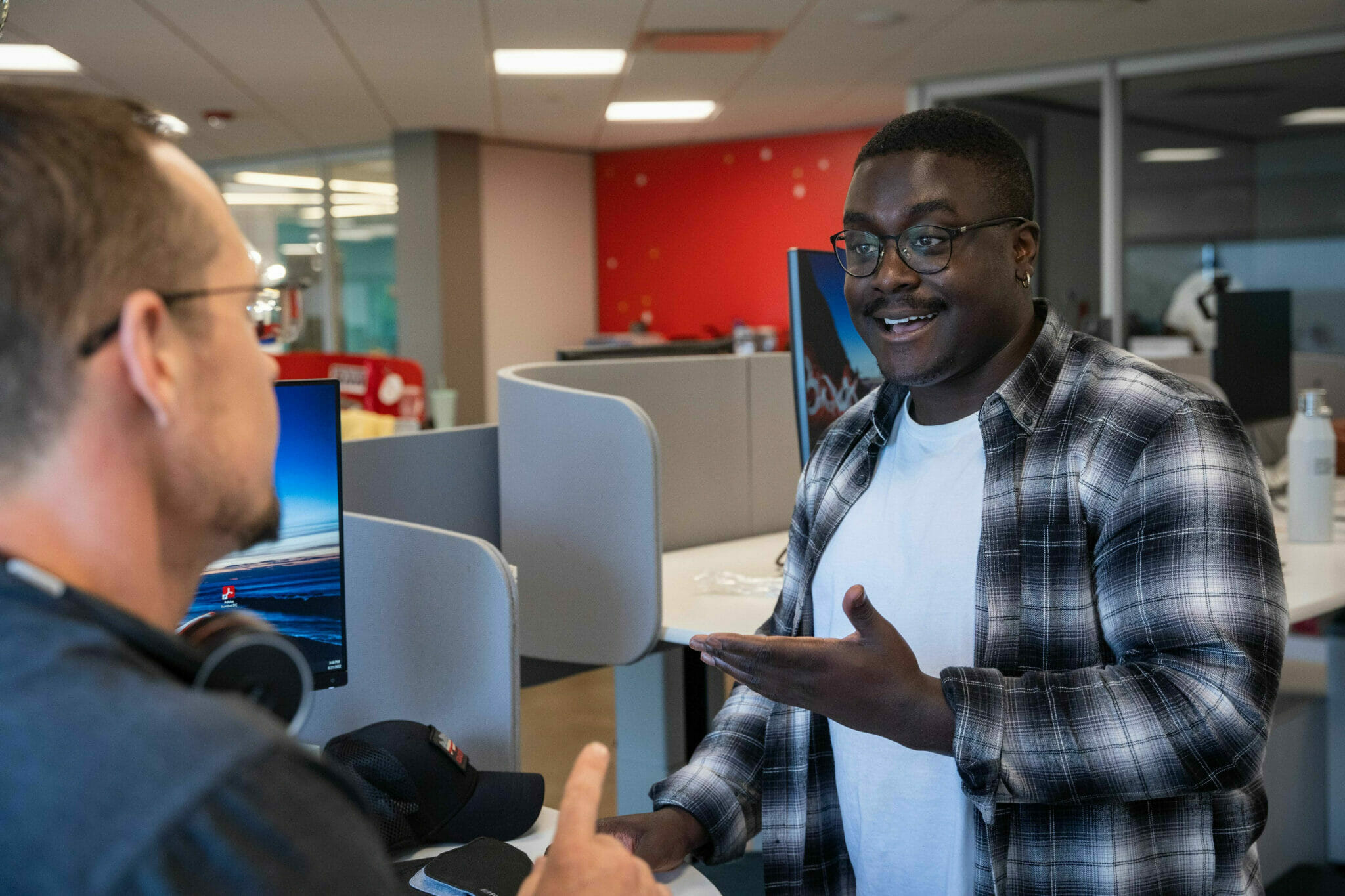 Habits of engaged employees and companies
Employee engagement isn't always something you can "spot." Just as you might not understand why an employee hates going to work, it can be tough to identify what energizes someone else. Thankfully, there are patterns you can look out for that can help you pinpoint engagement at the source.
Engaged employees have habits you simply won't find in other employees. They show up to work with energy and often a genuine smile. They go the extra mile in their role—whether that's working late on occasion, or offering to help employees with too much on their plate. Above all else, they're excellent teammates who contribute to a healthy team dynamic.
Engaged companies display similar habits, just on a macro level. These organizations have clear values, a compelling mission, and a winning culture. They're consistently recognized by companies like Glassdoor and Inc. as being a "best place to work." Perhaps most important, their people are champions of the organization, recommending it to family and friends.
By understanding what engagement looks like at other workplaces, you can take steps to model those habits within your own organization—and build a stellar company culture.
Benefits of engaged employees
When someone is engaged, that inner fire tends to spread. Others feel the energy. They spend more discretionary effort, and aspire to be better team players.
Those are just some of the many benefits of engagement. According to Gallup, organizations that experience high levels of engagement also enjoy the following outcomes:
Higher productivity
Greater profitability
Lower employee turnover
Fewer safety incidents
Stronger customer loyalty
Lower employee absenteeism
Consider this (non-exhaustive) list of benefits, and the takeaway is clear: Employee engagement can transform your business. Do right by your people, and you'll experience better business outcomes—full stop.
But the above is only true when engagement is done right. Especially in today's remote-first world, it's easy to fall back on antiquated perks and employee engagement strategies.
Make no mistake: A ping-pong table and office snacks aren't enough to entice today's talent. More than ever, people want a psychologically safe environment—one where they can be their authentic self, and work in a way that's both stimulating and sustainable.
The different levels of engagement
Organizations often analyze engagement in terms of "levels." Employees can be highly engaged, they can be moderately engaged, or they can be moderately or completely disengaged.
While levels of engagement are useful for measuring engagement, they don't do much when it comes to actually improving engagement. You may know an employee is highly disengaged, but unless you know what is driving disengagement, how are you supposed to take action?
At The Predictive Index, we analyze engagement differently. Our team of people science PhDs have studied the intricacies of the employee experience, and determined that there are four drivers of employee engagement:
Job fit: alignment between an employee's responsibilities and their natural tendencies
Manager fit: the relationship between the employee and their manager
Team fit: chemistry with teammates, and overall team cohesion
Organizational fit: connection to senior leadership and the company culture
When employees achieve fit across all four factors of engagement, they're more likely to be engaged overall. By contrast, when one or more factors are lacking—a person doesn't gel with their team, the culture, etc.—they're more likely to become disengaged over time.
One size doesn't fit all when it comes to engagement. Job satisfaction may look wildly different to one employee than another—it all depends on each person's natural behavioral drives. By understanding how to motivate employees based on their unique needs, you can ensure you're taking an active approach to prevent disengagement, and improve the employee experience.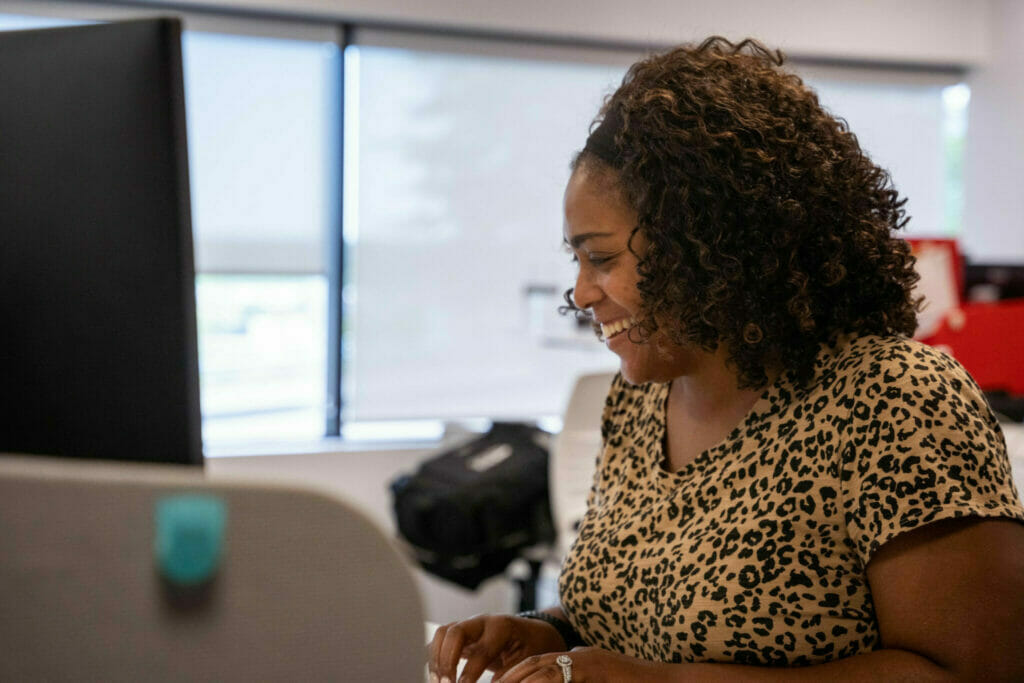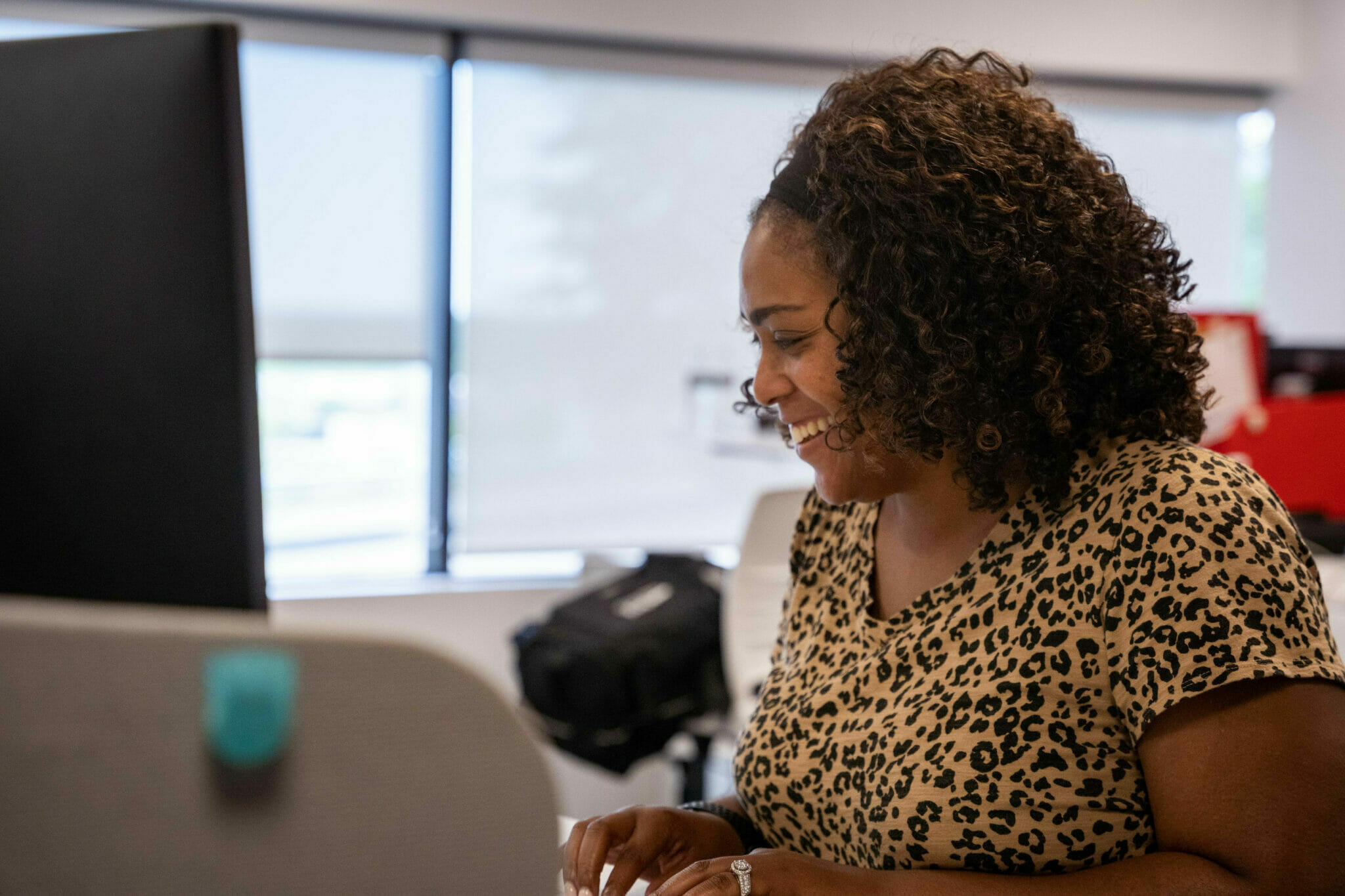 Strategies, activities, and best practices for improving employee engagement
Any company can benefit from improving its employee engagement strategy. And yet, it can prove difficult to actually do so—especially if you don't know where to start.
Don't try to boil the ocean. When in doubt, look for ways—even if seemingly small—to improve one or more of the four drivers of engagement.
Here are some examples of ways to improve engagement:
That's just the first rung of the engagement ladder. Once you've discovered some effective employee engagement best practices, it's time to think bigger-picture with your strategy. You can take a proactive approach by surveying your employees about their experiences at your organization. Identify the biggest opportunity areas, so you can swiftly act on their feedback.
How important is compensation when it comes to employee engagement?
Compensation is a critical part of the engagement puzzle. You can have an amazing culture, a fulfilling mission, and great leadership, but if you're not compensating employees fairly, there's no guarantee they'll stay loyal to your cause.
It's important that each employee feels properly valued for the work they provide. If you have a person who regularly goes above and beyond their job description, make sure to reward that high performance. Employee recognition goes a long way in boosting engagement, but it's never a substitute for career advancement.
Want to ensure compensation isn't impeding your engagement efforts? Schedule regular professional development talks with each of your employees. Stay in sync with their career aspirations, and make sure you're giving them the support they need to work toward their goals.
Salary discussions are too often kept within human resources, where they're handled with the secrecy of a covert spy mission. In reality, employees should be encouraged to speak freely and candidly about their salary—not just with their manager, but with their co-workers.
There's nothing worse than an employee learning from a peer they're being underpaid. By creating a baseline of transparency around salary, you help ensure equal pay for employees, while also improving your employer branding when attracting talent.
Investing in and measuring engagement
Investing in engagement today can pay dividends in the long term—but only if you know how to measure your progress.
An employee engagement survey is one of the best tools available to leaders. By having your team or organization complete an employee survey, you can collect regular feedback on everything from culture to remote work. Most survey platforms let you collect data anonymously, allowing for engagement initiatives that protect employees and avoid biases.
Collecting employee feedback has always been important, but now it's mission-critical. Organizations live in a post-COVID world—one dominated by discussions about mental health, social equity, and personal freedom. Throw economic uncertainty into the mix, and you could make a strong argument that employee engagement is in a recession of its own.
By collecting engagement data, you gain a powerful window into the employee experience at your organization. Use those metrics as a springboard to develop new employee engagement ideas—even in times of crisis—and take action to improve your workplace.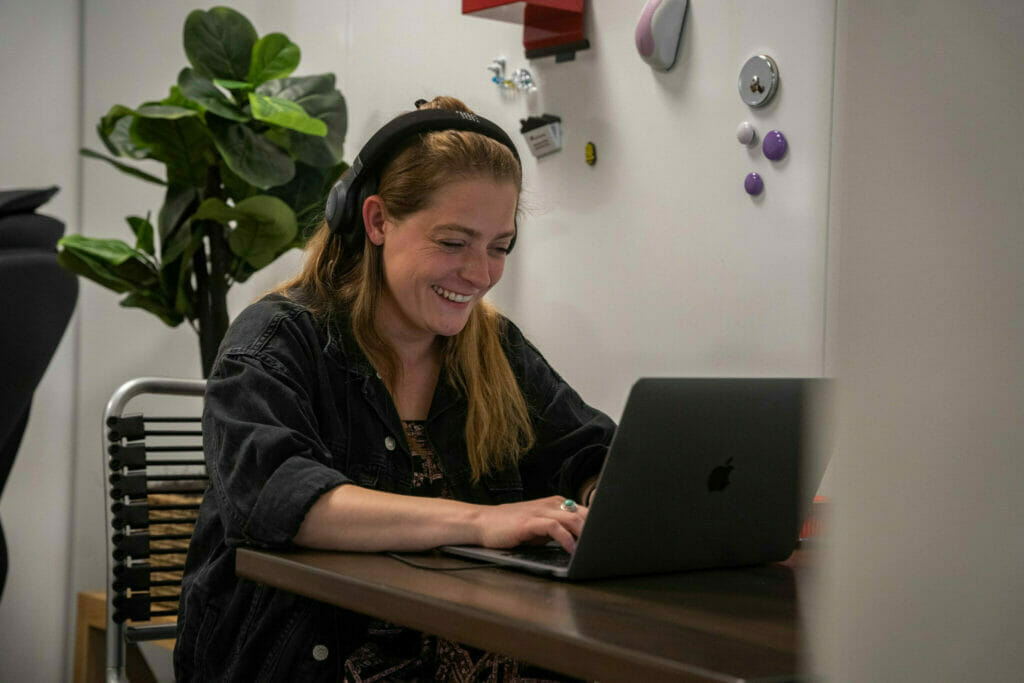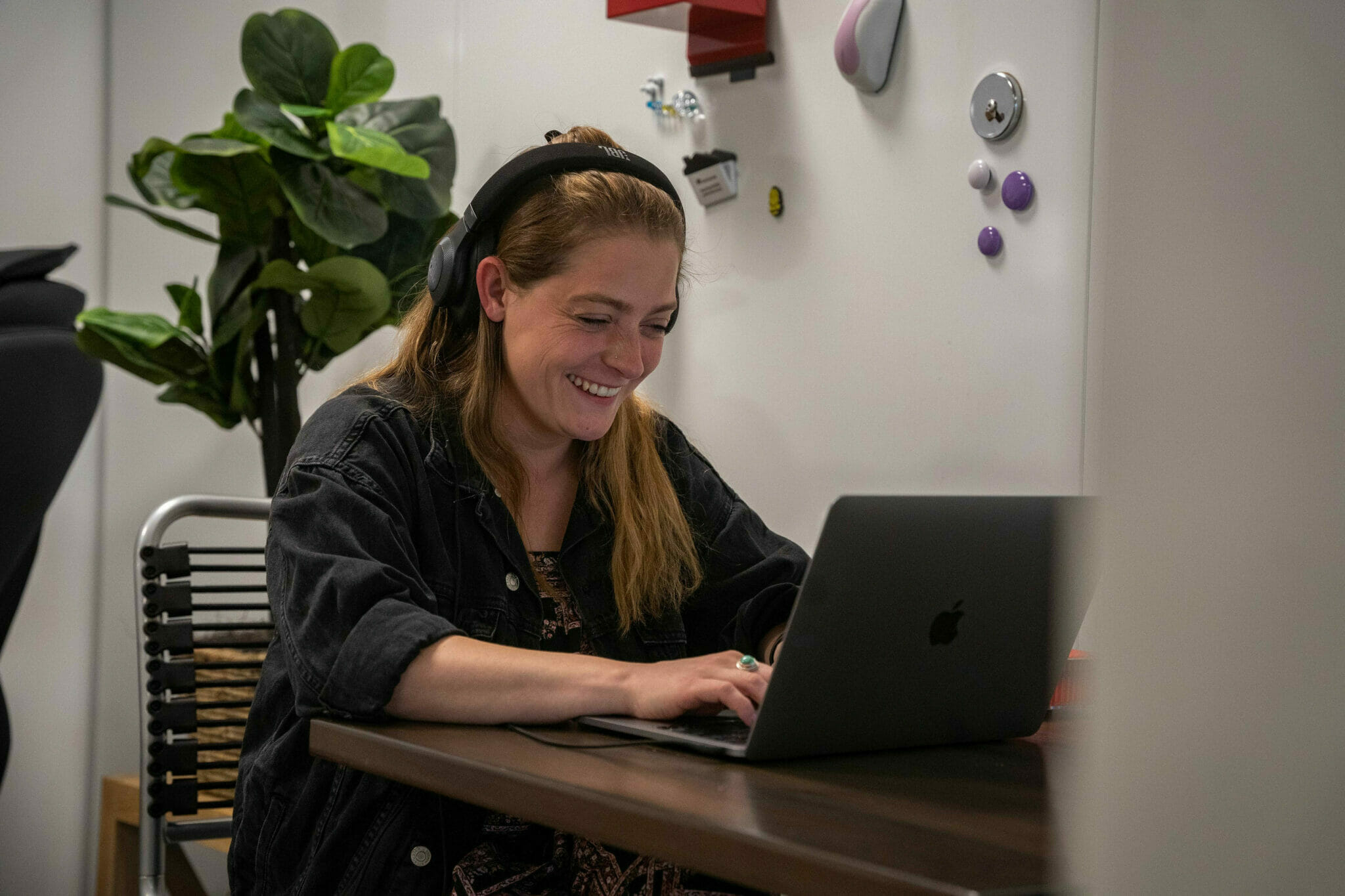 How surveys help measure employee engagement
Engagement surveys come in many forms—and their applications are equally varied.
Traditionally, businesses have leveraged large-scale engagement surveys, which gather feedback across an entire department or organization. Collecting and analyzing the data can be a massive undertaking. As such, leaders only tend to administer these types of surveys on an annual, semi-annual, or quarterly basis.
Yet in recent years, pulse surveys have come to prominence. These are smaller surveys that gather data on specific areas of the employee experience. For example, one pulse survey may focus on job satisfaction, whereas another may cover diversity, equity, and inclusion (DEI). Due to their nimbler nature, pulse surveys can be sent out quarterly, monthly, or even weekly.
Regardless of which surveys you leverage, what's most important are the actual survey results. By analyzing the findings, you can identify the biggest trends—both positive and negative—and craft an appropriate action plan.
When sending engagement surveys, keep in mind the following best practices:
The impact of managers and leadership on engagement
As a business leader, HR professional, or people manager, you have an outsized impact on engagement. It's incumbent that you don't just listen to your people, but that you advocate and fight for them.
Sending out a survey is just half of the engagement journey—action comes next. If you're in charge of handling survey results, make sure to follow these steps:
Schedule time with your team to review the results.
Highlight the biggest trends (both positive and negative).
Ask team members if the findings resonate with their own experiences.
Brainstorm ways to improve team engagement (e.g., stop, start, continue).
Book a follow-up meeting a few weeks out to share next steps.
Taking action is a collaborative process. Give your people the forum to voice their opinions and propose ideas for change. Once you've agreed upon a plan of action, see to it that you follow through on that plan. Lead by example, and encourage other leaders across the organization to follow suit.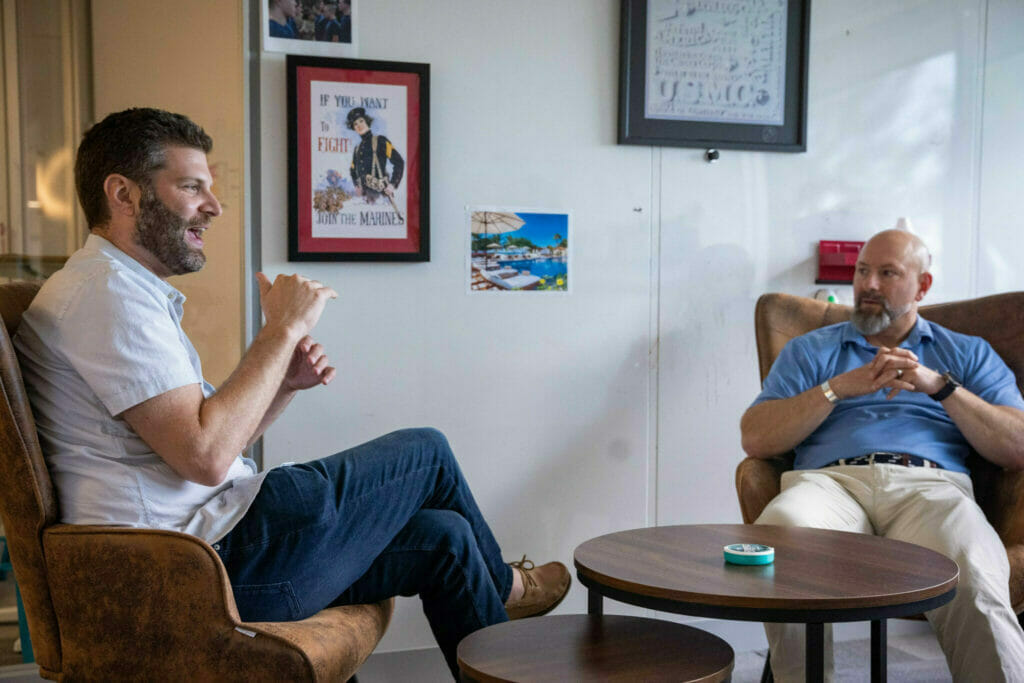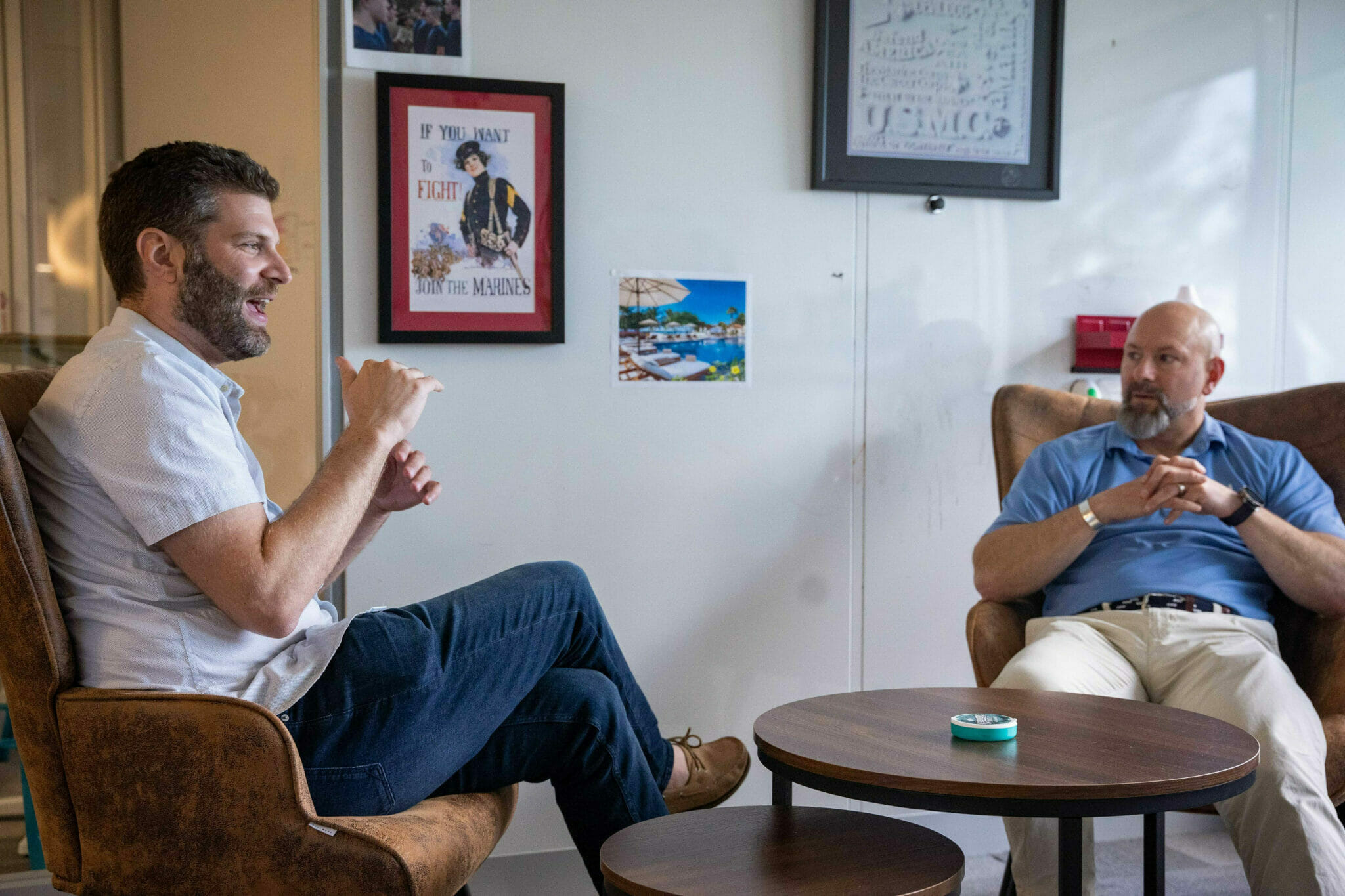 The role of engaged employees in your hiring process
Engagement doesn't just make for a great employee experience—it makes for a great hiring experience, too.
Think about your ideal employee onboarding process. It probably involves getting new hires up to speed quickly, but comprehensively. Even better if it's a memorable process that'll energize employees and create excitement for their new job.
One of the best ways to create a world-class onboarding experience is to involve existing employees, preferably high performers already in the role. Doing so can help accelerate a new hire's training, while providing invaluable mentors they can lean on in their first 30 days.
Engagement can be viral. By having engaged onboarders, you ensure new hires are exposed to the very best your organization has to offer. By contrast, if you let disengaged employees run the show, you risk discouraging new talent before they even wrap up their first day.
Identifying disengaged employees at your workplace
A proactive approach to engagement isn't without its flaws. Employees can still fall through the cracks and become disengaged. Thankfully, there are strategies available to help you pinpoint and address disengagement before it's left to fester.
Think back to the four factors of engagement: job fit, manager fit, team fit, and organizational fit. While these factors can contribute to a positive employee experience, they can also lead to a negative experience when those "fits" simply aren't there.
Put simply, the four factors of engagement can double as "four forces of disengagement."
You can probe for these negative forces with the right conversations. If you sense morale is low among a group of employees, bring it up privately during your next one-on-one meeting. Consider asking the following questions:
Are you enjoying your current role?
Do you feel supported by the team?
In what ways can I improve as a manager?
How do you feel about the state of the company?
If check-ins feel too informal, consider leveraging a more formal engagement survey. These tools can help you gauge the level of engagement among your people—and determine whether disengagement has set in.
Disengaged employees are never a lost cause. Equip yourself with effective tools—and a positive mindset—and you'll ensure you're setting up your people for success.
How PI can help support and develop employee engagement
PI Diagnose gives business owners, HR leaders, and people managers the power to fight disengagement at its source. Use our employee engagement software to collect meaningful feedback from employees across all four factors of engagement: job, manager, team, and organization.
Visualize the data at both the team and organizational level—and get recommended actions based on your most pressing caution areas. Take steps to improve the employee experience, reduce turnover, and create a best-in-class culture.