These tips will make you rethink how you go about employee evaluations.
The world of employee evaluation is an obscure one, and changing technology is rewriting common approaches to effective consideration. Today's managers, ever-keen on using up-to-date evaluation methods, may be missing the meat of the issue. Social media, smartphone connectivity, and a general workplace shift are altering the new employee wave's method of conduct. To better gauge your own employees, you'll need to know where they're coming from.
More importantly, you'll need to evaluate them on their level. Employee evaluation faces a massive "visibility wall," in which many employers are disconnected with the over-connected in-house worker. To check your employee's comprehensive knowledge, conduct, and work efficiency, try out the tips below.
Perform a core value assessment.
Core values aren't examined enough in 2016, but they're making a comeback. As businesses become more optimized, more connected, and more impactful, their core values are becoming figurehead determinants of customer appreciation. In short: Modern businesses are being examined, and examined closely, for their dedication to goodwill. For this reason, prioritizing core values during worker evaluation is incredibly important. Make sure each worker is brushed up with your organization's core values and dive into their social media presence to see what they're saying.
Join 10,000 companies solving the most complex people problems with PI.
Hire the right people, inspire their best work, design dream teams, and sustain engagement for the long haul.
Evaluate client responsiveness rates.
Several intelligent sources suggest client surveys as go-to evaluation tools. While client surveys are absolutely valuable, you'll need to make sure you're not sticking to time-tested-and-true, and certainly outdated, approaches. Specifically, upgrade your approach to client approval. Prioritize responsiveness when calculating employee performance, because online assistance portals have streamlined the evaluation process. Workers, now, are hardly—if ever—micromanaged upon responsiveness rates. If clients are having direct inclinations to talk with your workers, your workers need to be commended.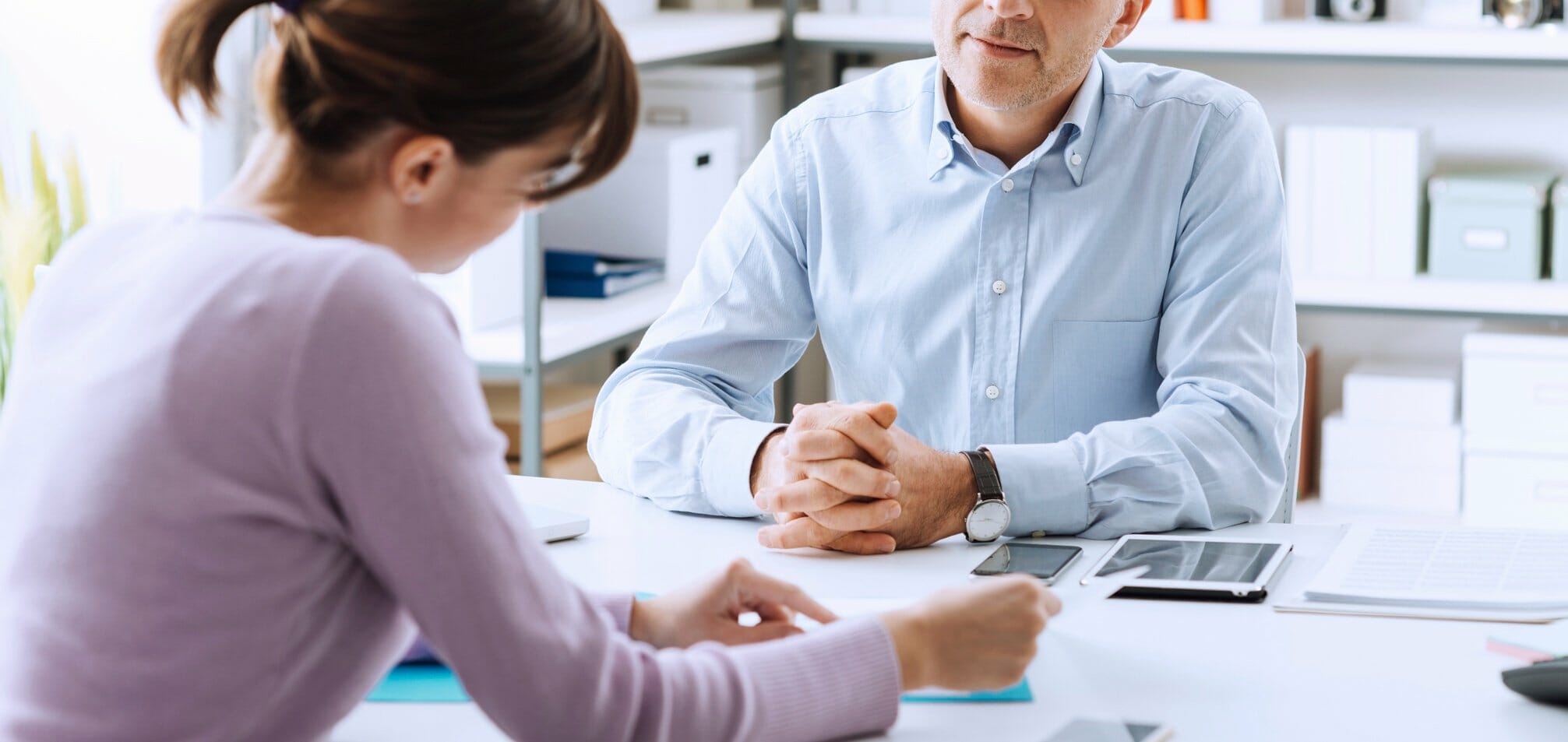 Create formal lunch meetings to evaluate your employees.
Inc.com suggests approaching employee evaluations from a practical, personal atmosphere. Lunch meetings derail the regularly impersonal professional atmosphere generated by constant social media connectivity. Even if your workplace is clear of social media, your employees' heads aren't.
By engaging employee evaluations with one-on-one lunch meetings, you can personalize your company's culture while grounding each worker's presence in the "here and now." If possible, put lunch on the company's tab. The goal, here, is to bring company culture down to your worker's level. Particularly with Millennials, standardized employee performance reviews are too structured to be taken seriously.
Read more: 360 evaluations: everything you need to know
Introduce an annual performance review for employees.
While routine check-ups may suit your company, consider adding an end-year evaluation. Why? Because modern workers care far more about their lifestyle's integration with workplace culture. By creating an end-year discussion, you can play upon each worker's dedication to benefiting company culture. Keep all performance reviews, query about each employee's assessment of the company and ask them to make suggestions. Annual reviews should be about the worker's evaluation—not your own. Sure, the employee's quality of work is important, but you should eventually turn the tables. Again, Millennials are a primary consideration. In 2016, a worker's emotional investment in a company is directly proportional to their ongoing quality.
Evaluate performance with big data.
In the 21st century, it's all too easy to lose employee morale and retention statistics among the influx of big data solutions. Really, you need to start making employee work quality a big data priority. Otherwise, your company will face a bottleneck when demands, requests, and concerns are considered.
Push your HR and IT teams closer, and heighten the impact of in-house performance within your big data mix. If you don't currently use big data—then great. Create a small-scale data collection service for employee reviews. Then, utilize this information to better evaluations and positive workplace culture approaches. If you do use big data, then invest in online text analytics. Use it to further analyze written employee responses, and keep an open mind when viewing response patterns.
Overall, try not to get too lost in the outside world of digital support. Your employees certainly are, at some level, and are likely subconsciously yearning for a place to call "home" in the real world. Why not make the nine-to-five a little more comfortable?