Every company with a good idea eventually brings it to market. You may have already developed a killer product or service. But until customers recognize the value, there's no guarantee you'll convert that product into profit. Enter your go-to-market strategy.
Thousands of companies go to market each year. And each time, the stakes are high. This blog post tackles how best to approach your go-to-market strategy.
Follow these steps to lead a winning product rollout and beat out the competition.
Step 1: Gain stakeholder alignment early.
A go-to-market strategy ("GTM strategy") is a way to communicate value to customers and demonstrate your competitive advantage. It's how you pinpoint your target audience, plan your product launch, and devise your marketing plan.
Before you can create a winning go-to-market strategy, you must gain alignment about what it is you want to accomplish.
Gather the senior leadership team and other key stakeholders. Ask them questions about the go-to-market plan, such as:
What's the target market we're trying to reach?

How many customers do we want to sell to?

What timeline do we need to accomplish this?

Which marketing and sales tactics will we use to hit this goal?

Which packaging and pricing strategies will help us do this?
These are all critical details to your go-to-market plan. And it's important to align on them early. Without clear goals that all senior leaders agree on, you're bound to encounter unwanted hurdles. Save yourself the headache by getting out in front of it.
Step 2: Examine the behavioral tendencies of senior leadership.
Once you have alignment, gauge how prepared the senior team is to see the GTM plan through.
Start by examining the behavioral drives and needs of each executive. For example, you may find one senior leader is a reflective listener with an eye for detail. Another may be more outgoing with a desire to drive conversations.
Doing this will help you complete step three.
Step 3: Map behavioral strengths to the needs of the GTM strategy.
Revisit the goals of your go-to-market strategy. Using the behavioral data of the senior leadership team, decide which executives would be best suited to lead this initiative.
Say you're a financial services company in a new market with few competitors. For your GTM plan, you decide to cast a wide net. You want to target small to mid-sized companies, with the goal of simply "landing" new business. That way, you can amass as much market share as possible before more competitors enter the space.
Executing this business plan will likely require quick decision-making. Otherwise, other companies may beat you to the punch. Thus, the right person to lead this strategy may be a big-picture thinker who's extremely proactive and risk tolerant.
With behavioral data, it's easy to pick the right leaders for the right opportunities.
Step 4: Communicate the strategy to the rest of the organization.
With the right leadership in place, it's time to share your go-to-market initiative with the rest of your employees.
There are numerous ways to handle internal communications. You can announce the GTM strategy at a kickoff event, providing updates at future all-hands meetings. You can use messaging platforms like Slack to share details with different teams. Or you can create a slide deck dedicated to your go-to-market strategy, then upload it to your internal site.
There are two points you must follow, though. And that's to communicate often and clearly to your employees.
No one likes feeling left out of the loop—especially when the stakes are high. Going to market is a critical initiative, and how you handle it will impact the future of your business. Avoid a common pain point by making sure yours is handled with honesty and care.
Be transparent about what you're doing and and why you're doing it. (Explaining the why is extra important in winning over your high-Patience employees who tend to be less comfortable with change.)
Remind all employees how they fit into this strategy. The goal isn't to tell the organization about this journey—it's to bring them along on it.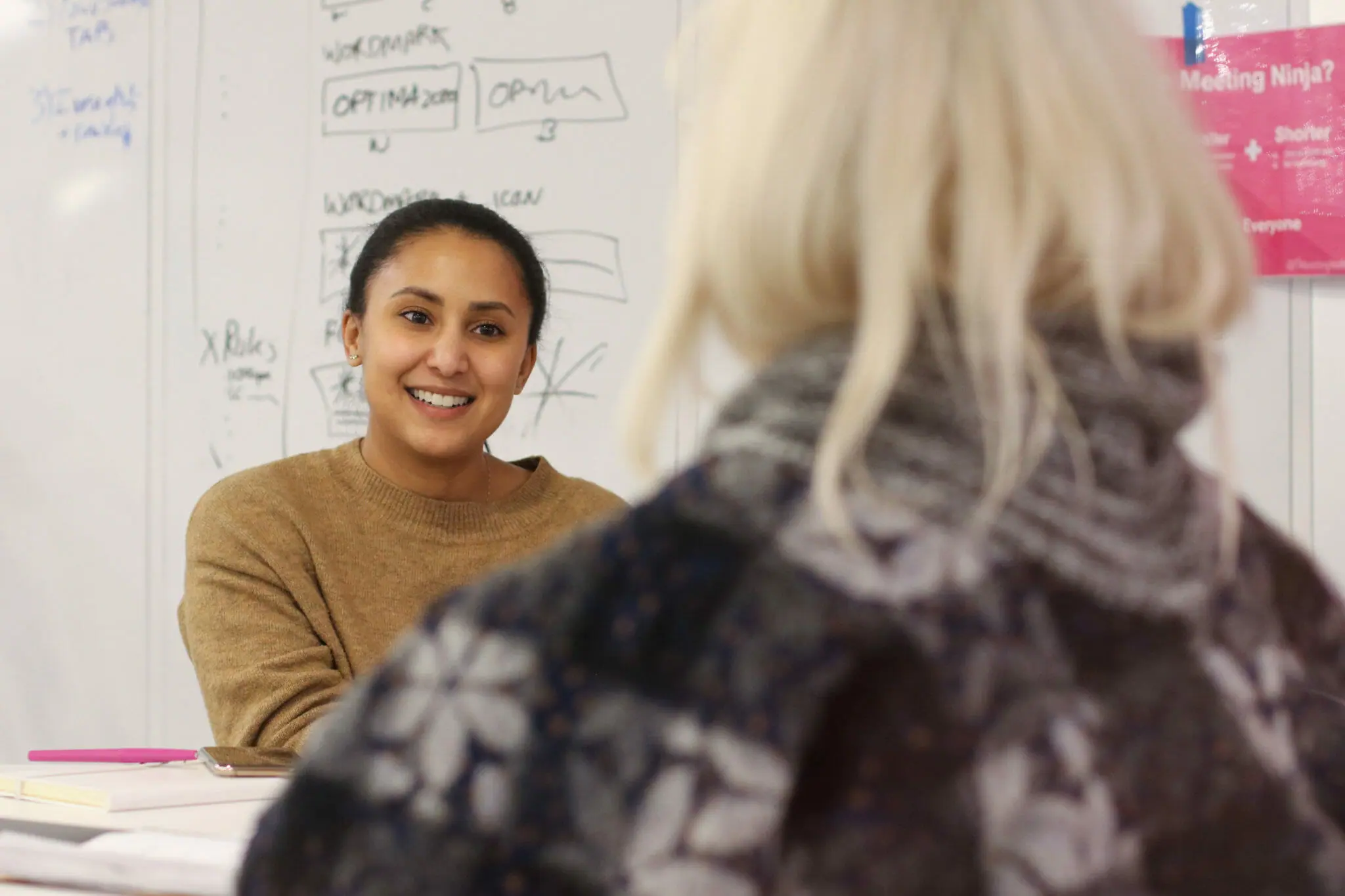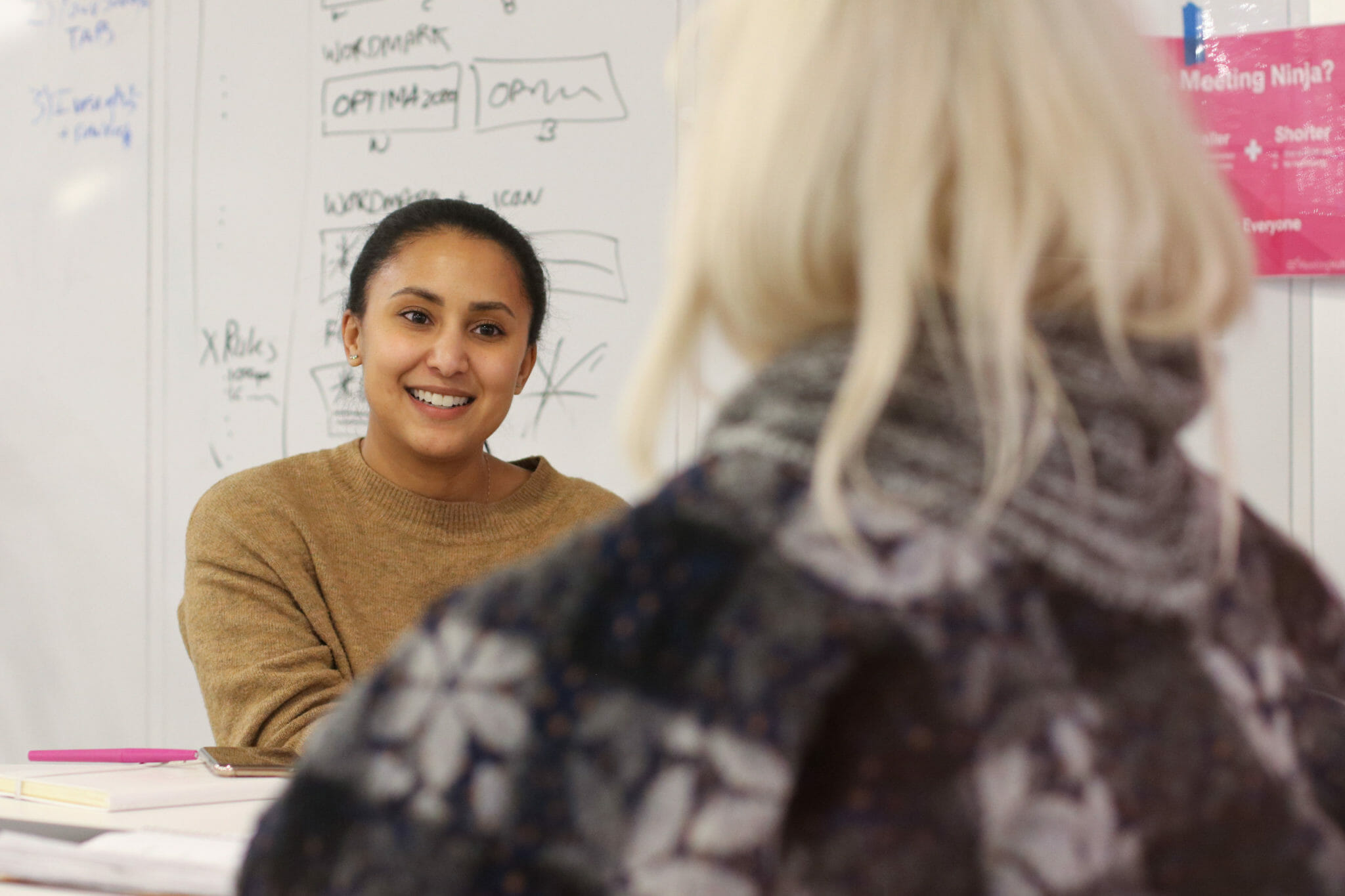 Step 5: Create a project plan.
With a strong communication system in place, you can set your go-to-market strategy in motion.
Start by creating a project plan. Those responsible for leading the GTM strategy should nominate a project manager to set the timeline for your rollout.
This person could be a middle manager, a front-line one, or a driven individual contributor. They can also be from a completely different department than the executive sponsors. (At PI, this is actually encouraged, as it promotes cross-departmental collaboration.)
When creating this timeline, the project manager would be responsible for outlining what tasks need to be done, and by when. Possible areas of focus include:
Mapping out the

customer journey

with buyer personas

Planning and documenting new marketing campaigns

Growing marketing channels like demand generation

Improving the product marketing experience

Investing more in account management and customer success/

customer retention
Once again, the project manager should communicate these deliverables clearly and regularly. Project management tools like Asana can prove instrumental in keeping everyone on task.
Step 6: Hold one another accountable to the rollout plan.
The final step of the process is perhaps the most important one. Even if you've built a strong go-to-market strategy, you'll never see it to completion if people don't hold themselves and each other accountable.
Employees may be comfortable holding themselves accountable. But holding employees accountable can be much tougher—particularly for non-managers.
One of the reasons why PI encourages collaboration between teams? It breaks down work silos.
At PI, we build agile product teams and foster a culture of sales and marketing alignment. We celebrate each other's work accomplishments and share them on social media. And we use tools like Slack and Zoom to ensure easy communication—regardless of geographic location.
Not only does this improve the employee experience—it also helps us hold each other accountable.
Use these steps when planning your go-to-market strategy.
Your go-to-market strategy will naturally have its own hurdles based on your industry and business needs. But these steps will give you a foundation to get started.
Share these tips with other stakeholders at your company. Even if your go-to-market strategy is far off, get the conversation started. Talk about what your organization does well from a GTM standpoint—and what challenges it may encounter. You can never be too prepared for the road ahead.