OPTIMA21, the annual talent optimization conference, is nearly here. Set for May 12, this year's event offers a fully virtual experience, including five tracks, 30+ speakers, and next-level sessions on how to build and lead great teams. And the keynotes—you don't want to miss those.
Attend the OPTIMA21 main stage to hear from a lineup of bonafide business revolutionaries. Speakers include Peloton SVP and marketing trailblazer Dara Treseder, comedian and How To Be Black author Baratunde Thurston, and The Five Dysfunctions of a Team author Patrick Lencioni.
The whole agenda is packed, spanning everything from hiring and team building to leadership and culture change. For help navigating these sessions, look no further than your official emcee for the event: Guy Raz, host of the NPR podcast How I Built This.
Excited to hear from Guy at OPTIMA21? Here's what you can expect from him on May 12:
Ushering in the future of leadership, talent, and business
When we announced Guy Raz is emceeing OPTIMA21 back in March 2020, the world was a radically different place. Offices bustled, water coolers bubbled, and employees battled the daily commute. Those who telecommuted worked remotely by design. Families benefited from daycare and dog walkers, and travel was second-nature.
Change hit fast, and hard. Yet, more than a year removed, people have continually proved their ability to adapt. As an NPR reporter and foreign news correspondent who's worked everywhere from Berlin to Baghdad, Guy Raz is no stranger to changing environments. Now, as the world readies for post-COVID life, he's sharing some of his biggest leadership takeaways with you.
Kick off your OPTIMA21 experience with Guy as he interviews Dara Treseder, a marketing visionary who has graced nearly every "CMO to watch" list out there, from Business Insider to Forbes. The pair will discuss the power of mindset, and the path to being an authentic leader in today's world.
Stick with Guy, as he transitions to a conversation with Mike Zani, CEO of The Predictive Index. Learn about cutting-edge trends in the world of talent and business, and get expert advice on how to future-proof your teams in 2021—through the power of talent optimization.
A day of talent optimization insights, tailored to your needs
Following Guy's morning talks, explore a series of breakout sessions along four tracks, each highlighting a different aspect of the talent optimization experience.
On the Hire/Inspire track, you'll gain tips on how to be a better manager (and not a "boss-hole"), and bring your best Zoom self to work. You'll also hear from Slack's VP of People, Dawn Sharifan, on how to manage talent through change, and catch a glimpse into the future of HR.
Join the Design/Diagnose track for sessions on team building, culture, and growth. These sessions are led by some of the biggest innovators in their fields, including CEOs Tami Erwin of Verizon Business, Marcus Wilson of NOBULL, Alix James of Nielsen-Kellerman, and Dan Kenary of Harpoon Brewery.
If you're a consultant, hop on the Consulting track for tips on how to build your personal brand on LinkedIn. You'll also learn how to leverage talent optimization to address client needs, lead clients through change, and help them take their business to the next level.
There's also the PI Experience track. Here, Predictive Index leaders and designers will show you how to use the PI platform to hire with certainty and build dream teams. You'll also hear from clients who have used PI first-hand, and you can even get a crash course in talent optimization from "The Godfather of Talent Optimization," Dr. Matt Poepsel, PhD.
Plan out your day by browsing the OPTIMA21 agenda.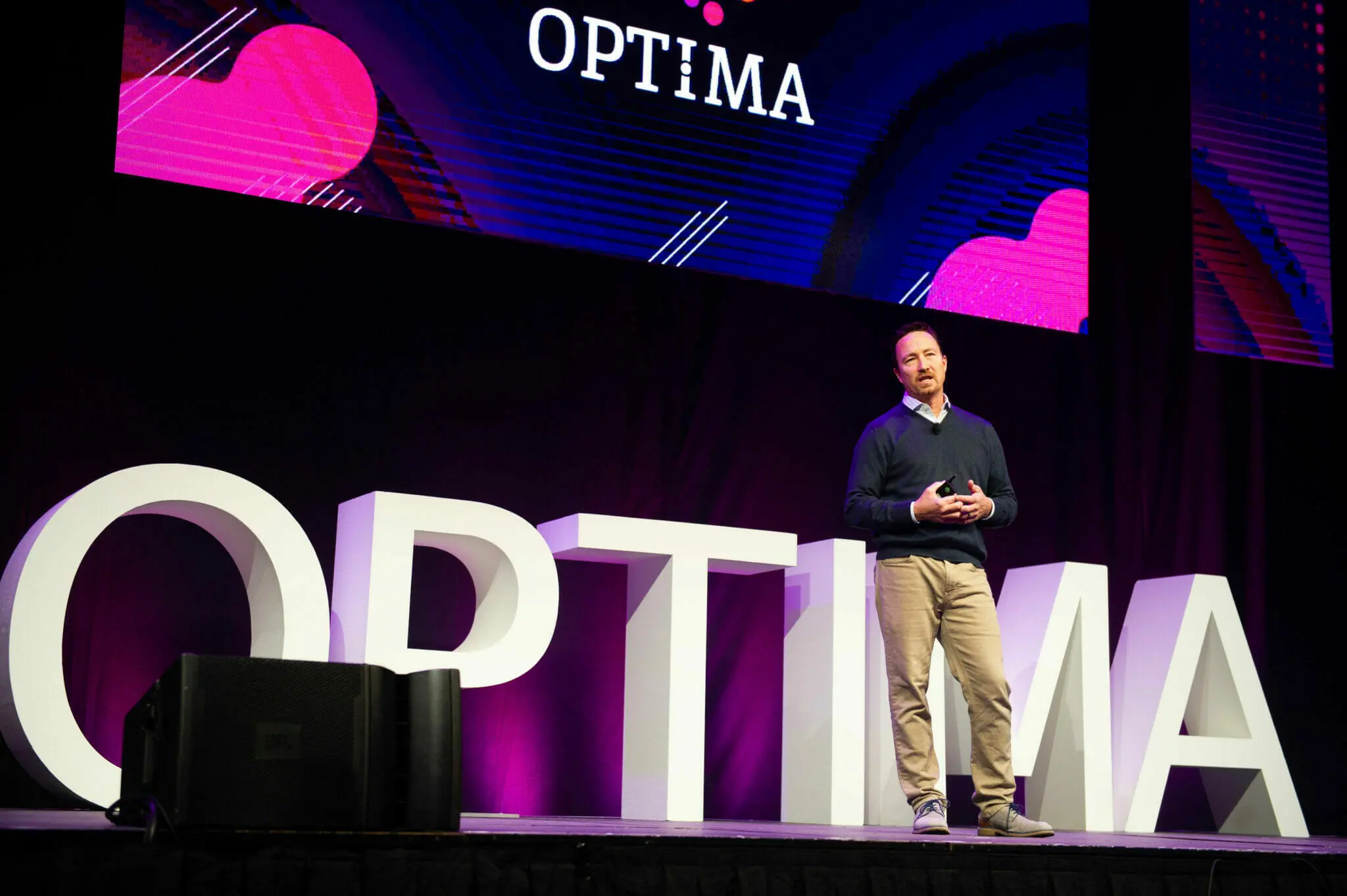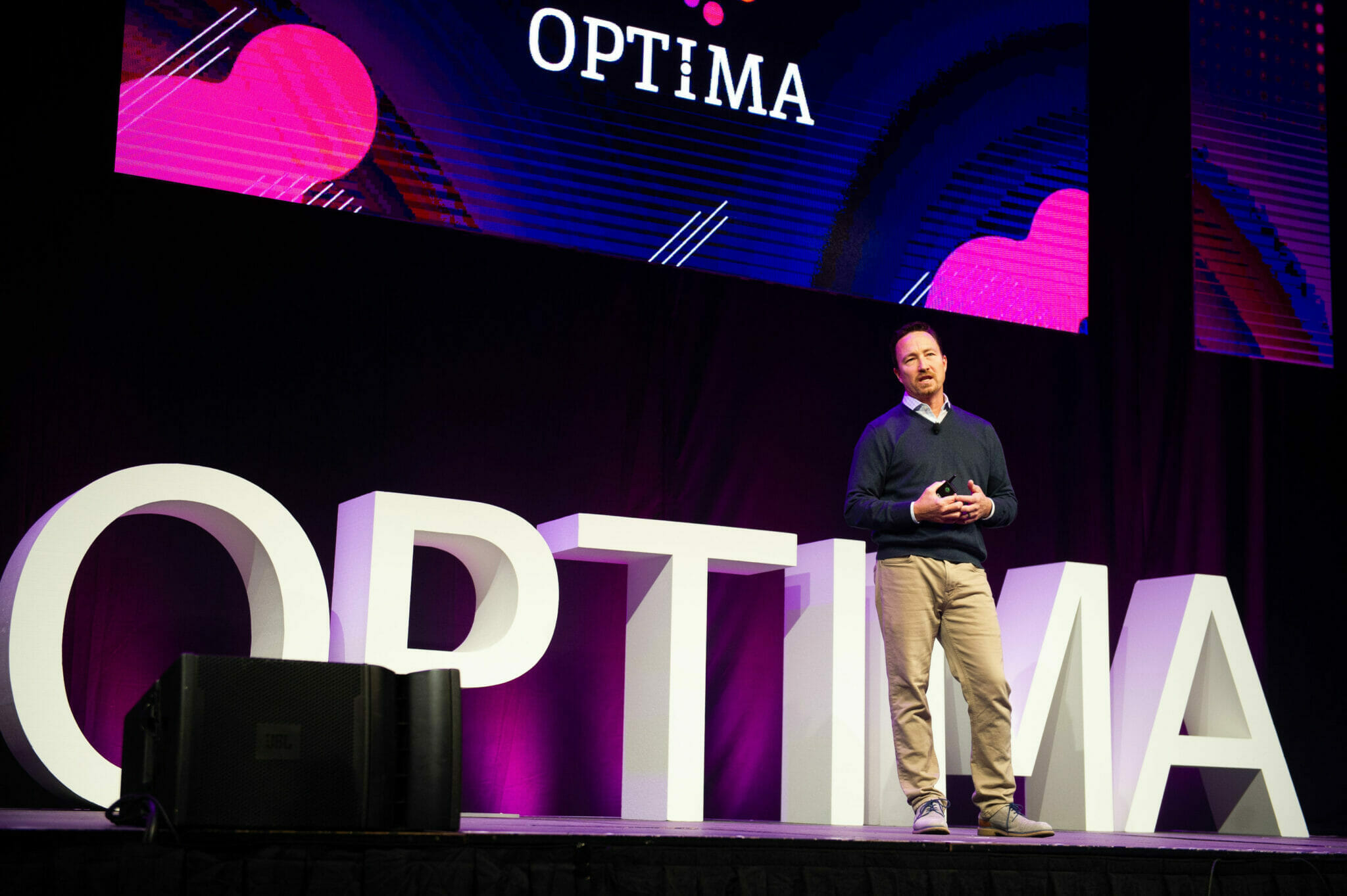 Enter the world of talent optimization.
Make sure to stay with OPTIMA21 throughout the day. In addition to the opening panels and afternoon tracks, you won't want to miss keynotes by Baratunde Thurston and Patrick Lencioni. It all wraps with Guy, as he closes the show alongside Mike Zani for some final words.
The world of talent optimization is evolving—and you don't want to miss it by standing still. Get your free ticket, and gain access to the OPTIMA main stage, which includes all keynotes.
Want more OPTIMA? Get your premium ticket, and get access to all OPTIMA tracks, plus on-demand recordings and a copy of Mike Zani's upcoming book, The Science of Dream Teams.