Spooky season is upon us. Whether you're taking your kids treat-or-tricking, attending a local party, or simply watching Scream for the umpteenth time, you need a costume for the occasion.
Curious which Halloween costume best reflects your PI Reference Profile? Wonder no longer. We spent the past few days interviewing fellow PIoneers to see 1) what they're wearing and 2) what ghoulish tips they have for you, dear reader.
Follow along with our investigative reporting, and discover a last-minute costume idea before we turn the page on October.
Are you a(n)…
Analyzer? Be a detective.
Analyzers are known for having an eye for detail and thorough follow-through. These folks leave no rock unturned, which makes them ideal sleuths.
Sherlock Holmes, Miss Marple, Olivia Benson… There are countless great gumshoes to emulate. And the best part? You can likely put a costume together with clothes you already have on hand. Throw in a magnifying glass to really drive the look home.
Controller? Grab a scalpel.
Controllers are detailed and task-driven, just like an Analyzer, but tend to be more collaborative. Loyal and conscientious, these individuals strive for efficiency so long as they're not stepping on anyone's toes. This mix of allegiance and precision makes a Controller an ideal rule-follower.
You know who else is a good rule-follower? A surgeon—and for good reason. No one wants to enter the ER with someone who breaks procedures and "wings it." Trust a Controller, and they'll get you patched up in no time.
(Disclaimer: This is a fun Halloween post. Don't bring an actual scalpel to a party.)
Specialist? Be a skeptic.
Specialists are precise, serious, and highly detailed workers. They respect authority but are also known to be skeptical—and they won't hesitate to flag potential errors or roadblocks to success.
Given Halloween is all about the supernatural, what better costume for a Specialist than the classic non-believer persona? Dana Scully from The X-Files is an obvious candidate, but so is Ron Swanson from Parks and Recreation or Sheldon Cooper from The Big Bang Theory.
Strategist? Break out the clipboard.
Strategists are able to see the big picture while also weighing the finer details. They're organized, decisive, and firmly focused on results.
For this reason, they make for one heck of a sports coach. Grab a clipboard, headset, and grey hoodie, and channel your inner Belichick. If March Madness is your thing, ditch the hoodie for a blazer and dial the energy up to 11, Kim Mulkey style.
Venturer? Wing it!
Oz Guner, Pricing and Revenue Strategy Lead: "A Venturer likes to go where no one's gone before. Founding start-ups, exploring deep space, etc. So, the last place you'll see them in the days leading up to Halloween is Party City.
These folks like to challenge the status quo with their unique love for analytics and problem-solving. Give them some fabric and scissors, and they'll create something wholly their own.
It'll be scrappy, but it sure will be unique."
Amy Saenger, Director of Demand Generation: "As a Venturer, I thought of a million ideas, then forgot and moved on to something else… so I don't have a costume."
Individualist? Do your own thing.
Andrew Barks, Lead Content Designer: "The Individualist most definitely does not do group costumes. (One time, I got roped into a family Sesame Street thing… Guess who was Oscar the Grouch. 😠🗑️)
Our ideal costume is crafty, low-cost, comfortable, AND clever. Examples include my 2015 Gumby (green sweatpants, homemade foam head that didn't fit through doorways, exaggerated gummy-leg walking style all night) as well as my 2017 office costume contest winner, Pitbull."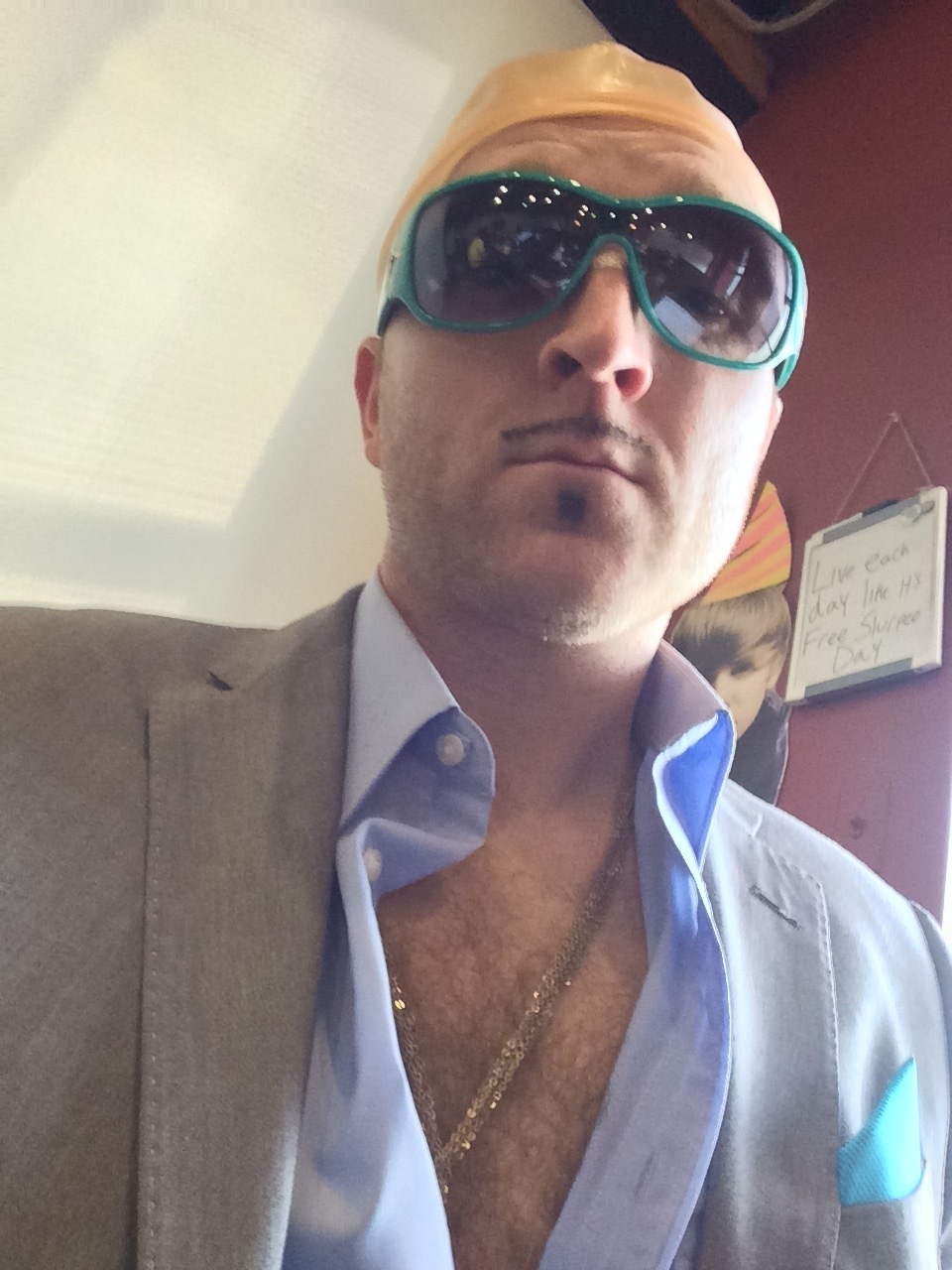 Scholar? Don a lab coat.
Scholars are introspective, deliberate, and data-driven. They strive to master the work in front of them, often working independently to achieve their goals.
If you want a fun costume idea, you can't go wrong with a chemist. Find yourself a lab coat, grab a beaker or test tube, and put on some gloves and goggles. Science!
Altruist? Be a good egg.
Sam Klemarczyk, Educational Facilitator: "Altruists tend to be people-friendly rule followers. We may need some encouragement and reassurance, but we'll give our best when others depend on it!
The person who immediately comes to mind is Leslie Knope from Parks and Rec!"
Captain? Tell others what to do.
Rachel Rosenthal, Demand Generation Lead: "A Captain would probably round up a group of friends and assign everyone their character, making themselves a main character but not the main character.
Take a 101 Dalmatians costume, for instance. A Captain wouldn't be Cruella, but they would be one of the named dogs that plays a bigger role than the rest of the dogs. Or, in Snow White, I may opt to be the Evil Queen as opposed to the titular character.
How'd I do, Sarah?"
Sarah Woodbury, VP of Sales and Customer Success: "You nailed it, Rachel. I've already assigned costumes and followed up with everyone to make sure they've got what they need. I've also selected the one I like best. For me, something punny is always my go-to."
Mark Reinke, Partner Success Manager: "I'm a Captain, and William Wallace's character in Braveheart is the greatest costume I ever rocked."
Jim Speredelozzi, SVP of Revenue: "I feel very Captain-y in my Mandalorian costume."
Jamie Whited, Senior Director of User Ops & Partner Programs: "A Captain will have an awesome DIY idea that they are positive no one else has thought of. However, once they undertake the arduous process of actually making it, their low patience drive will kick in, and they'll change it to something completely different the day of Halloween.
A Captain's creative idea: Become the board of the game 'Operation.'
What happens in reality: Dress up as Beth from Yellowstone—bootcut jeans, flannel shirt, walking around with a bottle of vodka. LOL!"
Josh Klein, Sales Manager: "I'd be… a captain."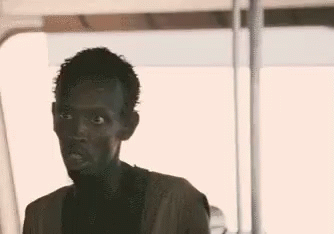 Collaborator? Choose an ensemble fit!
Dana Pollet, Manager of Product Science: "It doesn't matter what a group of Collaborators dress up as, but it MUST be a group-based costume."
Maverick? Take to the skies.
Adam Wells, Lead Partner Success Manager: "Too obvious?"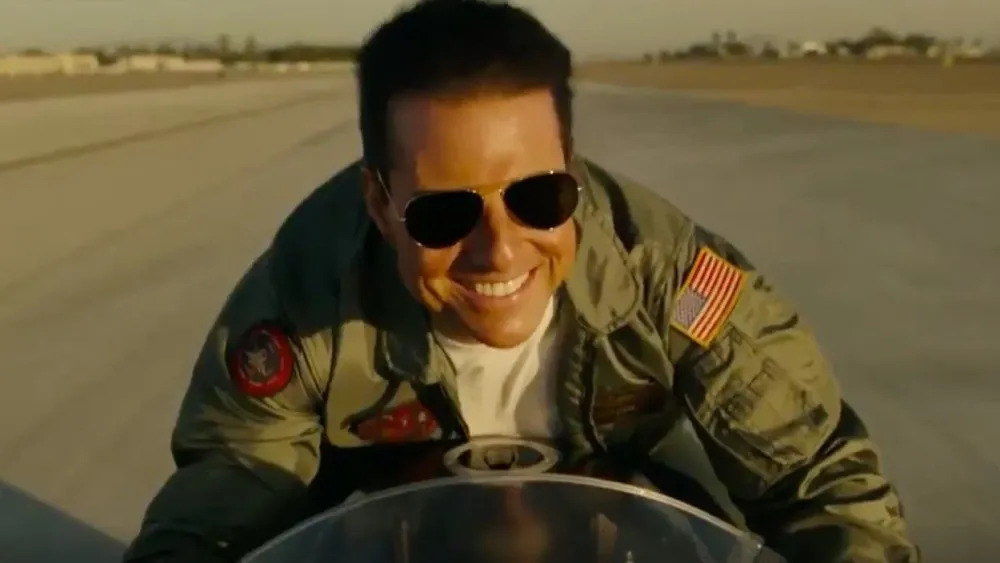 Allie Hale, Sr. Product Marketing Manager: "Similar yet different idea: Amelia Earhart!"
Kayleigh Hughes, Social Media Specialist: "A Maverick would definitely DIY their costume. They don't want to be dressed in the same thing as someone else. They'd be someone with main character energy, but it would still be obscure enough that nobody else is that character. Think Miranda Priestly, Lydia Deetz, Regina George…
I also think they (aka, me) would dress in layers to account for the weather. In Arkansas (where I live) it can be anywhere from 30 to 80 degrees on Halloween!"
Persuader? Hit the red carpet.
Persuaders are persuasive, motivating individuals who know how to play to a crowd. They're extremely social, with a charming demeanor and flexible approach to work challenges.
It may be on the nose, but any Persuader would make a great celebrity. Johnny Carson, Taylor Swift, Simone Biles… If the person's a personality, trust a Persuader to pull it off.
Join 10,000 companies solving the most complex people problems with PI.
Hire the right people, inspire their best work, design dream teams, and sustain engagement for the long haul.
Promoter? Be the life of the party.
Sarah Wallace, Growth Marketing Manager: "Promoters are social butterflies, so they'd pick any costume that lets them express their high extraversion drive."
Nancy Dabu, Account Executive: "Like a cheerleader!"
Adapter? Be a politician.
Sure, the word "politician" probably carries a negative connotation. But Adapters are known for being empathetic listeners and versatile bridge-builders.
Adapters are fantastic at modulating their behavior to meet the moment, which makes them particularly effective diplomats.
Artisan? Play it cool.
Artisans are steady and precise, unselfish and accommodating. With a high patience drive and low extraversion drive, these folks are quiet, introspective, and particularly active listeners.
An Artisan might be overwhelmed by a lot of people, especially those they've never met before. So, play it calm and cool. Dress up as a jazz or blues musician with a slick pair of shades. Put on a mask or, heck, be a ghost! Whatever's mellow.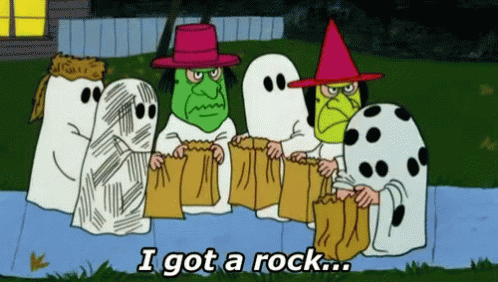 Guardian? Be an educator.
David Silbert, Content Designer: "Guardians are known for being steady workers, reliable colleagues, and all-around team players. No need for a spotlight: We're happy to wait in the wings, give people their cues, and lend a helping hand.
What better costume, then, for the ultimate support role than a high-school guidance counselor? It ain't flashy, but it's true to form. Thoughtful? Check. Principled? Check. Great listener and confidant? Check and check.
Catch us at the neighborhood Halloween party, and we'll bend an ear, no matter how ridiculous the tea. We may even help you set up if you ask in advance!"
Operator? Go with your gut!
Operators are cooperative, conscientious, and approachable. These individuals are eager listeners and constant learners. If you have an Operator on your team, you can count on them to be respectful and supportive.
An Operator likely already has great ideas for a Halloween costume, but might wish to see what friends or peers are doing before they commit.
Trust your instincts! They're probably right.
---
On behalf of everyone at The Predictive Index, have a happy and safe Halloween.