The typical management consultant career path looks like this: First, earn a degree from a leading business school and gain experience through summer internships. Then, pursue an advanced degree or jump straight into securing a full-time associate role. Once you're there, work in excess of 70 hours a week, in hopes you'll become a manager within five to seven years. Finally, decide if you want to keep going and work toward becoming a partner.
But this isn't the only path to becoming a management consultant. If you're concerned your experience up until this point has been anything than what's described above, you may wonder: Can I become a management consultant? And, if so, how?
As a former Big 4 recruiter, I'm here to share tips on how to start your career in management consulting.
Before you start your job search, you need to think about:
Your ideal work environment:

Do you want to work for a big firm or a boutique firm? What do you need in terms of work-life balance?

Your transferable skills:

What about your past experience will make you a successful consultant?

Your network:

Who you know is just as important as what you know. Who can help you in your career transition?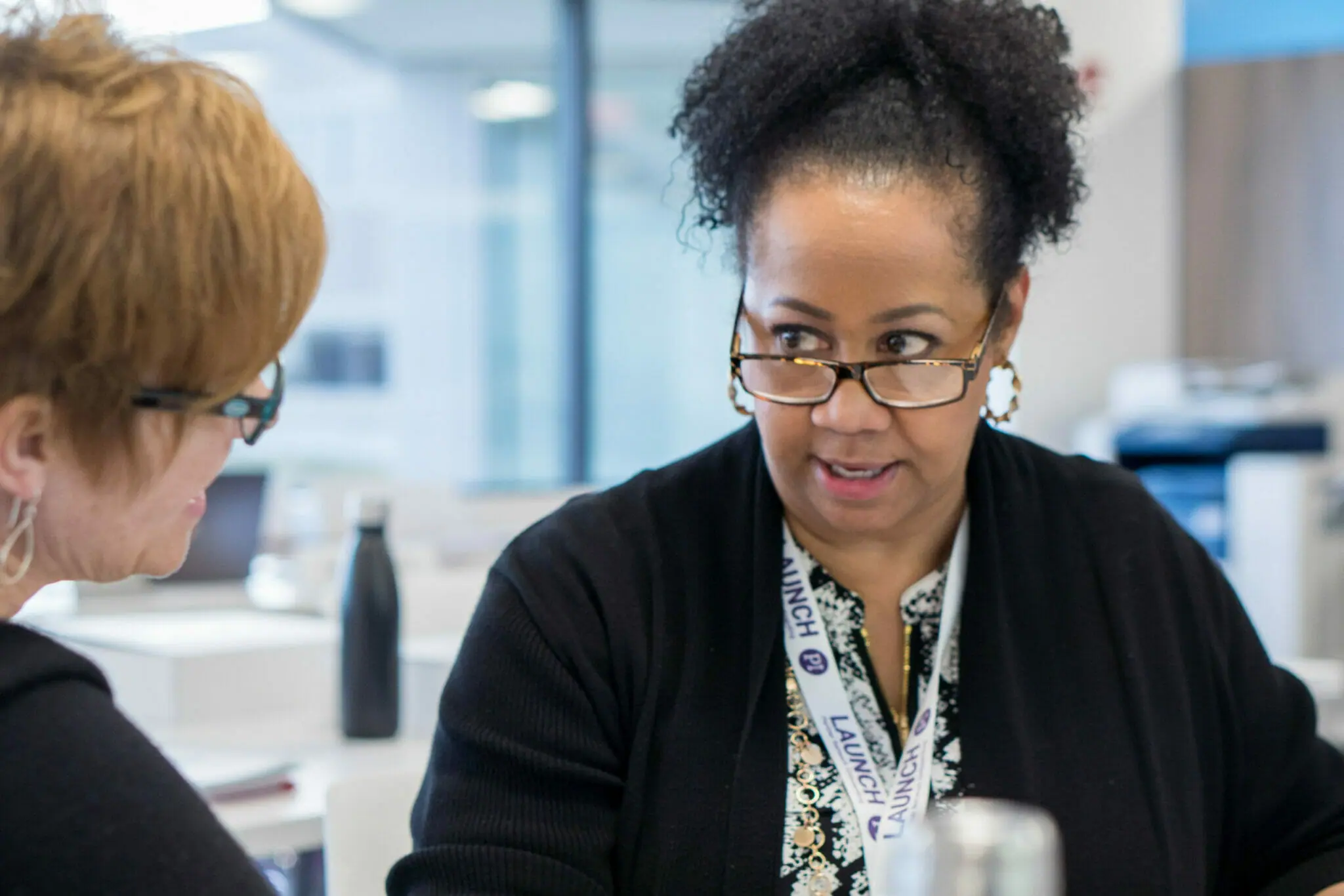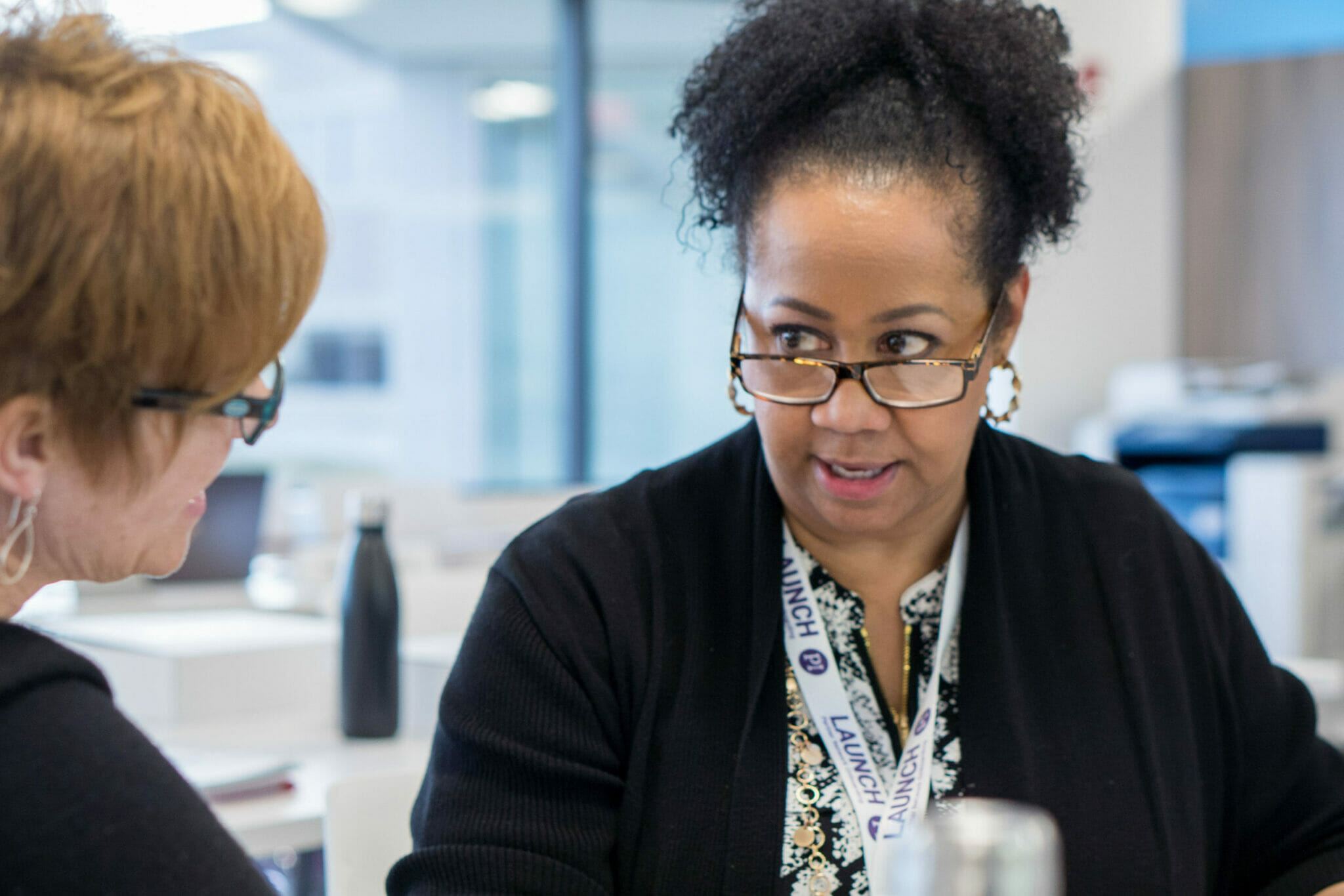 Do your research and narrow down the firms best aligned to your needs and goals.
When starting a career in management consulting, it's important to know the differences among the types of firms out there. There's something alluring about working for a major consulting organization, like McKinsey, Boston Consulting Group, any of the Big 4 firms, or a specialized one like A.T. Kearney. But there are lots of things to consider when transitioning into management consulting that go beyond name recognition. In fact, mid-sized or boutique firms might be the right place for you.
Make sure you're clear on the role itself.
When I was recruiting, one of the biggest hurdles for management consulting candidates was separating the demands of the role from the opportunity. Yes, management consulting is about problem-solving and can be exciting, but—depending on the firm—the nuances of the job will vary.
For instance, larger firms will have teams comprised of individuals with varying strengths. Some employees will do well with gathering and analyzing data. Others are effective communicators and work more closely with client leadership or focus on business development. Every person has a role—and that team dynamic is essential to its success.
With smaller firms, employees often have to wear multiple (if not all) hats in their roles. If you enjoy variety in your day to day and enjoy the hunt of securing new business while also having client face time, a boutique firm might be the right choice.
What's important to you?
Benefits, advancement opportunities, training programs, work-life balance—these are all important factors when it comes to choosing the work environment that's right for you. In the world of management consulting, firms have vastly different offerings. Be clear about what you want and need. If an employer doesn't meet your needs, you'll end up disengaged and disappointed. If you don't want to work more than 70 hours a week, that's OK! If you're open to travel 90% of the time, let them know!
Don't focus on what management consulting experience you lack. Focus on what expertise you
bring
.
One of the most frequent missteps candidates make when considering a career transition from industry work to management consulting is focusing on the experience they don't have.
A while back, I interviewed a mid-career professional who wanted to transition to management consulting after years working behind a desk for a leading financial services provider. She said something to the effect of, "I know I don't have any consulting experience, but—" before I stopped her. Don't give interviewers or hiring managers any opportunity to doubt your abilities. If you go into your career transition doubting yourself, it will make breaking into management consulting all the more difficult.
According to the 2019 Annual Consultant Report from The Predictive Index®, subject matter expertise was the area in which consultants felt they needed the least improvement. Be confident in your experience and focus on your transferable skills. For example, you may not have previously consulted a client on designing a new organizational structure, but you may have played a part in rolling out an internal communication plan around organizational changes. Highlight that experience and be confident in it.
Build the right resume.
Management consultant resumes look different from other resumes—and for good reason. You won't see a bare-bones list of responsibilities and education history on a management consultant's resume. Instead, you'll see impact in every bullet point.
For example, instead of "Managed vendor negotiations," a management consulting-aimed resume might read, "Managed vendor negotiations, resulting in a 14% savings in cost of services." Clients care about results, and consultants need to prove they're capable of achieving them.
If you're unsure as to whether your resume is up to snuff, reach out to a recruitment agency, like Robert Half, for help. They have a vested interest in your placement, so they'll work hard to help you put your best foot forward with potential employers.
Leverage your network to help get you in front of the right people.
Though demand for management consulting increases and the number of consultants in the workforce continues to climb, breaking into the industry can be tough without the right connections.
If you've hired consultants in the past, reach out to the engagement manager who worked with your organization and have an exploratory conversation about the industry. Don't be dismayed if your consultant isn't quick to connect you to a recruiter at their firm—their priority is to maintain good standing with their client, and poaching will put that relationship at risk. Instead, proactively ask for introductions to people in their network who may be able to help.
Never worked with a consultant before? Not a problem. Connect with alumni from your alma mater by joining a meet-up in your area or through a group on LinkedIn.
If you don't have what you need in your network, engage with the firm you want to join.
One of the benefits of working in an ever-connected world is employers often have social presences. Whether it's Twitter, Facebook, or LinkedIn, you can find ways to interact with employees at the firm you want to work for. Share content, comment on their posts, start a discussion on a careers page—there are so many opportunities to get noticed.
And, yes, recruiters notice engagement. When candidates reached out to me via LinkedIn to inquire about a role, I always took notice. The reason? They cared enough to do their research and took a risk. It takes courage to reach out to a recruiter. The more you advocate for yourself, the easier it is for recruiters to advocate for you to hiring managers. Cultivate those relationships. I wasn't able to hire everyone who reached out to me, but I did maintain relationships with a number of them. When the right roles opened up, you can be sure I reached out to let them know.
Yes, you can become a management consultant.
The road to becoming a management consultant comes with its challenges. But if you go into the process understanding the demands of the role, knowing what you want, and connecting with the right people, there are plenty of rewards to be had.
Join 10,000 companies solving the most complex people problems with PI.
Hire the right people, inspire their best work, design dream teams, and sustain engagement for the long haul.