Looking to build a team of top performers with diverse skill sets? One that runs smoothly—and even remotely—on its own without micromanagement?
You and everyone else.
For starters, an effective team is united in a common goal. Through team cohesion, these groups strengthen company culture and generates measurable results day in and day out. But it's not easy to assemble these qualities in just any group of people.
Let's discuss some of the finer points of team building.
Here's what we'll cover:
What makes an effective team?
Talent is key
The role of leadership in a strong team
Tips for building a high performing team
Building a successful remote team – how does it differ?
Join 10,000 companies solving the most complex people problems with PI.
Hire the right people, inspire their best work, design dream teams, and sustain engagement for the long haul.
What makes an effective team?
Define success for your individual teams, then empower them to work efficiently and cohesively toward those given metrics. For some organizations or departments, success means deals won. For others, it's units delivered.
An effective team is structured to facilitate collaboration, clear lines of communication, and business results. Again, this can vary by organization, but there tend to be certain "roles" that individual team members fulfill as part of a successful team approach, including:
The ultimate decision-maker: The person who has final authority to settle disputes, sign off on direction, or assign specific tasks.
The leader(s): The person or people with the tenure and first-hand experience to mentor other team members and take the lead on high-value projects.
The facilitator: The person who is the versatile jack-of-all-trades and can ensure projects are moving forward at all times.
The individual contributor: The person who is completing the core work at hand, and who may be more junior than the above roles.
Each member of the team should understand existing processes and workflows for working laterally with each other, and vertically with their respective managers. A good team codifies these ground rules and iterates on them over time to ensure operations remain effective.
Talent is key
As you can imagine, not everyone fits neatly into a prescribed role, and some may even chafe at the idea of internal hierarchies within a small team. Especially when building a new team from scratch or migrating to a remote format, the crux of making any of this possible is talent.
Of course, talent means being a high-impact contributor with a track record of success. But in the context of a team, individual talent must gel with the characteristics of other staff, creating a unique, collective form of group talent. The willingness to "buy in" is also a component of what makes a successful team.
Big picture, an executive might only care about hitting targets, regardless of how teams operate. But the easiest way to hit team-based targets is to build great teams. Teamwork is a talent–one that must be identified, constructed, and nurtured throughout all levels of the business.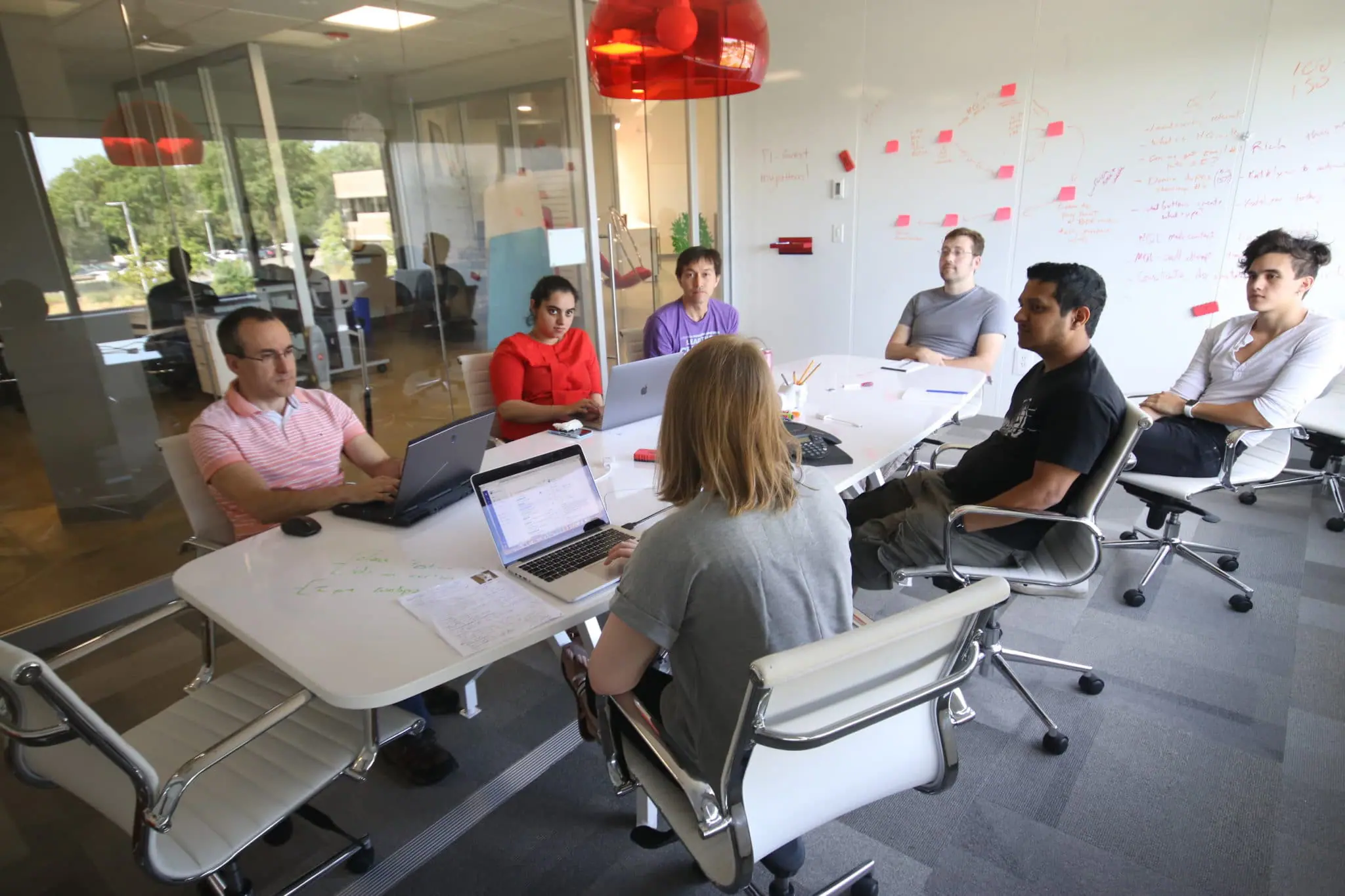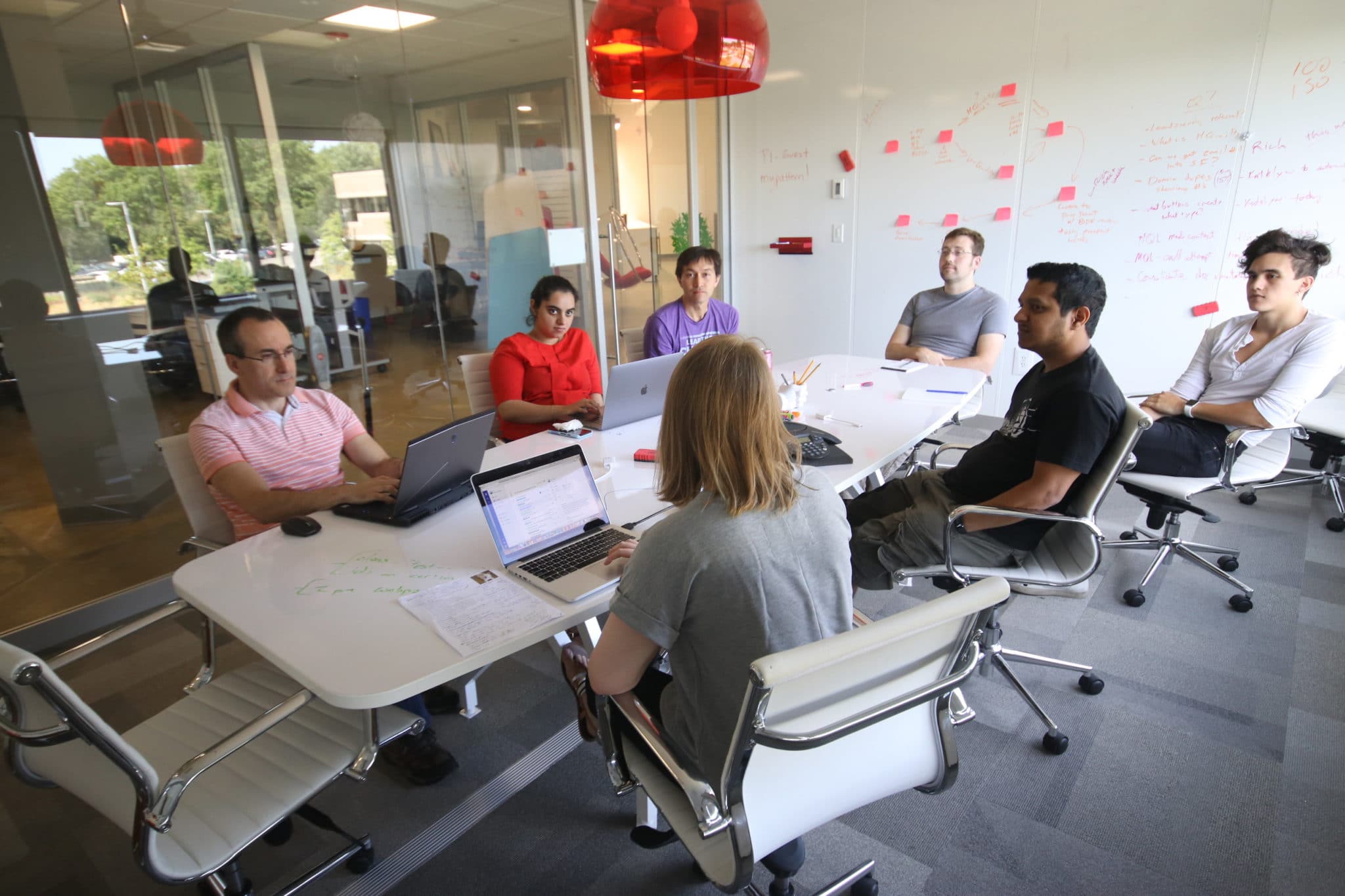 The role of leadership in a strong team
Leadership style sets the tone for group dynamics.
As mentioned above, team leaders are vital to the function and growth of the larger team. They can help onboard new staff, improve team performance, and instill the institutional knowledge required to complete day-to-day tasks at a high level.
Some of the hard leadership skills required are:
Enforcing company protocols and workflows
Setting quality standards and communicating measurable goals
Leading by example as shown by high performance and measurable success
Hiring and training staff in accordance with the above goals and metrics
Problem-solving on a tactical level
Meanwhile, there are a number of soft leadership skills that might be even more impactful, such as:
Mentoring and motivating junior staff
Fostering teamwide collaboration and open communication for all
Displaying empathy
Acknowledging the pressures of the job
As Gallup found, 70% of any variation in a team's engagement comes down to who the manager is and how they manage. So if you want to drive engagement—which ultimately drives performance—starting with a strong set of managers and leaders is paramount. After all, poor manager fit is one of the four driving forces of employee disengagement.
Tips for building a high performing team
Teams should be designed in a way that spurs productivity and employee satisfaction simultaneously. To accomplish this, consider the following tips:
Set clear, achievable goals and make them very transparent.
Recruit for talent and cultural impact, not just talent or experience alone.
Create standardized departmental policy documents and standard operating procedures (SOPs).
Depending on the size and makeup of the team, designate certain team members as leads.
Be willing to accept and integrate new ideas into workflows, systems, or responsibilities.
Establish non-negotiable benchmarks for broader processes, while allowing for flexibility around day-to-day, hour-by-hour tasks.
Recognize and reward employees in non-monetary forms. Publicly announcing wins and hard work to the larger business is critical as well.
Allow for cross-training, professional development and upskilling opportunities (including during working hours).
Take breaks and celebrate events outside of work hours. A culture of success paired with a culture of fun is often a great combo.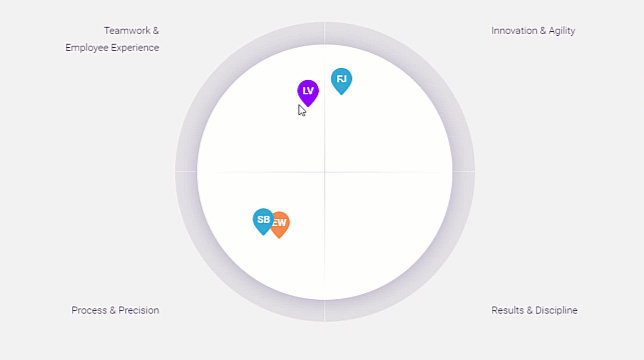 Building a successful remote team – how does it differ?
As a sizable contingent of the corporate world shifted to virtual operations in 2020, many opted to remain fully or partially remote in the long term. While this transition can save money and please employees seeking a bit more flexibility in their workday, it's not a simple model at scale.
According to Pew Research, of workers who believed their jobs could be done from home, 20% were already working remotely before the COVID-19 pandemic, 71% started to work from home during the pandemic and 54% intended to remain virtual after the "outbreak ends."
Clearly the appetite for remote teamwork exists, but the process for building a great team that successfully operates in a virtual environment may not exist at all organizations.
A remote team needs the following:
A technology stack that can facilitate real-time communication and collaboration.
Amended or clarified policies around work-from-home ground rules.
Defined benchmarks for productivity.
Management structures that can remain agile to new working conditions, new technology, and new workflows.
A dynamic team culture that still takes the time to interact face-to-face and engage in extracurricular events when possible.
Employees who are onboarded with the express purpose and proven aptitude for performing at a high level autonomously and virtually.
These hallmarks generally carry over to teams in offices as well. Though, as organizations may have experienced so far, the margin for error is different in a remote environment.
It can be easier for dissatisfied employees to "fall through the cracks," and never engage their managers as they would if they were in person. Team culture can quickly fall by the wayside without an effective leader continuously motivating and paying close attention to staff—arguably more than they would in person. Ineffective team members may only become worse employees when left to their own devices at home.
Remote teamwork can falter if there isn't an apparatus for ensuring it succeeds. Successful team building is made possible by organizations that choose to invest in it—no matter where operations are conducted.