A general manager is like the director of operations for your hotel. They're essentially running the business. They manage the staff, ensure a positive guest experience, and are an ambassador for the brand and your hotel. A good GM can make your hotel—and a bad one can break it. With the right hire for this role underpinning your success, how do you make sure you hire the best general manager possible?
Don't listen to your gut. While trusting your gut may have served you in the past, it's not a hiring tool you should be relying on. Here's why:
Your gut isn't a good predictor of job success. Education and GPA aren't great indicators of future job performance—and gut feels even less so. Keep in mind that good managers need to be outgoing and friendly, warm and welcoming. You might feel completely at ease in a conversation with a candidate, but can they manage and motivate their teams to success? Are they equipped to handle the day-to-day operations of running a hotel? We can't predict these things by gut feel alone.
A bad hire is also costly. A report from the Work Institute stated employers paid roughly $469 billion in controllable turnover costs in 2019. In addition to the cost to find, hire, and train a new general manager, your hotel will suffer significant lost opportunity cost in the interim period. It's clear that making the right hiring decisions is crucial when filling this important role.
So how can you hire general managers who are likely to be high-performing? Here are four ways to start: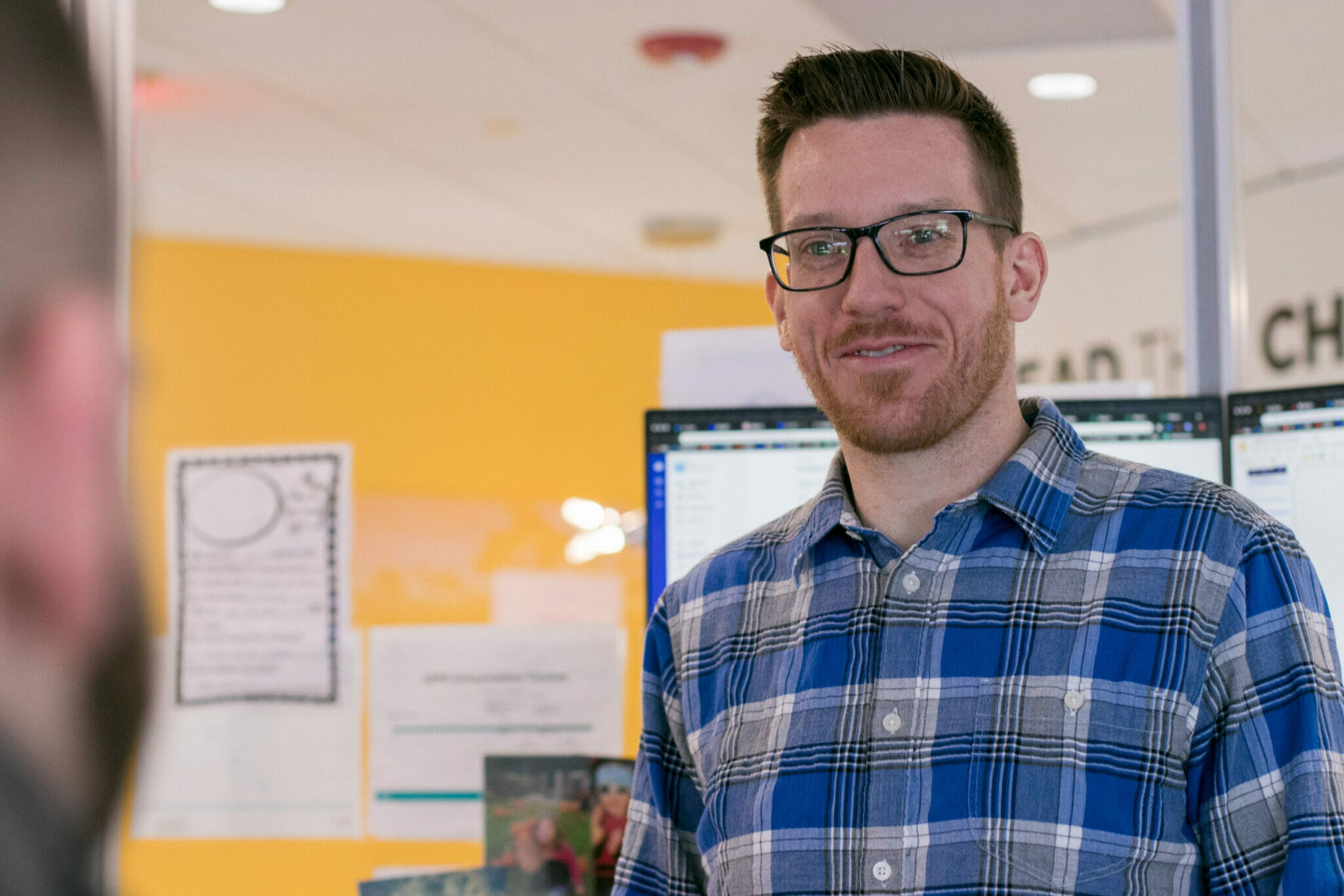 1. Define the skills the general manager role requires.
From managing a team of people to staying on top of the hotel's bottom line, general managers usually wear many hats, requiring a diverse array of skills. They must be good with people and quick at problem-solving, possess strong leadership skills, and have the ability to multitask efficiently and balance budgets.
You'll also want to hire a general manager with skills your organization uniquely needs, such as familiarity with a specific software your company uses.
2. Identify the critical behavioral traits you need.
Hiring for the right fit is a component of talent optimization. When looking for the ideal candidate, it's important to look beyond the resume and include the key behavioral traits required to perform the job well.
General managers are commonly:
Personable

Organized

Influential

Adaptable

Honest

Proactive
At The Predictive Index®, we recommend that hiring managers create a Job Target through a quick assessment survey. Job Targets isolate the behavioral drives and cognitive ability a candidate needs to succeed in a job.
3. Use science to create smarter hiring practices.
Now that you've got the required skills and behavioral traits needed for success in the role, how do you streamline the hiring process to find the right fit?
When you make science a part of your recruiting process, it's easier to identify candidates who are likely to be a great fit for the job.
Our PI Behavioral Assessment™ identifies candidates' innate behavioral drives. After someone takes the assessment, we assign them one of 17 Reference Profiles. These show us what drives the person's workplace behaviors and help ensure job fit.
Our PI Cognitive Assessment™ measures a person's ability to learn new things. If someone's cognitive score doesn't fall within the range you set in your Job Target, they'll likely struggle to succeed.
4. Address and removing hiring biases.
While hiring managers do their best to be impartial, there's always the potential for unconscious bias to creep into our hiring decisions. Without an awareness of this, we may make the same type of hires over and over again.
The best way to reduce subjective bias is to incorporate objective science into your hiring process through the use of tools such as behavioral or cognitive assessments.
3 most common Reference Profiles for general managers
Nearly 3,000 people have set a Job Target for the general manager role in our software. These are the three most common Reference Profiles they land on.
1. Captain
Naturally suited for a role as a GM, Captains are natural problem solvers who enjoy change and being in charge of the big picture. While they're categorized as a social profile, Captains are more metric-driven than the other social profiles. Because of this, their leadership style is people-oriented while still being driven toward process and structure.
They love innovating and are great under pressure, making them the perfect fit for a position that requires rolling with the punches.
2. Maverick
We usually think of Mavericks as innovative, out-of-the-box thinkers who are undaunted by failure. They freely delegate to others, are quick to act, and respond well to challenges and pressure. These qualities play heavily into the role of a general manager, as they're inundated with problems and requests from different departments, team members, and guests.
3. Persuader
Persuaders love to work with and develop other people. Their leadership style is motivational, leveraging their relationships to delegate tasks and authority. With a need for independence and variety, Persuaders were born for roles where they can take charge and create change.
Join 10,000 companies solving the most complex people problems with PI.
Hire the right people, inspire their best work, design dream teams, and sustain engagement for the long haul.
How to attract top-performing general managers
Here are a few tips for attracting Captains, Mavericks, and Persuaders to your open position:
Use the right channels.
All three of these Reference Profiles are social in nature. Rather than simply posting your job online, hit the pavement. These candidates are much more likely to be networking and leveraging their connections to get a job than spending time at home scanning online listings.
Craft the right job listings.
When you're crafting a job posting, it's important to write your listing in a way that speaks to the kind of candidate you're recruiting. General managers are busy people, and they move quickly. They're not likely to read a lengthy job description. They want to cut straight to the point.
Being social profiles, these candidates also care about who they're working with, so make sure to incorporate information about your team and culture in the job posting.
Here are some bullet points you can copy and paste into your general manager job listing:
Key responsibilities:
Oversee daily operations, including logistics and management of department heads.

Create and implement a strategy to increase profitability.

Handle complaints and escalated customer service issues.

Ensure a positive guest experience.

Prepare, present, and implement operating budget, sales and marketing plan, and capital budget.

Closely monitor financial reports and make changes to achieve revenue goals.

Act as the final decision maker in hiring key staff.
Desired skills and experience:
Minimum of three years of hotel operations experience

Excellent communication skills

Highly organized

Able to effectively work with very little or no supervision

Above average mathematical, computer, and accounting skills

Management experience a plus
Make the right job pitch.
Your interview isn't just about ensuring your candidate is a good fit for your organizational needs; it's also an opportunity to sell the vision of working with your company. Captains, Mavericks, and Persuaders like to win, so positioning your organization as a place they want to work will help you to land the right hire.
When selling the role, take special care to focus on the independence and flexibility of the position. These are key needs these candidates are looking for in a job. All three like to move quickly, too, so emphasize the opportunity they'll have to work cross-functionally to meet deadlines.
Offer them a challenge.
In addition to their social nature, Captains, Mavericks, and Persuaders share an additional personality trait: They love a good challenge. Naturally inclined toward problem solving, they embrace any opportunity to use their strengths to complete a challenge. Give them clear revenue goals to hit or objectives they can measure, then set them off running!
Hiring isn't something you want to leave to guesswork.
Try our free Job Benchmarking Calculator to discover the most common Reference Profiles for any position in your company.