Fulfilling the point-person role to see projects through to fruition, project managers must be up for the challenge of spearheading necessary tasks and taking the fall if something goes wrong. A good project manager can be the difference between meeting deadlines, budget and, scope requirements and failing to meet expectations. With so much at stake, you need to know how to hire a project manager who will be a high performer.
According to the Project Management Institute, project managers are in high demand; because of talent shortages, companies may have a hard time finding top talent. When you need to fill a seat but the pickings are slim, it can be tempting to pick a candidate who you feel "pretty good" about. But rushing to fill an open role is a terrible idea. So is relying on instinct to pick a candidate. Here's why:
Your gut isn't trustworthy:

Leaving an interview with a "good feeling" isn't the end-all-be-all predictor of strong performance in the project manager role. While a strong personality that can charm you may also win over clients or stakeholders initially, that positive impression will wear off quickly if the candidate can't build deeper working relationships, create savvy plans, or effectively oversee deliverables.

Turnover is expensive:

A bad hire can be quick to leave the role, which not only causes

turnover costs

for the company but also rocks the boat when it comes to team-based projects with lots of deadlines to meet. Project managers are key to a company's bottom line. In fact,

9.9 percent of every dollar

is wasted due to poor project performance. Losing a manager midway through a project requires quick thinking and lots of temporary fixes to avoid major mishaps.
You need someone to lead crucial projects, and you can't afford to choose the wrong candidate. So how do you hire project managers to plan, procure, and execute successful projects from beginning to end?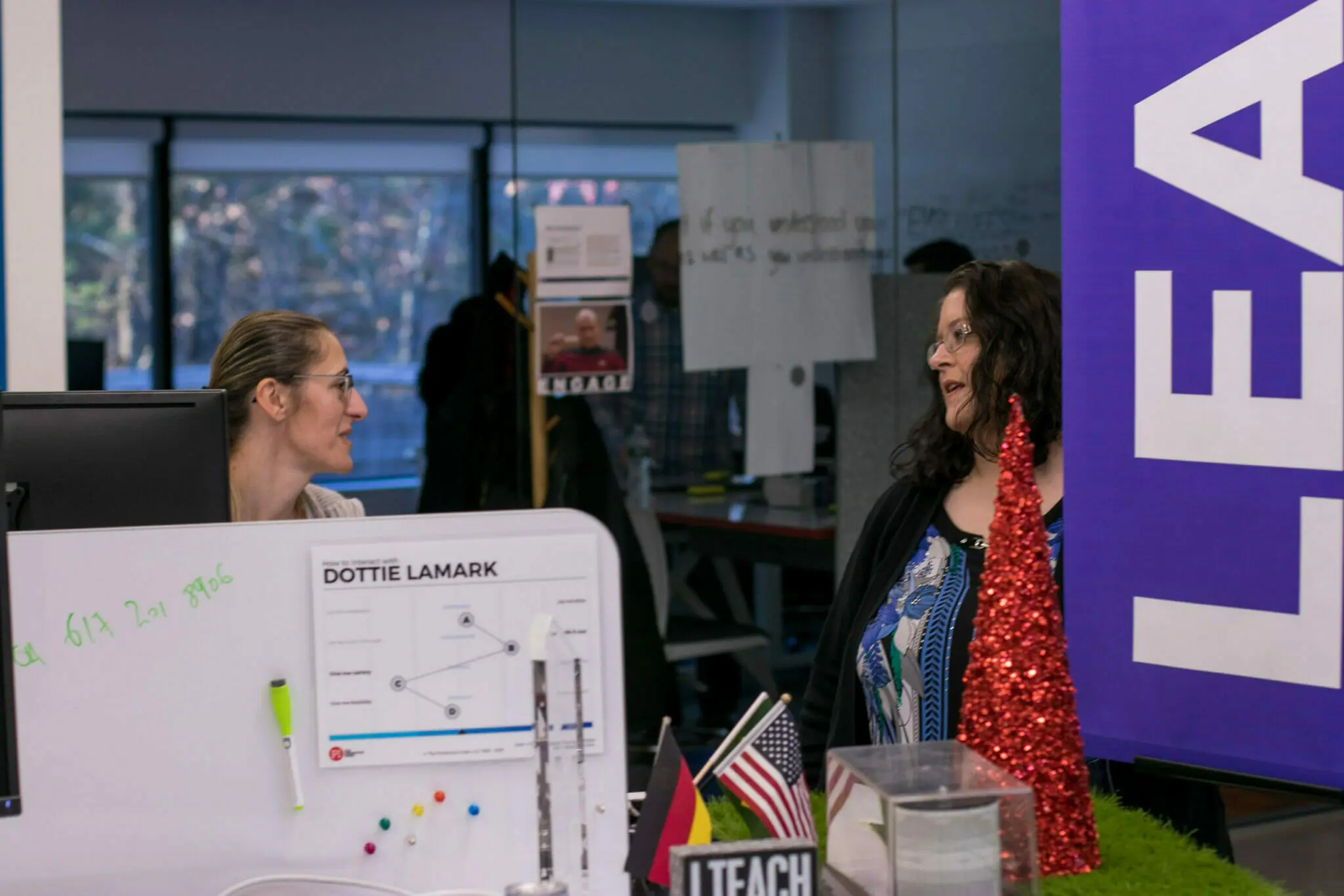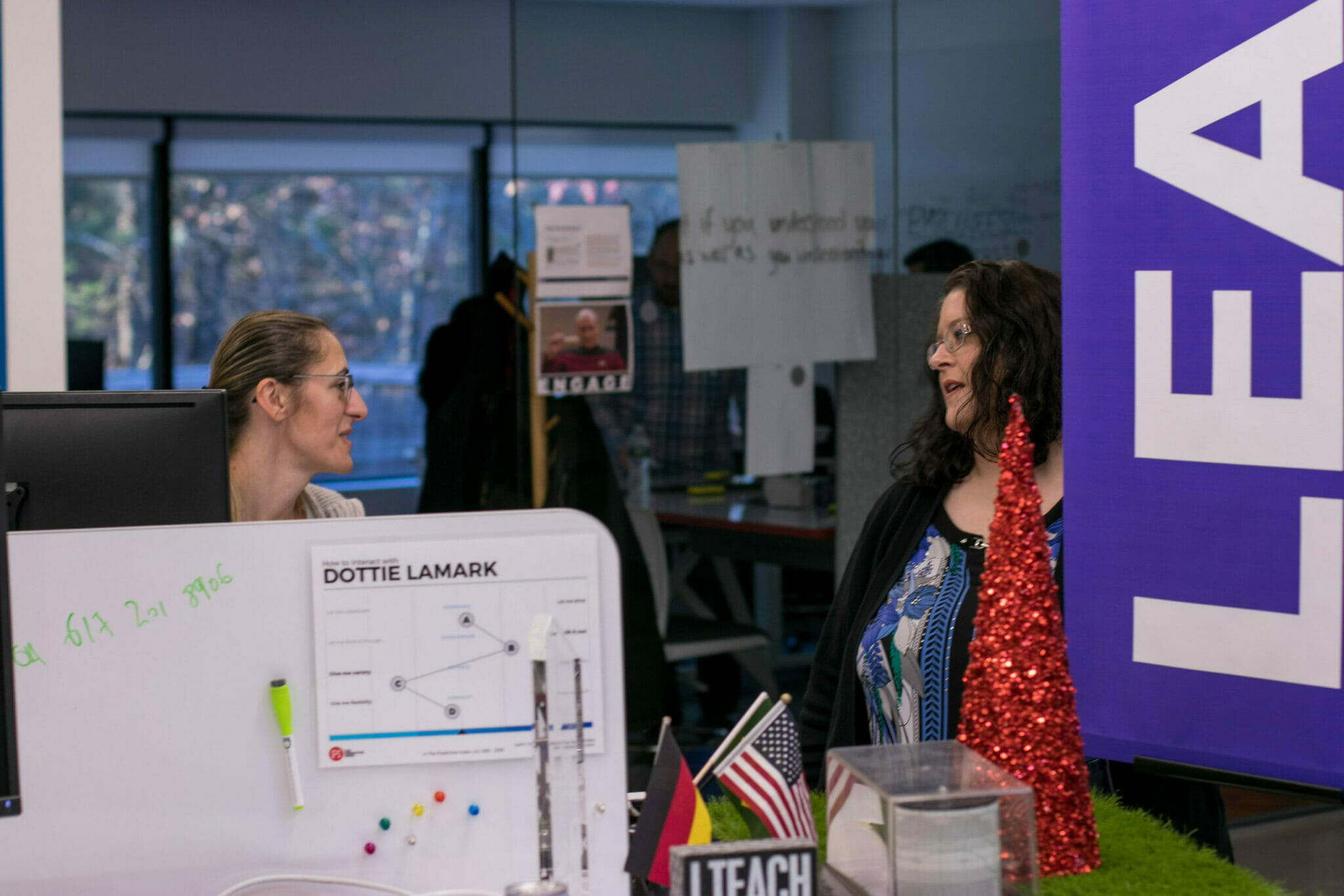 How do you hire a project manager who will drive your company forward?
Here are four places to start:
1. Define the skills the project manager role requires.
Responsible for taking the lead on crucial projects, these managers must have a certain set of shining skills. For starters, they should be on top of frequent and effective communication—both externally and internally. With clients, that means establishing several touchpoints and building rapport for strong and trustworthy relationships. Internally, project managers should be able to effectively translate the client's needs to the team members responsible for creating the deliverables.
Additionally, project managers should be able to:
Listen carefully

Plan large scopes of work as well as schedule daily tasks

Prioritize the tasks at hand

Practice creative problem solving

Identify and manage project risk

Provide helpful feedback to clients and production teams

Lead teams to success
You'll also want to hire a project manager with the ability to meet your company's specific needs. Do you need someone who has a particular subject matter expertise? Are you looking for project managers with backgrounds in the production worlds they'll be overseeing? Do you need proof of how they'll carefully plan and document the process as opposed to winging it? Do you want your project managers to have expertise in working with specific software? Look for candidates who are the right fit from day one and the desired results will appear much sooner.
2. Identify the critical behavioral traits they should display.
They may check all the boxes on paper, but if they don't mesh with the rest of the team or earn respect from clients it could create major problems. While skills and experience are certainly important elements to consider when hiring new project managers, behavior and attitude can be far more important when it comes to finding the best possible fit.
In terms of behavioral traits, most teams look for candidates who are:
Organized

Proactive

Adaptable

Positive

Honest

Influential
At Predictive Index, we recommend that companies create a Job Target for open positions. You can build a Job Target by taking a quick assessment survey. The results will isolate the precise behavioral traits and cognitive ability an employee needs to succeed in a particular role. Job Targets are useful guides you can use to narrow down the candidates who check more than just the skills and experiences boxes.
Join 10,000 companies solving the most complex people problems with PI.
Hire the right people, inspire their best work, design dream teams, and sustain engagement for the long haul.
3. Use science and smart hiring practices.
Smart hiring digs deeper to understand the whole person and how well they're equipped to help carry out your business strategy—even if that means it'll take a while to find that "right" candidate.
Planning, reviewing, and improving projects requires a manager who can track performance and understand how to adapt the scope of work to facilitate better results. Similarly, hiring managers can lean on technology to predict how well candidates fit the position. Once you know what you're looking for in the ideal project manager, the right hiring tools can help you screen candidates for the best fit.
Ask candidates to complete behavioral and cognitive assessments as part of the initial application process. Our scientifically-validated PI Behavioral Assessment™ identifies individuals' innate behavioral drives. For example, if a candidate prefers lots of flexibility and dislikes structure, you wouldn't want to place them in a role where they'll be working heads down and dealing in the details. While they could "fake it" for a while, eventually they'd be unhappy. Poor job fit is one reason why good employees quit so getting this right is super important.
After candidates take the assessments, we assign them to one of 17 major Reference Profiles. These show us where employees strengths are and help ensure job fit.
Our PI Cognitive Assessment™ then measures the candidate's ability to learn. The idea is to hire someone whose cognitive score falls into the range you set in your Job Target. Hiring someone with a lower cognitive score increases the chances that they'll struggle to succeed in the role and end up miserable enough to leave the position.
With science on your side, your hiring process will become a simpler one with fewer resumes to review and higher quality candidates to choose from.
4. Address (and do away with) hiring biases.
Despite how hard hiring managers try to be open-minded, research shows that unconscious bias is still likely to creep in and affect how they judge candidates. The good news is that you can limit this subjective bias by introducing the objectivity of science into your decision-making. Using data allows you to assess candidates on better predictors of on-the-job success, such as behavioral traits and cognitive ability. That way, candidates move to the next stage in the interview process because they're a good fit for the role, rather than because of their age, gender, or alma mater.
3 most common Reference Profiles for project managers
After more than 60 years of being in business, we've collected a lot of data points. Close to 5,000 hiring managers set a Job Target for the project manager role in our software by identifying the traits they believe a project manager must possess. Here are the three Reference Profiles that consistently find their way to the frontrunner positions.
1. Captain
Captains are innovative problem solvers. They naturally fall into leadership roles because they have such a strong desire to control the big picture and facilitate team success. Project management roles provide Captains with challenges well-suited for their innate abilities to communicate articulately, thrive off social energies, and navigate change with a cool-under-pressure attitude. They love the camaraderie of friendly office competition, so don't be surprised if they energize the entire project management team to exceed their quotas.
2. Strategist
Strategists always have results in mind. They need time to develop their expertise—but once they do, there's no stopping them from getting everyone organized, taking calculated risks, and driving change. These results-oriented professionals can think big picture and anticipate problems, yet are still flexible enough to proactively respond to problems and pressures they didn't foresee. Strategists pick up on all the details, and they won't rest until things are done right, which is exactly what clients want to see in a project manager.
3. Controller
Controllers are matter-of-fact and largely detail-oriented. They stray on the conservative side, finding the most success when they can play things by-the-book. That means they're proactive in doing what needs to be done—there's no procrastinating for these straightforward professionals. You can rely on Controllers to make tough decisions and deliver high-quality work, especially when they have a clear understanding of the desired results and plans to achieve them.
How to attract top-performing project managers
Here are a few tips for catching the attention of Captains, Strategists, and Controllers:
Make the right job pitch.
Attracting candidates to project management positions can be tricky for hiring managers because the role is often so unique to the organization. You'll want to make sure you're reaching your desired audience through all the right channels—and sending the right message once you're there.
Captains fall under the Social group of Reference Profiles, which means you'll often find these chatty candidates at in-person networking events or through colleague referrals. Strategists and Controllers, on the other hand, are in the Analytical group, so they may be more likely to scan online listings for the perfect job description.
All three Reference Profiles will care about your mission and company culture. Make sure you know how to create an organizational culture that's award-winning.
Craft a tailored job listing.
Your job listing is often the first opportunity to attract candidates and sell them on the role (especially Strategists and Controllers), so tailor your copy to better your chances of reaching the top Reference Profiles.
Captains and Strategists will want to get a sense of the big-picture goals as well as individual objectives, while Controllers are looking for a straightforward description of the structure of the role. Keep in mind that all three Reference Profiles are results-driven with eyes for detail, so make sure your job listing leaves them with a solid understanding of the challenges and responsibilities inherent to the project manager role at your company.
Here are some bullet points you can copy and paste into your project manager job listing:
Key responsibilities:
Coordinate with clients to define project scope and requirements

Create and follow project execution plan

Work with production teams to assign and oversee tasks and deliverables

Ensure timeliness of project delivery

Verify that each deliverable meets the client ask, scope, and budget

Track project performance, specifically in accordance with short- and long-term goals

Record and maintain comprehensive project progress documentation

Manage relationships with clients and stakeholders

Lead frequent check-ins with clients and necessary internal team meetings
Desired skills and experience:
Bachelor's degree preferred

2+ years of relevant work experience

Excellent verbal and written communication skills

Advanced time management and organizational skills

Comfortable with multi-tasking and adapting to change

Ability to effectively manage budgets and delegate tasks

Working knowledge of project management methodology, tools, and techniques

Relevant SME for project scopes

Strong attention to detail
Be clear from the beginning.
Project manager roles too often fall to the wayside, filled by candidates with the potential to be incredibly useful team members but whose responsibilities are unclear to everyone involved. That uncertainty won't sit well with the results-driven Captains, Strategists, and Controllers—they all love a good challenge, even if they go about handling them differently. Be sure to clearly define the role, and highlight the goals they should achieve by the end of their first, second, third, and fourth quarters. All that's left to do from there is watch them rise to the challenge and bring extraordinary purpose to their project manager role.
Hiring isn't something you can guess on. Make smart decisions backed by data.
Test your hiring knowledge with this mini quiz: