Setting the right goals can improve employee engagement and help connect your team's work to the company's mission.
However, unrealistic or irrelevant goals that fail to align with individual talents can demoralize your team. Ultimately, poorly set goals can do more harm than good.
Learn how to set goals that challenge and inspire your team. With the right goals, you can bring people together to work towards a solution, contribute to company benchmarks, and strengthen team cohesion.
Here's what we'll cover:
What are examples of team goals?
How do you lead a team to achieve its goals?
How do you manage your team towards its goals?
How do you support and motivate a team?
What makes a good team?
How do you build a strong, cohesive team?
Ready to dive in? Let's go.
What are examples of team goals?
Team goals are the milestones that a team commits to achieve by working together. Not only do team goals contribute to the overall objectives of your company, but they give each team member a chance to showcase unique strengths and talents.
When it comes to setting team goals, it's vital that you invest time and energy into the goal-setting process.
Using the SMART goals method, you can develop team goals that are:
Specific: Includes precise details of who, what, when, where, and why.
Measurable: Identifies metrics of success.
Achievable: Is attainable in terms of time and means.
Relevant: The team goal aligns with the overall company objectives.
Timely: Has a realistic target completion date that is motivating without being overwhelming.
When implemented properly, the SMART goal framework enables managers and their teams to carefully track their progress as they work to achieve both short and long-term goals.
Examples of team SMART goals include:
Reduce negative customer sentiment by 30% through the end of the year.
Increase annual retention rate from 65% to 75% by 2022.
Increase the percentage of workers who expressed the belief that they have a positive work environment from 70% in 2020 to 80% in 2021.
Reduce churn rate by 10% over the course of the year.
Join 10,000 companies solving the most complex people problems with PI.
Hire the right people, inspire their best work, design dream teams, and sustain engagement for the long haul.
How do you lead a team to achieve its goals?
In the initial goal-setting phase, many managers forget about one essential component that can make or break their team's success: team buy-in.
You can spend hours developing a world-class goal framework, or implementing new tols, but unless every team member is on board, your progress will be slow and frustrating.
You can garner team buy-in by presenting the goal framework to your team, explaining the action plan, and then opening the floor to feedback and questions.
When everyone understands the importance of the team objectives and their role, you'll find that people are more likely to be invested in the work.
How do you manage your team towards its goals?
Even if your team shares a common goal, each member should have their own individual goals and milestones. Team members may be working on different timelines as well.
The best way to manage your team towards its goals is to take a collaborative approach as their manager. You can do this by:
Scheduling regular check-ins with team members and team leaders to discuss their individual milestones and how they relate to overall team progress.
Demonstrating that you're willing to listen to feedback from your team members. Remember, the mile markers for your goals may need to be adjusted.
Delivering constructive feedback in a timely manner on work that needs improvement.
Providing tailored advice to individuals based on their responsibilities.
Discussing goal progression in quarterly and annual performance reviews.
Visual graphics can also be tremendously helpful when it comes to tracking your team's work and motivating people. Think about the behavioral drives of your team members, and consider who might better absorb materials that are presented visually.
Share a real-time dashboard of your team's progression. This can serve as a constant reminder of the overall goal you're working towards as everyone completes their day-to-day work.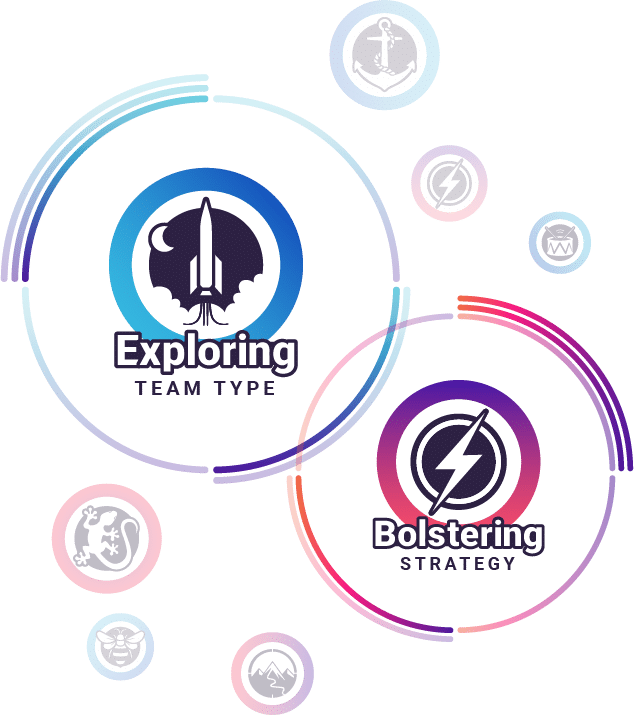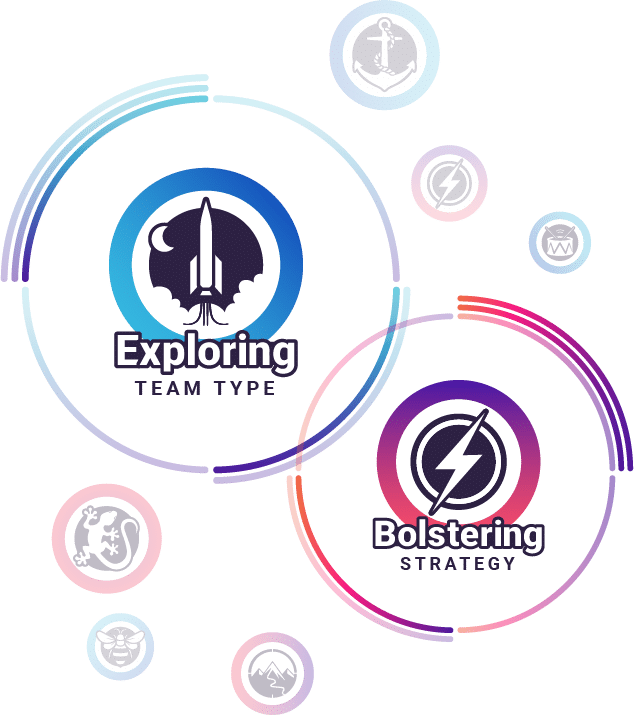 How do you support and motivate a team?
Supporting and motivating a team can seem daunting. However, positive reinforcement and an encouraging attitude will go a long way in keeping your team's spirits up.
Tie goals to incentives.
As your team members work towards their goals, you can motivate them by tying performance to incentives.
Incentives can be a handy tool to promote productive and efficient work. However, incentives should be appropriate to the work, and celebrated as part of a culture of collaboration. While a little friendly competition can motivate individuals to work harder, team leaders need to ensure that the incentives are not overshadowing the overall goal.
It's easy to celebrate the team's successes—and you should celebrate them! However, it's equally important to provide support through the tough times as well.
Turn mistakes into teachable moments.
At times, your team may falter in its progress. As a manager, it's vital to remember that progression is not always linear; instead, it will likely hit peaks and valleys. It's not uncommon for people to face roadblocks and make mistakes as they work towards team goals.
Mistakes don't have to lead to frustration. Rather, every mistake can become a teachable moment. Whether you need to revisit the goal because you discovered that it was unrealistic or found that individuals did not have the capacity or resources to meet the goals, remember that it's okay to fail.
Even if your team fails to meet its goal, there are still personal development lessons that you and your team can take away from the experience. You can reflect using questions such as:
What can we do differently next time to succeed?
How could these mistakes have been prevented?
How can our team work together to ensure we stay on track?
How can we refine our strategy to meet our goals?
What makes a good team?
The foundation of a successful business is a strong team that can collaborate efficiently and effectively—and ideally, have fun at the same time.
If your team fails to work well together, you'll see many difficulties arise, such as missed deadlines, interpersonal conflict, and disorganization.
A good team possesses some of, if not all the following qualities:
Strong leadership: They take their cues from the top. Meaning, members will look to their leader to set the team's tone, pace, and culture. A good leader is responsible for encouraging the team and keeping members on track to meet their goals. 
Investment in shared goals: Members that understand their goals, are excited by their role in the work, and have bought into their mission will have a clearer sense of direction. Ideally, team members' personal goals will align with their responsibilities.
Clear communication: Team members feel free to communicate openly and honestly, and are unafraid to share new ideas. Clear communication is key to working together to achieve shared goals. Teams should also have time and space to provide constructive feedback.
Organization: Without a clear plan of action, work can quickly become confusing and overwhelming. While each member has a responsibility to manage their own workload and track their progress, a collective sense of organization will ensure deadlines are met and that everyone is on the same page.
Accountability: Not only do individual team members need to hold themselves accountable for their work, but they have an obligation to hold others accountable as well. Managers can foster a culture of accountability by sharing updates on goals and ensuring everyone is held to the same standards.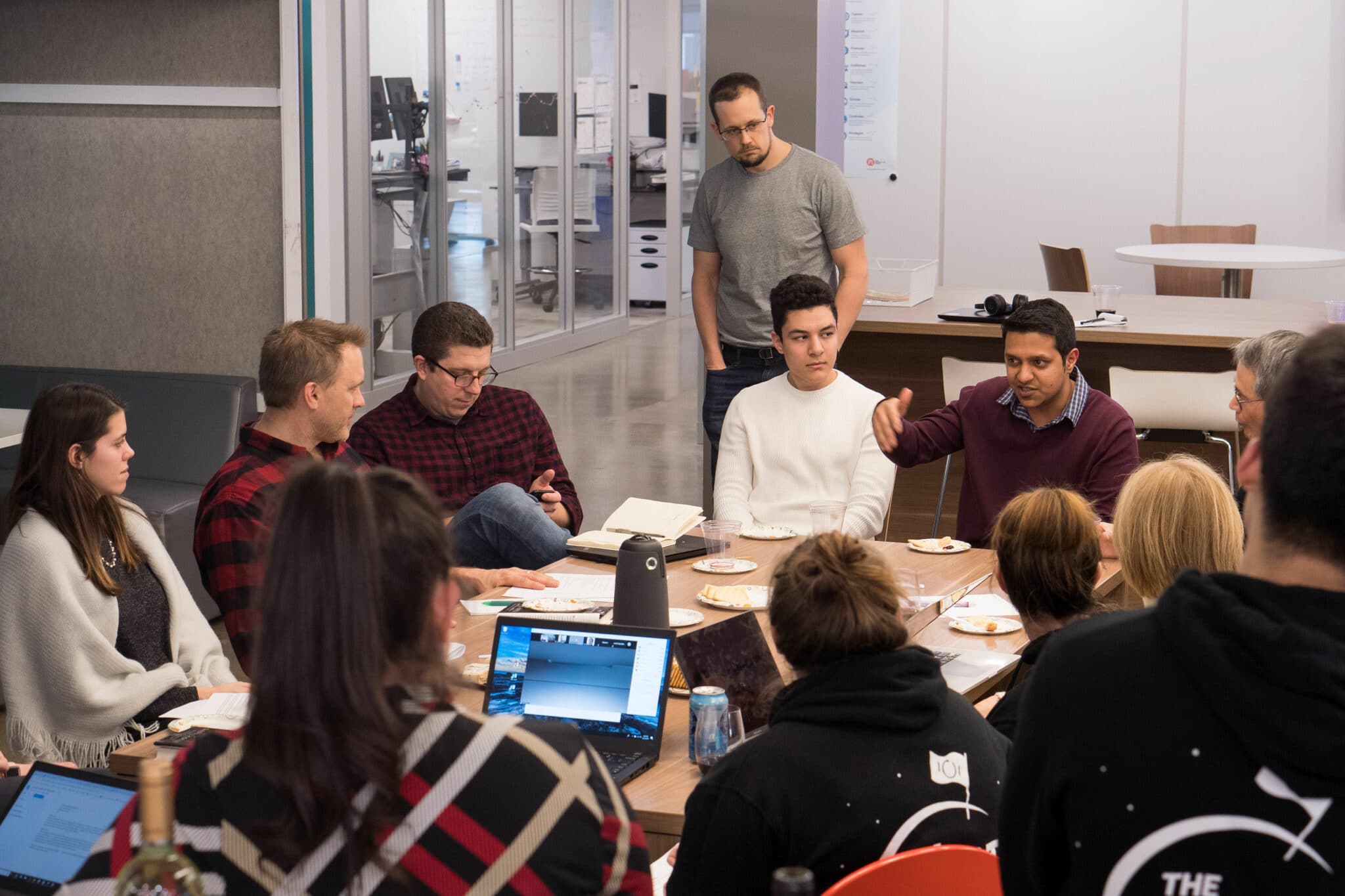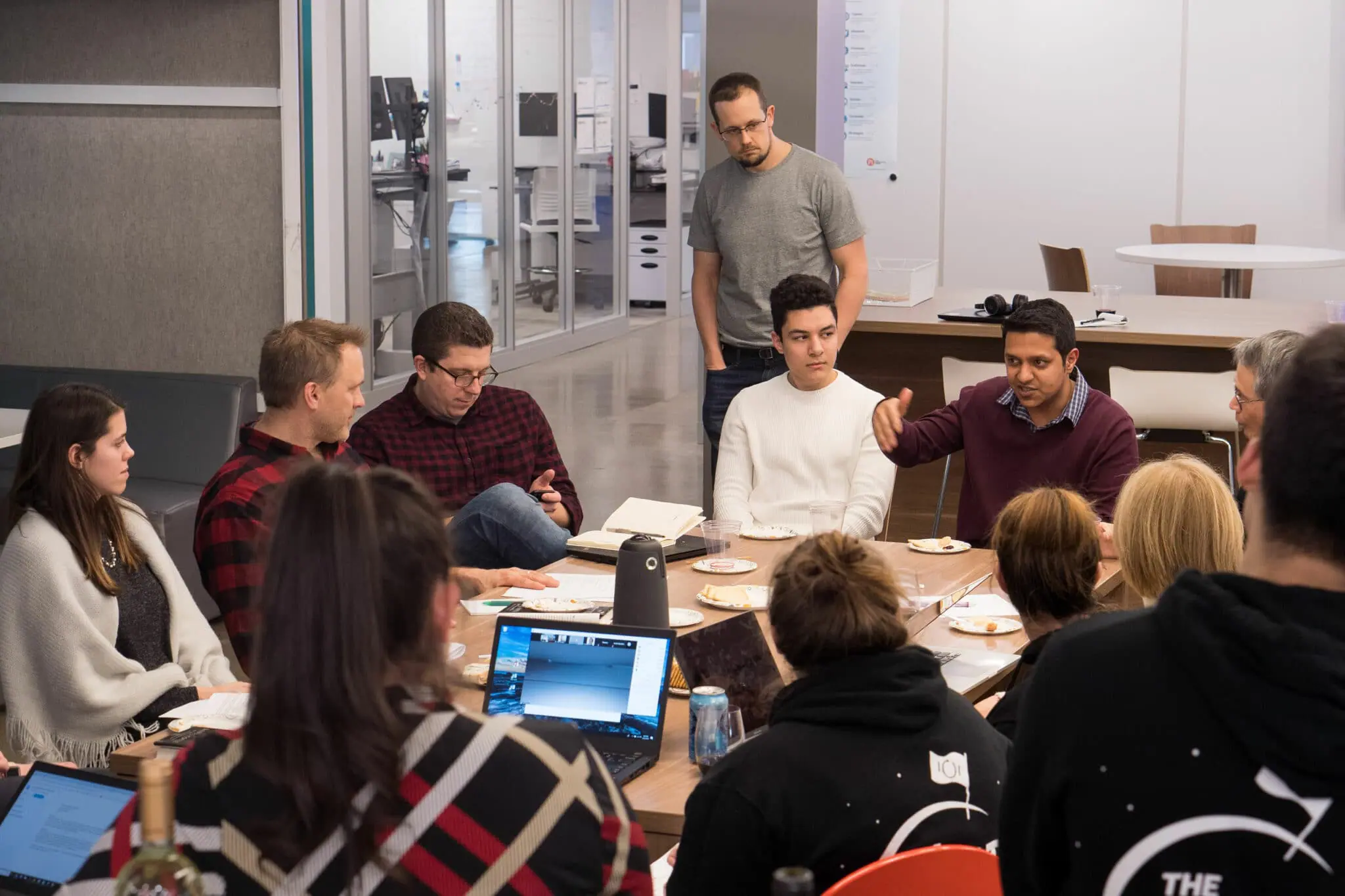 How do you build a strong cohesive team?
When it comes time to set team goals and work together to achieve them, cohesion makes all the difference.
While it can be challenging at times to bring people together, a shared goal can be a powerful unifier for your team.
Build a cohesive team by doing the following:
Seek diverse backgrounds: Diverse teams bring together a unique combination of skill sets and lived experiences. Capitalize on these experiences to achieve your team's goals.
Build expectations together: Establish a foundation of trust with clear communication regarding your goals, regular team meetings, and a way to share feedback.
Tailor responsibilities to each individual: Not all team members will have the same experiences, interests, or behavioral styles. What skills one person lacks, another might more than makeup for it. Play to each person's strengths and allow people to shine where they can.
Provide constant communication: Constant communication isn't the same thing as micromanaging. While micromanagement is sure to frustrate people, providing an ongoing loop of communication is a great way to collect feedback, track goal progress, and encourage a culture of openness.
When you keep all of the above in consideration, you can ensure you set team goals that will contribute to the company's mission and serve the team itself.
Setting the right goals, motivating your team, and building strong team cohesion can seem like a tall order. However, with the right tools at your disposal, you can do all this and more.
With PI's Team Discovery Tool, you can help your team collaborate effectively and get the job done. Use this tool to regularly assess your team's strategic goals and enhance awareness of what each individual brings to the team.
You'll be able to effectively set goals that track with each player's strengths and crush team goals in no time.