HR conferences are a great way to expand your network, learn from industry leaders, and explore the new age of talent. Despite the appeal, it can be challenging to decide between different events—let alone make a business case for them.
OPTIMA Conference, HR Technology, Talent Connect are set to wow attendees over the next several months. Each has its own intended audience—not to mention its own unique set of offerings. Still, you're not alone if you're struggling to pick between these three stellar events.
To make your decision easier, we've provided in-depth previews for each conference. Read on to learn:
Who's the target audience for each HR conference?

What marquee sessions can you expect?

How you might leverage two—or even

three

—events for your organization
Let's get started.
OPTIMA Conference
When: April 12-14, 2022
Where: Boston, MA (and virtual experience)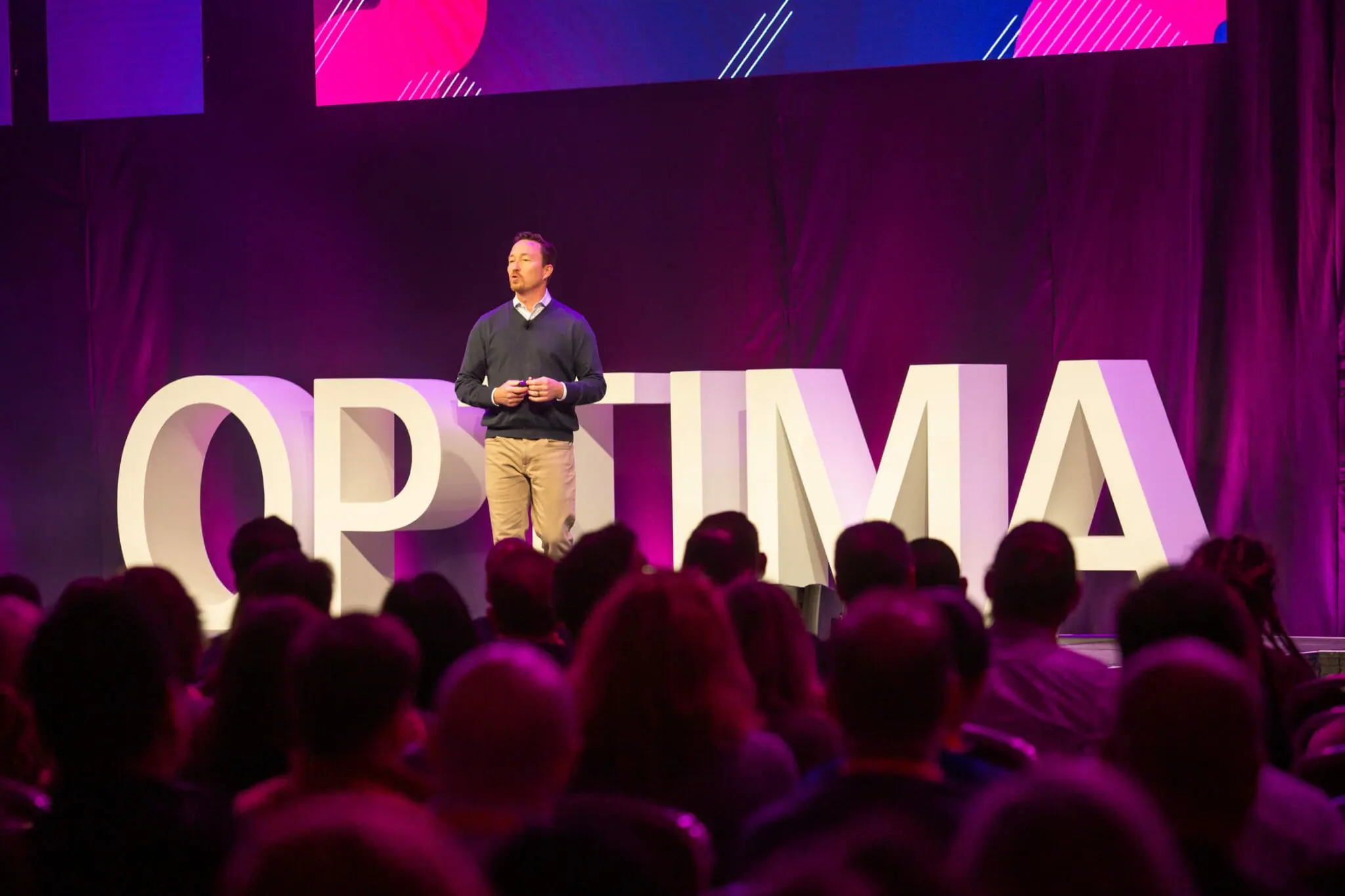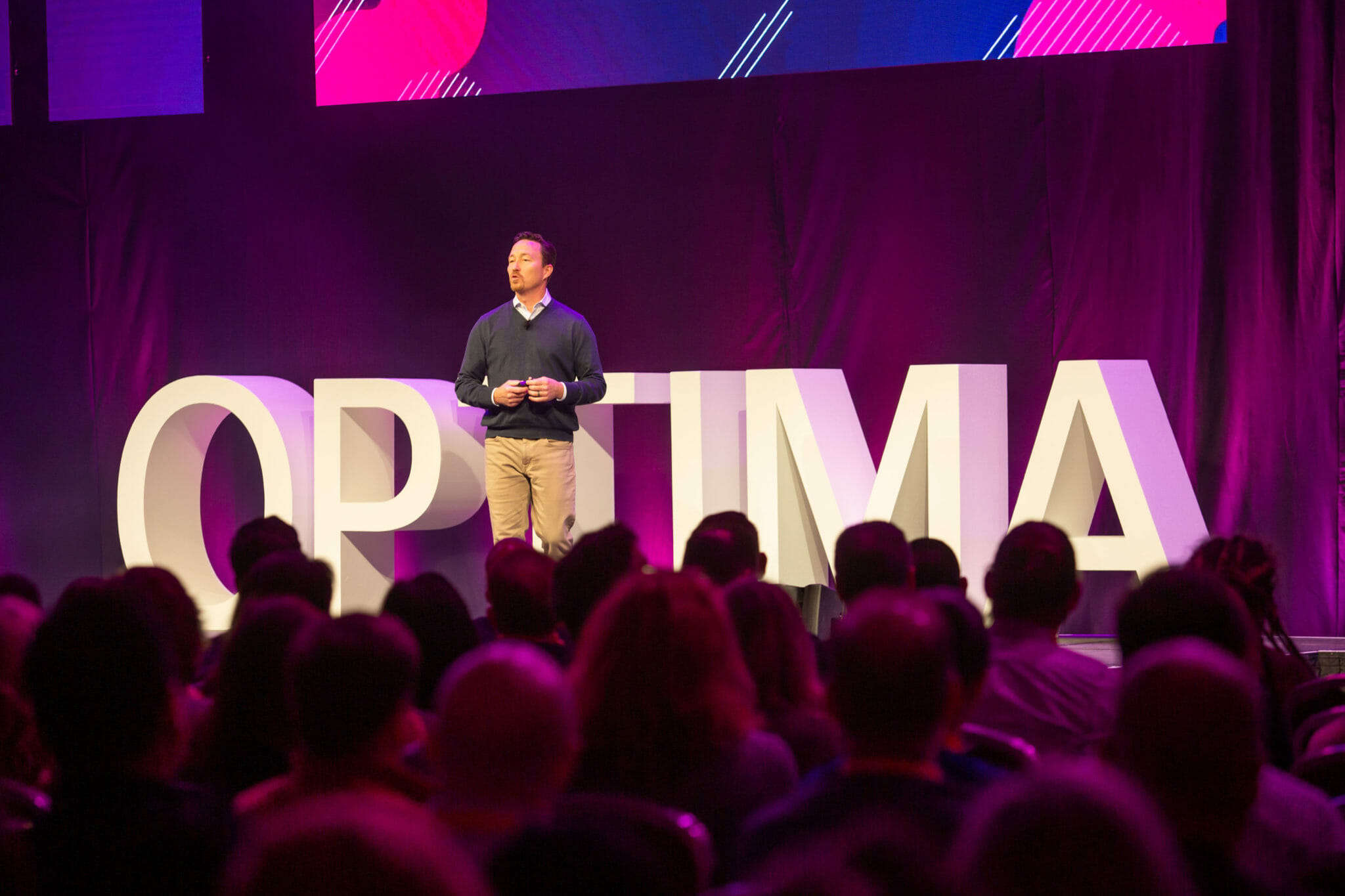 What is OPTIMA?
OPTIMA isn't your traditional HR conference. The event centers around how to design, hire, and inspire high-performing teams. Bringing together world-class leaders in business, HR, and consulting, the event explores the future of work through a unique lens: talent optimization.
Talent optimization is exactly what it sounds like. It's a discipline for hiring the right people, improving team dynamics, and designing a people strategy that helps you achieve your strategic business goals.
The only annual conference centered around talent optimization, OPTIMA provides next-level insight that goes beyond traditional human resource management. Learn how to use people analytics and behavioral data to transform the way you mobilize employees to execute your company's strategic goals.
Better yet, take this knowledge back to your company, and start an organizational transformation of your own.
What can you expect from OPTIMA22?
OPTIMA22 plans to bring the same energy it brought in 2021, and then some. This year's conference focuses on reinventing the world of work.
The conference provides five distinct tracks—each with sessions designed around a unique aspect of the talent optimization experience. Topics include everything from employee engagement and employee experience to career pathing and company culture.
Regardless of which track you pursue, plan for a unique, engaging learning experience. Or, create a custom plan for yourself and pick and choose the sessions that best suit your needs.
OPTIMA22 also promises imaginative keynotes to shape your conference experience. In 2019, the conference welcomed names including Moneyball's Billy Beane, Harvard Business School professor Lynda Applegate, and The Five-Second Rule's Mel Robbins. 2021 further upped the ante, with speakers including Peloton SVP Dara Treseder, organizational health expert Patrick Lencioni, and How To Be Black author Baratunde Thurston.
Speakers this year include James Clear, author of New York Times bestseller Atomic Habits; J.R. Martinez, army veteran, actor, and Dancing with the Stars champion; and more soon to be announced.
Who should attend OPTIMA21?
OPTIMA22 looks to be a unique crossroads for executive leaders, strategic HR leaders, middle managers, and management consultants. Talent optimization is a dynamic framework that touches all levels of an organization, so who should attend the conference depends largely on your team's needs.
Have a recruiter who's interested in exploring how data can streamline the hiring process? A department head who wants to improve the way they communicate with their direct reports? An exec or senior-level HR leader looking to learn how to foster a winning culture or undergo HR transformation? OPTIMA22 likely has something that will cater to everyone's needs.
Making the business case to attend
When looking to make a business case for OPTIMA22, explore the common pain probes your organization may experience. If you know your hiring process needs work, position the event as an opportunity to improve it through objective data. If the organization is restructuring, lean into how the event can provide insight on building great teams.
Whatever your need, there's likely a value-add OPTIMA22 can provide.
HR Technology Conference
When: September 13-16, 2022
Where: Las Vegas, NV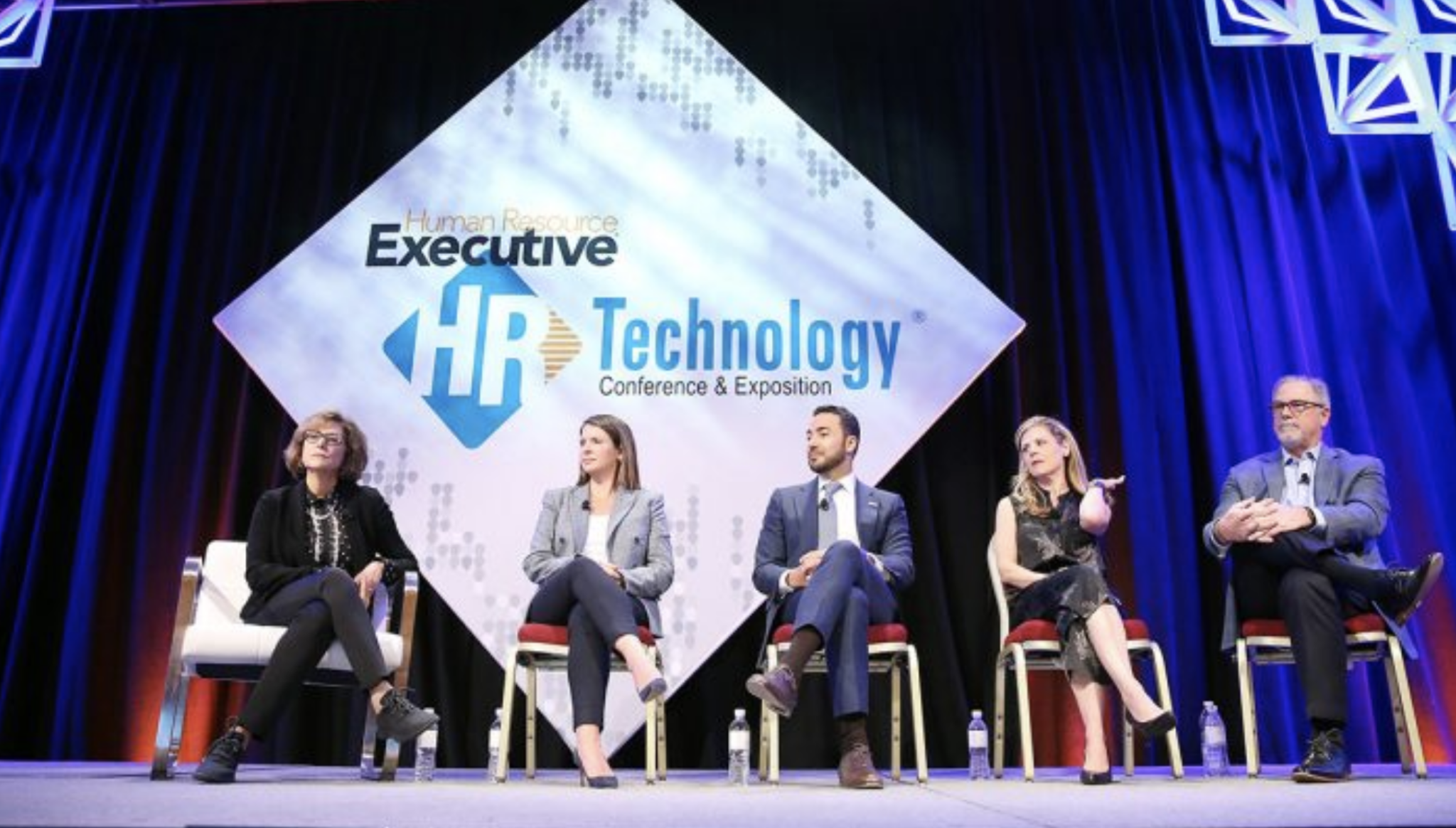 What is HR Tech?
As its name suggests, HR Tech provides a glimpse into the future of HR systems and technology. The conference boasts more than 25 years of industry experience. It welcomes more than 10,000 attendees annually, plus hundreds of vendors showcasing the latest in software. As such, HR Tech has become a trusted name—especially in HR and IT circles.
Technology on display includes everything from candidate tracking software to payroll automation. While products run the gamut of HR systems, you can bet on several recurring themes. Namely—speed, accuracy, ease of use, and scalability.
What can you expect from HR Tech 2022?
HR Tech 2022 will be your one-stop-shop for cutting-edge technology. The conference promises to showcase hundreds of vendors spread across a show floor of approximately 400,000 square feet. With thousands of products on display—including around 100 newly announced at the show each year—there's no shortage of products to sample.
The conference isn't just for browsing; it's also for buying. Between networking events and hands-on demo sessions, there are plenty of opportunities to build lasting buyer-seller relationships. That way, you can bring back meaningful HR solutions to your organization. And with vendors like Upwork and Workday confirmed, there are plenty of big names to seek out on the show floor.
Aside from the conference exposition hall, HR Tech promises its fair share of speakers and sessions. From an opening keynote address to panels on topics like diversity and inclusion, the conference offers plenty in the way of insight and takeaways.
Who should attend HR Tech 2021?
With its focus on the technical side of human resources, HR Tech is a great option for tactical HR and IT professionals. This includes those who work with ATS systems like Lever or HCM software like Workday. It also includes employees who handle payroll, benefits, and countless other HR processes—and those who purchase technology.
When gauging who'd be best served to attend HR Tech 2022, look for your systems specialists. Have a systems manager who'd like to improve their existing payroll tech or ATS system? Or a team member who's simply excited to explore the future of HR systems? Make sure they book their plane ticket to Vegas.
Making the business case to attend
When making a business case to a boss or department head, lean into the potential value-add. Sure, you'll be able to explore the newest technology. That may provide some thrills, but how does that impact the company?
For one, any useful software you discover could mean processes streamlined and dollars saved for the business. Not only that, but you'd also be able to negotiate buying prices for lower than you might elsewhere. There's also the competition angle: Wouldn't it be nice to get some insight into what other HR companies are creating and selling?
Talent Connect
When: Fall 2022
Where: Boston, MA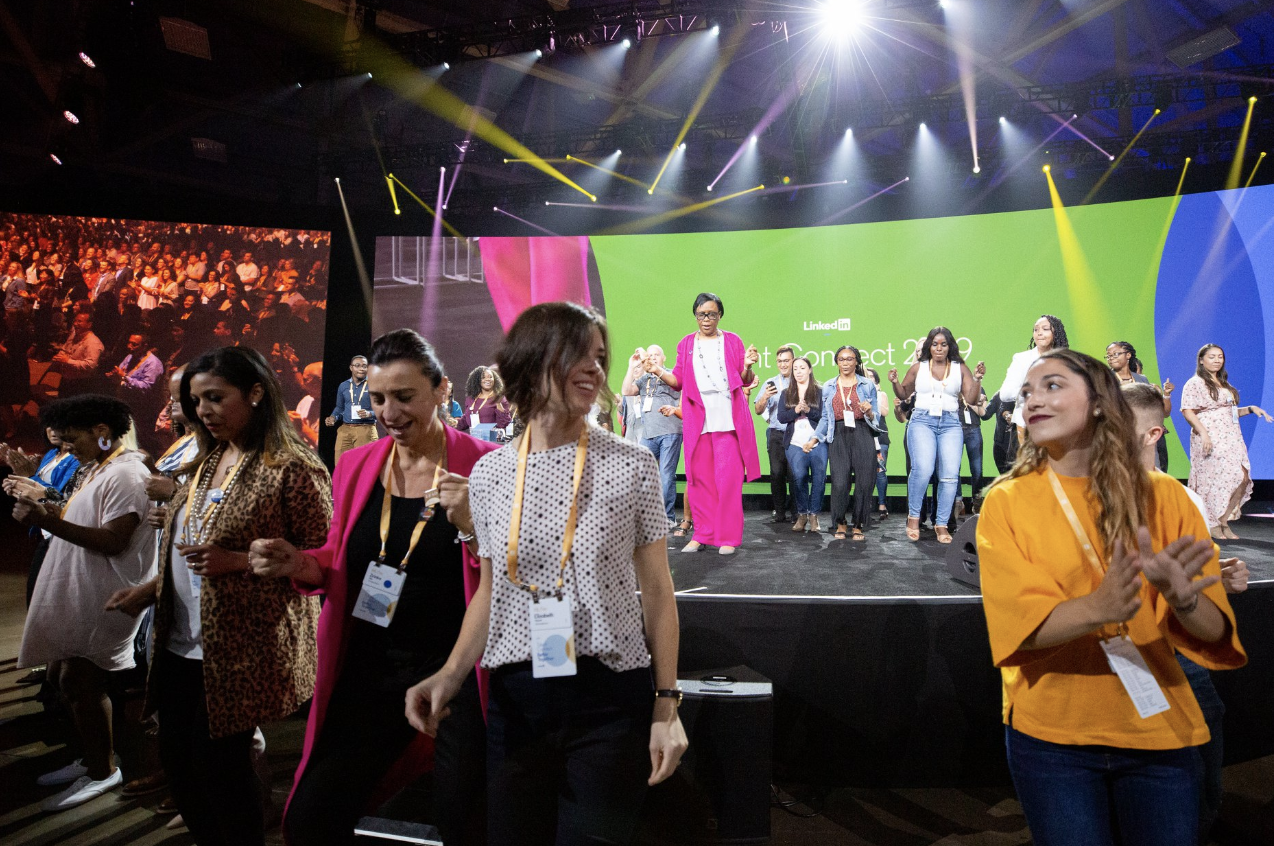 What is Talent Connect?
Talent Connect began in 2010 as a two-day offering for LinkedIn's corporate customers. The goal was to provide an event where a few hundred talent acquisition leaders could learn from recruiting experts, share best-practices, and hone their ability to use the LinkedIn platform.
Since then, Talent Connect has grown significantly. The conference now welcomes thousands of attendees who care about hiring and training great talent. Talent Connect also boasts an impressive list of speakers and breakout sessions. Talent professionals from Amazon, Google, Microsoft, and more have lent their insight in previous years.
Of course, this being a LinkedIn event, Talent Connect is also a great way for attendees to connect with other HR leaders and grow their network.
What can you expect from Talent Connect 2022?
Talent Connect 2020 welcomed 5,000+ recruiters and talent developers for a virtual event packed with speakers, insights, and networking. Attendees were able to hone their knowledge of LinkedIn's product suite through detailed, hands-on training. They also connected with other human resources professionals to share their experiences in a brand-new age of talent recruitment.
Talent Connect 2022 is planned for fall 2022, though details on format, venue, and speakers have yet to be shared. That said, expect to hear from thought-leaders in talent acquisition from various big-name companies. To provide an idea of what you can expect, LinkedIn has shared some of its recorded sessions from its 2019 and 2018 conferences.
Who should attend Talent Connect 2022?
Talent Connect 2022 caters to those focused on finding the right talent and improving existing recruitment strategies. This includes recruiters, talent developers, and other HR leadership focused on hiring—particularly through LinkedIn.
When exploring who in your org would be a great fit, think of your LinkedIn experts. Many employees may have an account. But how many have a strong network they interact with? Who heads up your company page on LinkedIn? Who posts the actual job ads to the platform?
When looking to attend Talent Connect 2022, make sure you send those who are invested in the platform and looking to learn more. Plus, a lot of the best insight and sessions will likely tie into the software itself. Be sure those in attendance brush up on their LinkedIn skills ahead of time.
Making the business case to attend
The power of LinkedIn cannot be understated. When pitching to a manager, express how important it is to build a strong network and leverage LinkedIn's tools to the fullest.
Also make a case from a recruitment angle. If LinkedIn Connect 2022 can help you find better talent, it'll pay dividends for your organization in the years to come.
Still deciding which human resources conference to attend?
Even with this information, it may be difficult to choose the right HR conference. Maybe you feel your organization has something to gain from attending two—or even all three—of them. But maybe you're getting pushback from other departments due to timing or budget restraints.
If you see value in these conferences, be the advocate within your company. Help others see the value you see.
Identify members of your organization you feel would benefit greatly from a trip to one of these cities. Highlight these events during your next team meeting, and get the conversation started about what you stand to gain by attending.
From there, come up with your game plan. Go over what you intend to get out of each HR conference. Coordinate who will attend each event and when. Take detailed notes throughout the day, and reconvene over coffee, dinner, or drinks to discuss what you learned that day.
You don't want to feel you've missed out. If you find value in attending one or more of these events, take the steps needed to do so! With the right planning, anything is possible.
Interested in OPTIMA22? Register now.
Ready to learn what talent optimization is all about? OPTIMA22 tickets are available now.