Hi! My name is Carolina, and I am a recruiter at The Predictive Index. Despite my current career path, I wasn't always in hiring.
Prior to People Ops, I was a member of our Partner Recruitment team. Before that, I was unemployed, having been laid off by my previous company. An eight-month job search—and interviews with dozens of hiring teams—eventually brought me here.
As a job seeker, partner recruiter, and now candidate recruiter, I've seen all sides of talent acquisition. How have those experiences shaped me as a recruiter? Keep reading to find out.
Understanding my recruiter journey
I joined PI in February 2021. It was my first time working in talent acquisition, and there was so much to learn.
One of the first things I leaned on was empathy. Back when I was unemployed, I probably interviewed for at least 20 positions. Yet, nothing felt like the right fit for me.
My experiences during that time ran the gamut. Some recruiters contacted me but never reached back out, while others wouldn't leave me alone. Some spoke to me with zero awareness of the times we were living in, while many others were struggling with changes themselves.
Those moments stuck with me then, and they still do now. When I found my home at PI—a place that prioritizes the humans at the heart of work—I vowed to bring my lived experiences to the way I recruit and assess talent.
I wanted to be different than the recruiters that I'd spoken to in the past. With the following tips, I hope you'll feel empowered to do the same.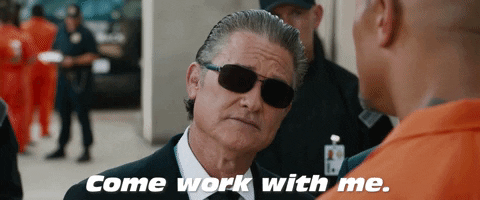 My three biggest tips for new recruiters
Looking to avoid mishires and land great people—every time? Here are three ways to do just that:
1. Empathize with the candidate.
As I mentioned before, empathy quickly became my north star as a recruiter. I knew what it felt like to be ghosted or forgotten in the process, and I didn't want to make others feel the same way.
Remember: That voice on the other side of the phone belongs to a human being. What you say and how you act directly affects them, even after you hang up.
Your candidate is looking for a job for a reason. Try to understand what they're looking for in their career and how this role helps them with that goal. I always start my interviews with, "Tell me a bit about why you are looking for a new position." While I get answers across the board, the toughest ones to hear are:
"I am looking for a visa,"
"My current company doesn't respect my background,"
"I don't have any growth opportunities currently," and, the hardest,
"I have been laid off and have to provide for my family."
It can be devastating to turn away a candidate who's said any of the following. And yet, as a recruiter, rejection is a part of the job. It's OK if you or your team decides the person isn't a fit—so long as you're honest with them and timely with your response. I pride myself on being open with candidates and providing an answer—good or bad—within 48 hours.
Another way to build empathy with candidates is to consider the "whole" person when hiring. At PI, we talk a lot about the Head, Heart, Briefcase framework:
Head refers to a candidate's behavioral makeup and cognitive ability
Heart refers to their personal values, interests, and beliefs
Briefcase refers to their resume and technical skill set
In recruiting, we can't chase unicorns. Much like buying a "dream" house, you will never find a candidate who has absolutely everything you are looking for. Be prepared to compromise on certain factors—like one's briefcase—in favor of the right personality and culture add for your team.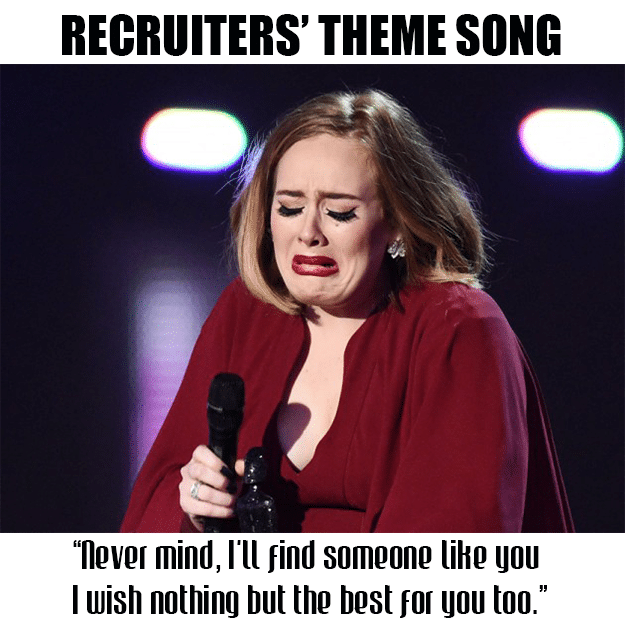 2. Lean on your hiring manager.
Partner Recruitment may have "recruitment" in the name, but my job prior to People Ops was entirely different from what I do now. On that side of the business, I dialed hundreds of consultants a day to see if they were interested in joining the PI network. While many signed on with my team, I also got used to hearing "No, I'm not interested." The rejection stung, but it built empathy (see above) and helped me prepare for my future role.
As a candidate recruiter, my biggest challenge came right away. My manager Emily left on maternity leave, and I was driving the truck with a blindfold on. I soon learned that my best friends in this new position would be my hiring managers.
The first role I recruited for was a Product Marketing Manager. I realized quickly that I'd had tunnel vision in Partner Recruitment—I was so focused on hitting on my goals that I didn't spend time learning what other departments at PI were doing.
So, how did I screen resumes and hire for a position I didn't know about? In the beginning, there was a lot of trial and error, and a lot of feedback from my hiring managers on what they were looking for. With time, I developed a process that worked. When I got word that a position was approved, I put time on the hiring manager's calendar. Before the conversation, I'd send them a form to collect information on what they were looking for in a candidate—such as:
Hard skills (e.g., technical skills, software knowledge)
Soft skills (e.g., interpersonal skills, emotional intelligence)
Values (e.g., being collaborative, being team-centric)
From there, I sent the PI Job Assessment to the hiring team so we could collectively learn what Reference Profiles align best with the needs of the role. We finished by screening resumes together—for 30 minutes, the team gave feedback on why a certain candidate was stellar or why they weren't a fit.
Hiring takes two. By communicating openly and regularly with your hiring manager, you'll learn from one another and only improve your talent acquisition process moving forward.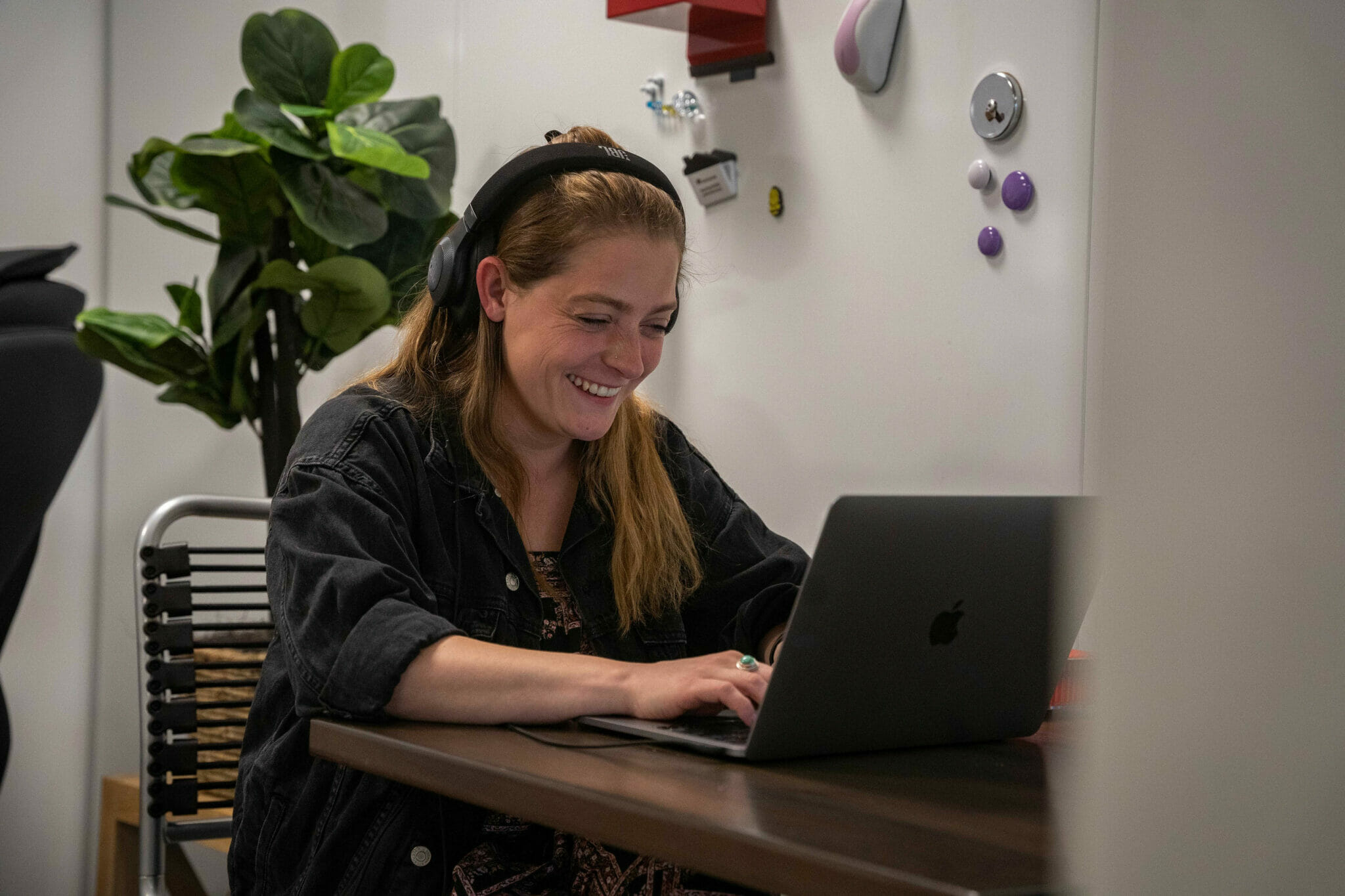 3. Know the person you're hiring.
In Partner Recruitment, my job was to sell consultants and prospective clients on the appeal of The Predictive Index and the PI Behavioral Assessment. Yet, when I came to People Ops, I stopped selling PI and started using PI for myself. (That's right—we use our own product when hiring.)
Using PI Hire was an entirely new ball game. One of the first steps was to use our software to set up a "Job Target." As a hiring team, we aligned on the behavioral traits and cognitive ability needed to succeed in the role, then set that benchmark as our target.
Sounds daunting, but PI made it easy. I selected an existing benchmark in our software, and the Job Target pre-populated based on industry data. From there, I tweaked the Job Target to my liking, published a job ad, and started sending out the PI Behavioral and Cognitive Assessments to candidates to find a potential match.
By the time applications started rolling in, PI had already scored candidates based on their potential behavioral and cognitive fit. I sorted candidates by fit, clicked into individual applicant profiles, and came up with a shortlist of people to follow up with.
Finding the right people is one half of the equation. How do you ask the right questions when it's time to dig deeper? I was familiar with the four drives that influence workplace behavior, but I was struggling to phrase questions to address any drives that were off target. Thankfully, PI provided custom interview questions to probe for red flags—and find the right hire.
Right person. Right role. Every time.
PI Hire gives you the data you need to better predict which candidate will succeed in the role, and stay for the long term.
Recruit great talent, and hire with confidence.
Hiring is a constant exercise in self-improvement. I'm always looking to sharpen my skills as a recruiter and create a more inclusive candidate experience. As I was recruiting for that Product Marketing Manager role, I went back to new hire orientation and attended sessions to deepen my knowledge of PI's assessments. (Everyone needs a refresher sometimes.) Now, I feel like I can assess candidates with confidence—and pass that confidence on to my hiring managers.
We ended up finding the perfect Product Marketing Manager (shout out to Lindsey!), and my manager was able to rest easy on her maternity leave. I'll call that a win.