Any business leader who's been through organizational change will tell you that change isn't easy. And yet it's vital for organizations to be fluid and flexible to adapt as industries, markets, and the economy change.
We recently had the chance to interview one of our clients, Dynamic Lifecycle Innovations, about their incredible achievement of maintaining a strong company culture during a massive transition—and becoming an employer of choice in the process.
Why the company rebranded
"We're still a young company, but when we were celebrating our 10th year, we started to consider rebranding from our former name, which was Dynamic Recycling," said Kristy Bronk, Director of Talent Acquisition at Dynamic Lifecycle Innovations.
Dynamic is an electronics and materials lifecycle management company that creates customized service packages designed to safeguard its customers' sensitive data and protect the environment from e-waste and other pollutants.
The name Dynamic Recycling frequently led to misconceptions of the services offered to customers. In addition to customer confusion, job candidates often wrongly viewed Dynamic as a garbage company or similar, instead of its work in full-service electronics and materials lifecycle management.
Dynamic sought to rebrand to remain competitive and reshape public perception of the organization.
The opportunity in the rebrand
The rebrand opened up multiple opportunities for Dynamic.
The name Dynamic Lifecycle Innovations allowed the company to differentiate itself in the market, where over 50 percent of competitors used the word "solutions" in their company name.

While the company is located in Wisconsin, it operates nationwide and globally. The rebrand gave them a more professional appearance in larger markets.

It also presented an opportunity to overhaul its website and careers page. This helped Dynamic stand out to talent, as the new brand is more reflective of their company culture.
(Check out Dynamic's awesome culture video).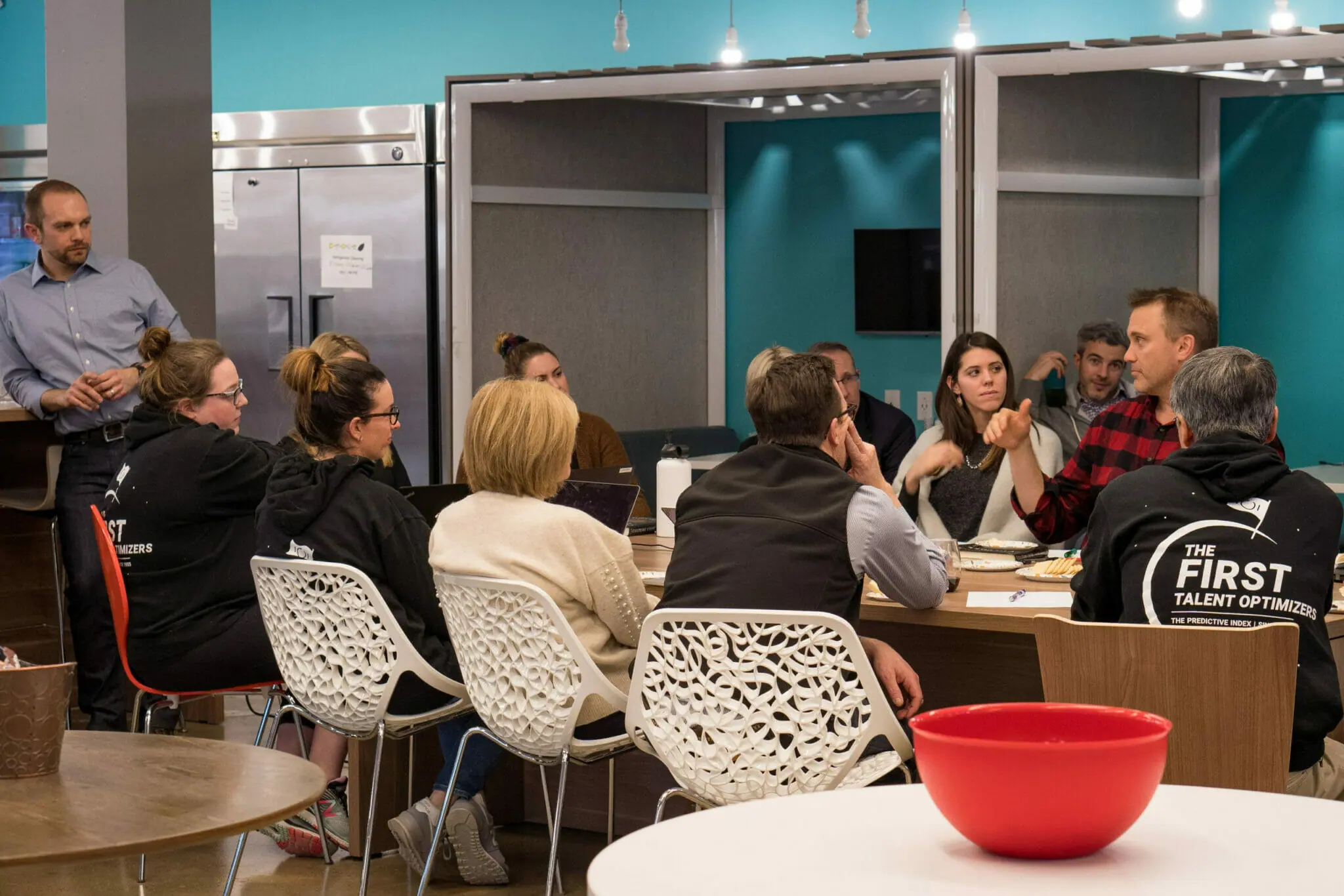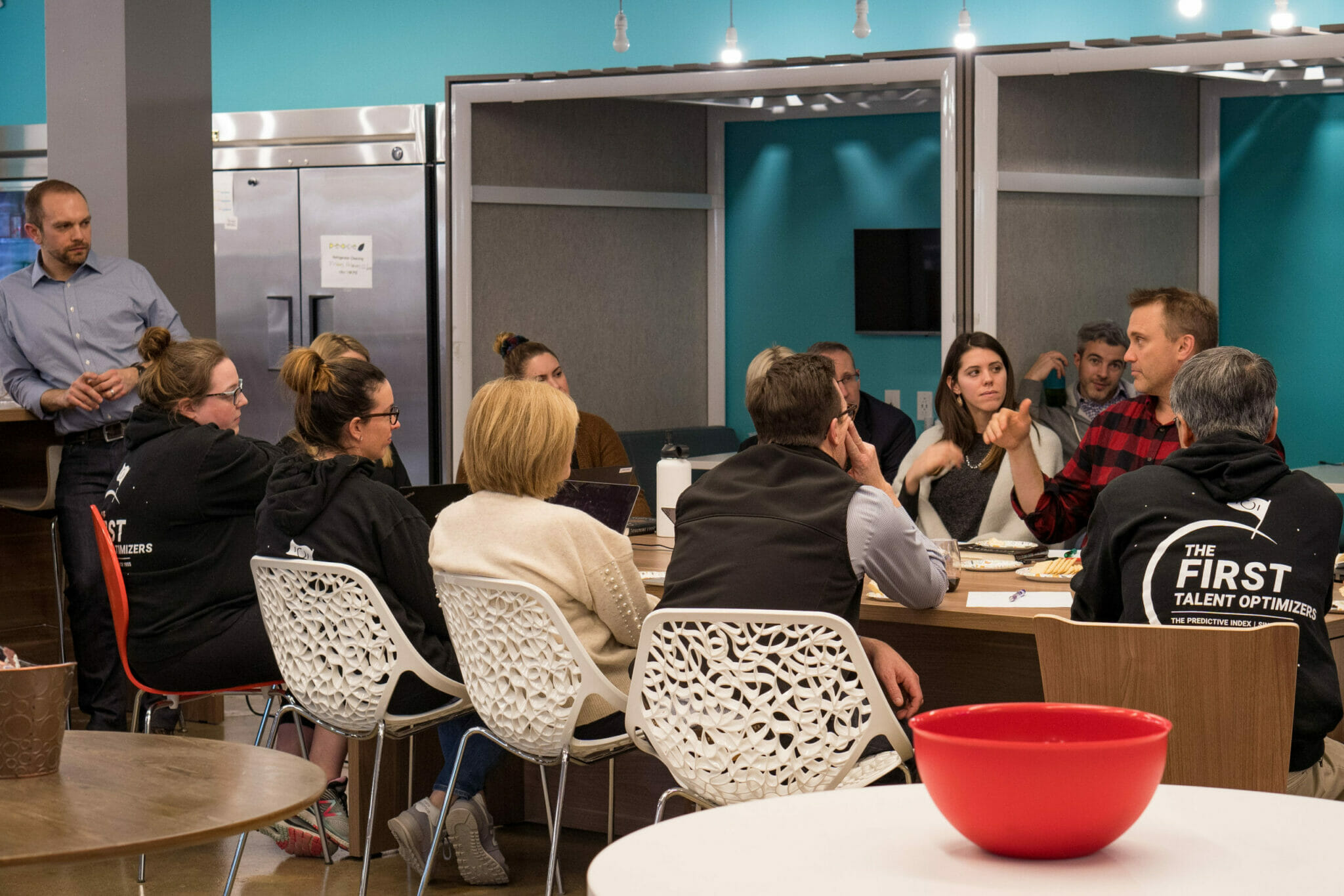 How they maintained culture during organizational change
Change is never easy. And when it comes to organizational change, many more factors are at play—your people, your vendors, your customers, and your leadership team are all impacted by the changes you make.
Here are some tips from Dynamic Lifecycle about how to ensure your culture not only survives but thrives in the midst of transition:
1. Take the time to do it right.
Dynamic took a year to work on the rebrand before it announced the changes to the public. This elongated transition allowed the company to ensure everyone had a chance to voice an opinion, employees and senior leadership were bought into the changes, and it had ample time to strategically position itself in the market.
2. Stick to your mission and values.
Change doesn't have to impact everything. Throughout the rebrand, Dynamic's mission didn't change, although perhaps it became more clear.
"Our mission statement is: To improve the world through reuse and recycling by empowering our team to better themselves, their families, and others," said Bronk.
Dynamic's six core values are integrity, humility, service, excellence through innovation, self-discipline, and—"Last but not least," Sarah Snapp, Talent Acquisition at Dynamic, said—"fun."
3. Live out your core values.
"It's important to live out your values, not just hang them on a poster," said Snapp. "You have to showcase them inside and outside your organization—at dinner, the movie theater. Wherever you go, whether you wear the logo or not, you're an ambassador of the company. People will recognize you as an employee, so you have to walk the walk."
One of the critical components of the Inspire aptitude of talent optimization is "reinforce your culture." Using a talent optimization approach, Dynamic has established clear core values, communicated them from the top down, and reinforced them throughout the entire organization—both in the workplace and outside of it.
4. Make sure that team voices are heard.
The Dynamic duo shared stories about how they conducted internal focus groups, bringing together team members from different levels of the organization into one room. Group members shared stories and talked about what working at Dynamic has been like for them and what the company culture means to them. These focus groups helped to establish buy-in across the organization.
5. Do what you can.
Is taking a year to rebrand not possible for your organization? That's okay. "Even if you can't refresh top to bottom, there's some low-hanging fruit; small things can definitely make an impact," Bronk shared.
We recommend checking out "A crash course in talent optimization." Start by measuring your people data to determine which organizational change would be most impactful to your business.
6. Hire smart.
With all of the positive publicity, and as a result of the refreshed brand, Dynamic has some pretty stellar applicants in the pipeline. But it's not all just about culture fit, Bronk and Snapp said. They're also interested in role fit. One of the top reasons employees quit is because of misalignment with their role.
Dynamic uses The Predictive Index® to help them identify candidates who are the right fit for open positions.
There you have it—the principles and best practices Dynamic Lifecycle Innovations used in maintaining culture during a rebrand.
Doing all this hard work earned Dynamic Forbes' Certified Great Places to Work, and to win Wisconsin's Small Business of the Year Award.