We are very excited to announce the launch of PI Insights! This latest enhancement to the PI Software makes it easier than ever to apply the PI magic across your organization.
The PI Insights reports are built to get the most out of your best. We want to encourage managers and employees to easily understand and address workplace behaviors. We want everyone to be better team members. And ultimately, we want to make human interaction in the workplace more purposeful.
These reports work by providing you and your fellow employees an awareness of your behaviors and work styles through visual clues. We know communication between co-workers and departments doesn't always come naturally, but by leveraging the PI Insights family, you can start to excel in this area. Whether it's as simple as being aware of your own behavioral tendencies or learning how your co-workers prefer to communicate, these reports give you actionable ways to improve your day-to-day interactions at the office.
With the introduction of PI Insights, we've added two new reports into the PI Software. The list won't end here, but we're excited to announce the addition of the Placard and Personal Development Chart to kick off the PI Insights family.
The PI Placard™: Take the guesswork out of how to interact with co-workers at a glance. The PI Placard uses a person's PI Behavioral Pattern to create a visual aid that can be displayed outside their office space, giving team members insight on how to best communicate with one another. The Placard keeps a team's drives and needs top-of-mind so team members can avoid misunderstandings and get down to business.
Find the Placard on any Person's page in the PI software, or download and print the Placard in bulk from Browse, Search, or My Groups. We recommend that you create a group with all Employees from your company for easy printing and hanging in the office. All employees here at The Predictive Index have our Placards posted at our desks or right outside our offices.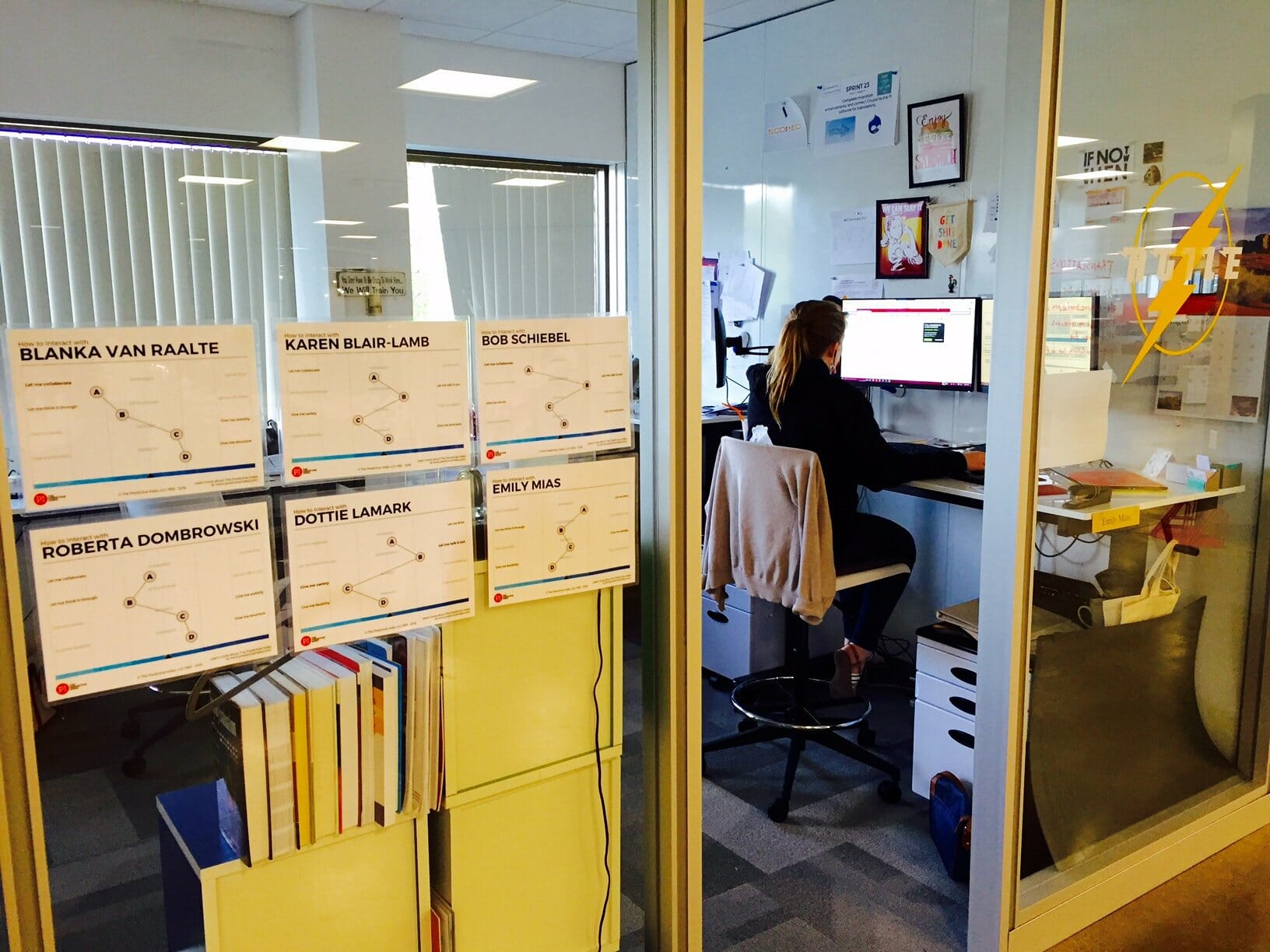 The PI Personal Development Chart™: Self-awareness is an invaluable asset to have on your team. The Personal Development Chart uses your PI Behavioral Pattern to provide Strengths, Caution areas, and Self-Coaching tips for moving forward and ever-improving. Because the PDC is available at the click of a button, it's a fantastic tool for annual reviews or coaching sessions between a manager and employee.
As always, we have a number of resources to help you learn how to access the new Placard and Personal Development Chart:
Articles
How to view the Placard
How to view the Personal Development Chart
Videos
How to view the Placard
How to view the Personal Development Chart
For more information on how you can generate a portfolio of detailed insights about your people that can be applied across the hire to retire lifecycle, visit our sample reports page and stay tuned for more PI Insights reports coming later this year.