So, you've put in the hard work. You connected with a prospect, had a productive exploratory call, and won them over with a powerful proposal. The letter has been signed and faxed; the ink is barely dry.
What now?
Client onboarding is a formative period in any consulting engagement. As you align on everything from workflow tools to project deliverables, the first 30 days leaves an indelible impression. The more you do to make a positive impact, the higher the likelihood you'll enjoy a healthy, long-term working relationship.
In this blog, we'll explore a five-step framework you can use to create a successful onboarding experience. Set the tone for your client with these simple steps:
Prepare.
Reach out.
Check in.
Debrief.
Execute.
Bonus: Get your template and checklist.
Let's walk through each step in greater detail.
1. Prepare.
Signing a new client can feel like the starting pistol at the beginning of a 100-meter sprint. You want to hit the ground running—with meetings, emails, etc.—in fear of falling behind in the race (your engagement).
In reality, building rapport with clients is a marathon, not an outright dash. You need to pace yourself to succeed. Take the time to strategize and plan your approach, so you're well prepared for each leg of the journey, and any bends in the road.
Here are just a few items to keep top of mind as you plan ahead:
Initial strategy meeting
Your first project meeting serves to set expectations with your client, familiarize yourself with key team members, and map out next steps. To get the most out of this meeting, think about what you hope to achieve.
Ambition is admirable, but it's never productive to try boiling the ocean. Pick two to three main items you want to cover in this initial call (e.g., goals, metrics, and housekeeping), and stick to them. By keeping a sharp focus, you can ensure you get answers to critical questions, while also avoiding scope creep.
Onboarding materials
Depending on the engagement, you may need to get your client up to speed on pertinent information (or vice versa). Onboarding plays a critical role in bridging the information gap and getting both parties on the same page.
Consider what materials can help serve as this informational guide. If you specialize in search engine optimization (SEO), build out a dashboard to help your client view website trends and track action items. If your field lies in IT or cybersecurity, create a "dictionary" of key terminology to help standardize the team's nomenclature.
Legal and finance documents
Legal and finance may not be the flashiest aspects of an engagement, but they're crucial prerequisites nonetheless. If you haven't already gathered documents ranging from a W-9 form to an NDA (Non-Disclosure Agreement), now's the time to do so.
Workflow automation
If you're a long-time consultant, you likely have your preferred set of tools. From task and time trackers, to marketing and branding tools, selecting the right business consulting software goes a long way toward an efficient and productive workflow.
Yet, with every client comes unique needs. Especially now, in an era of hybrid work, clients value flexibility. As a consultant, staying agile means being comfortable with a variety of software and tools, so you can meet your client no matter where they are.
Join 10,000 companies solving the most complex people problems with PI.
Hire the right people, inspire their best work, design dream teams, and sustain engagement for the long haul.
2. Reach out.
With the right scaffolding in place, it's time to set the onboarding process officially into motion. Reach out to your main point of contact (likely the person you initially pitched to), and schedule your first strategy session.
This is your opportunity to align on any pre-meeting logistics or prep work. If you have outstanding finance or legal documents, include them in your correspondence. If you'd like the client team to review onboarding materials, share these resources with your contact and ask them to distribute them.
You'll also want to align on your client's ideal workflow. What tools do they use? Do they leverage productivity apps like Slack? Determine whether it makes sense for you to adopt these tools, and ask your contact to set you up with credentials. (Or, if they'd prefer to use your tools, work to accommodate them.)
Finally, ask about the various stakeholders involved in the project. Who will be your key thought partners? Which teams or departments do they represent? Your main point of contact shouldn't be your only point of contact. Start thinking about those you'll be working with, and how you can best support them.
3. Check in.
A successful client meeting hinges on a balance of leading and listening. You may have your own agenda and recommendations to run to ground, but those should never take away from your client and their immediate needs.
This mindset applies to any meeting, but especially so for your initial kick-off. Whether you're meeting in-person or remotely, take the first few minutes simply to get to know your new team. Learn everyone's role and department; ask them to share their hometown, or a fun fact. Consulting demands professionalism, but that hardly means you can't be personal. Even a quick team-building exercise can help build trust and break down defenses.
From there, dive into the details. Set up a meeting cadence to establish regular touchpoints with the team. Dedicate time to align on goals, as well as key performance indicators (KPIs). If time permits, walk through your high-level vision for this engagement, complete with some visuals.
Save time for feedback and questions. Remember, this is a partnership between you and each of the stakeholders on the team. The more you can gather about their individual pain points and concerns, the better equipped you'll be to ultimately address them.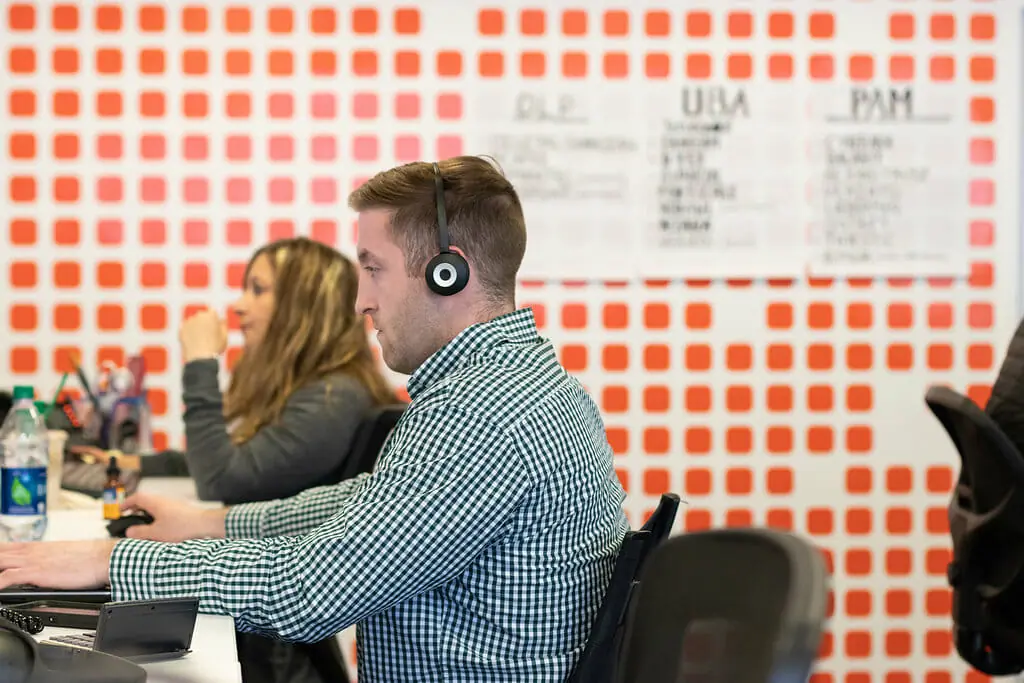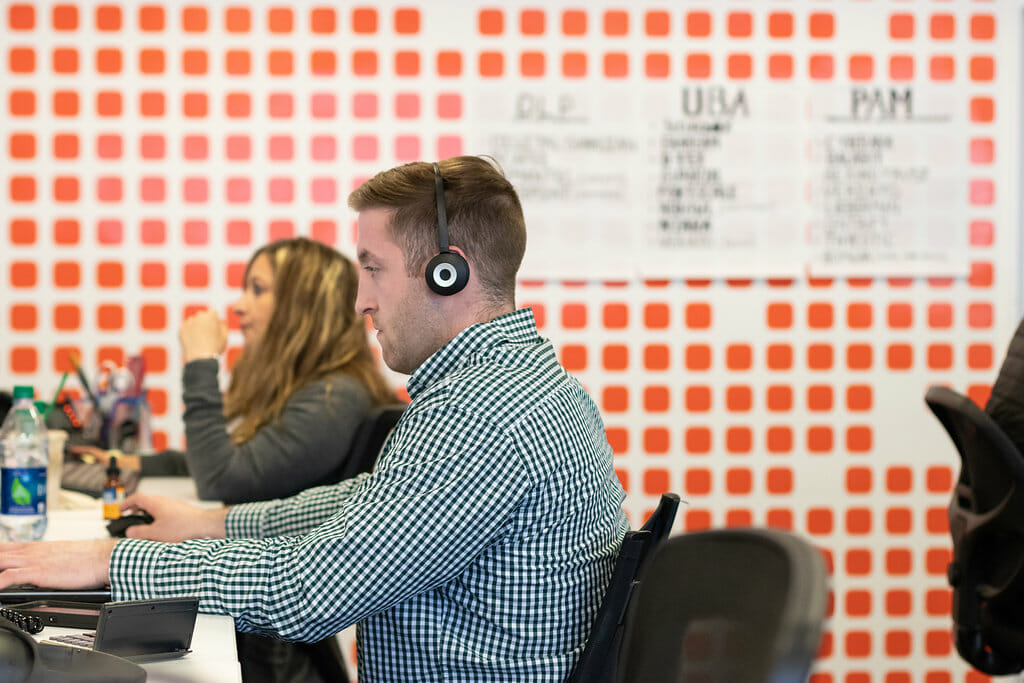 4. Debrief.
Some of the most crucial work on a project occurs not in a meeting, but in the immediate hours that follow. As your client takes time to process the information covered, follow up with next steps. Share any meeting notes. Recap the main discussion items and the stakeholders involved. Most importantly, turn these items into tangible recommendations for action.
Action is predicated on an environment of trust, and accountability. One of the ways to create that accountability is through clearly delineated roles and responsibilities. Whether you draw up a RACI matrix to visualize who is responsible for what, and when, or you assign tasks via a workflow app like Asana, carve out those swimlanes as early as possible.
Your recommendations needn't always tie to a task or deliverable; they can also tie to a "softer" action, like learning or upskilling. Say you're helping your client increase web traffic by 15% over the next quarter. Your core recommendations may involve creating content pieces around high-volume search terms. In this instance, the soft ask could be to brush up on Google's search algorithm, or to read a list of SEO best practices.
Perhaps most important among these follow-up items, make sure to confirm your next touchpoint with your client. By putting extra thought and care into your team debrief, you ensure everyone is clear on the work being done, the work still to come, and the timeline holding it all together.
5. Execute.
By now, you've met with your client, had your first strategy session, and agreed on an action roadmap. What's left now is to go out and execute that plan.
Think back to the marathon example from earlier. You first had to prepare for the event and strategize your approach. Now that you're deep into the run, you'll want to sustain the momentum. And that means being able to monitor your progress and make adjustments as needed.
As you work in partnership with your client team, keep a pulse on the group's progress. This includes:
Monitoring your workflow process
Tracking key performance indicators
Adhering to the meeting cadence
Gauging general sentiment
By keeping an ear to the ground, you can evaluate which aspects of the engagement process are working well—and where you can improve. If the team is struggling to collaborate or communicate, explore ways to improve the efficiency of your current workflow. Or, if you're seeing pushback on recommendations, work on building stakeholder engagement.
A strong engagement never stands still; it evolves organically. Show your client you're invested in the continued growth of your working relationship, and back that commitment up with your proven expertise. In doing so, you increase the odds of having this client in your business for months and years to come.
Client onboarding template and checklist
No two client journeys look the same. The framework covered in this blog can certainly help you streamline the client onboarding process. Ultimately, however, how you optimize those pivotal first few weeks is up to you.
Save time for yourself by downloading our client onboarding template and checklist. Use this resource to build upon the framework, and customize it to your client's specific needs.
Is your client focused on creating reliable products or services? Adapt this framework to fit their product roadmap. Does your client need help improving its sales process? Reframe this 30-day experience to fit a customer onboarding and/or customer relationship lens.
>> Get your own customizable template here.
There's no one-size-fits-all approach to client onboarding. But there are many viable paths to success. Be honest with your client about what you hope to achieve through your relationship. Let them reciprocate that honesty, and you'll build a circle of trust that'll only strengthen in time.