There's no denying that feeling safe, included, and supported are basic human needs. The absence of any of these elements makes it challenging for people to show up in their personal or professional lives as the best version of themselves.
Maslow's hierarchy of needs is based on this general idea. Motivation, effort, and personal growth are largely influenced by which universal needs are being met, which is why psychological safety is so important in the workplace.
Creating psychological safety at work reduces employee turnover, increases employee engagement, and helps build a strong and lasting company culture that improves cohesion and collaboration.
Incorporating psychological safety exercises into your team-building efforts will result in a ripple effect of benefits for your team members, your organization, and your ability to work well together.
Join 10,000 companies solving the most complex people problems with PI.
Hire the right people, inspire their best work, design dream teams, and sustain engagement for the long haul.
What is psychological safety?
Psychological safety addresses the human need to feel valued and accepted. To build psychological safety in a work environment, you need to create a safe space where team members feel comfortable and are encouraged to ask questions, suggest ideas, discuss concerns, ask for help, make mistakes, or offer constructive dissent or debate.
The concept of psychological safety as it relates to teamwork was introduced by Amy Edmondson, an author and organizational behavioral scientist at Harvard. In her book The Fearless Organization, psychological safety is defined as "a shared belief held by members of a team that the team is safe for interpersonal risk taking."
A psychologically safe environment reduces the anxiety of being rejected or dismissed and encourages team members to speak with candor, challenge the status quo, and contribute ideas and feedback.
A psychologically safe workplace will result in high-performing teams who are confident, cohesive, and can collaborate comfortably.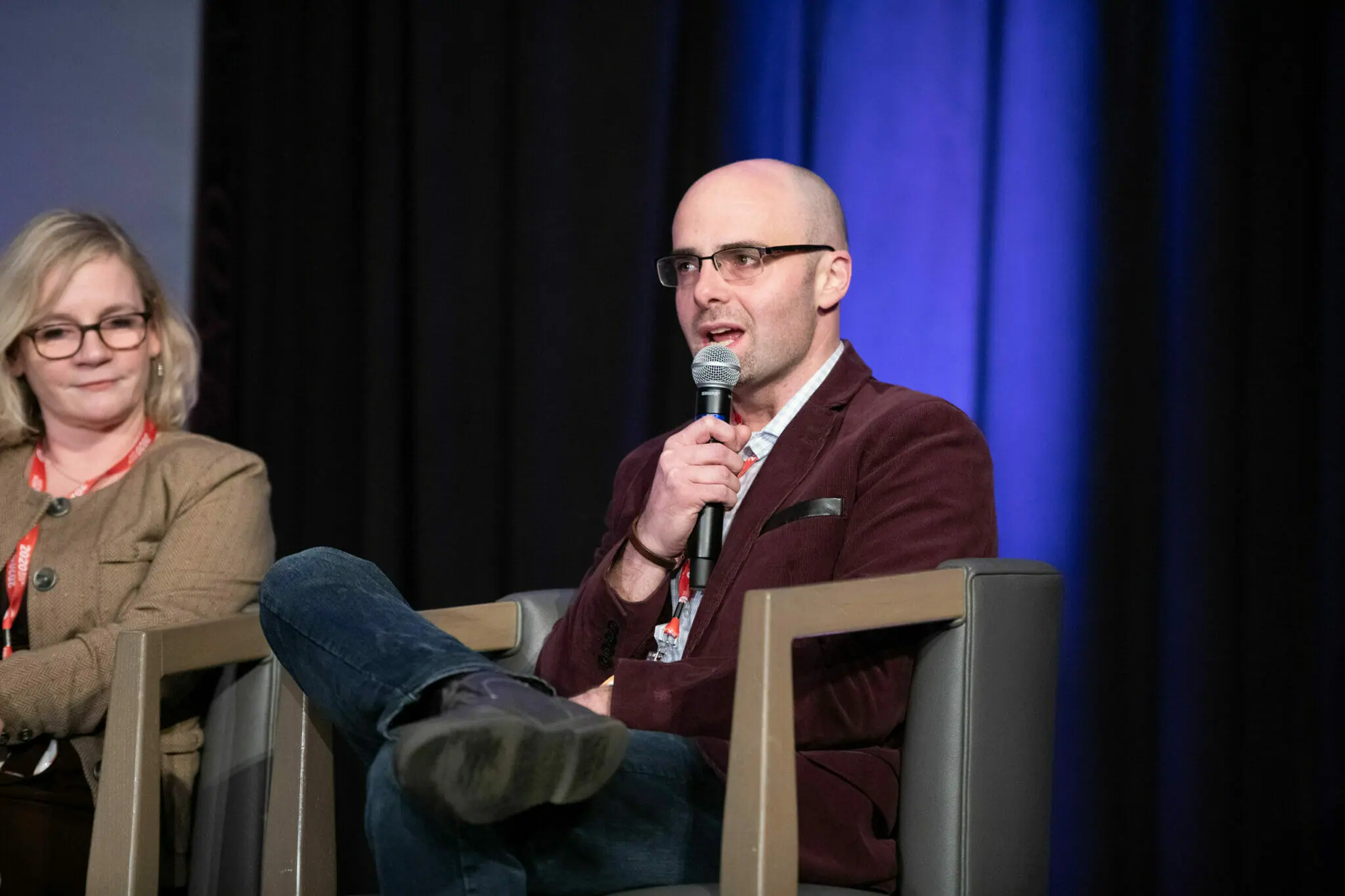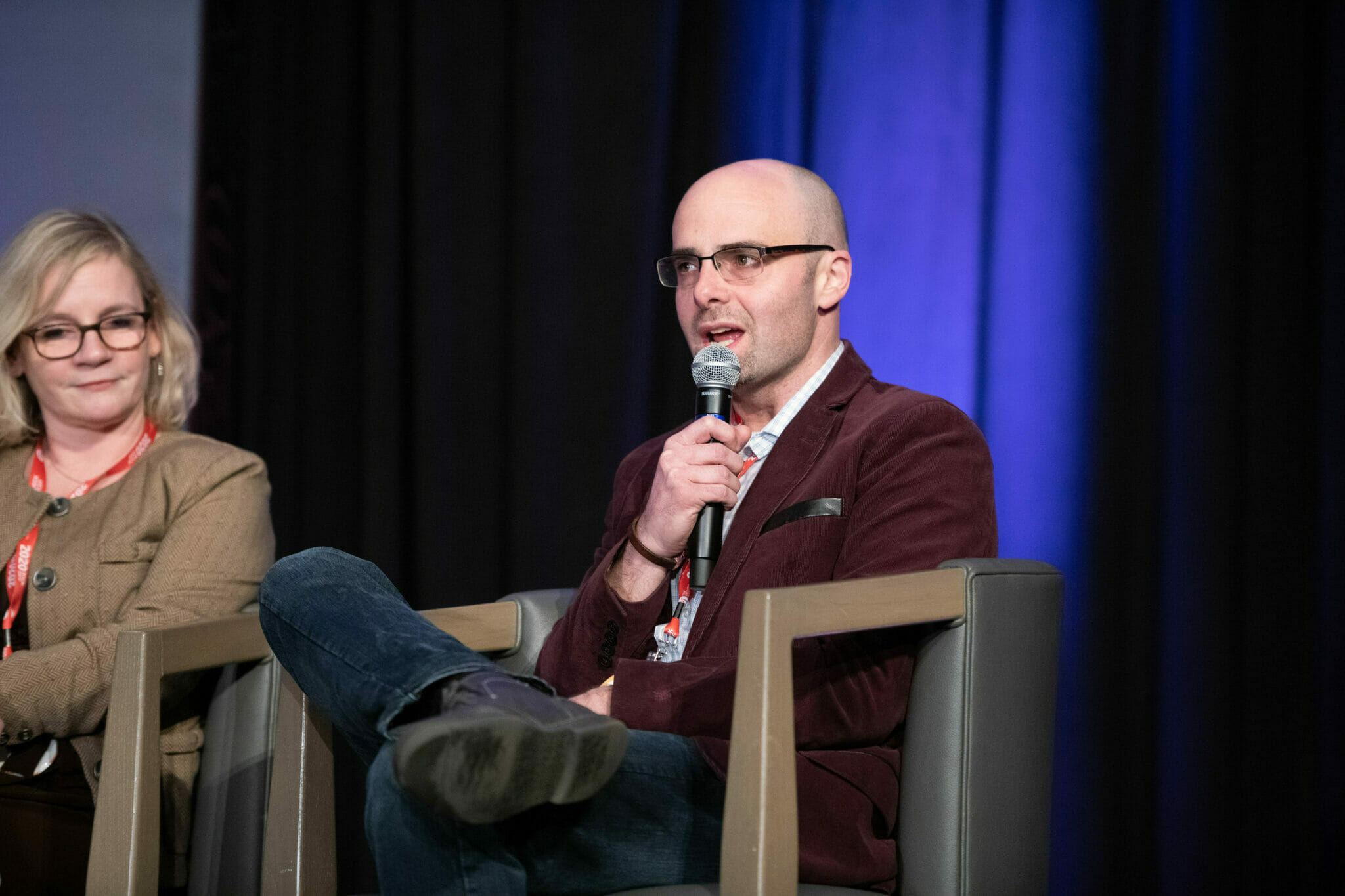 Benefits of psychological safety exercises
Building a workplace culture of psychological safety has a myriad of benefits, not only for individual team members, but also for your organization as a whole. Building trust and creating a sense of belonging improves employee engagement, strengthens relationships between co-workers, and encourages the type of brainstorming and problem-solving that leads to innovative ideas and solutions.
Educating management and team leaders on the importance of psychological safety is an essential first step in implementing that safety across an organization. Practicing psychological safety exercises in the workplace brings intention and awareness to your efforts and helps guide your whole team through the levels of psychological safety.
Types of psychological safety exercises
Before you introduce psychological safety exercises, familiarize yourself with the four stages of psychological safety, as defined by Dr. Timothy Clark, CEO of LeaderFactor and author of The 4 Stages of Psychological Safety: Defining the Path to Inclusion and Innovation.
According to Dr. Clark, the four stages of psychological safety reflect the universal progression of human needs in a social setting.
Stage 1 — Inclusion safety
Inclusion safety allows team members to interact comfortably with one another without worrying about rejection, embarrassment, or punishment. Inclusion safety creates a sense of shared identity and helps individuals feel valued within a group.
Stage 2 — Learner safety
Learner safety promotes personal and professional growth by creating a comfortable environment to ask questions, try new things, exchange feedback, and make mistakes. Learner safety reduces self-censoring, which limits creativity and risk-taking, and encourages team members to communicate authentically.
Stage 3 — Contributor safety
Contributor safety empowers team members to work autonomously and builds confidence that their contributions are meaningful and appreciated. Contributor safety satisfies the human desire to have a positive impact on one's project, team, organization, or community.
Stage 4 — Challenger safety
Challenger safety creates a safe environment for constructive conflict. Encouraging employees to speak their minds, even if it's to disagree, helps demonstrate that opinions are valued and input is appreciated. Challenger safety also allows for different points of view that can ultimately improve a project or process.
---
Psychological safety exercises should focus on addressing the needs addressed in the four stages and include activities that emphasize empathy, communication, authenticity, vulnerability, feedback, and participation. Choose the type of psychological safety exercise that pertains to the safety stage you're trying to achieve.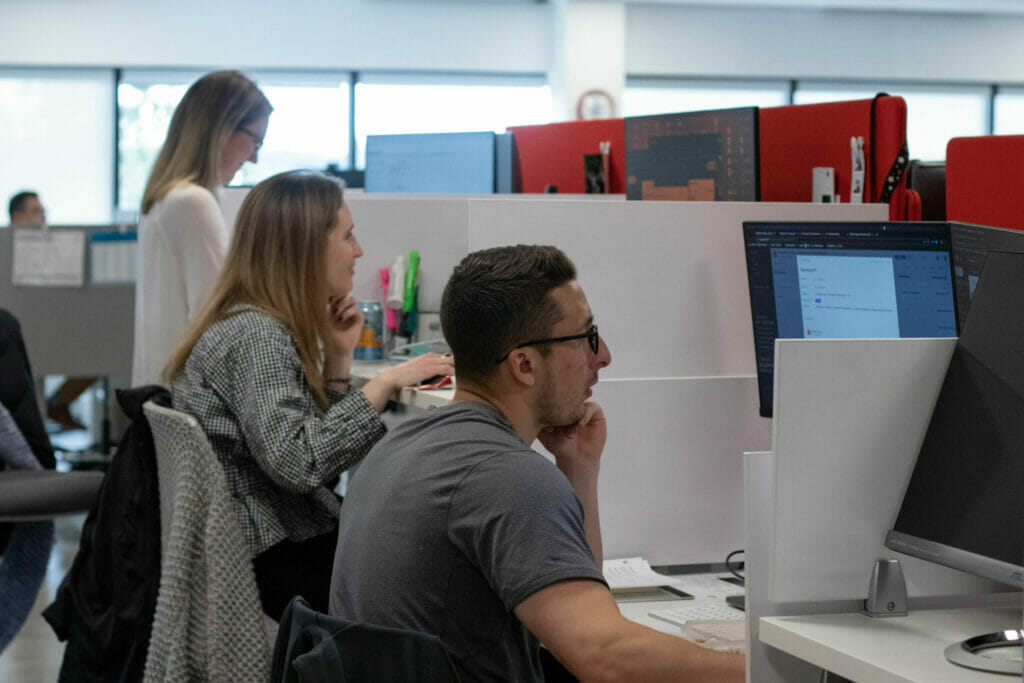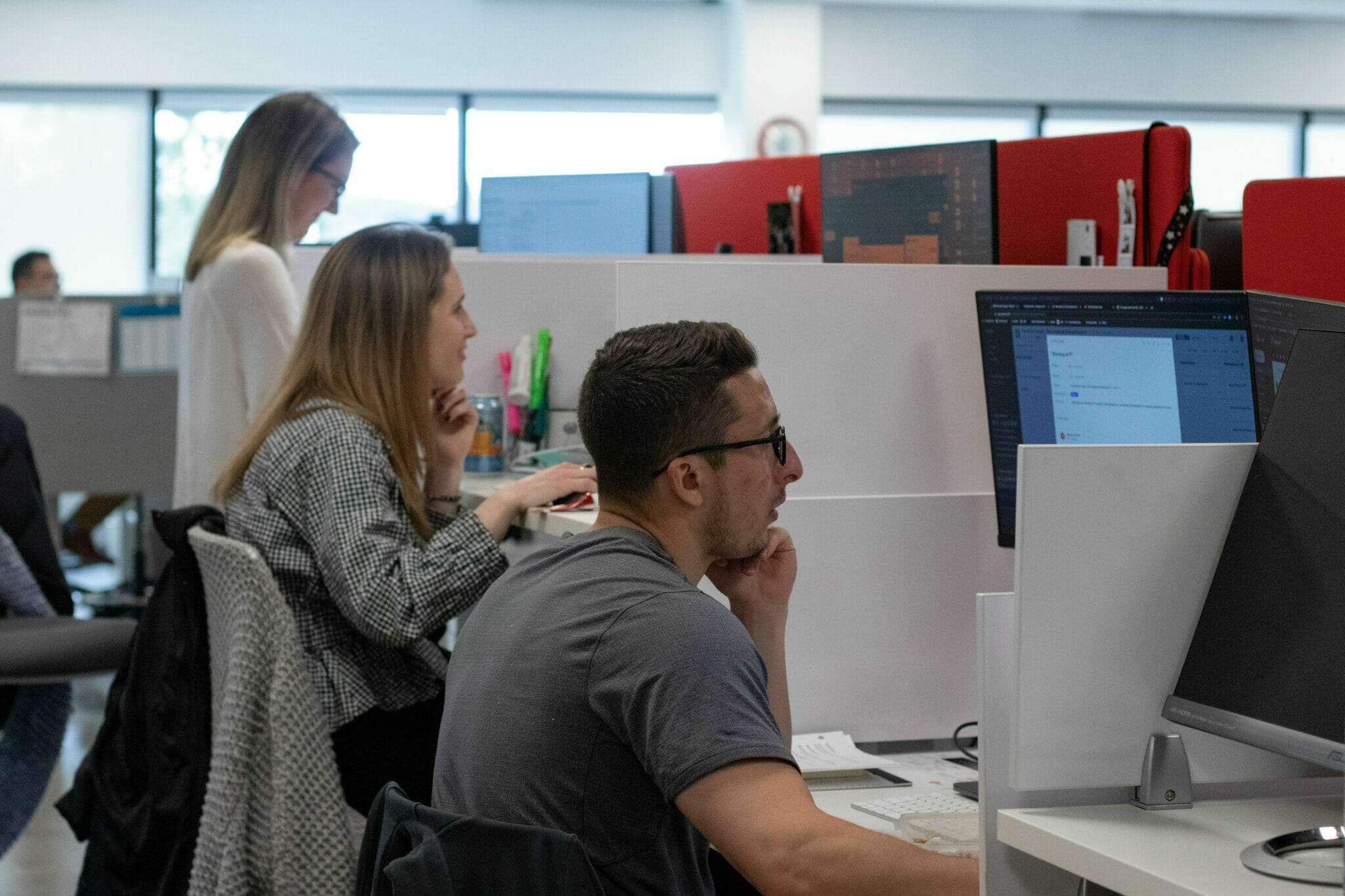 Examples of successful psychological safety exercises
How you incorporate psychological safety exercises may vary depending on the size or culture of your team or organization. Psychological safety can be introduced in small, casual ways such as meeting icebreakers or team-building activities or in a more formal, time-intensive workplace training session.
Here are five activities and exercises that can help build psychologically safe teams:
Take a psychological safety survey.
Is your culture psychologically safe? Engagement surveys help you take the pulse of your team or organization, so you can answer that question.
Survey your team members about the current state of psychological safety. Ask them if they feel safe or comfortable making mistakes, discussing tough issues, taking risks, asking for help, or offering constructive criticism.
By gathering employee feedback about psychological safety, you can pinpoint ways to improve the overall sense of belonging and well-being on your team, while setting a benchmark for success you can measure against in the future.
Speak out about speaking up.
Want another way to solicit team feedback? Break your team into small groups and ask them to brainstorm a list of ideas about what makes people feel safe to speak up.
Ask them to think about different environments (personally or professionally) in which they've felt safe speaking up. What stood out about those environments? Have them list the characteristics that made those cultures successful. Share those ideas as a group, and identify commonalities and opportunity areas.
Have warm-up check-ins.
Make it a habit to start your meetings by having each team member share a quick pulse check. Ask them to share one word to describe their current mindset heading into the session, or ask how their day has gone so far or what currently has their attention.
By focusing on your people and their feelings, rather than the specifics of a project, you'll open up lines of communication and build personal connection, all while offering an opportunity for others to share their perspectives. You may even uncover additional insights into how your team works best together.
Host an "anxiety party."
Originally developed (and now regularly practiced) by a design team at Google Ventures, an anxiety party rewards vulnerability while creating a feeling of inclusivity.
Each person spends 10 minutes writing their biggest anxieties down on sticky notes or index cards. They then spend two minutes ranking their issues from most to least concerning. Afterward, team members take turns sharing which anxiety worries them the most, and their colleagues score that issue on a zero-to-five range (from "not concerning at all" to "strongly agree, this is an area in need of improvement").
By conducting this exercise, your team can discuss your biggest worries without fear of having them minimized—so you can promptly address them.
Schedule a sticky note speak-up.
You can adapt the previous exercise to any topic. Perhaps you're hosting a project brainstorm, or you're setting team goals for the quarter. As part of the agenda, give everyone the time and space to share their own ideas or opinions.
Hand out a stack of sticky notes to each team member (if you're on-site), or invite people to a virtual whiteboard like Miro (if you're remote). Ask each person to write down their thoughts about a specific question, problem, or project. Come together as a group to compare notes, and use the commentary as a springboard for the rest of the meeting.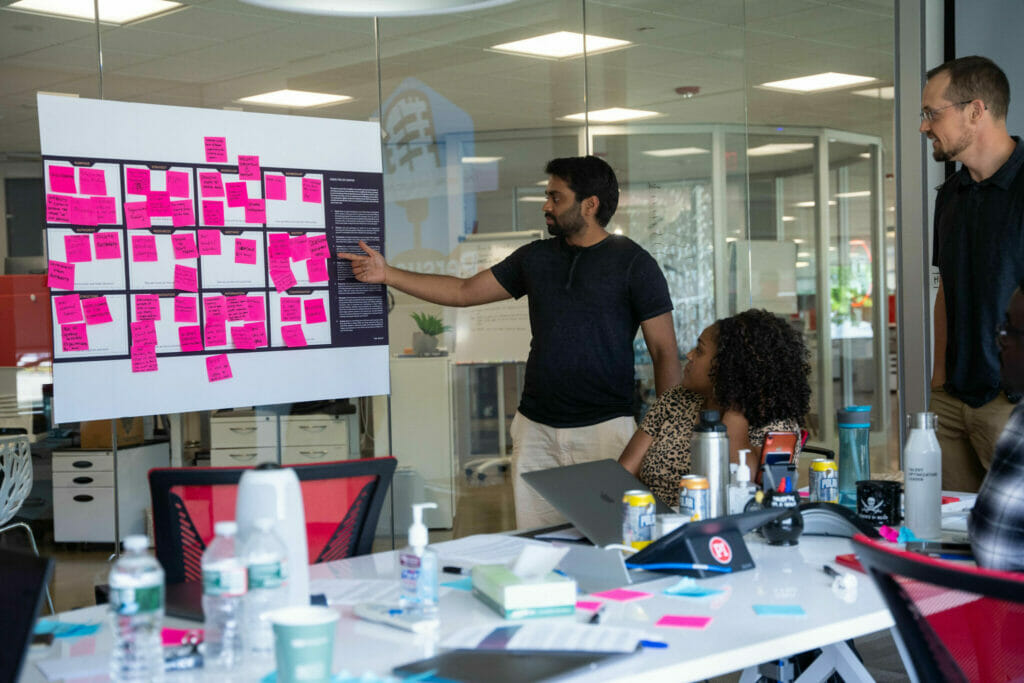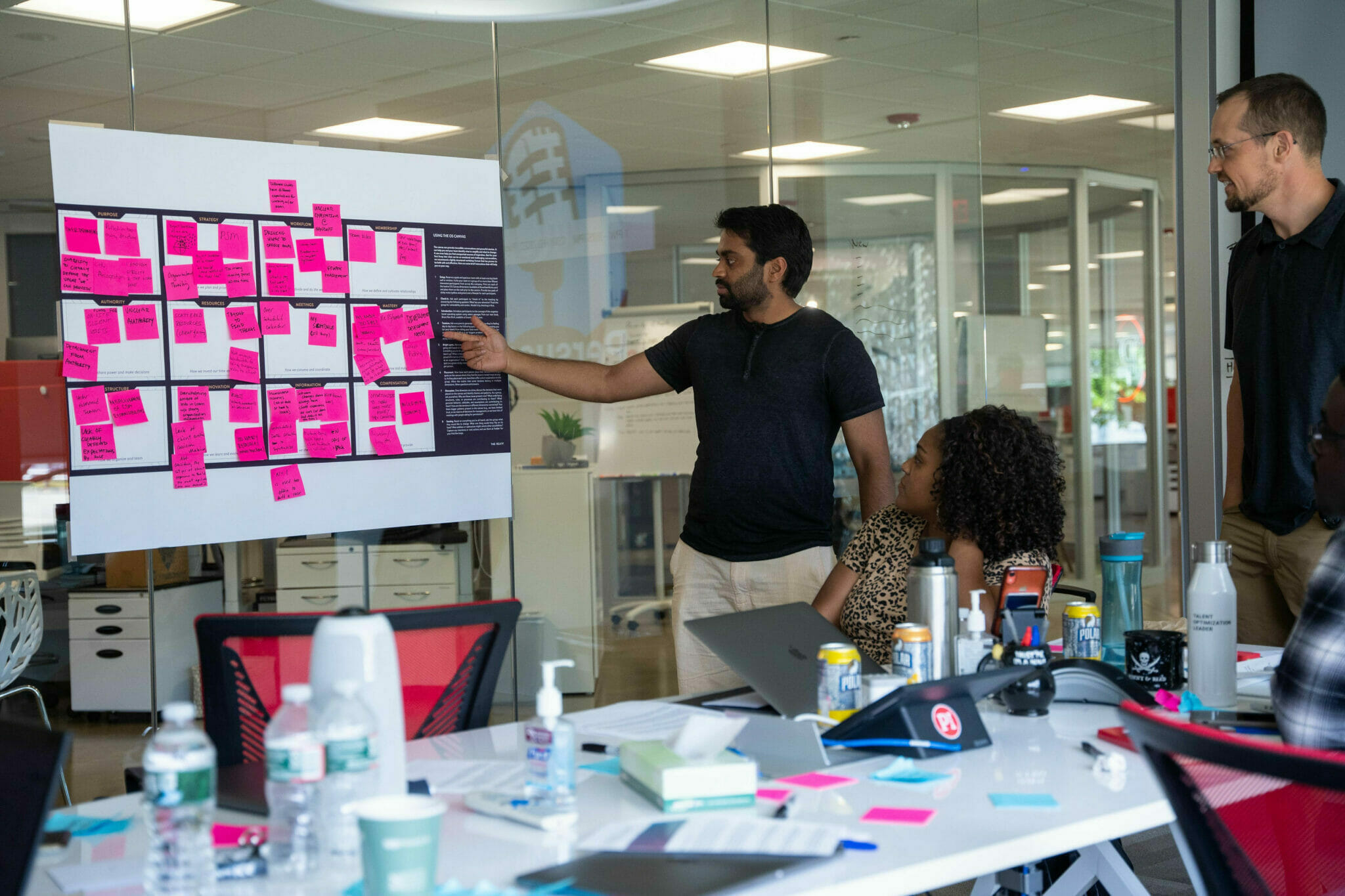 How to implement effective psychological safety exercises
Although it's important work, facilitating psychological safety exercises can be challenging and must be done with sensitivity. Showing vulnerability, feeling pressured, or speaking up can be an intimidating process for people, particularly in a professional setting.
Make psychological safety exercises more comfortable for everyone involved with the following tips:
Establish a culture of trust.
Create a safe space for team members to share ideas, and eliminate interruptions or distractions. Clearly define the expectations for an activity and keep questions and conversations focused, open-ended, and non-judgmental.
Involve the entire team.
Ensure everyone feels welcomed and included. Ask for input and ideas as you brainstorm ideas for psychological safety exercises, and request feedback once the activity has been completed.
Cultivate the right team mindset.
Organizations that prioritize a culture of personal and professional growth are more likely to have team members who are open to the idea of psychological safety exercises. Make it clear that your intent is to foster more cohesiveness and better communication.
---
Employees who feel accepted, appreciated, and empowered to contribute are more likely to be creative, comfortable, and confident at work. By incorporating psychological safety exercises and activities into your workplace, you'll improve the productivity and well-being of your employees—and, in turn, your organization.