The human resources department is generally considered to be responsible for people and talent strategy. But the truth is talent strategy is a shared responsibility. HR shouldn't have to go it alone.
Unfortunately, many companies don't understand this yet. The 2020 State of Talent Optimization Report found that only 22% of companies consider talent strategy a shared responsibility and not just the focus of HR.
To succeed, companies need to fully align their people practices with the overall business needs. In other words, they need to align talent strategy and business strategy. And that needs to be a collective effort between HR and the C-Suite.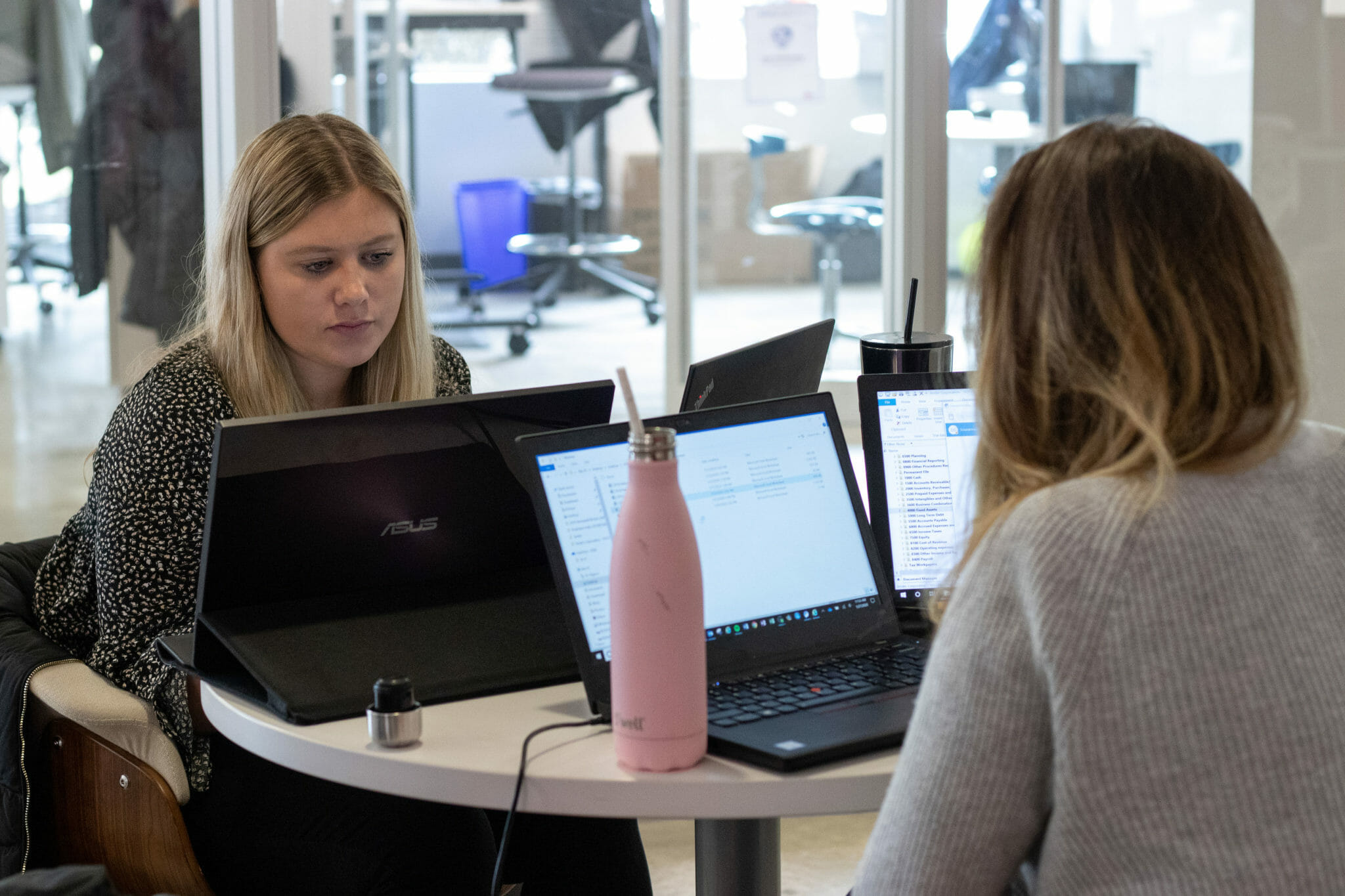 HR doesn't own talent strategy—so who does?
Ideally, HR is a strategic partner that collaborates with the senior team to design and set the talent strategy.
Then everyone—executives, managers, and individual contributors alike—work together to execute that strategy.
You might be thinking, how can an individual contributor execute the talent strategy? Here's one example: Let's say your business is working in an Exploring business strategy and seeks to bring new products to market quickly. Individual contributors can help you reach your goal by behaving in line with your organizational values (e.g. action, drive, or energy).
Only 12% of companies align their talent and business strategies.
The same study of 600 executives found only 36% of companies even have a talent strategy; of those, only 12% align their talent strategy with their business strategy.
Let that last statistic sink in.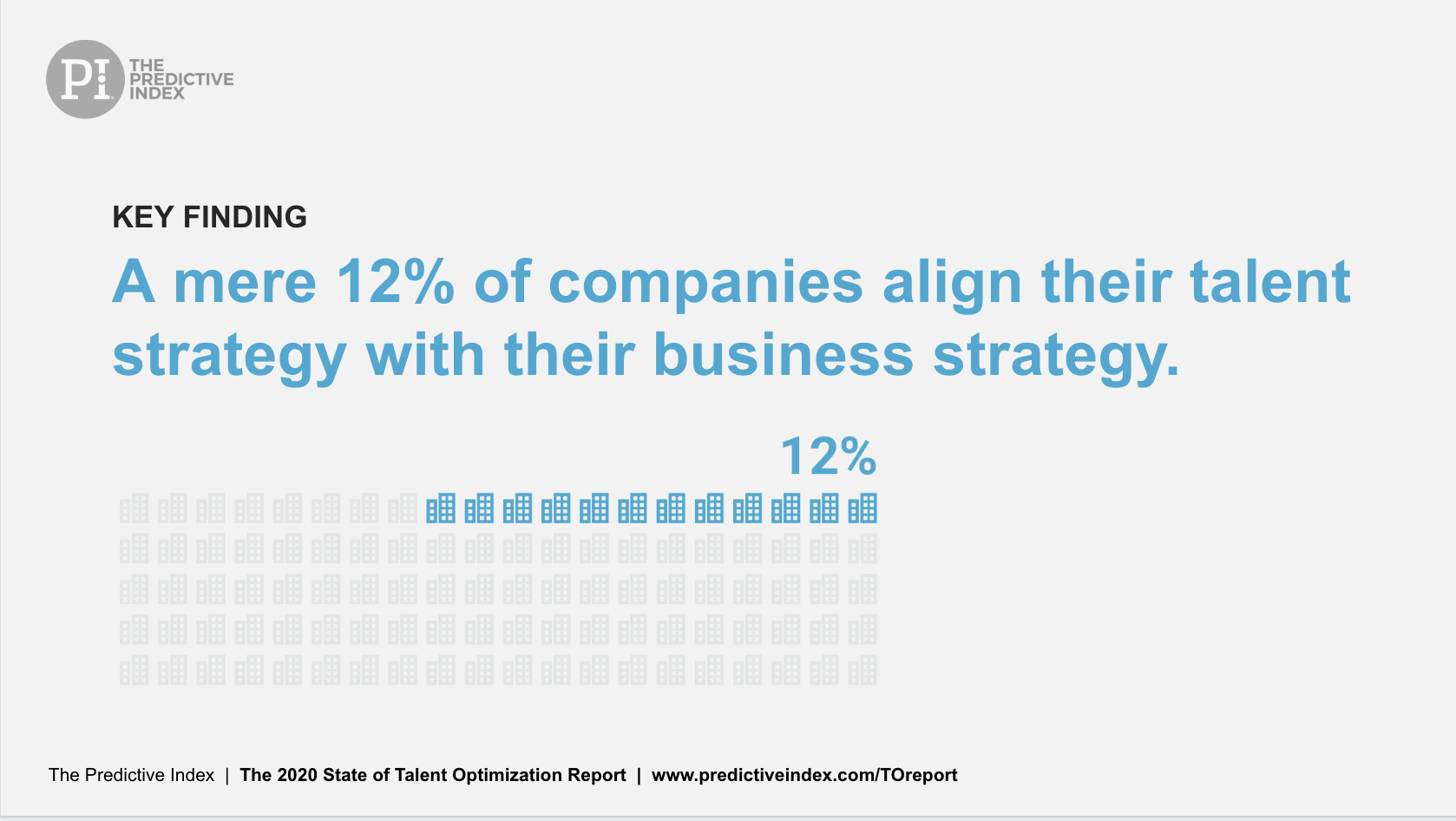 You can have the best business strategy, but if you don't have the right people in the right seats—and if you don't engage those people so that they're highly productive—how can you ever hope to achieve your goals and objectives?
If you can align what you're trying to accomplish from a business perspective and be proactive about what types of talent you'll need to get there—and at which times—you can achieve your results in a much more efficient way.
Join 10,000 companies solving the most complex people problems with PI.
Hire the right people, inspire their best work, design dream teams, and sustain engagement for the long haul.