The world of business has changed—in many more ways than one. Between the advent of hybrid work, fast-evolving COVID variants, and a precarious economic future, workers are rethinking their role in the talent market. And companies are taking note, lest they be left behind.
Today's workplace will be defined by two things: flexibility and empathy. People have grown. Their goals have shifted, their ambitions have evolved, and their career trajectories may look drastically different than they did even six months back. As a leader, it's imperative to understand where your people are at—physically, mentally, and emotionally.
Otherwise, they may join the millions of others heading for the door.
The key word here is may. Organizations lie at a pivotal crossroads—one road defined by the status quo, the other lined with unprecedented opportunity. By learning from some of the world's leading talent authorities, you can future-proof your organization against risk, while giving top talent a reason to stay.
Here's what the experts are saying:
Embrace the digital transformation.
The words "digital transformation" have been in vogue practically since the dot-com boom (and the history stretches even further back). Consulting firms like McKinsey and Deloitte have long touted the role transformation can play in accelerating business growth. By reinventing even the most traditional business models and bringing them into the modern era, leaders can scale quicker, more efficiently, and with reduced risk of failure.
If digital transformation was already cruising, then COVID-19 slammed the pedal to the floor. Those in tech-heavy or tech-adjacent industries were able to fast track existing strategies, giving rise to now-household names like Zoom and Slack. Meanwhile, less progressive sectors, like manufacturing and financial services, had to adapt or risk critical setbacks.
The result? The world's more technology-savvy than ever before. According to Bain & Company, business leaders who continue to embed new technology into their organization's fabric will be best positioned for an ever-changing market.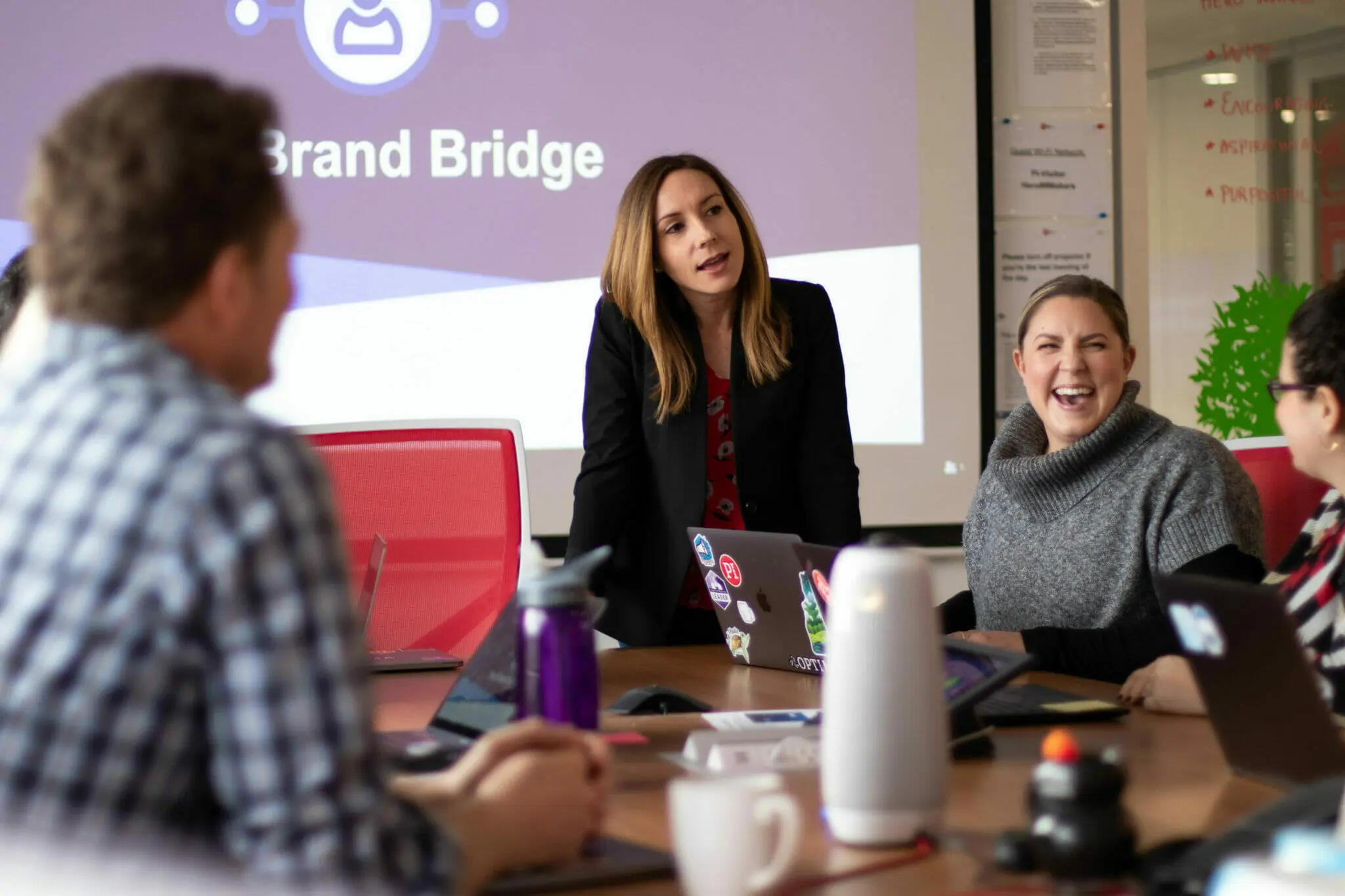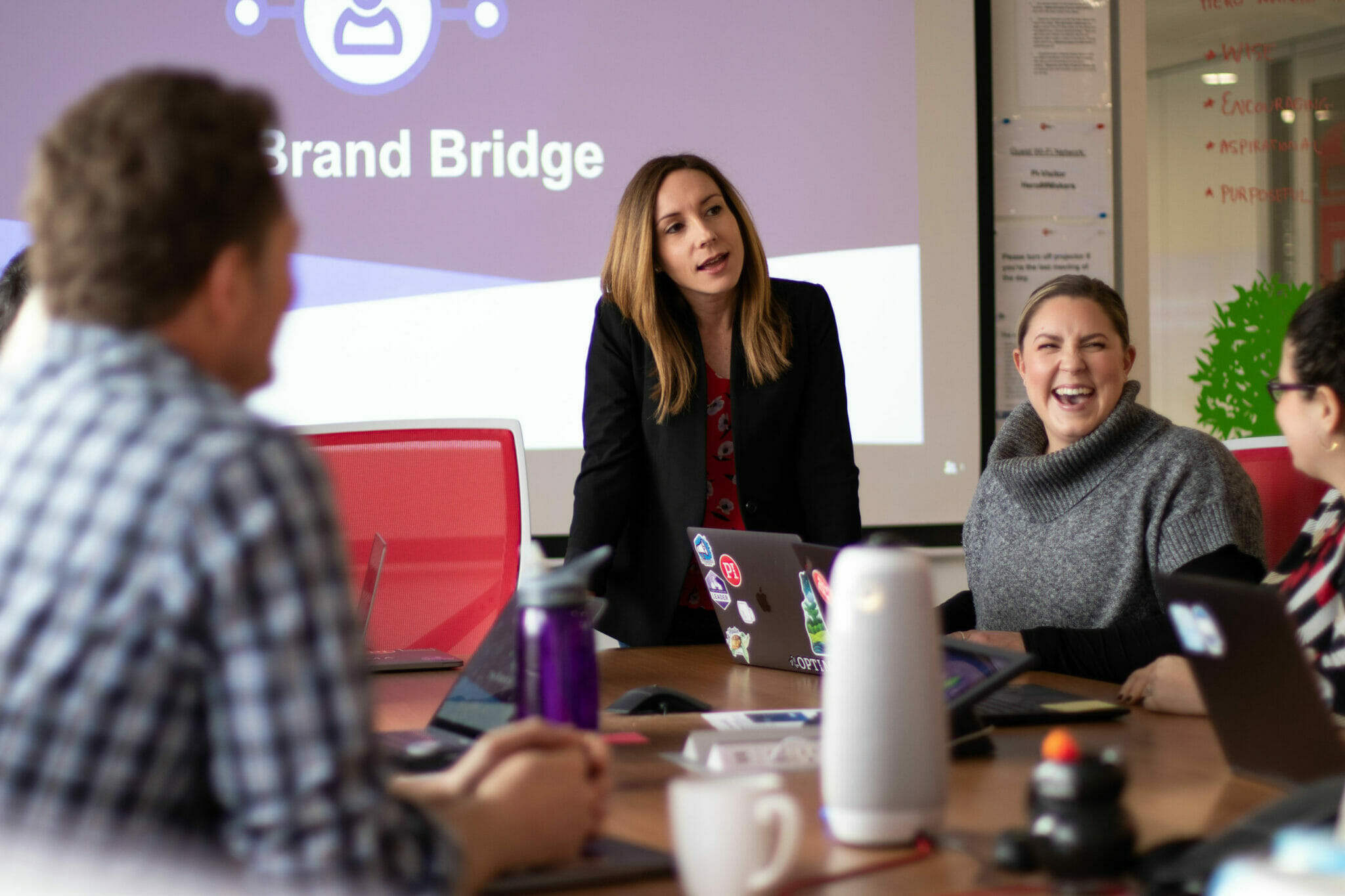 Hire and lead the right talent.
In Harvard Business Review, Bain partners Michael Mankins, Eric Garton, and Dan Schwartz detailed research conducted among 300-plus global businesses across nearly every industry. The goal of the study was to find commonalities between these companies as they rebuild their workforces for the post-COVID era.
Perhaps the No. 1 takeaway: Put the right people in the right roles. According to Bain, fewer than 5% of a company's roles drive more than 95% of its strategic execution and end results. Not only is this a call to understand what's working with that 5%—it's an opportunity to replicate that success through the whole organization.
Predictive analytics are playing a crucial role in helping businesses tackle this disparity. Through the use of people analytics such as behavioral science, leaders can determine which skills correlate with success for a given job function. Managers can then leverage that data to build a job benchmark, and recruit and hire candidates that best fit the target.
Great candidates don't always come externally. Managers can also use job benchmarks to "coach up" talent from within the organization to fill open roles. Not only does this help prioritize employee development, but it's also lower-cost and forward-thinking. According to Bain, organizations can fill more than 60% of their future roles through existing employees.
By taking a talent-first approach to business strategy, leaders can re-envision and transform their organizations for any market scenario. And Bain suggests this is just the beginning of a larger movement. In their words: "Most organizations have barely scratched the surface."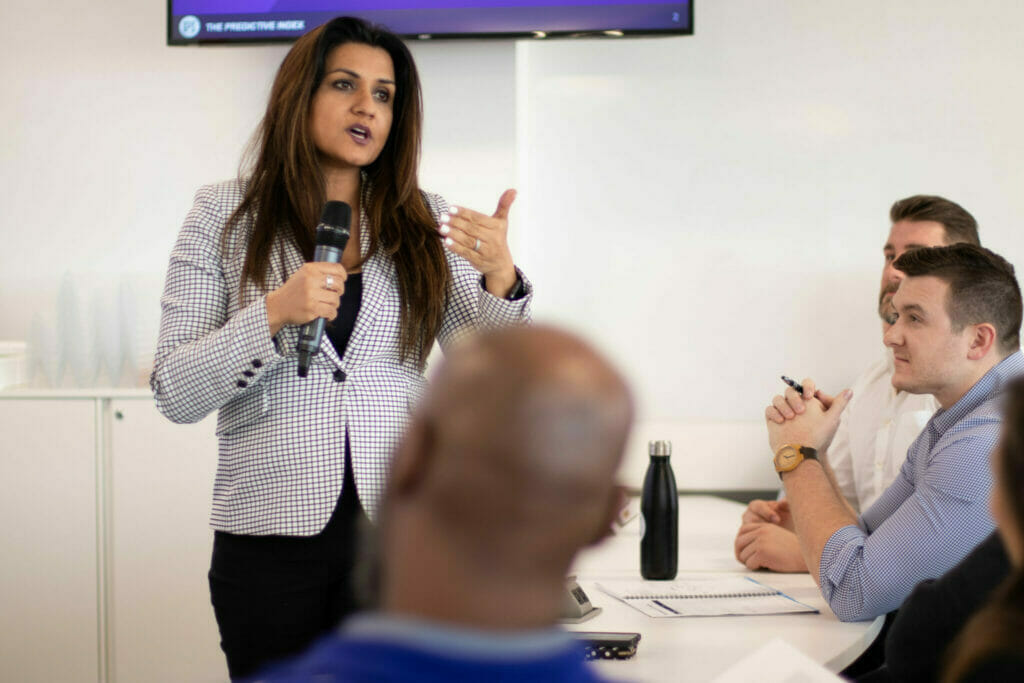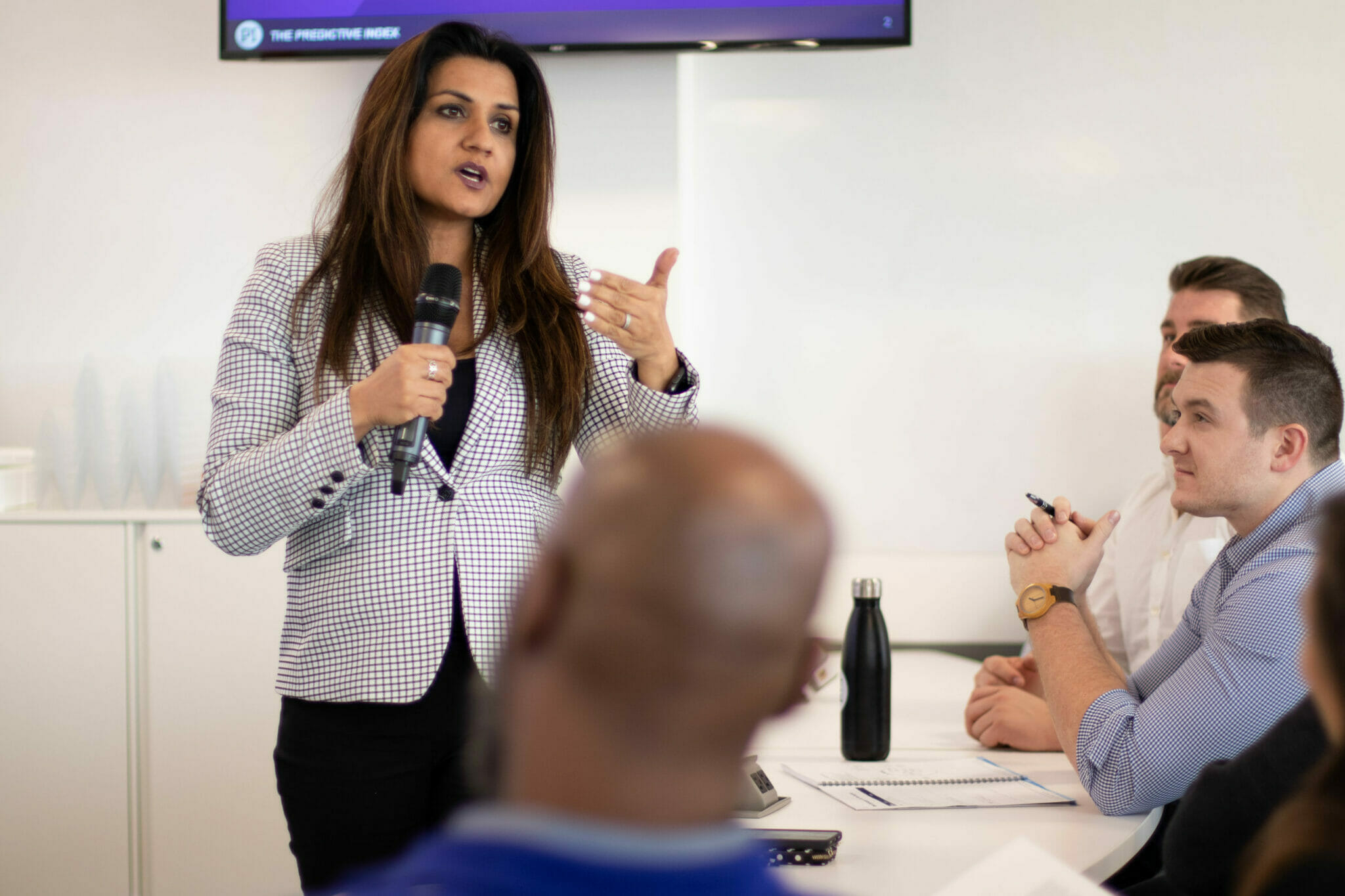 Gain unparalleled insight into your people.
The world will continue to shift, long after this pandemic ends. Most people won't readily accept a two-hour commute to the office. The days of a traditional 9-to-5 are likely numbered. And employee retention will continue to be a concern for those who don't accept these realities.
Get ahead of these trends. Book a High Performance Series workshop, and learn how to build and lead united teams that succeed together, even when apart. Led by a talent optimization expert, this two-part session provides eye-opening insights into your people and their needs.
Gain access to 60-plus years of behavioral science and people analytics, and come away with tailored recommendations that will help you reinvent your strategy—and reimagine your people.
Join 10,000 companies solving the most complex people problems with PI.
Hire the right people, inspire their best work, design dream teams, and sustain engagement for the long haul.