Soaking in the view from my office, I noticed a hawk swoop down past my window to feast on a mouse scurrying across a patch of grass. It reminded me that most birds of prey are solitary hunters, and I couldn't help but contemplate the effectiveness of that strategy: "Why don't all hawks work together to hunt their prey?"
For a hawk, I suppose hunting small animals like mice, squirrels, and rabbits is a light lift. But if the hawk had a bigger goal—like bringing down a fox or a wolf—it would have to team up with other hawks to get the job done.
It's the same in business.
In a fast-growing company like The Predictive Index®, collaboration is key to achieving colossal hiring goals. Sourcing a large quantity of top talent is extremely difficult without the support of employee referrals.
Referrals account for 28.6% of our hires.
Encouraging employee referrals puts us in a position to hire qualified candidates at scale. In fact, our employee referral program is so active, we have spent $120,000 on employee referral bonuses since the start of 2018.
While that number might sound scary, it was worth every penny. Here's why: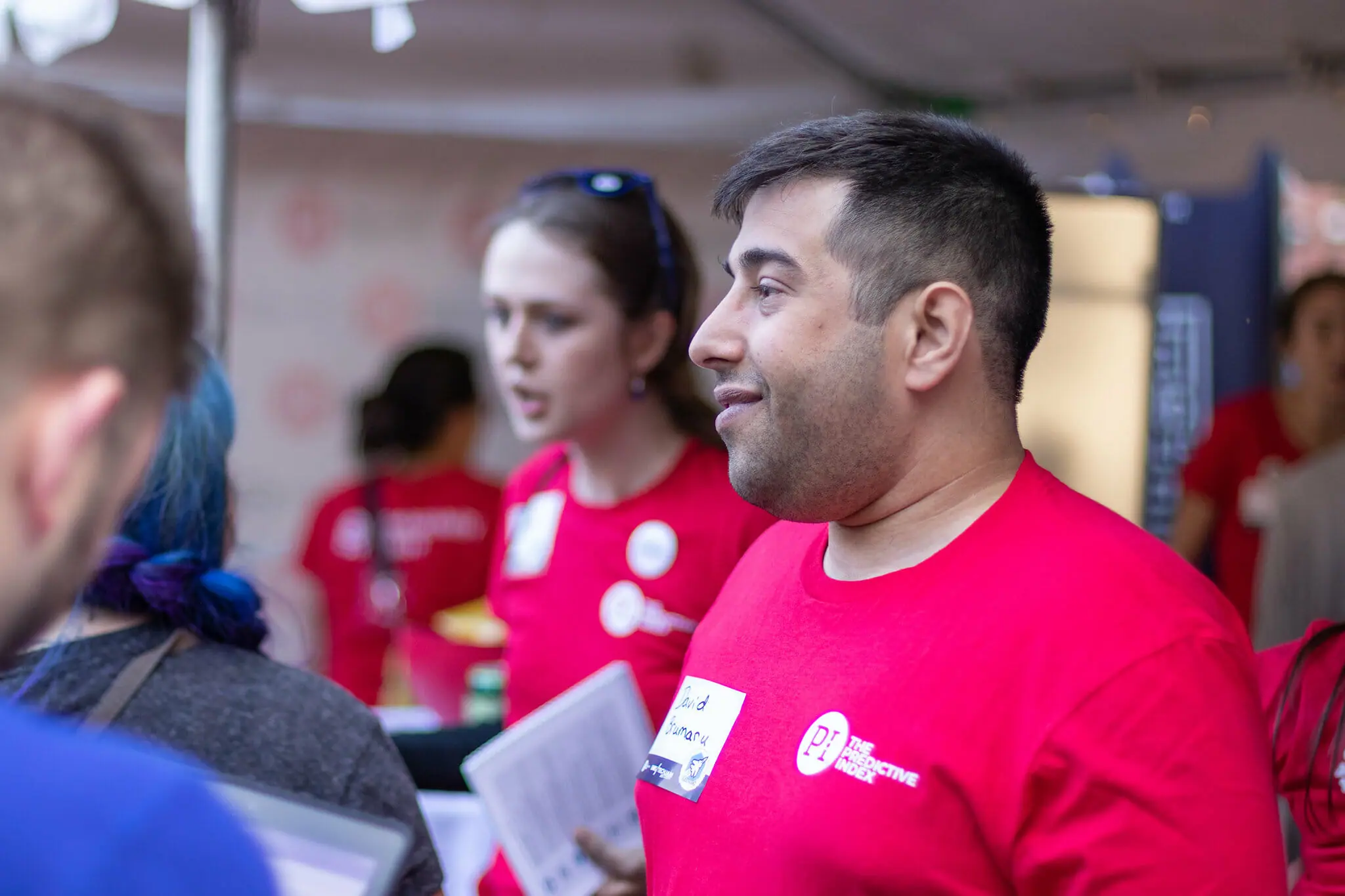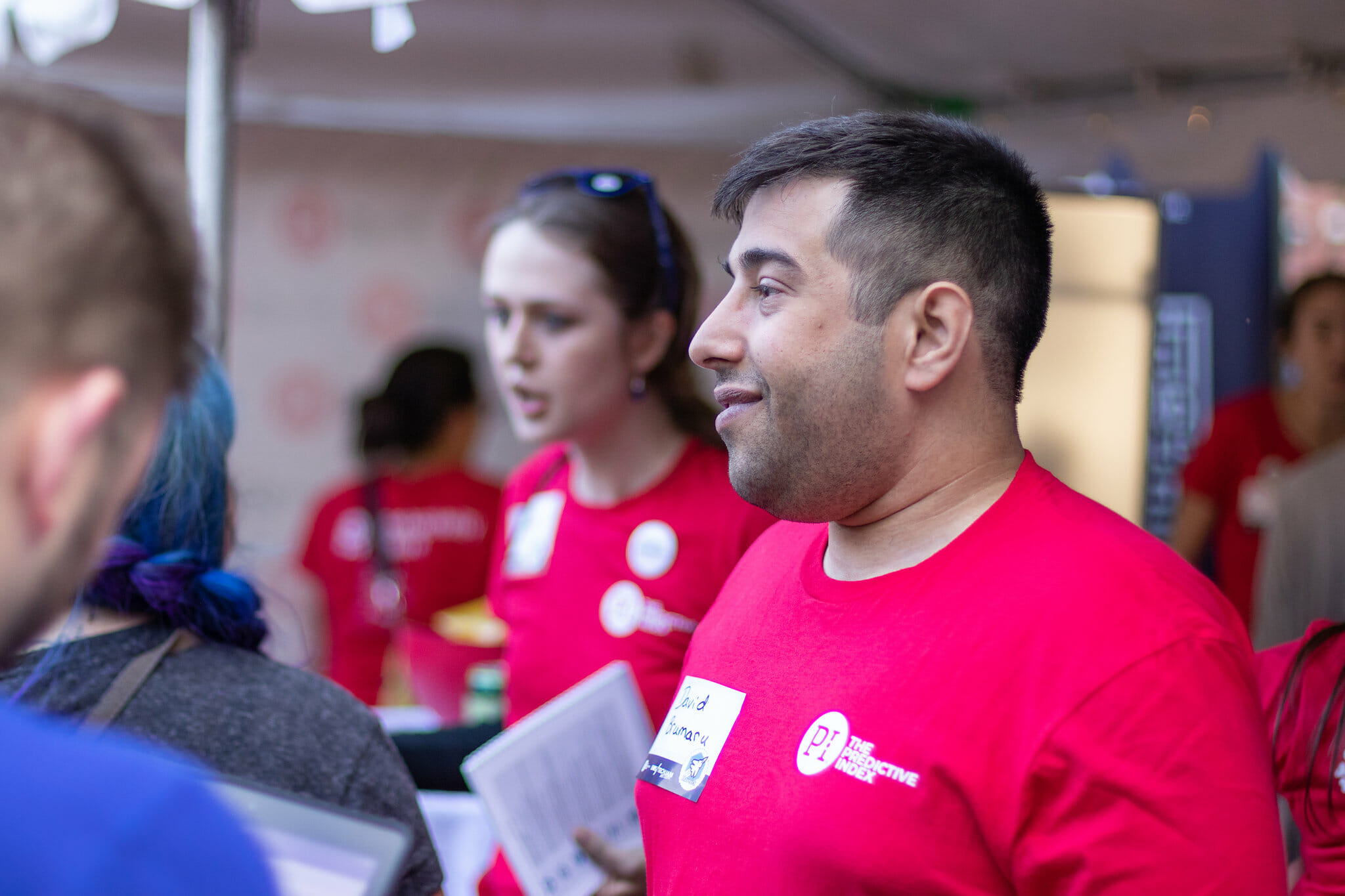 Other resources that might interest you:
Employee referrals are more likely to be high-performing.
We recognize employee referrals as the most coveted source of talent. That's because referrals are more likely to be high-performing:
Like attracts like

: If you have a culture of high-performance, chances are your employees run in the same circles as other high-caliber candidates.

Appearances

: No new employee wants to make their referral source look bad, right? By virtue, employee referrals have a vested interest in meeting performance expectations.

Faster ramp

: Employee referrals have someone familiar in their corner who understands their needs and can help with ramp up and training.
Referrals are an amazing source for outstanding high performers. However, we also leverage data to ensure we're making strategic hiring decisions.
Join 10,000 companies solving the most complex people problems with PI.
Hire the right people, inspire their best work, design dream teams, and sustain engagement for the long haul.
Referrals plus data equals hiring success.
A proven method to collect data points on candidates is pre-hire assessments. We use behavioral and cognitive assessments to get a better view of someone and understand how they're wired to think and work.
Combining all these data points (assessments, resume, referral, etc.) helps us better predict on-the-job performance.
Here are a few examples of outstanding employees we brought into our company via our employee referral program:
Alex Fajardo – Account executive, team lead. Previous sales experience. Started as an account executive and was promoted after nine months.

Maverick

Reference Profile.

Mamie Cox

– Implementation success specialist. Previous experience in academia and publishing. Promoted after nine months.

Collaborator

Reference Profile.

Lyon Van Voorhis

– Software engineer. Advanced his career at PI by involving himself in product and operations and has been promoted twice in three years.

Venturer

Reference Profile.
How to roll out an employee referral program
Feeling inspired to implement an employee referral program at your own company? Here's what's worked for us:
Provide a lucrative incentive to inspire people to tap into their networks. We offer $5K for referrals and$10K for tech roles, or any roles with a long time to fill. If you don't have that kind of cash on hand, other rewards include trips, gifts, vouchers, or time off.
Transparent communication is the number one thing that leads all the rest of the steps. We stress the impact employee referrals have on our ability to reach our collective business goals. We also keep the entire organization updated on the success it's brought us thus far.


As the leader in talent optimization, we need to constantly align our people strategy with our business strategy in the pursuit of optimal business results. To accomplish this, we need to find the best talent—and our employees can help us do that.
We communicate the success of the program at monthly all-company meetings.

We provide updates on the pipeline, open roles, and new hires via bi-weekly manager's execution meeting notes, which are shared with everyone in the company.
Recognize employees for their hard work to keep the momentum going.
We express appreciation for all the effort and hard work required to cultivate a referral and celebrate wins publicly on

Slack

.

We provide quarterly awards and extra incentives to the employee who provides the most referrals.
Sourcing high-performing talent through a solid employee referral program might seem daunting because of the associated time and money costs. But it has proven to be critical in our strategy and the way we position ourselves to achieve shared company goals.
Ultimately, we've been able to use talent optimization as a framework by which we've aligned people and our colossal hiring goals. And you can do it too.