Management consultants serve their clients in a variety of ways—from providing functional expertise to being an objective party in a major decision a company is making.
To provide more insight into what management consultants do, we recently interviewed Alicia Lykos of Red Wolf Group to learn about her experience in the field.
What management consultants do
Management consultants are experts at helping businesses improve performance and solve problems. Quite often, this work is centered around helping organizational leadership improve overall operations.
More recently, management consulting is shifting to address talent strategy—in addition to the overarching business strategy. Why? The 2019 CEO Benchmarking Report found that four of the top five challenges CEOs face come down to people problems. Without a talent strategy in place that allows for successful business strategy execution, an organization's results are left to chance.
For Lykos, consulting work centers around helping CEOs build a better framework for their talent strategy. "I founded Red Wolf Group after seeing a large gap in the marketplace," said Lykos. "In previous years, many [CEOs] would rely solely on HR for anything 'people-related', but I've increasingly come across executives who want to take a more proactive role in developing company culture."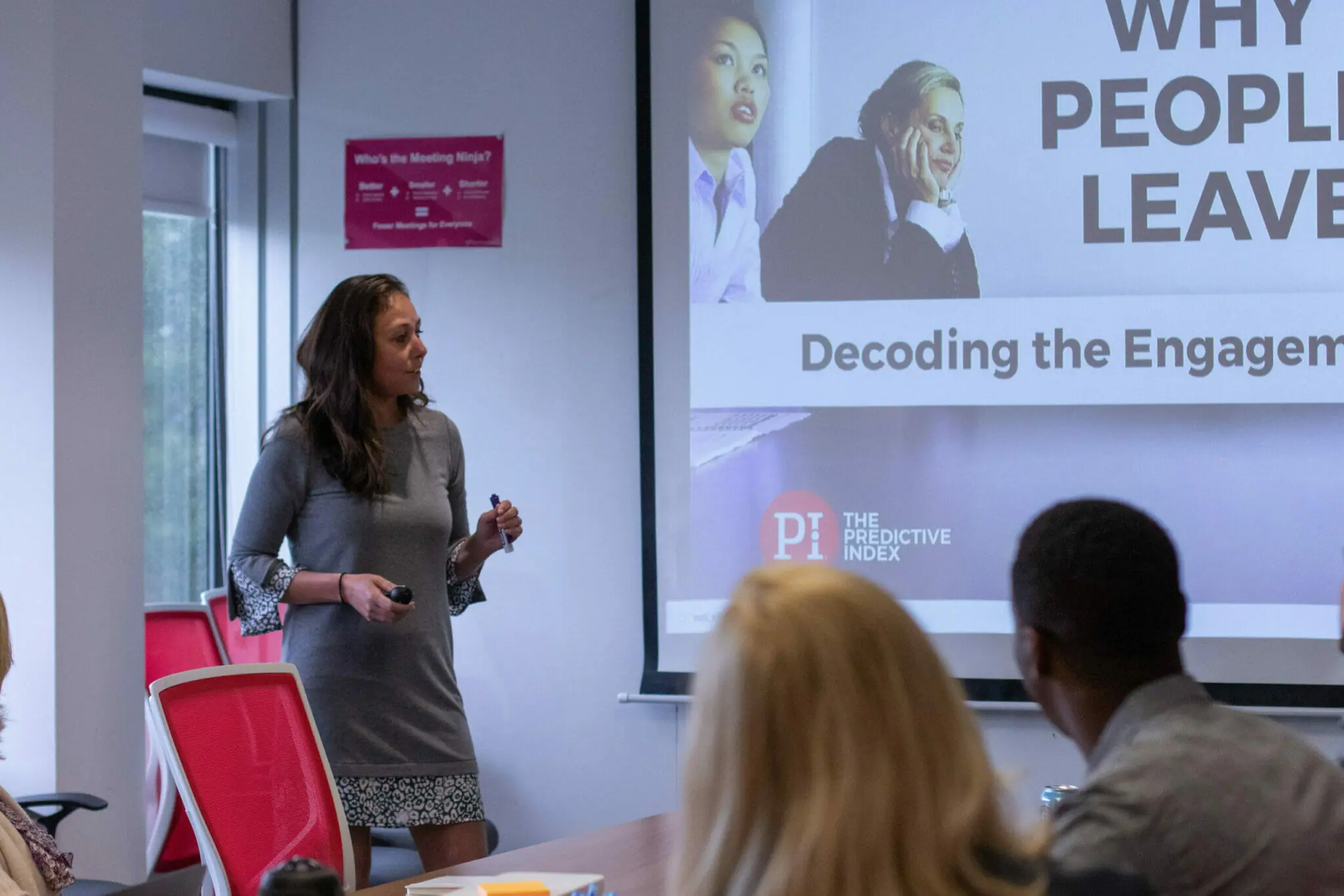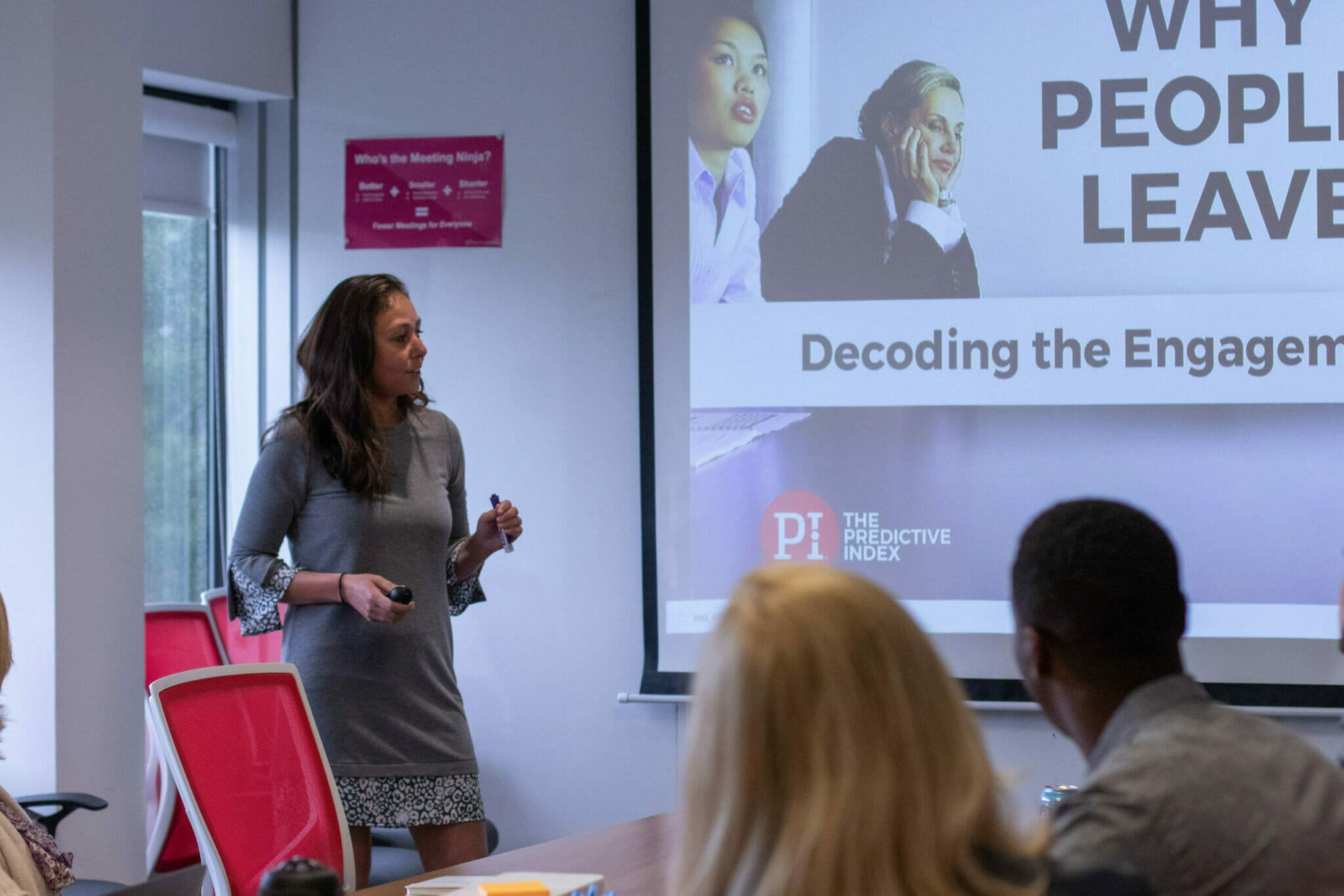 A day in the life of a management consultant
What a management consultant does on a day-to-day basis can vary greatly as a result of the job itself, as well as whether a consultant works solo or with a consultancy firm. However, there are some defined commonalities.
Project work is the foundation of most consulting engagements.
Project work has traditionally been the foundation of most consulting engagements—but those days are numbered. A 2019 survey found that CEOs are looking for more than just traditional management consulting—and they're shifting away from expensive, customized projects. Instead, they're looking for a proven process and system to get results and better align talent with the business strategy.
While a proven process and system may streamline the day to day a bit, you can still expect a great deal of variety in a management consultant's work.
Work-life balance can be a struggle.
As with all jobs, there's a trade-off: Long hours are common and flexibility is important. Consulting is not the average 9-to-5 job, and you can spend a considerable amount of time away from home when meeting with clients on-site. The role is also quite demanding and often means being under pressure to meet tight deadlines.
How to get into management consulting
Unlike many other occupations, there's no set career path into the consulting industry. Generally, consulting is not a degree-specific industry. Rather, consultants choose to focus on a handful of business issues, such as employee engagement or regulatory compliance.
An aptitude for client handling, listening, strategic planning, business analysis, and team building are attractive to consulting employers, as are creativity, flexibility, and strong interpersonal skills.
Trust and courage are critical skills for management consultants.
When working with clients, trust is a must. But how do you cultivate a trusting relationship with clients? "Listening to my client's concerns allows me to gain their trust," said Lykos. "In turn, I'm able to truly analyze the situation and help them bring the business from where it is now to where they want it to be." More than that, Lykos shared, establishing trust can open the doors to challenge decision-makers to adopt a different mindset or help shape their current approach.
Another critical consulting skill is the courage to voice an opinion. "Having the courage to speak up is another-—perhaps more important—skill," Lykos told us. "As a consultant, sometimes I feel it comes down to bravery—saying what needs to be said, even when no one else is willing to say it."
Lykos shared that business owners typically avoid discussing or addressing the company's weak points, but by digging into the data and test results, she's able to formulate improvement plans that aim to turn their weaknesses into their greatest strengths.
Being a consultant takes a unique skill set that balances analytical abilities and stellar communication. Good consultants think like executives, understand management trends, and have the ability to influence business.
To take your next steps toward becoming a management consultant, check out our blog on how to become a management consultant.
Interested in learning more about adding talent strategy to your consulting toolbox?
Whether you're just beginning your consulting journey or are a seasoned professional, The Predictive Index® has a methodology and proven tools to help.
Take it from Lykos: "At Red Wolf Group, our philosophy has always been to empower leaders with the knowledge and understanding of workplace behaviors to strengthen their management capabilities. That's exactly what PI allows us to do."
Join 10,000 companies solving the most complex people problems with PI.
Hire the right people, inspire their best work, design dream teams, and sustain engagement for the long haul.