As our CEO Mike Zani said, "The Glassdoor Employees' Choice Best Places to Work list is the holy grail of human capital type awards." Earning a spot on this list is a badge of honor for executives and employees alike; it shows the world what a dynamite culture they've built and maintained.
And it's an exclusive club to belong to. Just 100 companies are selected each year—50 in the "top large" category and 50 in the "top small and medium" group.
We're thrilled that eight PI clients made the 2019 list! They are:
Silverline

Peabody Properties

South Carolina Federal Credit Union

NetWorth Realty

Pariveda Solutions

CarSense

vCom Solutions

Healthy Spot
If you're a business leader hoping to make your way onto Glassdoor's list in the future, you might be wondering: "What's their secret?"
We spoke with three of our clients—Leslie Norris, SVP human resources and development at South Carolina Federal Credit Union; Kirk Schrader, VP of personnel and culture development at CarSense; and Cassandra Allen, talent management specialist at vCom Solutions—to ask questions on topics ranging from core values to hiring. Here's what they had to say:
Q: What's your company mission and how do you live it?
Leslie: "South Carolina Federal Credit Union's mission is to provide convenient and competitive financial services that exceed our members' expectations. We live the mission by staying up to speed with technology, the economy, and financial trends in the market.
Of utmost importance is also taking care of our people. We recognize that our employees are truly vital to the organization's success. Happy employees really do yield happy members. When our employees succeed, so does the organization."
Kirk: "CarSense strives to enhance lives by faithfully providing unequaled automotive value in an open, friendly, and trustworthy environment. We sell used cars, late model used cars. They're wonderful; no dings, no dents. When you buy a CarSense car, you know you're making a smart decision. You're not going to get hurt on depreciation. You can save that money to put toward other things that are important—family, college tuition, vacations.
We just want people to have a better life. We want our customers to not get hurt by buying a new car—and we want our employees to have a better work-life balance at our sites. I spent 32 years in the car business. I remember one time I asked my boss for my schedule. He took my hand, led me outside, and said 'You work 9 a.m. to 9 p.m., and your day off is Sunday. If you ever forget, it's written right here on the door.'
At CarSense we've taken the ugly out of buying a car. There's no negotiation because we're one price selling. You don't have anyone working nine to nine. If little Suzie is in a play at 9 o'clock in a traditional store you miss it because you can't be late. But here, I not only want you to see the play; I want you to take her out to breakfast first to create that memory. And when you come in, I want to see the video. I want to be part of that because you're important to me. We're a family."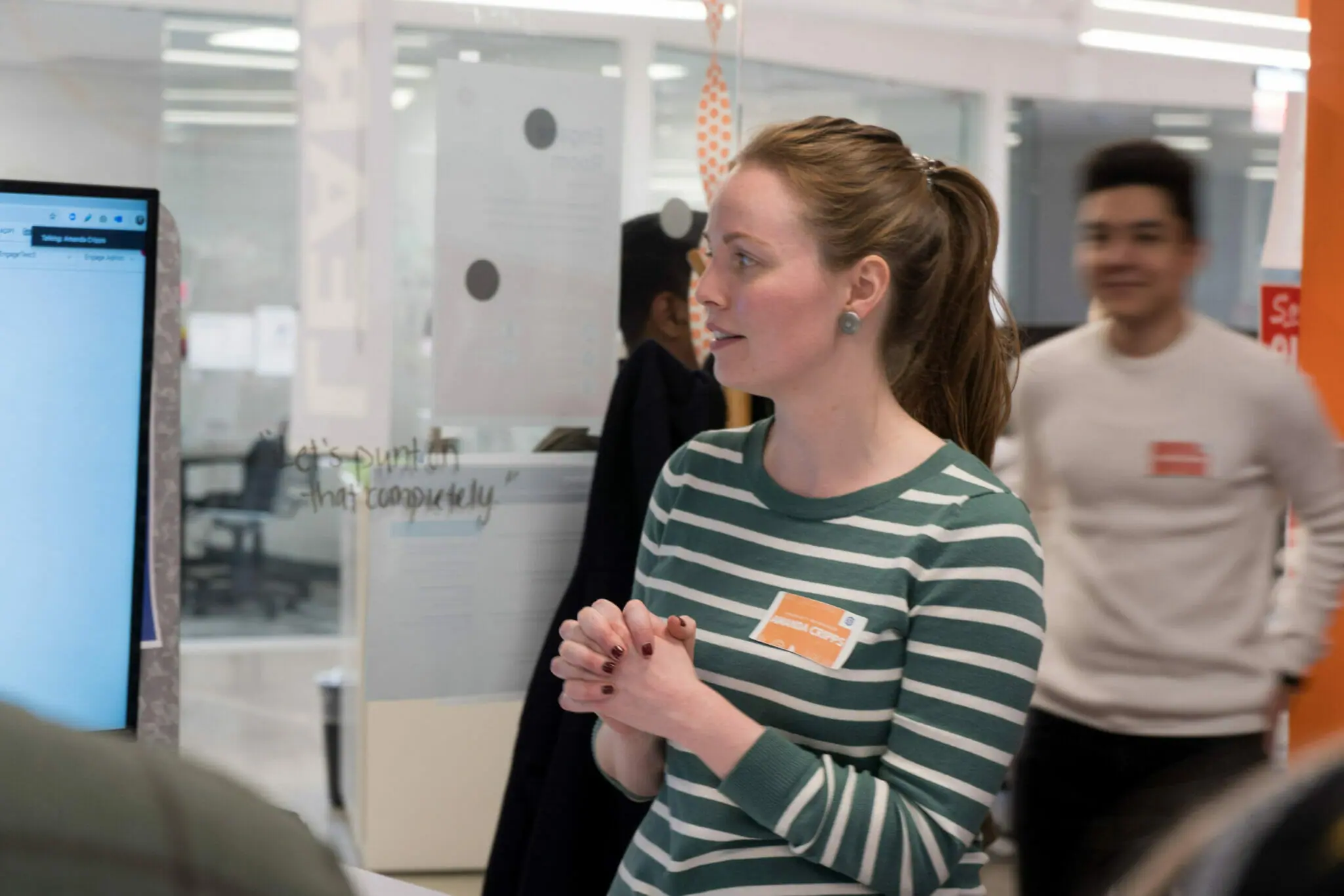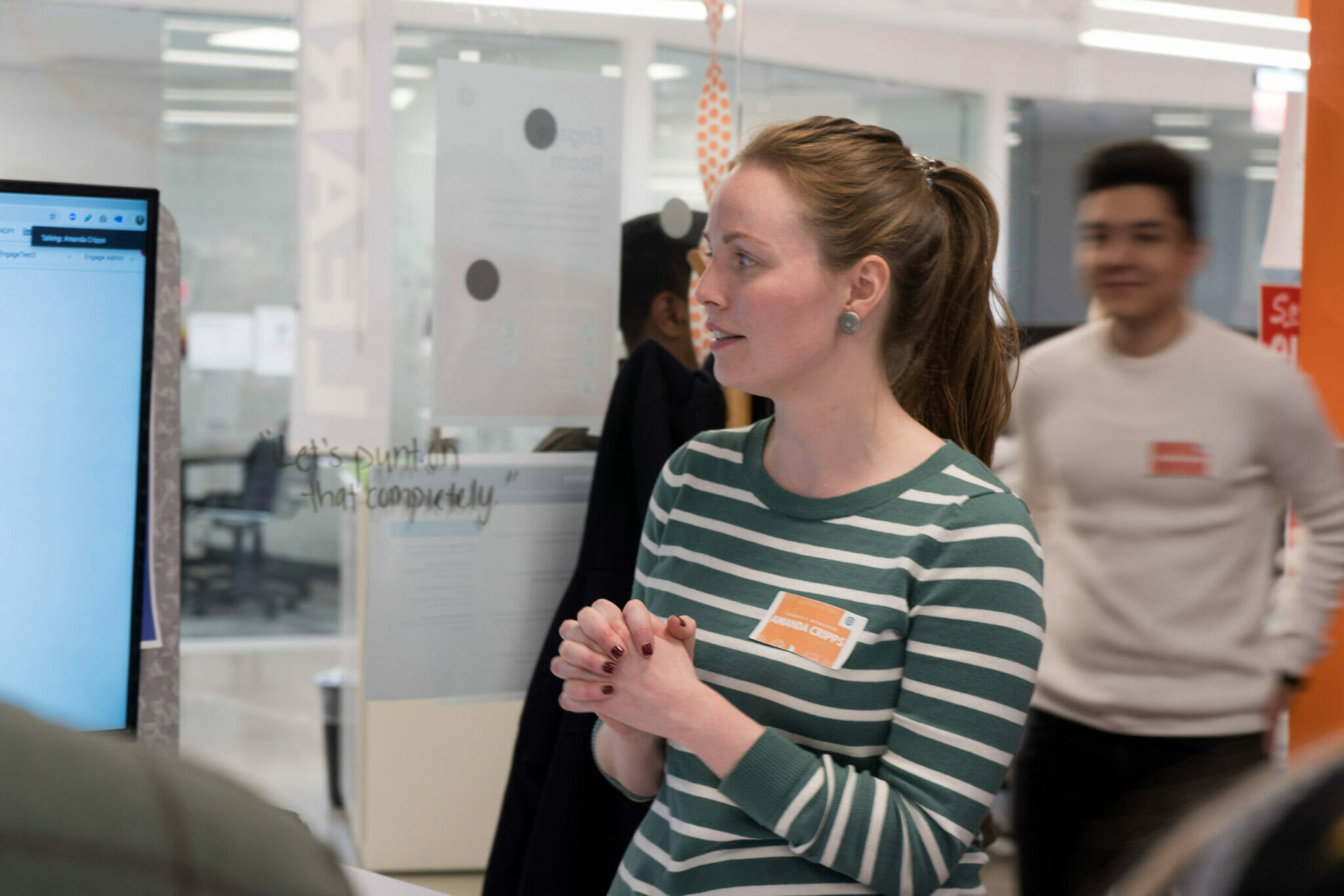 Q: What are your organization's core values and how do they align with your business strategy?
Leslie: "Core values include honesty, teamwork, accountability, professionalism, positive attitude, and sharing the vision. These core values align with the business strategy of creating a culture of cohesion.
By using these six essential guiding principles as a foundation, our organizational leaders create a culture where employees can belong, feel valued, and commit to achieving personal and organizational success. In doing this, leaders promote a mindset of caring more about the outcomes of others than themselves. Our leaders help employees find a meaningful purpose to what they do and encourage employees to use that purpose to ignite their passion for the betterment of those the organization serves."
Cassandra: "We aim to align [our strategy] with five core behaviors that we call 'How We Behave.' These behaviors are Impact (focusing on great results, not just process), Communication (listening well, instead of reacting fast, to better understand), Curiosity (pushing ourselves to learn and change to become more valuable to vCom), Innovation (challenging prevailing assumptions when warranted and suggesting better solutions), and Judgment (identify root causes and get beyond treating symptoms)."
Q: How do you protect your culture as things change over time?
Leslie: "The financial services industry is fast-paced and always changing. It's easy for some organizations to get swept up in change and quickly lose their identity. For us, having a strong foundation with exceptional leaders throughout the organization is key to protecting the culture. Regular training and consistent communication are also critical.
When senior leaders teach others about the organization's cultural stories, protect its norms and customs, and establish an environment to celebrate its rituals, then the culture can withstand the changes of its people and processes over time. Our leaders understand that the long-term success and stability of a culture relies on three important components: 1) The culture is built upon the foundation of honesty; 2) Senior leadership supports, honors, and respects cultural values, diversity, and inclusion; and 3) Employees are asked to live, breathe, and own the culture, taking pride and demonstrating accountability in every action that is taken."
Kirk: "Culture is everything to CarSense. Culture and operations are best friends; one does not have more clout than the other. When you treat it that way, it's a really healthy recipe for success. Everyone lives and breathes it. It's a way of life here. It's something we work very hard [to maintain] and it's something we don't take for granted.
When you have a healthy culture, it affects your bottom line. When your employees are happy, when your culture is thriving, when you know you're hitting your numbers—it's a good thing.
We were acquired by Penske Automotive a few years ago; to be acquired by a Fortune 500 company is pretty amazing. One of the things they said is we don't want to change you guys a bit—keep doing what you're doing. They allowed us to be us … it's just been fantastic."
Cassandra: "We consistently reinforce our culture through culture orientations for new hires, a series of culture-based classroom sessions for all employees, and a yearly day-long program teaching all new hires about the philosophies vCom has adopted around organization health. We also talk openly and frequently about the importance of the culture we have at vCom, and every employee takes ownership of adding to that culture daily."
Q: What advice do you have for a new organization who wants to build a strong culture?
Leslie: "First and foremost, companies must establish a vision of the culture and teach it to others. Identify essential core values that will reflect the character of the organization, as represented by the talent, and integrate core values in every aspect of the organization. Form a council of trusted advisors to carry the message, offer support for one another, and grow acceptance. This council will remove barriers and promote regular celebrations for the small wins.
Second, build the culture on a foundation of trust ensuring that leaders and employees do what they say. Establish a trusted environment and treat employees like people, not numbers. Trust is earned when employees feel cared about and heard—essentially when they are treated like family.
Third, all employees must be willing to serve the one to better serve the many. This means they must see the person's individual humanity, act in humility, and provide empathy and compassion.
Lastly, never give up doing what is right because the easy way is often not the right way."
Cassandra: "To build a strong culture, an organization can first identify what themes are already most noticeable. If there are elements that they don't want (or want more of) in their culture, it helps to start with leaders modeling the ideal behaviors, but ultimately everyone needs to buy into the vision of the culture and commit to embodying that vision each day."
Q: Do you have a secret ingredient for hiring?
Leslie: "Companies in today's economy are struggling to fill positions due to low unemployment, and the talent pool has many options when selecting where they want to work. We have a thorough process in place for selecting the right talent for our open positions. This process includes behavioral surveys and job simulations, which help us to know if candidates have the skills and aptitude for the roles for which they apply.
One thing we also do pretty well is to tell the story of what it's like to work here through employer branding and recruitment marketing. We're no longer in a position where we can post a position and pray that someone applies to it. It's imperative that we share employee-generated content about our Best Place to Work reputation on our website and on social media where others will see it."
Cassandra: "We're often keeping an eye out for people who match up with Patrick Lencioni's teachings in the 'Ideal Team Player': hungry, humble, and smart (people smarts, not just intelligence). Additionally, we pay close attention to each candidate's PI results to align them in roles that are natural matches for their persona."
Kirk: "I think it's very smart to utilize [behavioral] tools especially when you're dealing with management positions and promotions. Then you know what interview questions to ask when you get somebody who might not check all the boxes."
Join 10,000 companies solving the most complex people problems with PI.
Hire the right people, inspire their best work, design dream teams, and sustain engagement for the long haul.
Q: What makes someone a good fit for your organization?
Leslie: "Aside from having the skills for the role we're filling, we also look for job seekers who are passionate about people. Credit unions worldwide have a 'people helping people' philosophy, so we look for individuals who genuinely want to help others, who want to be difference makers, and who want to make an impact in the lives of those around them through servant leadership."
Cassandra: "Among many other traits, a willingness to work hard (take ownership), play hard (build relationships), be vulnerable and transparent, and have a sense of humor."
Q: What role do transparency and communication play in your culture?
Leslie: "Transparency and communication play a major role in our organization. It's crucial for leaders to be transparent and forthcoming with information that affects the entire organization. We have a true open door policy where employees are welcomed to provide feedback to senior management.
Our CEO, Scott Woods, offers a Woods Wire, where employees can submit feedback directly to him. We also encourage anonymous Glassdoor reviews throughout the year, and our Chief Strategy Officer makes it clear during New Employee Orientation that every employee–even those in entry-level roles–are welcomed to come and talk to him anytime about anything.
Our leadership team keeps everyone in the loop through various means of communication. We have monthly 'Communications' meetings with middle management to relay important information that then gets delivered to their teams. We also communicate important information through an internal intranet and through the use of digital screens in every location."
Cassandra: "Huge! Transparency and communication are essentially the base of our culture and really, our entire organizational philosophy. We are a communication-heavy organization. That means lots of emails, meetings, calls, and information cascading through leadership to employees and back again all day, every day. We don't always get it right, but we do all that we can to keep communication open and thorough!"
Q: How do your managers train and develop talent?
Leslie: "Professional development is a priority at South Carolina Federal Credit Union. We have a Career Development department, which consists of two employees whose sole purpose is to work with employees on career pathing. They conduct career coaching sessions with employees to determine skill set, interests, etc., and they set employees up with various means to advance in their careers to include job shadowing, mentorships, and career workshops on resume writing and interviewing skills.
Managers also play a key role in developing talent. We recently did away with twice-a-year performance reviews and have since moved to a continuous feedback model of performance coaching. This model allows employees to have regular, real-time conversations with their managers, thus improving morale and performance."
Cassandra: "We have ongoing training opportunities on a company-wide basis throughout the year. Additionally, teams work together to level up on their training regularly. Occasionally, we'll bring in outside trainers to support a specific development need. Employees are encouraged to pursue training opportunities frequently and their efforts to do so are rewarded."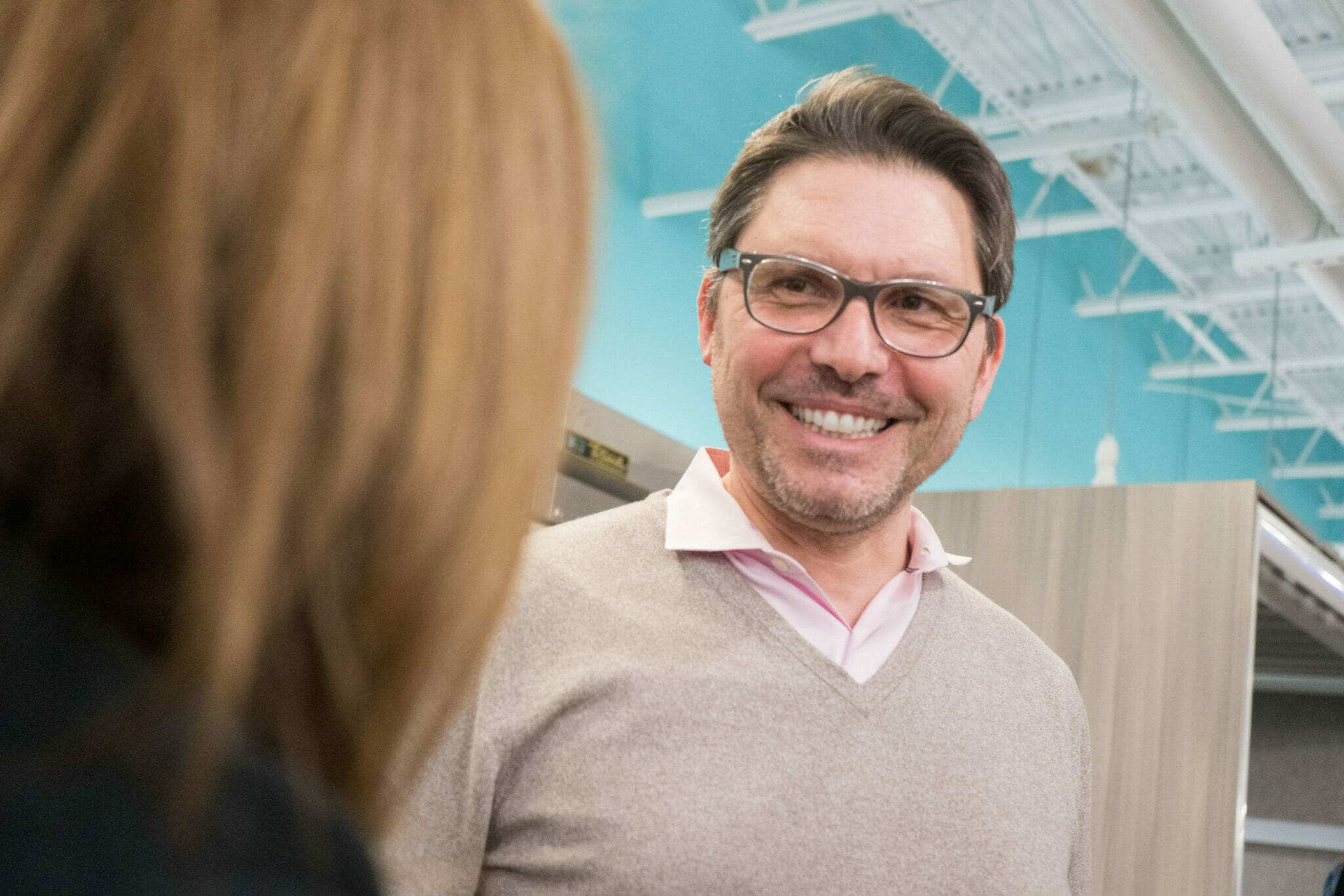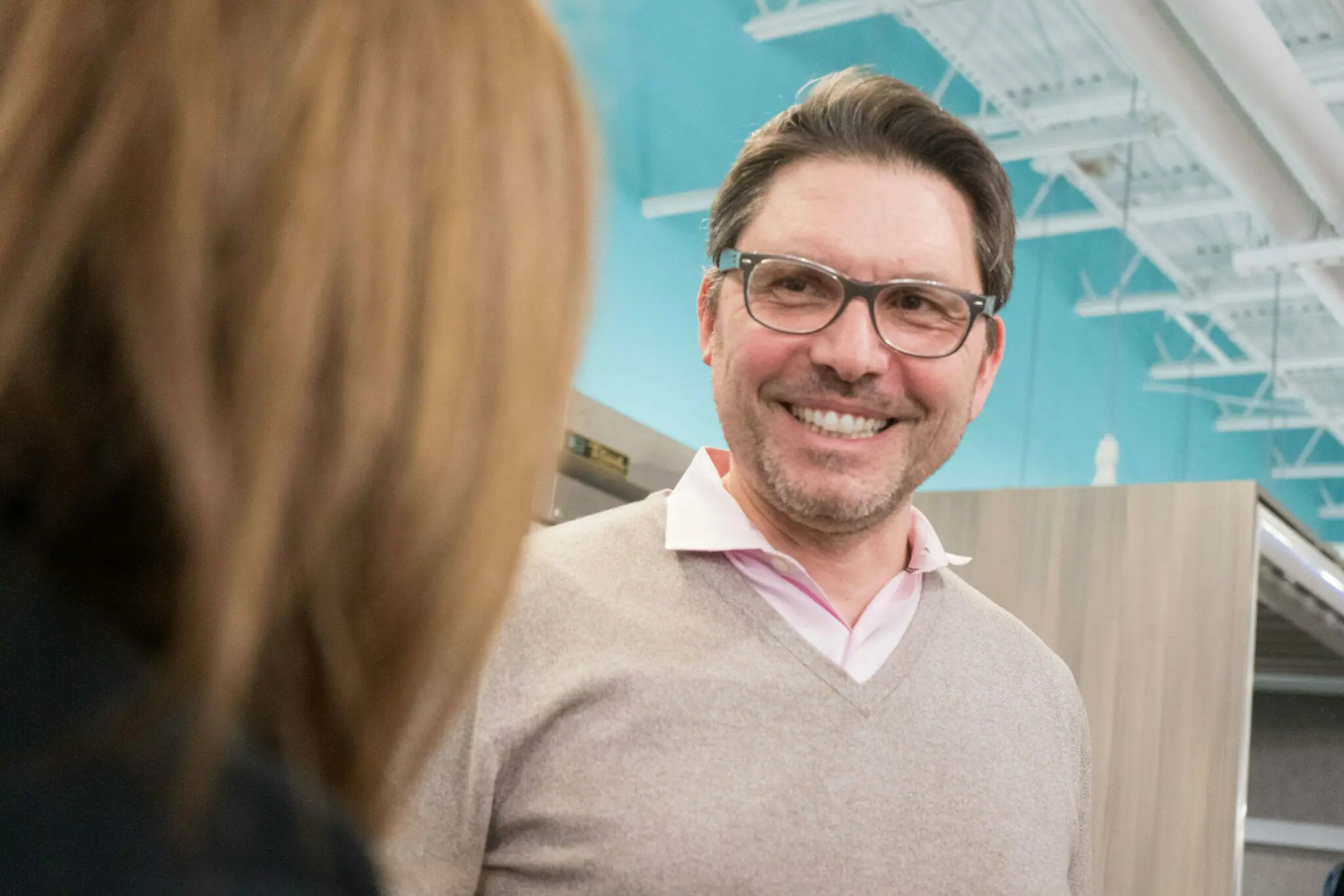 Q: What do you do to motivate and inspire your people to perform at their best?
Leslie: "Managers motivate and inspire performance from their teams through regular praise and through trust. We feel it's important for managers to give on-the-spot praise and recognition (either privately or in front of peers, depending on the employee's preference) when an employee has a success. Even more important is for managers to demonstrate that they trust their employees to produce exceptional work without being micromanaged."
Cassandra: "From creating an environment where everyone is working toward the same common theme to fostering an environment of rewards and recognition (both management-to-employee and peer-to-peer), our employees are motivated to perform at their best. Frequently, our employees motivate and inspire each other, which has an even more awesome impact."
So what's their secret? It's talent optimization.
If you're familiar with the discipline of talent optimization, you probably noticed that Leslie, Kirk, and Cassandra all optimize their talent in everything they do, from reinforcing their company culture to making people data a part of the hiring process. As Leslie said, a company's utmost goal should be taking care of its people—and organizations that do reap incredible rewards.
A giant congratulations to our eight amazing clients. We couldn't be happier for your success and we're so proud that you're a part of the PI family!