Is your team fundamentally designed for success, from top to bottom?
Does your business establish clear organizational structures while weighing existing employee dynamics?
These types of questions shed light on how to create winning teams. It's not just hiring, or training, or close supervision: A productive team is rooted in the institutional culture and habits of your company.
Let's take a look at what drives team success, beginning with:
Which qualities make for a good team?
What are the benefits of teamwork?
What are teamwork skills?
What characteristics do not work well in a team?
What is the best part of working in a team?
How do you promote teamwork and bring a team together?
What is bad teamwork?
Which qualities make for a good team?
How you define a "good team" may be specific to your organization, its market, and its goals. But we can generally say that a good team operates in a number of efficient and productive ways by having:
A clear delineation of roles.
Transparent feedback systems.
Achievable benchmarks and metrics.
A collaborative work environment fueled by communication or project management tools.
As a senior leader, you may not be overseeing the day-to-day of one team. But you can still help facilitate team success by creating a framework that revolves around the above points.
Hallmarks of a good team may also include:
Alignment with the company mission.
Equitable divisions of labor.
Individual and collective autonomy to complete work.
Join 10,000 companies solving the most complex people problems with PI.
Hire the right people, inspire their best work, design dream teams, and sustain engagement for the long haul.
What are the benefits of teamwork?
Teamwork generates both tangible and intangible benefits. For instance, brainstorming new product ideas in a collaborative, open setting can lay the groundwork for a successful product launch (tangible), while also simply allowing employees to speak freely and honestly (intangible).
More specifically, you've probably experienced the benefits of teamwork in the following ways:
Tangible
Teams and departments meeting or exceeding their group quotas
The ability to pivot as a group to meet shifting deadlines or customer demands
Successful implementation of new methodologies or systems, like Agile or Microsoft Teams
Intangible
Stress relief and employee bonding
Healthy conflict resolution among colleagues
Together, the benefits of teamwork illustrate how your teams can work cooperatively as people and as distinct business contributors.
What are teamwork skills?
Teamwork skills are those we learned early in life, coupled with the realities of modern business. Think kindness, sharing, or empathy. Now extrapolate to workplace culture and goals.
These specific skills might be:
Open lines of communication.
Fair and honest feedback.
Clear boundaries (on projects, on timelines, on interpersonal settings).
Time management.
Problem-solving and critical thinking while under pressure.
Mutual accountability.
Shared purpose.
Some 88% of teams are not aligned on strategy, so it's clear that misalignment is pervasive and can be downright destructive. "Getting on the same page" is a bare minimum for team success, though. Beyond strategy alignment, your teams should develop and improve on the skills above.
What characteristics do not work well in a team?
We all want top performers, but sometimes those same qualities that drive individual ambitions create teamwide strife. Conversely, sometimes "team player" is coded language for "subsidizes other people's lack of effort." So clarifying what you need out of employees and what you need from them as a unit are important.
The following toxic characteristics are particularly damaging in a team setting:
Obfuscation of job responsibilities, rules, or data
Heightened sensitivity to valid criticism or feedback
Inattention to team triumphs and failures (not caring one way or the other)
Consistently attributing blame to others, perhaps in public forums
Poor change management protocols (for attrition, new integrations, training, etc.)
Low trust and motivation
Sophisticated behavioral and cognitive assessments can help weed out bad apples before they're embedded into teams, so preemptive screening of certain characteristics is both a short- and long-term necessity.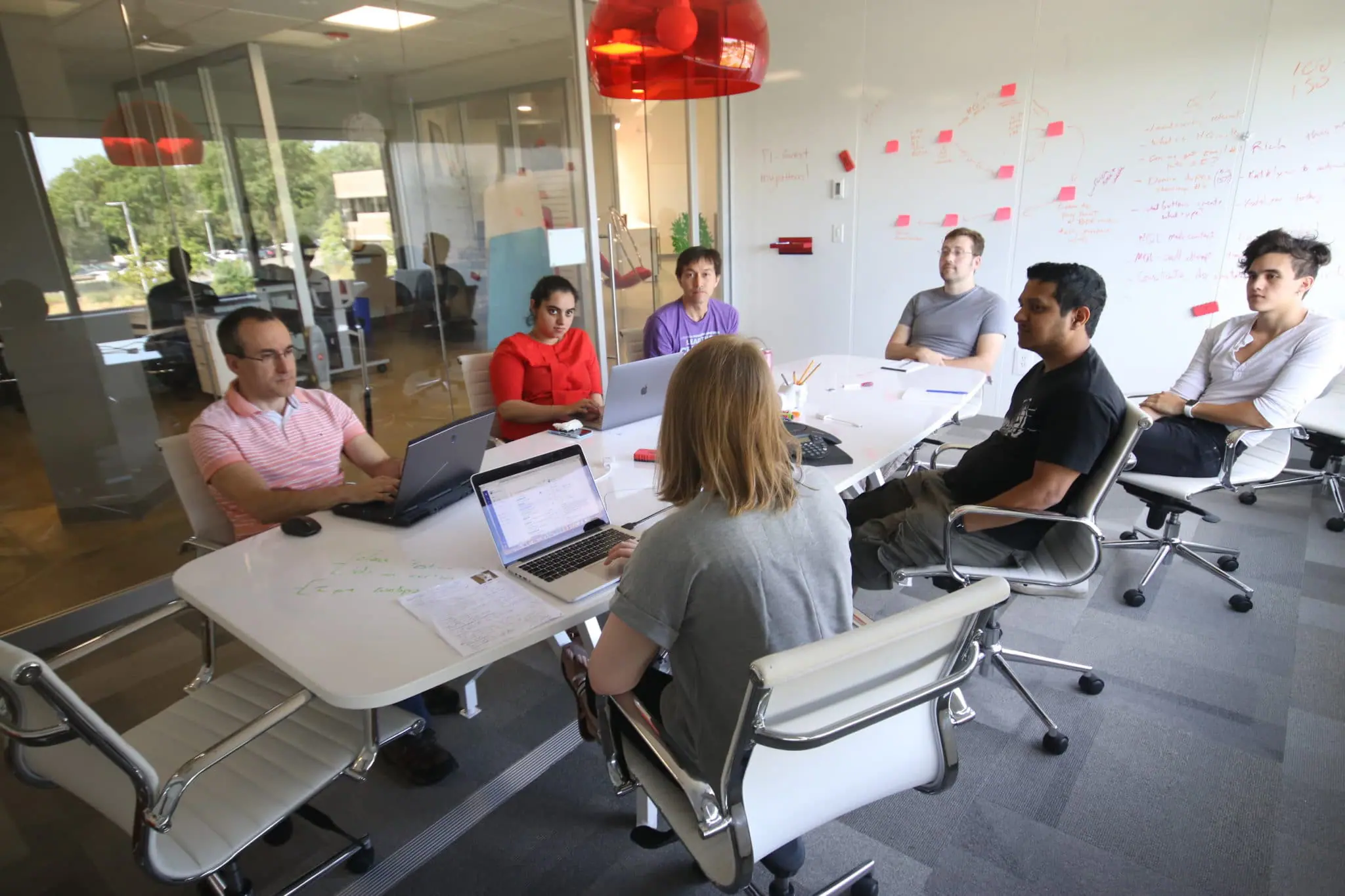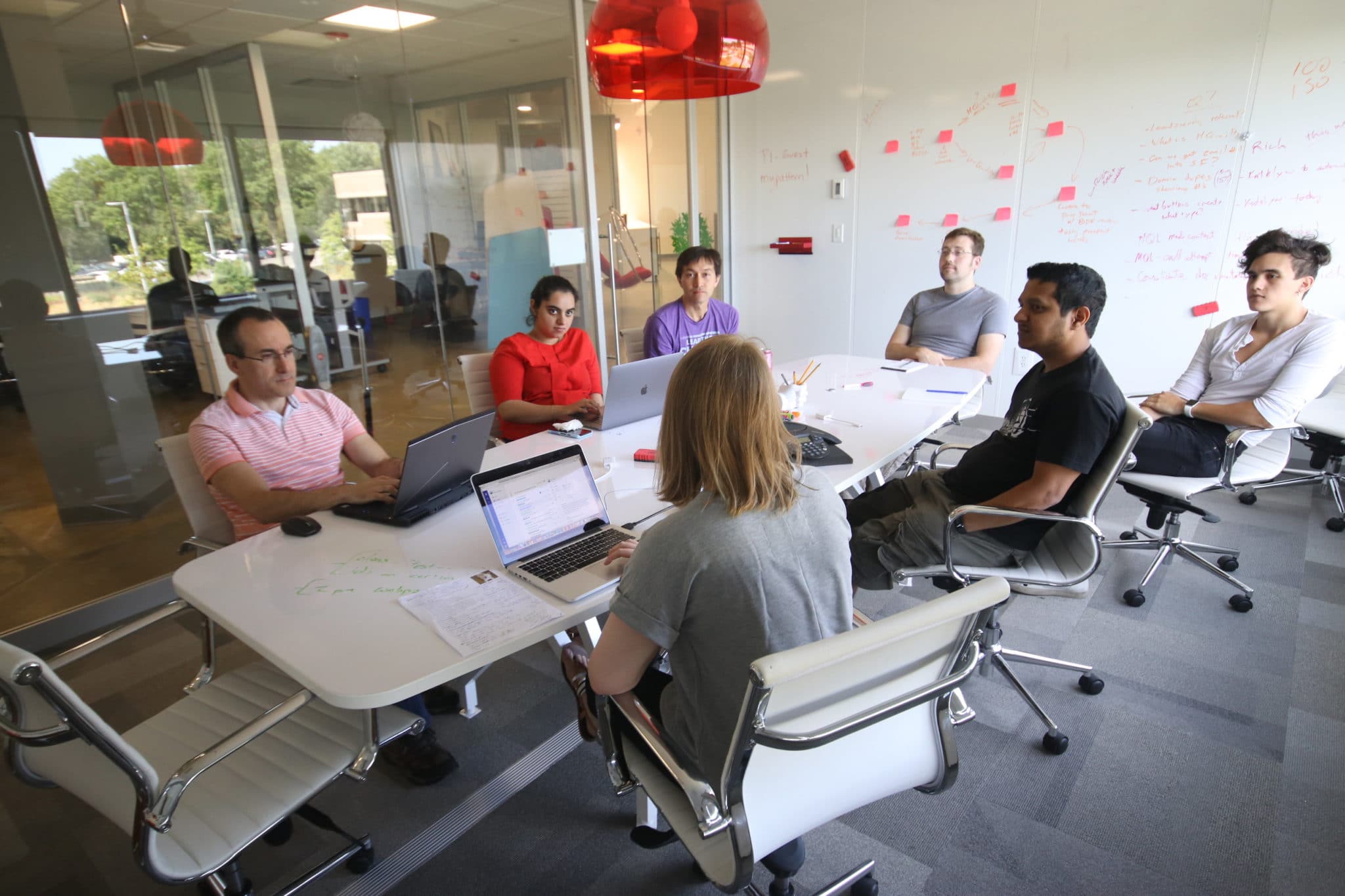 What is the best part of working on a team?
Working within a team framework grants employees the chance to mentor and be mentored by other colleagues without relying solely on a single manager for growth and learning opportunities.
Plus, the shared experience of doing similar or parallel work as the person sitting next to you can deepen team bonds and solidify company culture. In a direct sense, knowing a team member has successfully completed a workload comparable to yours instills greater accountability and motivation to get things done.
In addition to immediate job functions, the ability to converse and grow as a team, inside and outside the office, creates better job satisfaction. More than half of Americans have said their job is central to who they are as a person, so team identity feeds into personal identity as well.
How do you promote teamwork and bring a team together?
Teamwork is not a phenomenon that appears out of thin air when you have a good mix of employees. It must be nurtured and promoted by managers, directors, and team leaders.
As mentioned before, screening for beneficial team qualities at point-of-hire can set the stage for an effective, enduring process of onboarding team players into roles for which they're best suited.
After the early stages of team building, however, managers must set defined guidelines and best practices for how teams should operate interpersonally and professionally. This entails:
Objective benchmarks.
Recurring check-ins.
Group ideation and troubleshooting.
Transparent project milestones (to hold everyone accountable).
And don't forget the occasional planned or unplanned social event to allow teammates to decompress, set work aside, and enjoy each other's company.
What is bad teamwork?
Everyone knows bad teamwork when they see it … or, if you're a director or executive, when you hear about it after the fact.
It's evident in many insidious forms, such as:
Shifting blame/pointing fingers
Asymmetrical resource allocation (are some employees doing more than others?)
Imbalanced praise (who is getting the public shout-outs while others rarely receive recognition?)
Bad attitudes or disengaged behavior
These cases of bad teamwork will surely throw any team into a downward spiral. They might occur due to:
Poor communication among colleagues
Lack of direction from managers
Lack of meaningful insight into daily operations (being too far above the fray)
Misaligned strategy
Bad teamwork dampens morale and might lead to top performers heading for the exits. And the destabilizing nature of immature employees on ineffective teams is a genuine cause for concern at all times.
An entire team is only as strong as its weakest link. So frank discussions from time to time are warranted.
Ready for success?