Ever wonder what type of people attend networking events?
Well after last week's TechJam we now have a data set that outlines what the events' attendees were like from a PI Reference Profile perspective.
But first, some background information:
Last week The Predictive Index sponsored TechJam, Boston's largest tech gathering. During the event we invited all attendees to take a productivity killer survey and a free PI Behavioral Assessment (BA). For those of you who are unfamiliar with our BA, it's a two question assessment that takes roughly six minutes to complete and accurately predicts behavioral drives. People often describe their results as "eerily accurate."
When you're armed with information about colleagues behavioral drives, you have a huge leg up when it comes to hiring, managing, communicating and employee engagement.
First off, let's define what a Reference Profile is:
After a thorough analysis of millions of Behavioral Assessments, the PI Science Team identified 17 "Reference Profiles" that create a behavioral map for different types of people. You can think of these as easy-to-reference groupings of the characteristics of people who have similar behavioral drives. These are important to know because each profile tells us the communication and work style that person desires. Organizations that utilize Reference Profiles tend to communicate more efficiently and manage teams better.
If you're interested in what your pattern is click this link below to take a free assessment:
What does a normal Reference Profile distribution look like?
Before we go into the data we collected, I think it's important to showcase what the normal distribution of a Reference Profile looks like. Since 2017, over 3 million people, across all industries, have taken the PI Behavioral Assessment.
So what type of people attend a networking event?
The biggest takeaway for me was the large discrepancy of socially-driven profile types vs all other profile types, as well as the increased number of Individualists and Mavericks attending.
Almost tied for the top were Promoters and Collaborators. While these are typically some of the most common socially-driven profile types, we did see an increase of their presence at TechJam, mainly because most organizations want their brands to be marketed by these people—very outgoing, social people who love to network. Coming in at a close third were Mavericks at 13% of the TechJam population. This pattern comes up only 5.50% of the time when we look at our general population. Because of their outgoing nature and love for the spotlight, Mavericks typically flock to this sort of event. (I should know, i'm one of them)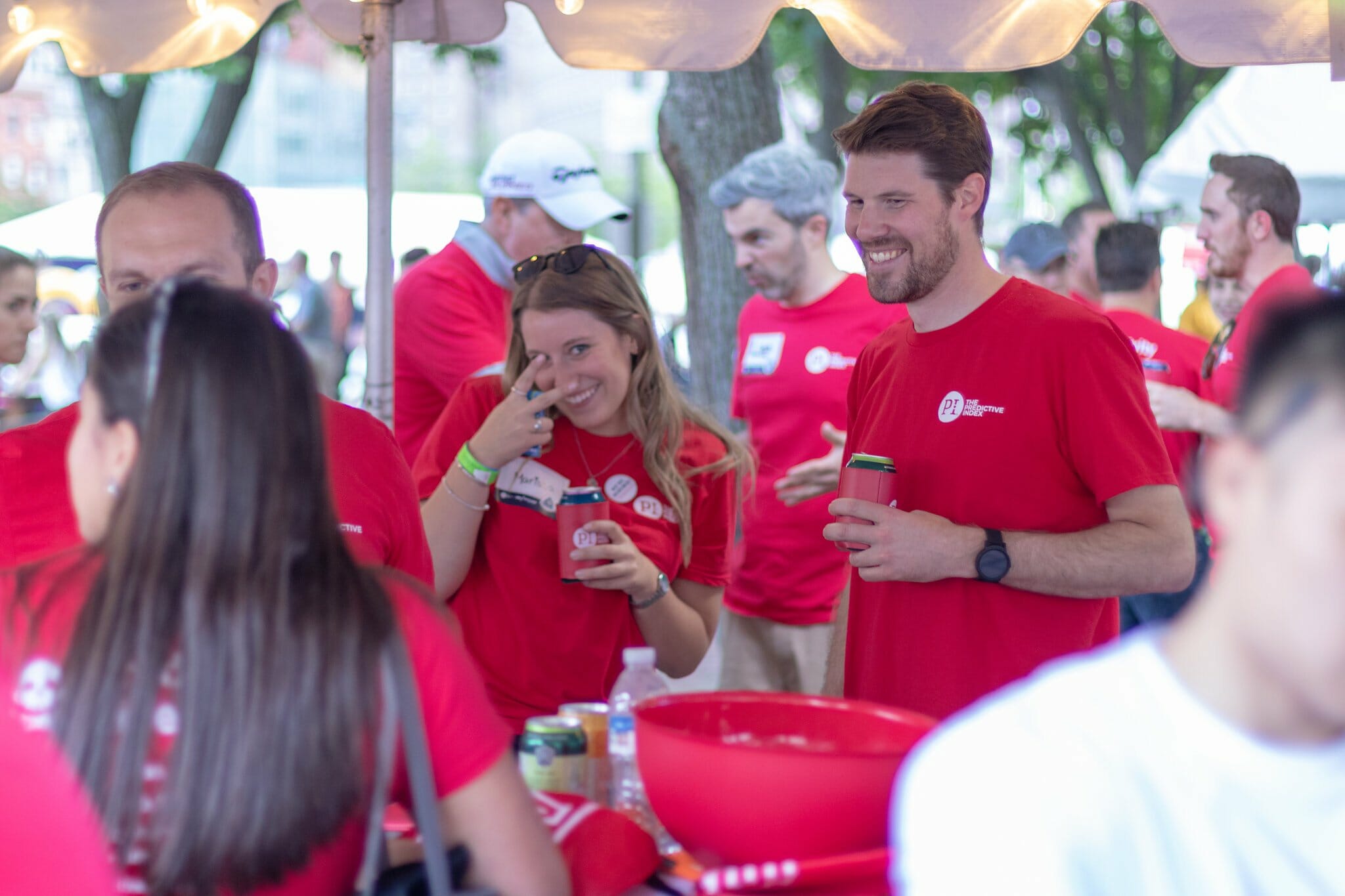 One other interesting occurrence was the large increase of Individualists and Venturers attending. In our normal distribution, we categorize only 4.6% as Individualists and 3% as Venturers. These are two of the least common patterns. However, at TechJam they accounted for 7.8% and 4.7% of the population, respectively. Many entrepreneurs have these patterns. For example, a Steve Jobs-type would be categorized as an Individualist: strong willed, determined, always up for a challenge.
Overall, this was a great learning experience and we're excited to be apart of more events like this in the future.
Finally, I'd like to give a big thanks to Pets and People Foundation for donating the time of some adorable therapy dogs for our booth.