Everyone uses social media—HR managers, employers, and potential employees. For companies developing recruiting strategies, social media should be a high priority.
Social media is one of the fastest and easiest ways to reach one's audience. Most businesses already have a social media presence to promote their products and services. Adding new content that will appeal to prospective employees is something that can be easily incorporated in your social media strategies.
So, how do you go about developing social media recruiting strategies? Here are some top tips.
Build your brand on social media.
The first and most important aspect of social media recruiting is to build your brand across platforms. This should already be a part of your brand strategy, but if it isn't, here's why you need to work on promoting your brand in the digital sphere.
When potential employees are looking for jobs, they won't only be looking at the positions available. They will also be looking at the company culture and whether or not it will be a good fit for them.
People spend the majority of their waking lives at work—of course, they want to ensure that they will be happy in a new and unfamiliar environment.
Use social media to share behind the scenes images and videos. This will show people what they can expect when they work for you. Highlight your values and ethics, and don't be afraid to inject a little bit of humor into your posts.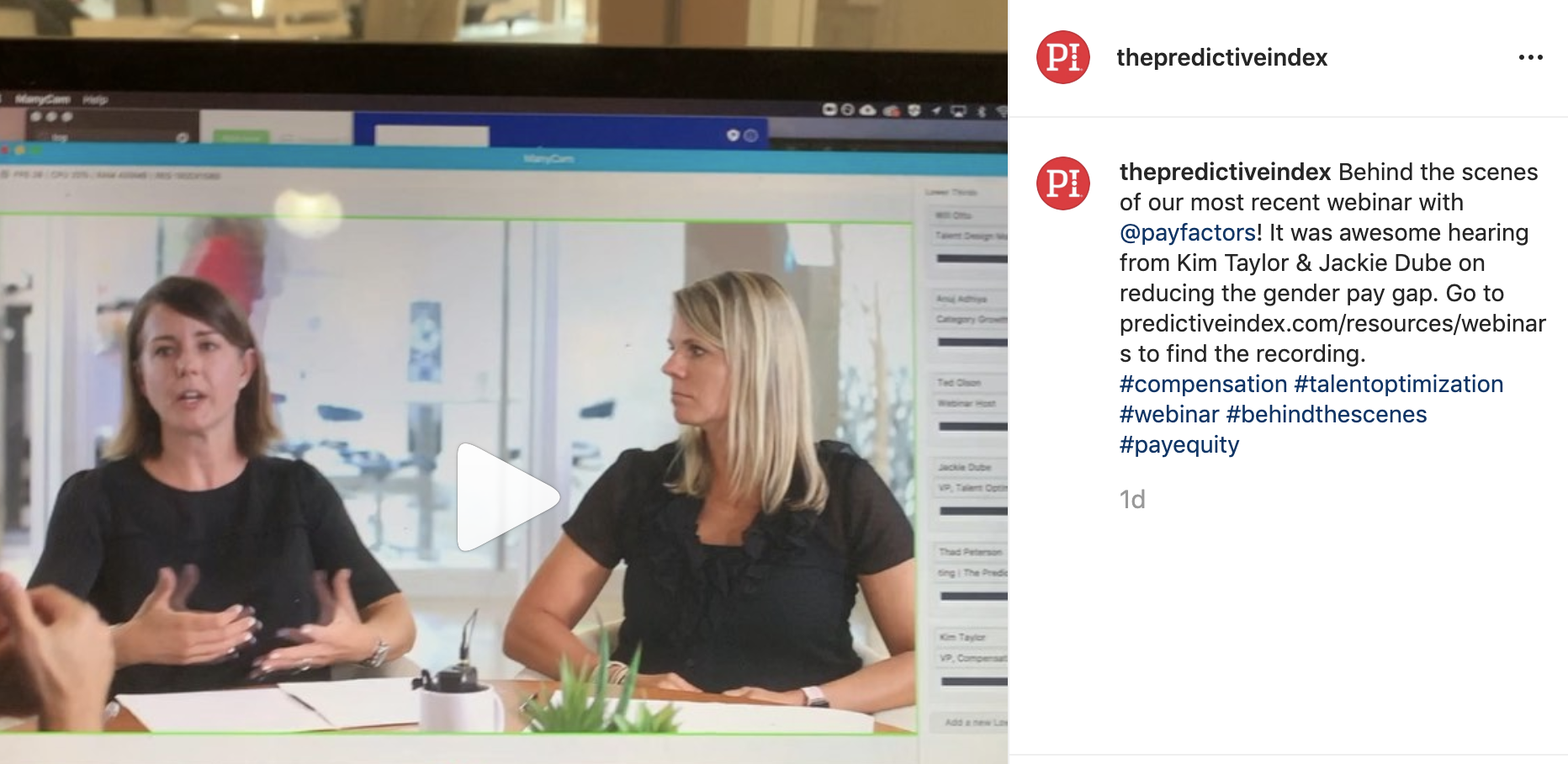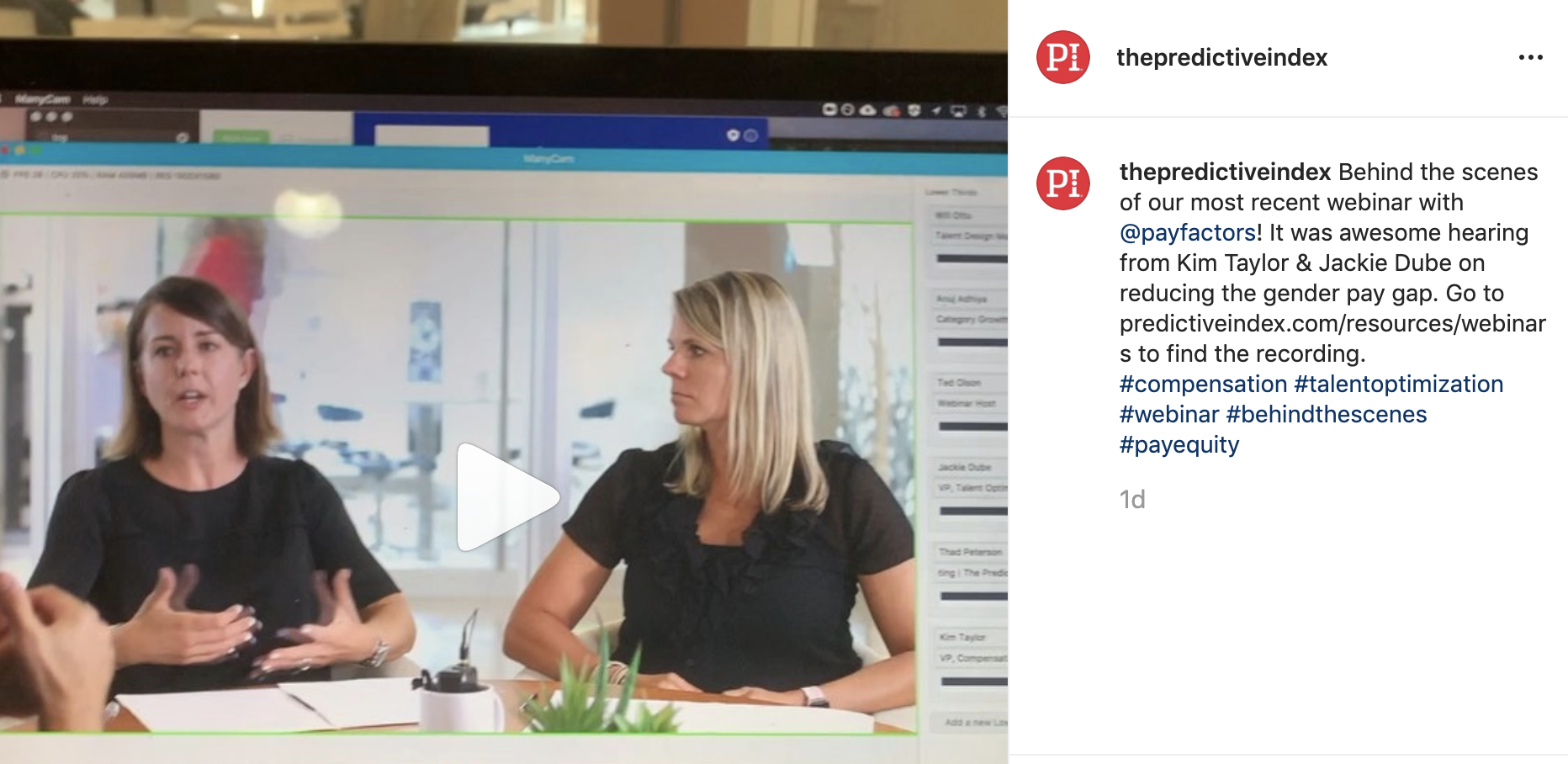 Most importantly, ensure that your brand messaging is consistent across platforms. Your logo, color schemes, fonts, and tone of voice should be recognizable as you.
Building your brand will help you reach your audience organically, and spread your message in a more efficient way.
Involve your employees in social media.
Whether or not you have a separate budget for social media promotions, we all know that it's impossible to spread the word about your company without help.
Something to include in your social media strategies is turning your employees into brand ambassadors. Not only do your employees have access to an audience that you may not be connected to, but if enough employees share your posts, you can increase your reach.
Ask your employees to share your recruitment posts on their accounts. If they can write a comment recommending the role and your company, even better. Job seekers will be far more tempted to apply for a job at your company if they know that their future colleagues recommended it.
And this doesn't simply have to work for your recruiting strategies. Asking your employees to share non-recruitment posts throughout the year is a great way to increase your reach.
Optimize your LinkedIn profile.
Unlike most other social media platforms, LinkedIn is almost exclusively focused on connecting professionals in the digital sphere. As such, job seekers will be heading to LinkedIn when they are looking for vacant positions.
Businesses need to have a strong presence on LinkedIn, particularly when they are recruiting. A few ways to optimize your LinkedIn profile is to ensure your logo, tagline, and contact details are updated. Remember to write a strong LinkedIn summary that will appeal to potential recruits as well as boost your sales.
Build your brand on the platform but also position yourself as a thought leader in the industry by writing papers and articles. This will make your company more attractive to potential employees.
The networking aspect of LinkedIn should not be overlooked. Join LinkedIn groups where you can find job seekers for the roles you are looking for. Members of LinkedIn groups are more likely to connect with your brand as they will see how active you are in the industry.
Join 10,000 companies solving the most complex people problems with PI.
Hire the right people, inspire their best work, design dream teams, and sustain engagement for the long haul.
Use videos for social media recruiting.
One of the best ways to engage with social media users is by creating videos. Videos have become an increasingly popular format for information sharing in the digital sphere and should feature strongly in your recruiting strategies.
Some kinds of videos you can create include:
Behind-the-scenes videos to showcase company culture

Q&A videos in which managers or employees answer frequently asked questions about the company or the role you're advertising

Tips and tricks videos
You can use Instagram Live or Facebook Live to host live Q&A sessions as well. For LinkedIn, which is slightly different from most other platforms, your videos will need to follow a few best practices. You can read more about LinkedIn video marketing here.
Videos are a great way to showcase the people of your company and give job seekers a sneak peek about what to expect.
Visual content marketing
Alongside videos, some other visuals that you should be using in your social media strategies include high-quality images, quotes, data visualization, and infographics.
Strong visuals make for attractive content and will increase engagement more than simple text posts. Additionally, the visuals are more shareable. The better your visual content, the more likely it is to be shared by your followers. This will increase your reach so you can tap into a whole new audience that you weren't even aiming for. In other words, your pool of potential employees will expand.
And creating great visuals is no longer as difficult as it used to be. There are a number of great online tools you can use to make attractive content. Rely on infographic templates and stock images so you don't need to create everything from scratch.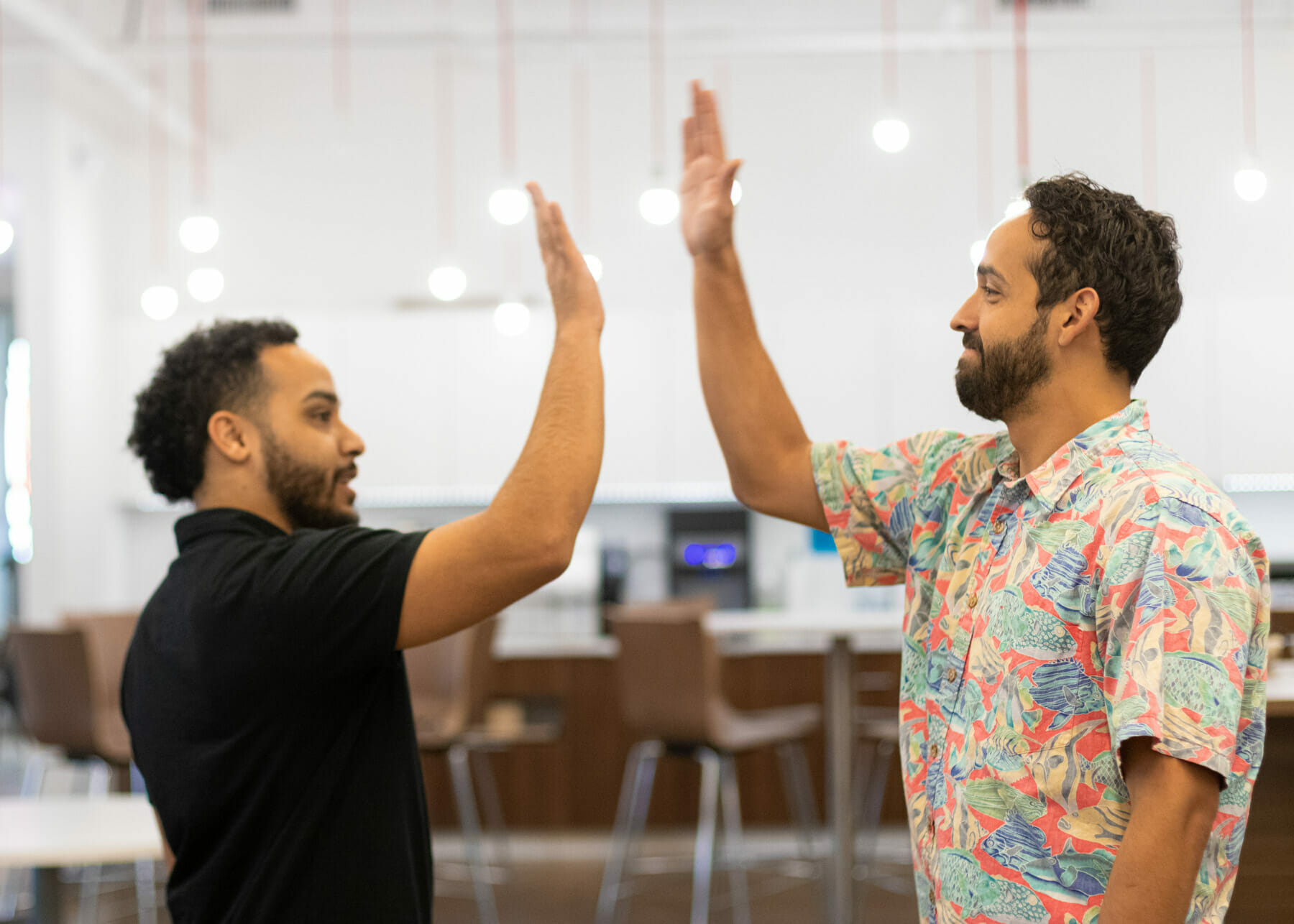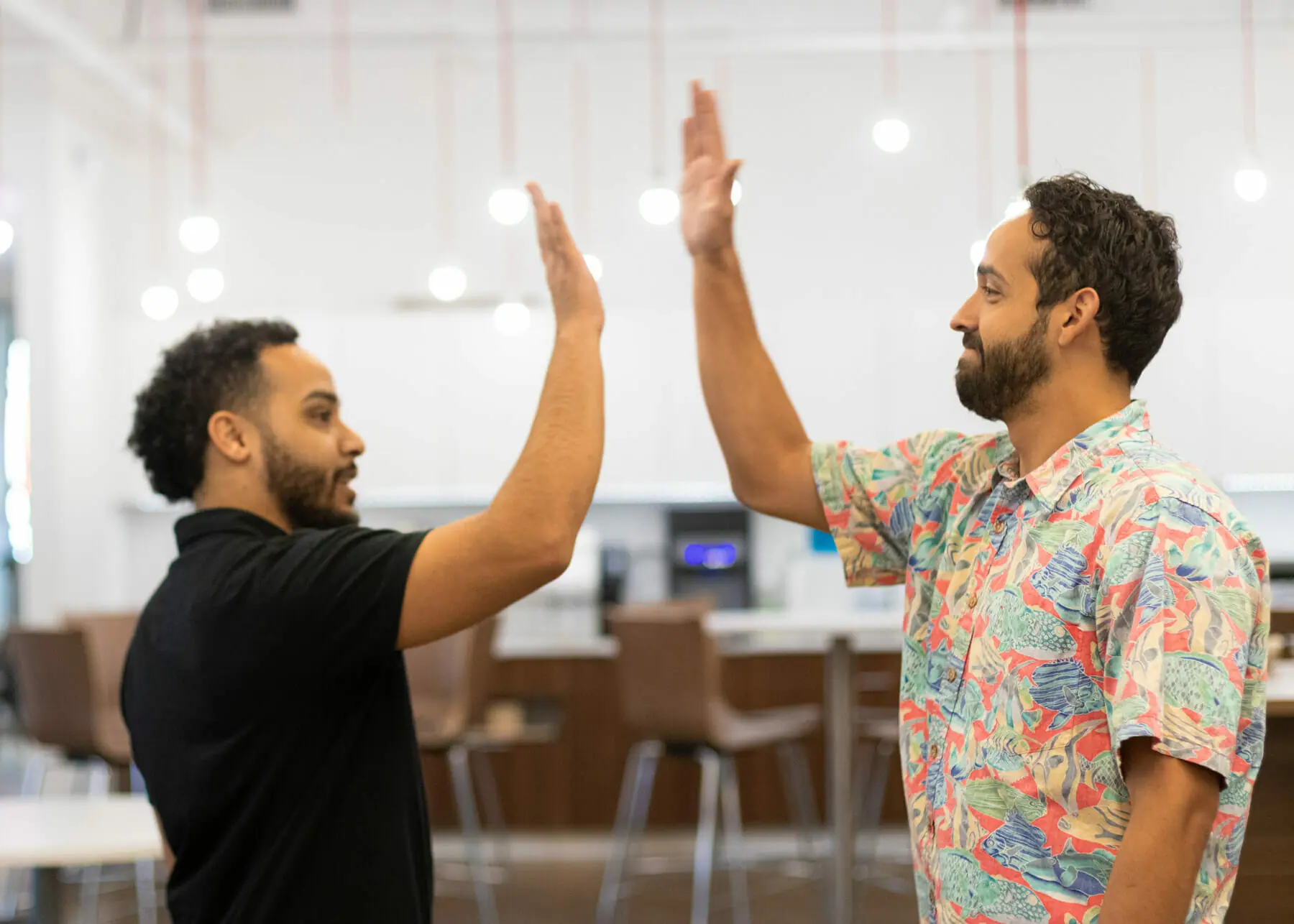 Advertising and social media recruiting
With most other forms of advertising, you create content and send it out into the world on a hope and a prayer that the right people see it. But the digital sphere is designed to ensure that you reach only the people you want to.
The great thing about social media is the amount of data you can glean about your audience. Examine the in-built insights of your social media platforms, or use third-party social media monitoring tools to analyze your digital presence so you can understand what your advertising content needs to include to reach the right audience.
With this data in hand, you can target your intended audience with precision so only potential employees see your ads and apply for the role.
Additionally, many businesses don't realize that it isn't very expensive to advertise or sponsor content on social media.
Make social media recruiting strategies a priority.
Social media recruiting strategies need to be part of your overall business plan. At some point or other, you will be looking for new employees, so build it into your strategy well in advance.
As a tool to reach people, social media is unbeatable, as long as you are using it correctly. Ensure that your brand is recognizable across all platforms, and remember to involve employees in promoting your content.
LinkedIn is a professional-focused platform, and you need to optimize it accordingly. You should also look at creating videos, both live and pre-recorded, that will give people a glimpse into life at your company.
Create a variety of content for your social media, and once you have your content ready, look at advertising strategies.
With these few points in place, you will be in a great position to reach your audience and hire the right person for the job.
Ronita Mohan is a content marketer at Venngage, the online infographic and design platform. Ronita is interested in a variety of topics related to digital marketing, visual content, and online engagement, which she enjoys researching and writing about.