They said it couldn't be done.
No one has ever tried to pull off a true hybrid workplace office olympics like The Predictive Index had planned this week, welcoming one and all from across the country—nay, the globe.
Not even Kevin, Pam, and Jim, pioneers of Flonkerton, have attempted this. It's unprecedented. Nobody knows what to expect.
Last year, my first at PI, we did a fully remote office olympics. Our People Operations team is masterful, and they pulled off sheer magic, but the pall of the pandemic and the impersonal nature of having hundreds of people on one Zoom screen were at times tough to overcome.
Prior to that, the company did exclusively in-person competitions. If the pictures are any indication, these jawns were intense. War paint. Tug-of-war broken bones. Primal screams. Clearly, an event.
So as the Delta variant threw a new wrinkle in our return to normalcy, the question became: How do we reconcile the two experiences in 2021?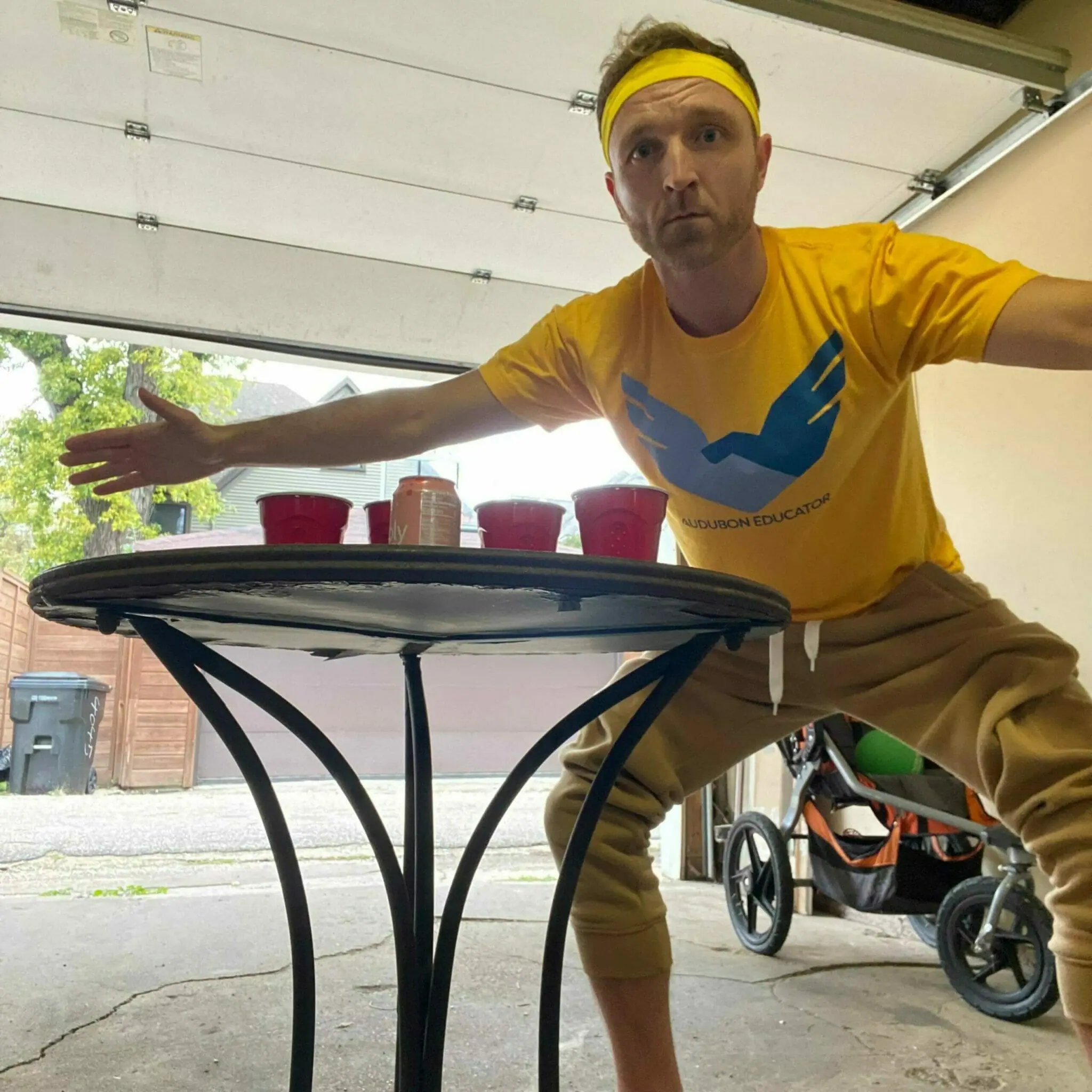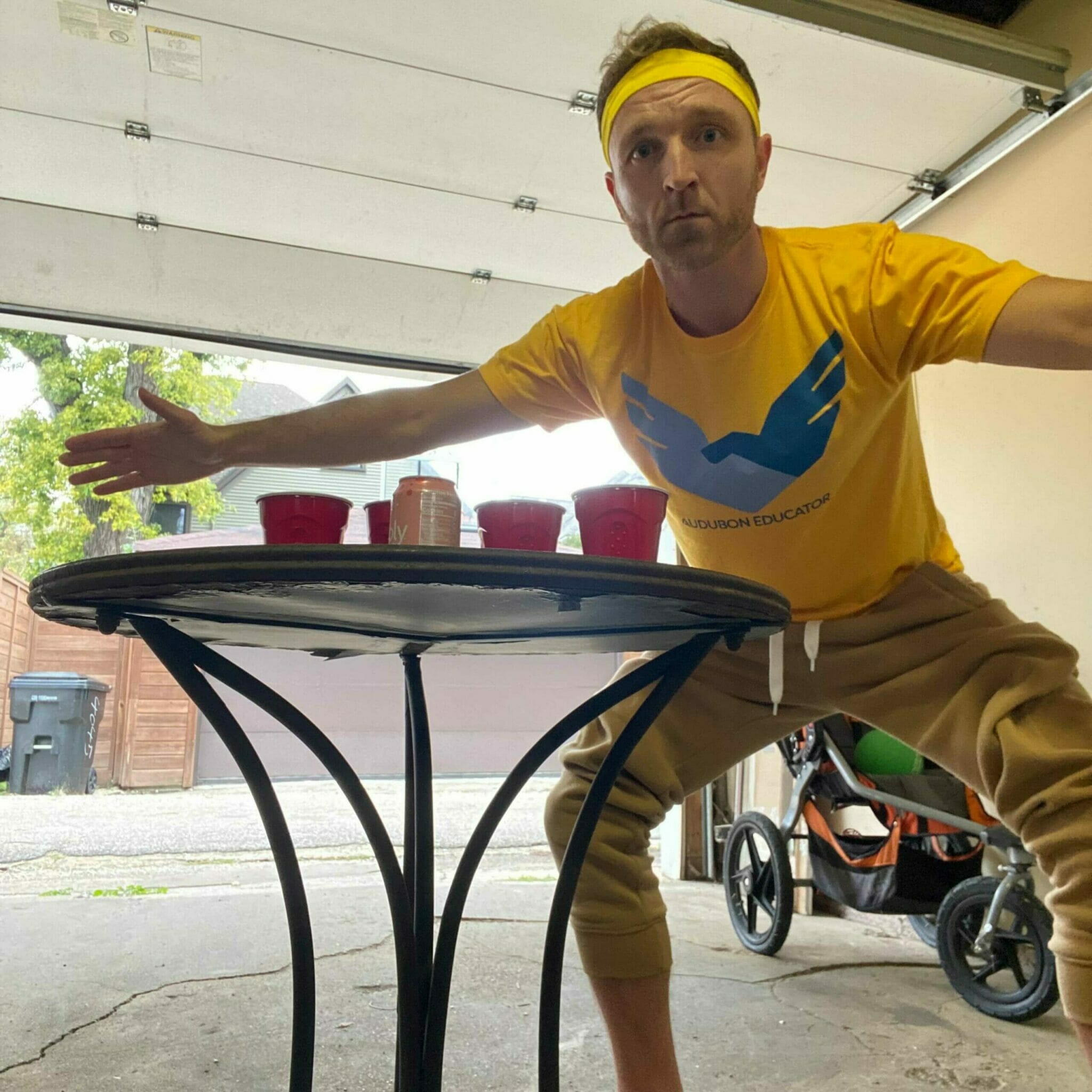 Proving hybrid work—and play—can work
Like many of our (fully remote) Field employees, I had my doubts as things unfolded early in the week. Would we really be included and engaged if we weren't on-site? Could our tech setup handle this? How "hybrid" are these games actually gonna be?
Turns out those concerns were laughably overblown. These games exceeded even my wildest expectations. I emerged Thursday with a 10th-place overall finish, a wealth of new trivia knowledge, and plenty of fresh connections with co-workers.
I can't adequately express how impressed I (among many of my colleagues) was by the smoothness of the proceedings. Make no mistake: This was a massive undertaking. But in the spirit of Better Work, Better World, PI put the employee experience first, and pulled it off.
Let me elaborate by walking you through a few days in the life of a remote Office Olympian…
Join 10,000 companies solving the most complex people problems with PI.
Hire the right people, inspire their best work, design dream teams, and sustain engagement for the long haul.
The calm before the Olympic storm
There are 12(!) PI Hybrid Office Olympics teams. We've got eight events spread out over the course of two days. I'm on Team Yellow. We all were sent a headband, which is key, because I don't own a single other item of yellow clothing.
By Tuesday, we've got a #GoYellow Slack channel up and running. Holland has reluctantly accepted the role of captain. He's doing a great job, sharing sign-up sheets and conveying the appropriate level of urgency considering we all, in theory, have other work to do. It's a thankless job, though—he can't just ignore Slack messages for hours like everybody else.
Wednesday's schedule is packed. I tell Holland I'm skeptical of Remote Flip Cup, but I'm definitely down to try it. Another remote teammate, Meg, says the same. I take a walk to Tony's Fresh Market and pick up some red Solo cups. We're gonna do this right if we're gonna do this.
Wednesday 10/13 Event Schedule
Time
Name
Hybrid / Virtual Notes
Length
9:15 EST
Opening the day
Kicking things off with a quick overview of the day
5 – 10 minutes
9:30 EST
Mini Golf
3 people onsite per team/staggered tee-times between 9:30-10:30 EST
90 Minutes – 2 Hours
10:00am EST
Charades
1 person onsite to act, remainder onsite or remote
1 Hour
11:45am EST
Relay Race
1 Remote, 5 onsite runners, remote person start with scavenger hunt, then live run, rib, chug (multiple referees)
45 Minutes
12:30pm EST
Lunch
45 Minutes
12:45pm EST
Tug of War
Onsite people only (livestream for Remote) Bracket format
45 Minutes
2:00pm EST
Egg & Spoon Race
1 remote, 2 onsite, 3 rounds of 4 teams at a time, then bracket format
1 Hour
3:15pm EST
Flip Cup
1 or 2 remote people and 3 onsite, remote to type done in the chat, remote person starts and ends the round. You can decide if that is 2 separate people, or the same person
45 Minutes
4:00pm EST
Closing
Wrap up the day of competition together!
5 – 10 minutes
Let the games begin!
Opening Ceremonies are brief but, notably, almost an identical experience for all staff, regardless of whether remote or in-person. We see the versatility and talent of an array of PI employees on full display.
Without a minute to lose, we're jumping straight to Hybrid Charades.
There are real-live refs running the show, with virtual fans and participants checkering the rest of the screen. It's a little like the NBA bubble game-watching experience of 2020, only we've replaced the world-class athletes with world-class colleagues. Some of these people have worked here mere weeks, which makes their participation and general enthusiasm all the more impressive.
My guy Oz is live charading for Team Gray, and absolutely crushing it. He pantomimes (in a mask) everything from "dimples" to "Sumo wrestling" to "baseball" in a matter of seconds. His teammates guess everything right. His physicality as an actor is uncanny—he's like a contemporary Charlie Chaplin. Suffice it to say, Team Gray has good early juju.
Remote folks are not shy about calling out what they need:
"Is it possible for the camera to capture a more full body view? We can't see feet or crouching related clues remotely! :)"
*(Within 10 seconds the request is addressed.)
"Better!"
Things are moving quickly but smoothly. Everybody seems to intuitively know the drill. Teams shuffle in and out of my Zoom screen, turning cameras on only when it's their turn.
It's impossible to know how this is landing for everybody, but it certainly feels like an inclusive experience. On multiple occasions, on-site team captains ask:
"Where are our remotes?!"
Holland is our pantomimer, and he's powering through the challenge that is wearing a mask with glasses while attempting to charade. Remote reps Meg and Natalia are 100% in the game, leaning in with a specific level of seriousness reserved for Hybrid Office Olympics Charades. This cannot be easy, whether you're guessing from a remote location or from the designated "Charade Room" at PI HQ. Alas, Team Yellow falls two points shy of the leaders as we're told that…
CHARADES REQUIRES A TIEBREAKER. Refs tout the overtime round as "shorter and harder."
It's down to Purple versus Pink. Not gonna lie, Purple intimidates me. They're silent killers. They have props and accessories, but they're not loud with them.
Sure enough, they take home the first hybrid event:
The relay race
Colloquially, this event is known as the "Run, Rib & Chug." Full disclosure: It disgusts me. I love ribs, I like beer, and I tolerate running. But I have no desire to do all three at once.
On the ground, it's controlled chaos. But thanks to the one-and-only Mark Reinke, a remote employee from Virginia who's made the trek to PI HQ, it's smooth viewing for us remote folks. Mark has gone next-level by donning a damn GoPro so we can watch the race via Twitch.
The livestream is huge here—anyone not participating (remote or just at their desk) has a first-row seat to the carnage. Ribs are being wrecked, cornbread (the vegan option) smeared all over the place. Referee Jackie calls it the most disgusting rib-eating scene she's ever seen. She chides Zani, our CEO, for "getting crushed." We see that he's also doing this in khakis and a collared shirt, like he's got important meetings or something.
Despite Jackie's shade, Zani's Team Neon emerges victorious. Darlene, with the livestream timing of the late George Carlin, turns to the camera and astutely notes that "it's suspicious the team with the CEO won."
Tug of war
The People Ops team is in its element now. The games are flowing, their plans unfolding smoothly, and sensing the avoidance of any catastrophes, they make it clear they will suffer no fools.
Catherine, Olympics Host Extraordinaire, is on the ground, casually deflecting questions that have been answered many times this week. Jackie is herding cats. Will, explaining how Round Robins work, makes an obscure sideline reporter reference, calling himself "the Bonnie Bernstein of these games." All of this is captured via Twitch, and I (presumably among many other remotes) am fully here for it.
Matches fly by. People are falling, sliding on the grass, some taking their shoes off. It's intensity in ten cities. Team Gray must have been talking some mess, because when they finally lose in the consolation round, Ref Jackie fires back: "What's your excuse now?!"
This is what the people came for.
Lunch break
Everybody needs to take a breath before the Egg & Spoon race(!). In an important development, I've found a yellow shirt that misleadingly labels me an "Audubon Educator."
Now that I'm geared up, I'll use this time to set up my afternoon office. There's a plumber here, and he's making a lot of noise. So, WiFi range permitting, we're doing this old school. Flip Cup is happening in the garage, facing a grimey Chicago alley. Just as the game's creators intended.
If this isn't making Hybrid Work work, I don't know who is.
Egg & Spoon race
"What even is this event?" I have the same question—let's all find out together. Holland sends specific instructions for our "eggers, spooners and seers," including this line:
"Reminder, you will need a cell phone with data, Zoom call capability, and an attached bluetooth headset that the Walker can use to hear the Seer."
I'm relieved I didn't sign up for this one. It's a feeling strongly reinforced when the course is revealed:
Curtis is on emcee duties for this event, and his tone is on point. He mentions the obstacles he's placed with the matter-of-fact cadence of a title insurance arbiter. He calmly tells participants "this is a game of communication and team building," but you get the sense that his calm belies the yolky mess about to unfold.
To the mild disappointment of the crowd, it's more of a slow suspense. Team Gray displays impeccable communication, one-foot-at-a-timing it all the way to the finish line. No eggs are dropped in heat one. Curtis deadpans that "this is the hardest thing you will do all year."
Heat two comes in, and the Twitch chat is lit with helpful explanations:
We remotes are here for each other.
Neon races to an early lead in heat two. Jenny and Lee seem to have a strategy that amounts to "barrel through the course, obstacles and eggs be damned."
But suddenly, their barreling backfires, and YELLOW IS IN THE LEAD.
Natalia and Joy are calmly directing our egg carrier, Matt. The tension is palpable. This moment is too much to handle as a remote viewer:
Fortunately, our yellow egg-and-spooners are poised and patient. They hold it together and we move on to Round 2!
Ultimately, Gray proves too tough an adversary. Ken "Steady Spoon" Silber is deftly warrior-posing his way through the course.
It's anybody's match, and Curtis has abandoned all neutrality in his final minutes as referee:
"I love a Cinderella story—c'mon yellow!"
Alas, Ken's steady spoon proves too much, even after he has to start over. Yellow grabs bronze. Everybody takes a deep breath, while Gray moves a few points closer to the overall Gold.
The main event: Hybrid Flip Cup
There are rumors of people illegally practicing cup flips on-site prior to the event. Somebody gets the governing body on the horn.
"Stop that nonsense," Catherine shouts. It's unclear from the livestream whether that scolding was enough to shut it down. But I'm not concerned.
I'm all set, geared up in the garage with two seltzers and four Solos. Neighbors pass through the alley and look at me, in bright yellow headband on my laptop in the garage on a regular Wednesday, like the crazed lunatic I am. Let's do this.
*Signs into Flip Cup Zoom Room*
We're up first. Yellow versus Blue, and as the remote rep, I get the event's first flip. How's that for a remote-first company culture?!
Now, that's not to say there's no confusion. The on-site flip cup tents are packed with people, many of them already seltzer'd up. It's hard to hear the referees' directions, let alone communicate with your teammates. But I know the job to be done here.
Ref blows the whistle. I slam my seltzer and… BOOM. One flip. I rush to the laptop on the other table and type "DONE" into the chat. Yellow is off and runnin' and I revel in a moment I know my high-school self would be proud of. Still got some game.
From there it's the sort of madness you'd expect from, well, any flip cup game. Blue proves ruthless, and before we can even get to our other remote flipper and anchor, Meg, it's over. I'm in a daze, and I'm not alone. Hours of prep and hype, only to be eliminated in an instant.
The rush was worth it, though. I'm not in that tent screaming, but I truly feel part of the action. Just look at this face of competition:
Bringing home gold
Thursday requires a unique balance. There aren't as many events on the Olympics calendar, so I segue smoothly from a 9 am call with our SEO consultant straight into Virtual Trivia.
I'm joined in Team Yellow's Zoom breakout room by comrades Natalia, Joy, Matt, and Elkin. We represent the full hybrid experience. We may be spanning thousands of geographic miles, but we are connected in seconds, ready to gel as a tight-knit hub of otherwise useless information.
Host Mark, a neutral non-PI arbiter of chaos, welcomes a mass of unruly trivia players. He exudes patience and good humor even as people selectively listen to directions and attempt to cheat by sneaking extra trivia contestants into the game.
Clearly, a year-and-a-half of hosting virtual trivia has prepared Mark for this moment. He's fazed by nothing.
Yellow comes out hot, nailing questions about Tony Danza, the U.S. Open, the Korean War, and Carlos Santana. There's brief conflict about whether this aughts one-hit wonder was named Natalie or Natalia. Because we have trust as a virtual team, even just meeting for the first time, we commit to move forward with an answer.
We're tied for the lead, right up until there's a question about topiary. Seriously, props to whoever got that right. We laugh, we commiserate, and we learn about population growth in the American Southwest. Did you know Phoenix is now America's fifth-largest city? That stings me as a Philadelphian, but I find solace in the fact that centuries of actual culture will prevail over Gila monsters, golf, and whatever else these snowbird communities are offering.
Naturally, there's controversy throughout the rest of trivia and up until the final points are tallied. The refs deflect all the heat coming their way, knowing that they've already risen to the challenge.
Team Gray takes the overall gold. But actual winners matter less here. PI has already won. The Hybrid Office Olympics are an unmitigated success. But don't take my word—let my Yellow teammate Meg, who's been with the company a full two weeks, tell it:
They said it couldn't be done. But Meg's message affirms what I felt from afar all week: Making this an inclusive, immersive, even fun experience for all was not only possible—it was the priority.
A thousand thank-yous to our People Ops team, and to PI leadership, for always understanding that after a couple years of anything but normalcy, you put the people first. Maybe a few emails were missed, or productivity in the traditional sense dipped. We made it up for it in intangibles.
That's the essence of Better Work, Better World.
Now, until next year, let the PI video team take you home with this montage mash-up: