Employee Directory
The All-in-One People Directory: Search for people filtering across PI personality profiles, skills, location and more.
Looking for a data scientist in the Boston office who also has a Craftsman Reference Profile? All it takes is one search within the Structural platform to find exactly the right person at the right time. With the powerful personality data of The Predictive Index combined with the data-rich profiles, intelligent search and real-time insight of Structural, your most important people data is more accessible than ever.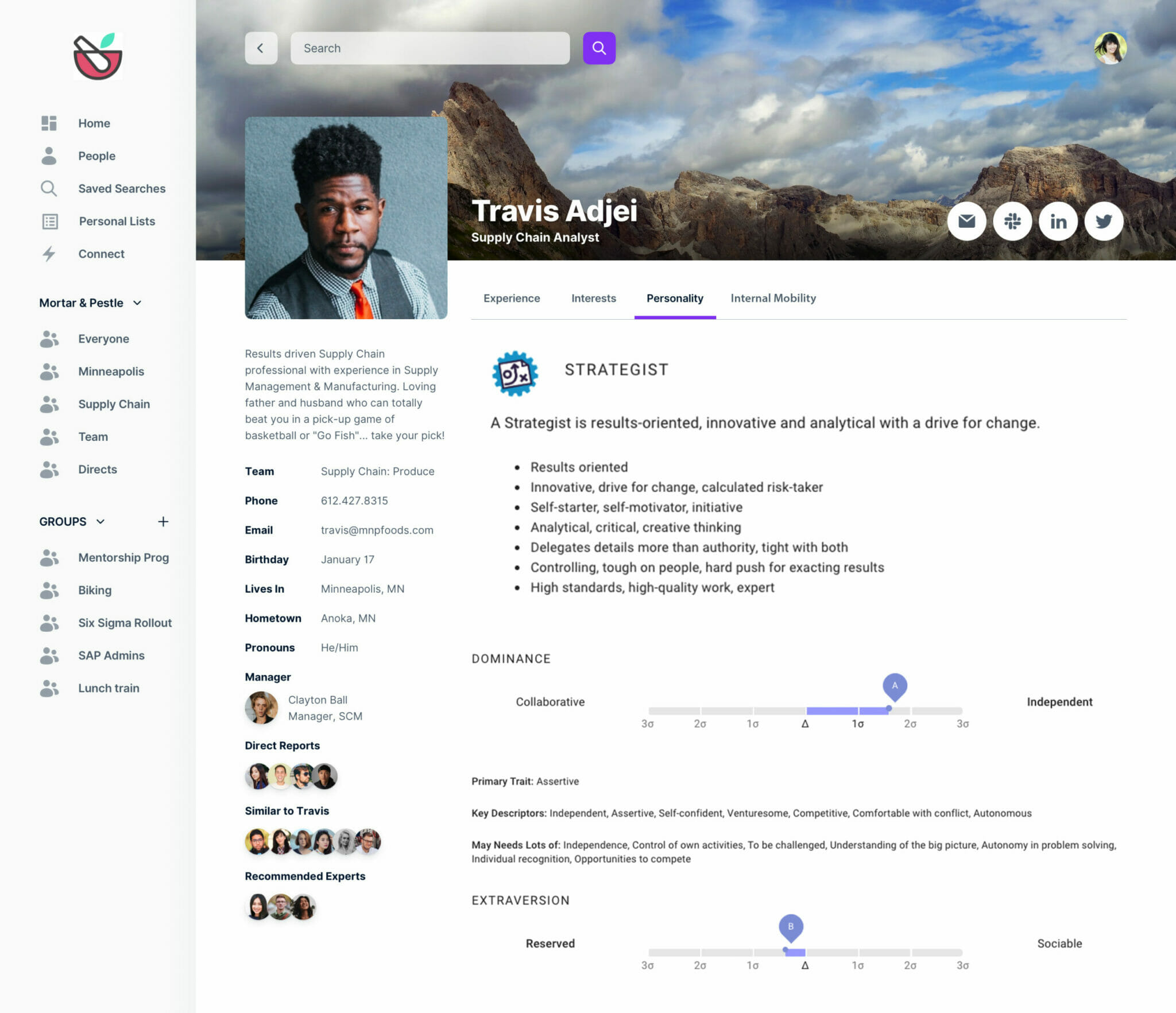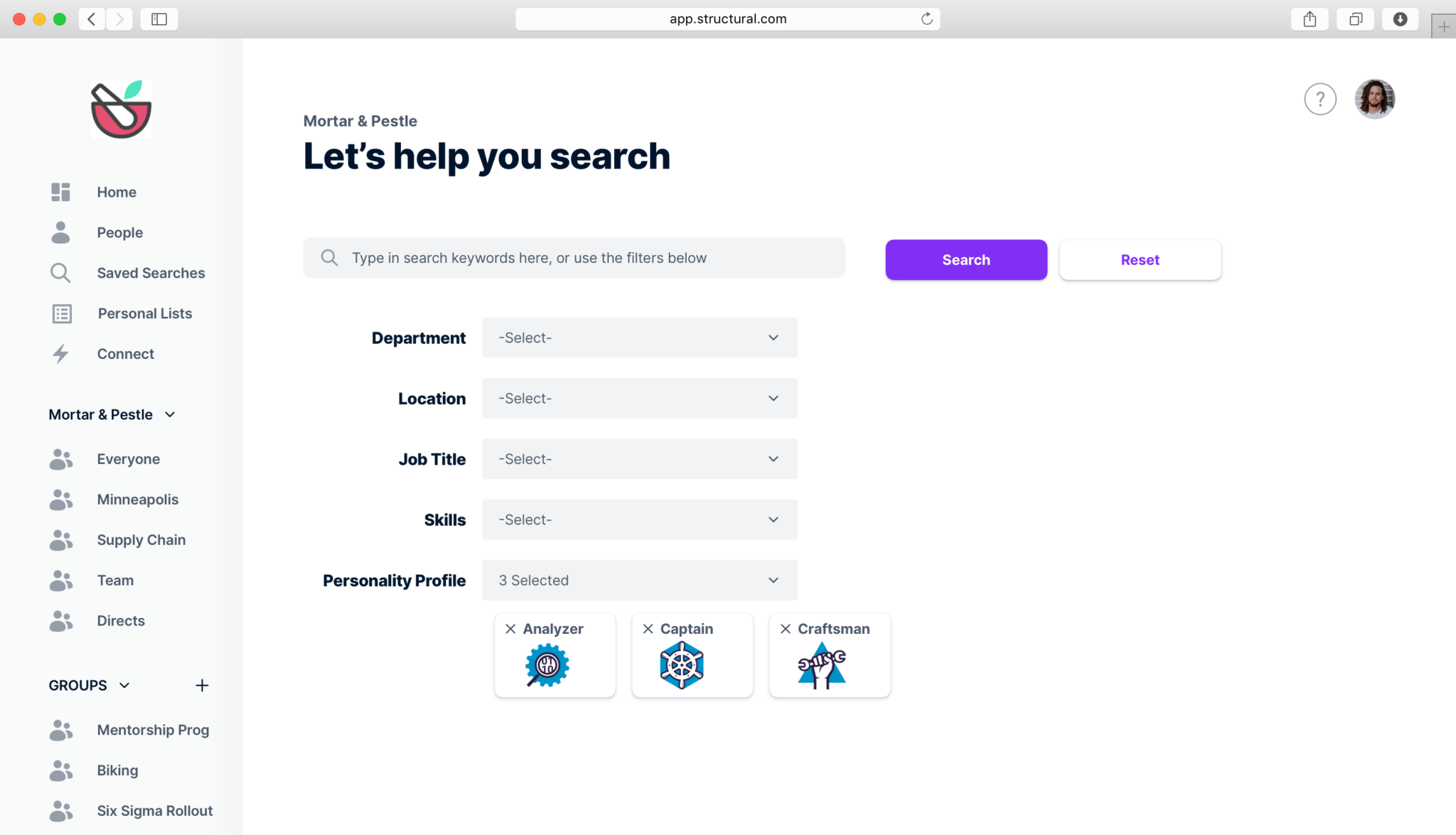 Assessments
Results
Behavioral Pattern Displayed in Page
Behavioral Reference Profile Displayed in Page
Behavioral Report PDF
Features
View co-workers' PI Behavioral pattern and reference profile directly within their profile page
Download a PDF copy of a co-worker's PI Behavioral Report from their profile page
Search across employee directory using PI Behavioral Pattern information
Costs
Separate Predictive Index and Structural subscriptions are required before this integration can be activated. PI does not charge any additional setup or access fees. Click the Request this Solution button for more information.
Languages Supported
Request this Solution