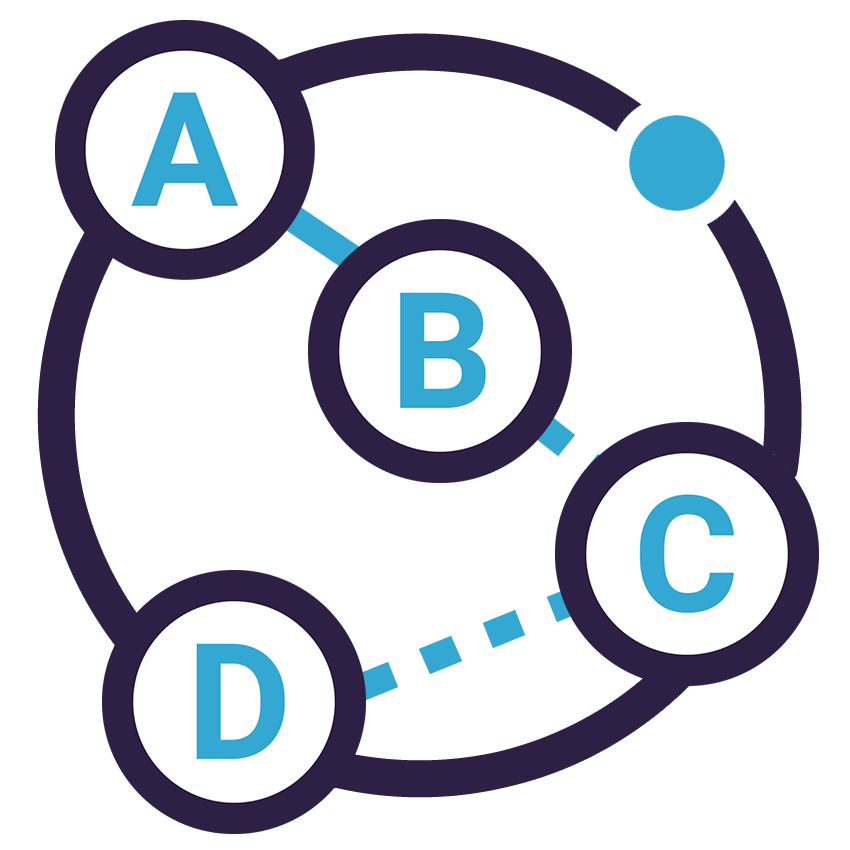 The four factors (A, B, C, and D) measure specific behavioral drives and help us start to understand why we behave the way we do. But, just knowing the factors without looking at how they work together is like learning single notes without learning full chords.
We can learn even more about why people behave the way they do by looking at the how two behavioral drives interact. We call these interactions factor combinations.
Factor Combinations refer to where one factor falls on the pattern in relation to another. It's the interaction of two different behavioral needs.
Two things contribute to how strongly expressed factor combinations will appear:
If the factor combination crosses the midpoint (one factor is high and one factor is low).
If the distance between the two factors is wide. In fact, we advise you to look at the two factors that are the furthest from each other on a person's pattern.
While we always start with which factors are the widest apart, all of the factor combinations in a pattern can give you further insight. Let's look at an example for each factor combination.
A=D Conflict – when Dominance (A) and Formality (D) collide
The Dominance (A) and Formality (D) relationship is all about risk. When the A and D factors are clearly high or low from each other, it's easy to determine how someone views risk.
But, this factor combination has an extra special relationship, which we call the A=D conflict, which occurs when someone's A and D are right on top of each other.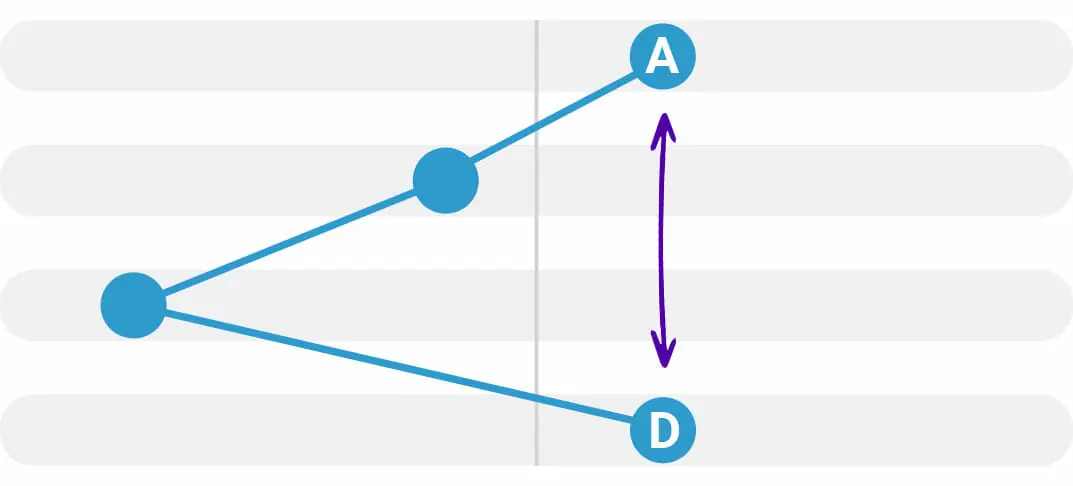 Think about the Dominance (A) factor as a gas pedal and the Formality (D) factor as the brake. When these factors are aligned with each other, it can cause situations where it takes longer for a person to come to a decision because they have their foot on the gas and the brake.
When this happens, the person might need more information, or maybe assistance with narrowing down the options, or also feeling that they have support even if they make an incorrect next step.
---
Now that you have some insight into Factors and Factor Combinations, there's one last piece of information that will help you understand your Behavioral Assessment results: Reference Profiles.