If you have a behavioral or cognitive assessment that is no longer needed in your account, there are two different options you can take to remove the results depending on what is needed. You can either archive a single assessment but keep the assessment takers profile, or you can remove the entire profile of the assessment taker.
Archive a single assessment
To remove only the behavioral or cognitive assessment (not the entire profile) from your account, navigate to the assessment takers profile page.
1. Select the assessment date you want to archive using the date drop down menu in the top right corner of the behavioral or cognitive boxes.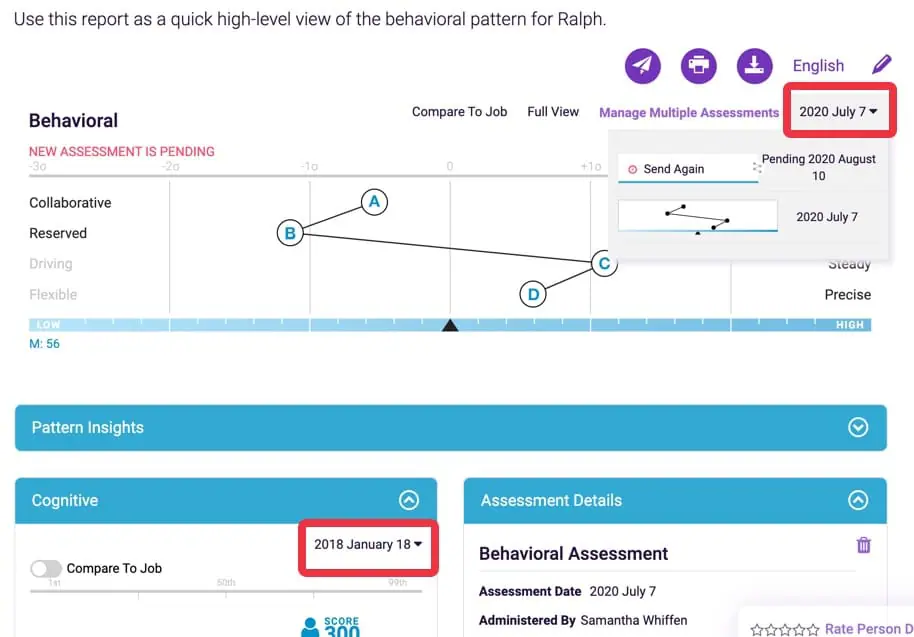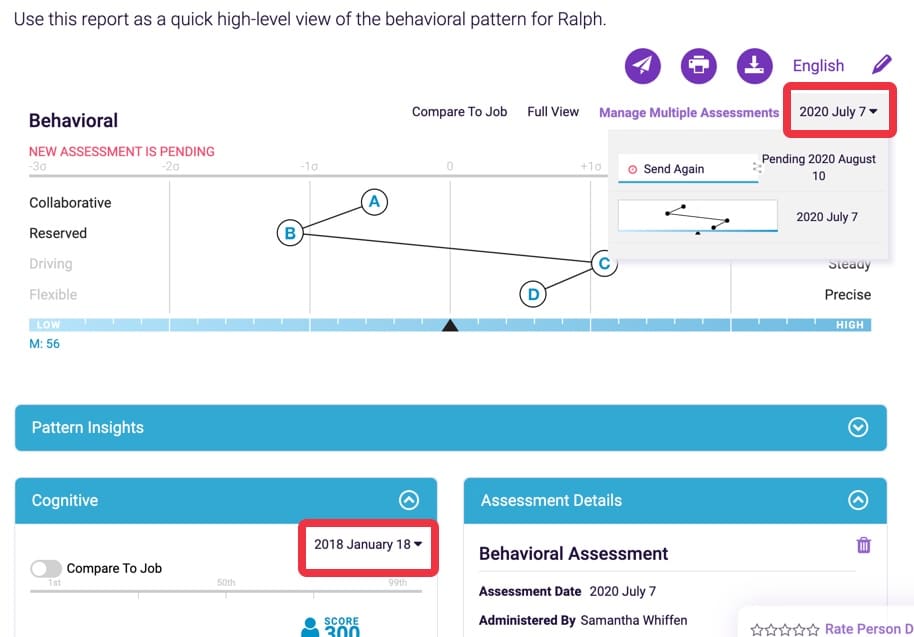 2. Once the correct date is selected, locate the Assessment Details box at the bottom of your screen.
3. Click the trash can icon next to the behavioral or cognitive assessment and confirm Yes in the pop up.
Note: You can confirm you have the correct assessment selected by viewing the Assessment Date listed in the Assessment Details box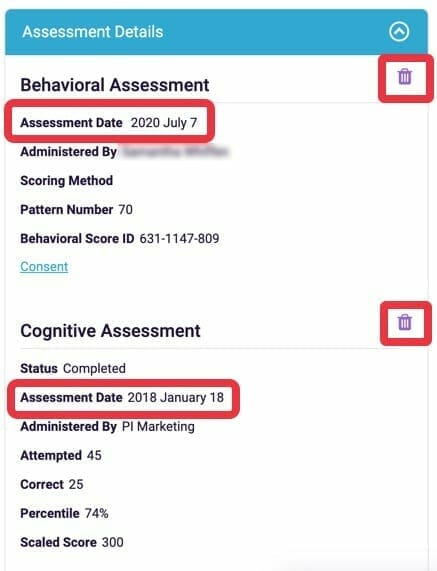 Delete an assessment taker profile
There are two ways to remove a complete profile page for an assessment taker: deleting from the person's page, or deleting from a list view.
Option 1:
1. Navigate to the Assessment Takers Profile Page and click the Actions drop down and select 'Delete'.


2. Click 'Yes' to confirm you would like to delete the profile.
Option 2:
1. Navigate to a list view that outlines the assessment/s you want to delete; you can either do a search for the assessment taker in the search bar, or you can go to Pending Assessments, Completed Assessments, Folders or the Employee Directory.
2. Check off the box/s on the left for the profiles you would like to delete.
2. Click the Admin drop down and select 'Delete'.


3. You will receive a pop up box asking you to confirm the names listed are correct. If yes, click 'Delete'. If you need to remove any names from the list you can click the 'x' under the remove column first.