This article will provide you with best practices for keeping your software user list up to date—and manageable— as employees come and go.
Disable Software Users
For the current Account Admin or Owner we recommend setting up a quarterly review of your user list in user management. This ensures you stay up to date.
Best practice: Have more than one Account Admin so if one Admin leaves, tasks can continue moving forward.
Action: An easy way to audit your Account Admins is to click the 'Role' column in User Management. All active admins will appear at the top.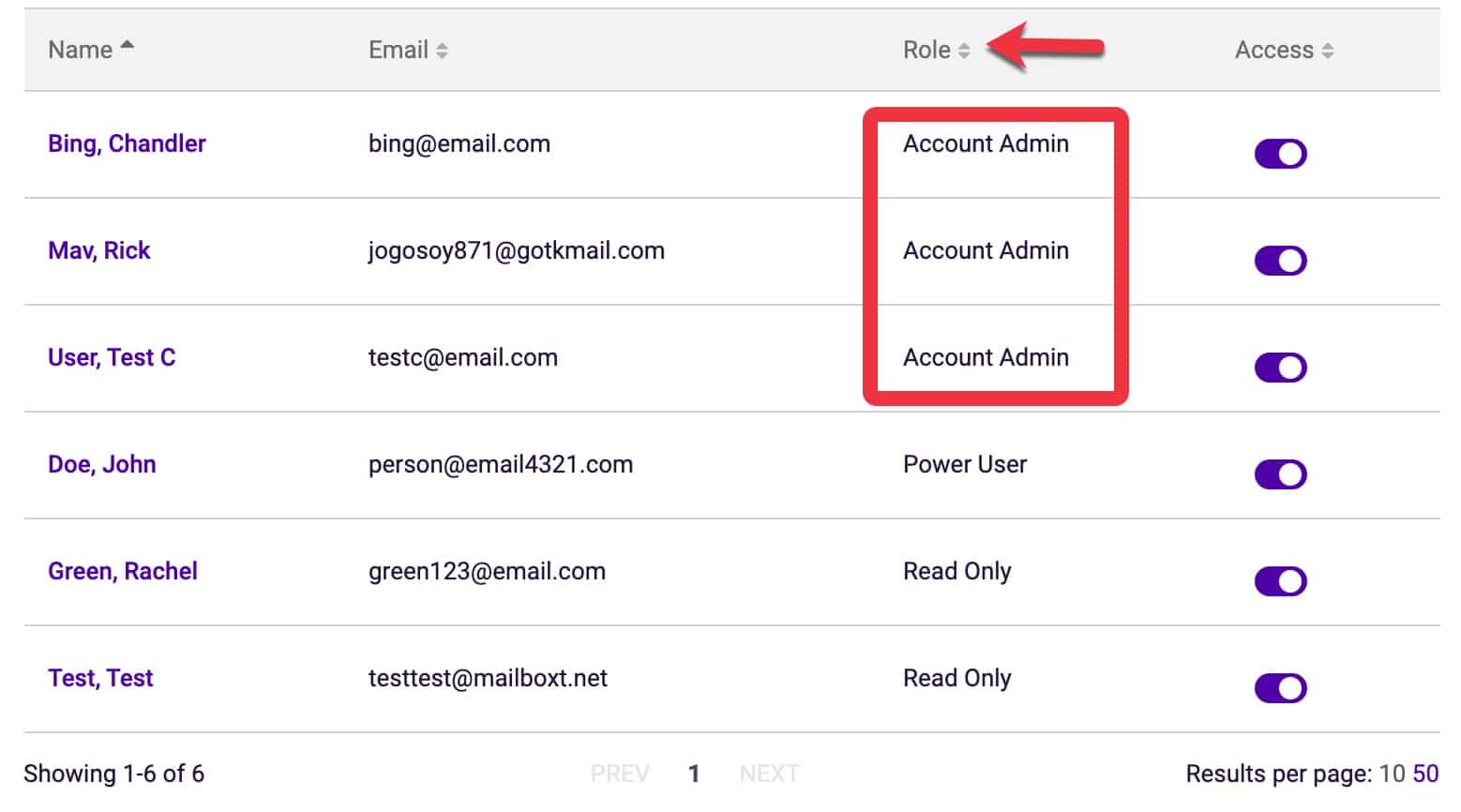 When an employee leaves the company, an Admin will need to disable the user's software access.
Without disabling them in User Management, that former employee can still access the software—even if their email has been disabled with your company. This is where the quarterly check will come in handy so no former employees will be missed.
Action: To disable a user, click the toggle button under the Access column of the User Management section. Visit User Management to learn more.