What is a team?
In PI's software, a Team represents a group of people who work together in an organization. Part of the purpose of Teams is functional: Teams allow you to make changes to an entire group, instead of one-by-one. The other purpose is behavioral: just like individuals have Reference Profiles, Teams have Team Types, which represents their style of working, leading, and communicating.
The purpose of Team Discovery in PI Design is to understand a specific Team's dynamics, compare them to its mission, and provide actions that will help that Team achieve their mission. It's up to you and your client to determine who should be included on a Team and what their mission should be.
Teams created here power our Analytics tool, where you can compare a group's drives and behaviors, as well as Team Discovery.
What is Team Discovery?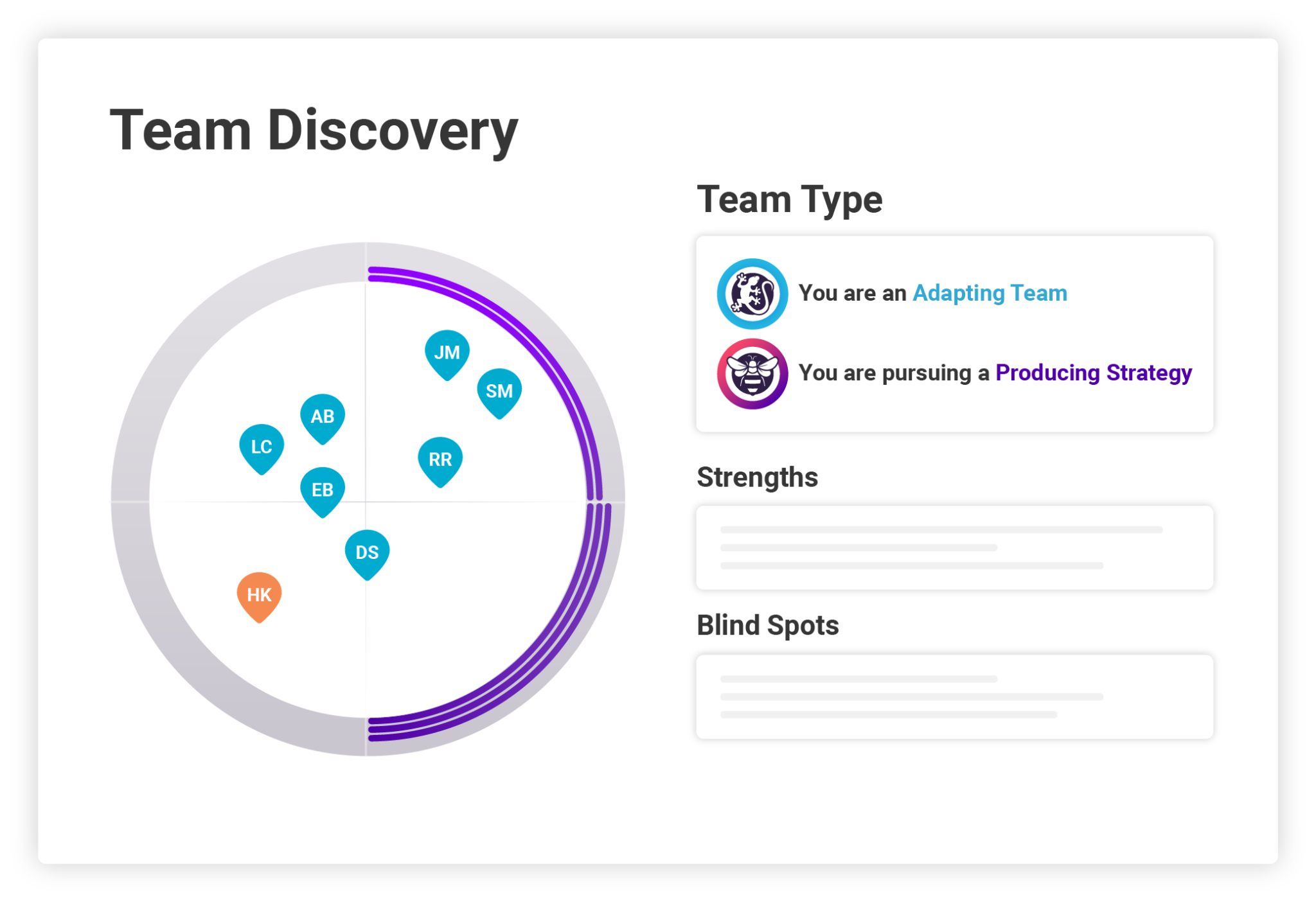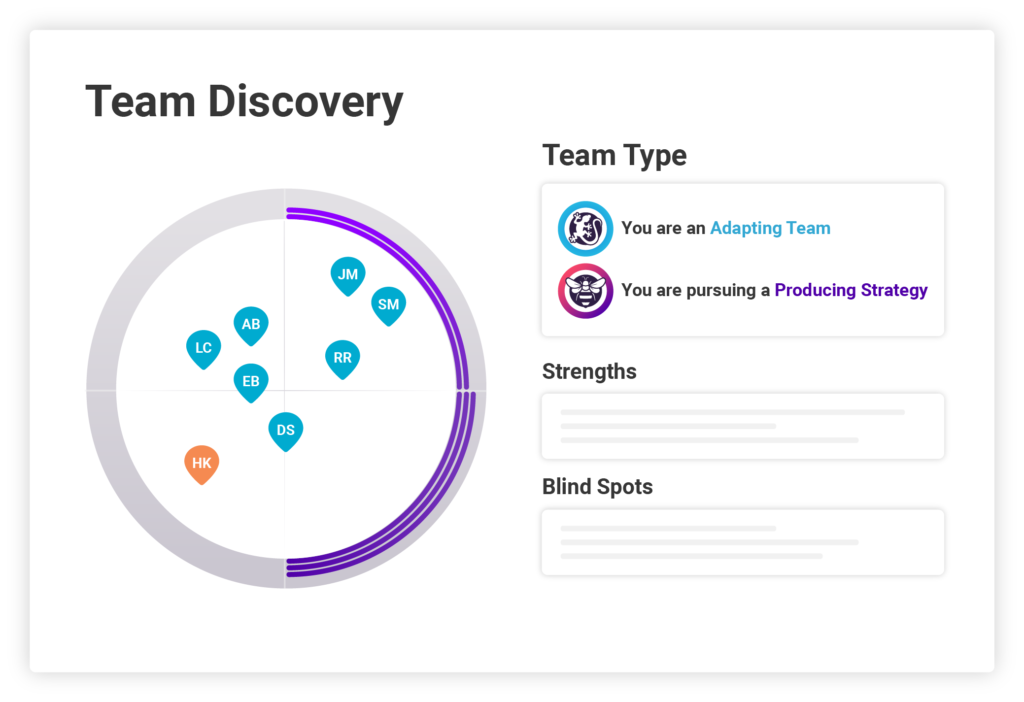 PI Design includes Team Discovery, lets you assess a Team's strategic goals and collective behavioral identity side-by-side. Team Discovery enables you to proactively build Teams suited to their mission, and lets you know where existing Teams might need extra support.
We recommend Teams consist of between five and ten people. With fewer than three people on a Team, there's not enough data to generate a Team Type. With more than ten, the data becomes less predictive and the Team becomes more unwieldy.
When does a team become activated?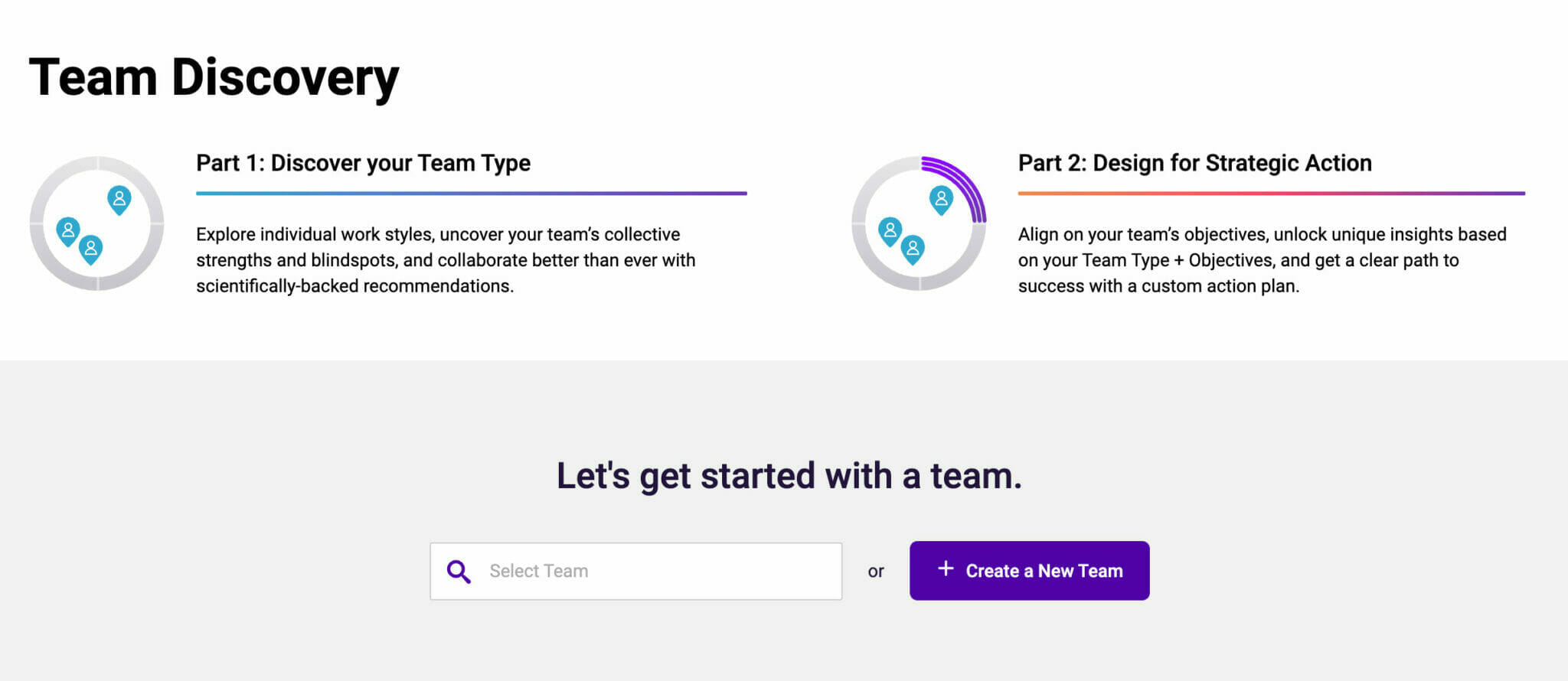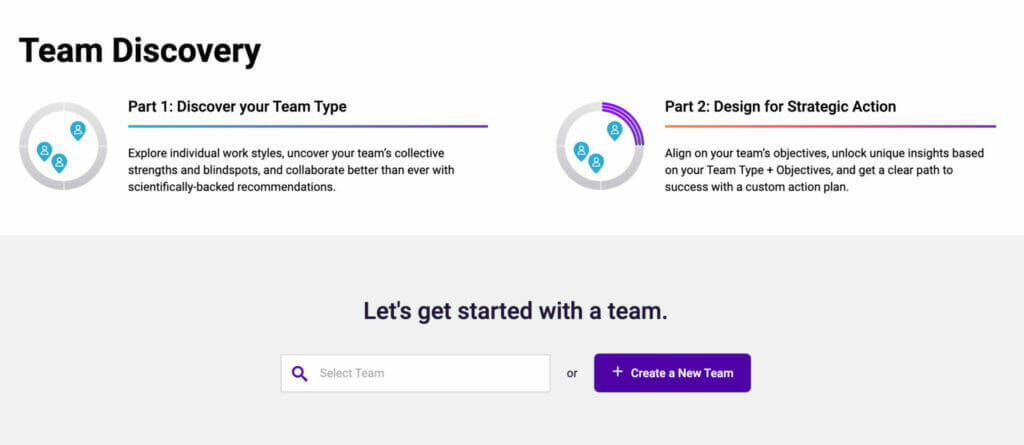 Teams become activated and count towards your limit as soon as you begin a Team Discovery Session. The software will notify you when you're about to activate a Team, as well as when you have no Teams remaining. 
Once a "Team" is activated within PI Design, you will be able to perform actions for that Team on an unlimited basis, including:
Adding or removing people from the Team.
Sending an assessment to a team member.
Color coding team members based on roles.
Revealing the Team Type for the initial Team, or as a result of any Team changes or proposed changes.
Discovering the Team's Strategy Type or revised Strategy Type.
Saving the Team Type and Strategy Type for review.
Sharing the Team results with others at your organization.
How do I know how many active sessions I am allowed to have?
You can see how many Teams have been used on the landing page of Team Discovery. Because Teams are shared across your entire organization, it's possible you may have fewer Teams available than expected. If this happens, you'll need to coordinate with other members of your organization to share Teams.
How do I get more active sessions?
To get access to more licenses for Team Discovery, you'll need to contact your PI Consultant to upgrade your account.
How do I deactivate a team?
It is not currently possible to deactivate a Team.