Work
Better work starts with you.
Better work starts with you.
You know what they say: A rising tide lifts all ships. When people within organizations start to become more self-aware, it causes a distinct change in the culture–for the better.
The more self-aware organizations are, the better people within the organization can be at communicating, building relationships, and functioning as a team. Ultimately, effective communication, relationships, and teams lead to greater productivity–the kind of productivity that leads to major business results.
Collective awareness can start with you. Will you be the one to spark a better workplace culture?
A guide to better working relationships
Have you ever had a tense meeting with a colleague where you were saying the same things, just in two completely different ways? What about a colleague who always seems to be on a completely different page than you?
Those kinds of interactions can be draining and make working together difficult. However, it doesn't have to be that way!
The PI Relationship Guide is a tool designed specifically to help colleagues understand one another. Through awareness of each others' communication styles, strengths, cautions, and blockers, this guide can help you form better, more effective working relationships.
Don't let different working styles get in the way of productivity. Reach out to your PI Champion to learn more about how the Relationship Guide can help you navigate those complex work relationships!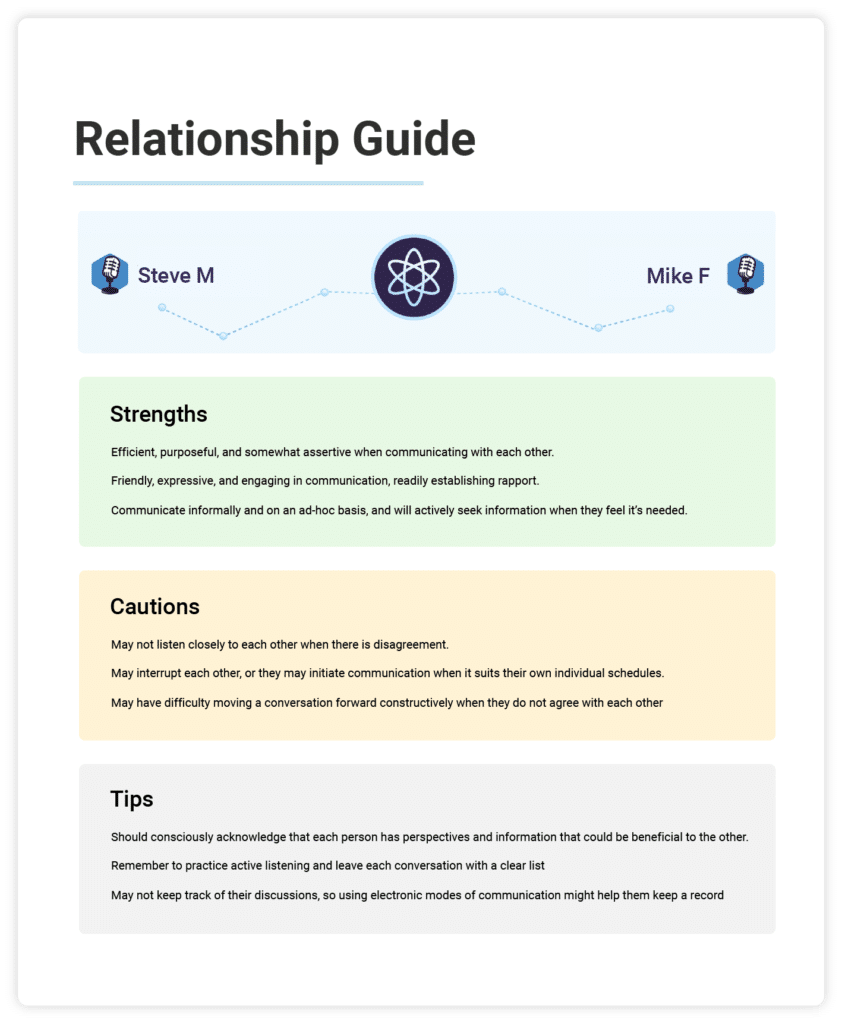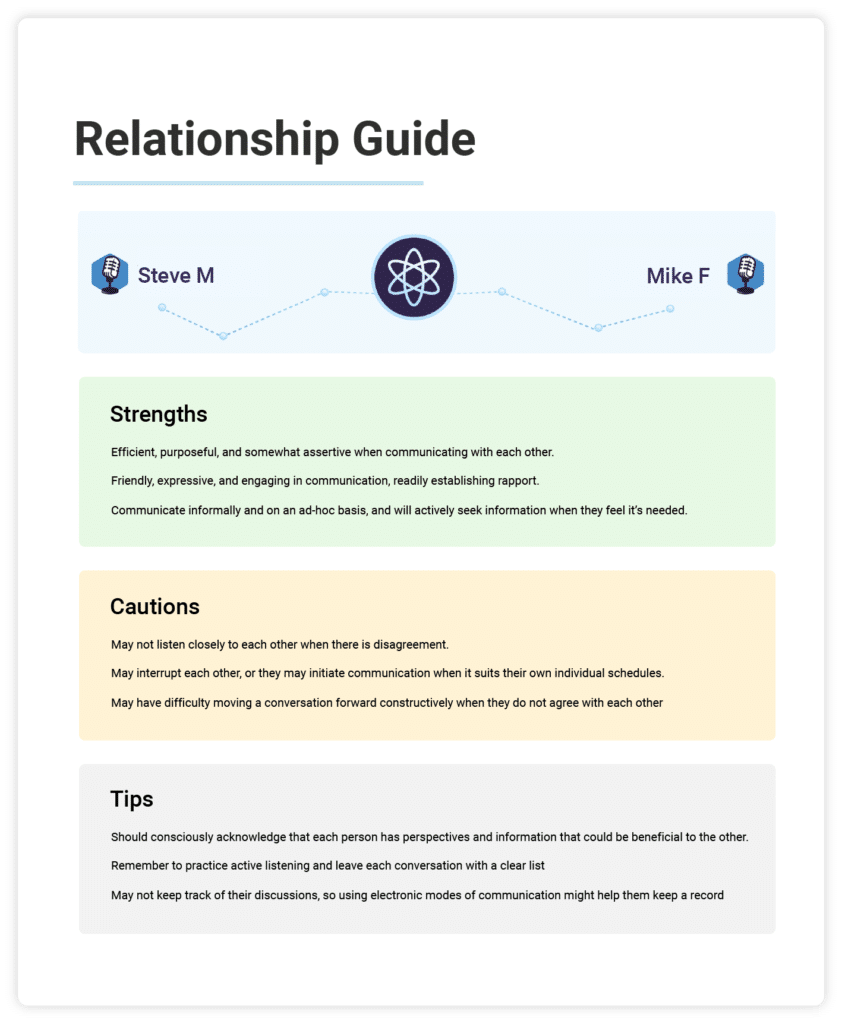 Better teamwork awaits.
Does your team struggle to get along and get results?
Much like with one-on-one relationships, team dynamics are affected by different working styles.
Team Discovery™ was created to help managers and teammates understand how each person is individually wired to work—and how that interacts with how other members of the team work.
Visually mapping a team back to what drives and motivates each member can actually help bring clarity to areas that often cause confusion or ambiguity.