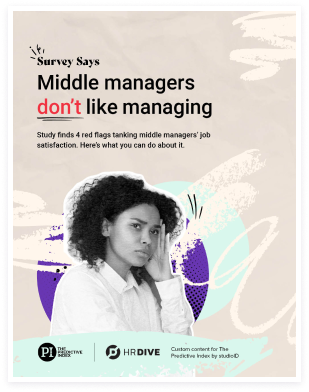 Middle managers are not OK.
The Predictive Index and StudioID conducted a survey of over 300 middle managers and leaders to gather insights on major middle manager concerns, and the stark disconnect to what leaders think. The data revealed crucial opportunities for companies to enhance their talent strategies and address current HR challenges. Below are a few of the top findings from the report. Study finds 4 red flags tanking middle managers' job satisfaction. Here's what you can do about it.
70%

of middle managers would love to return to being independent contributors
if they could keep the same pay

Executives know middle managers have some concerns—but they're either not focusing on the right solutions or disagree on what's truly troubling middle management.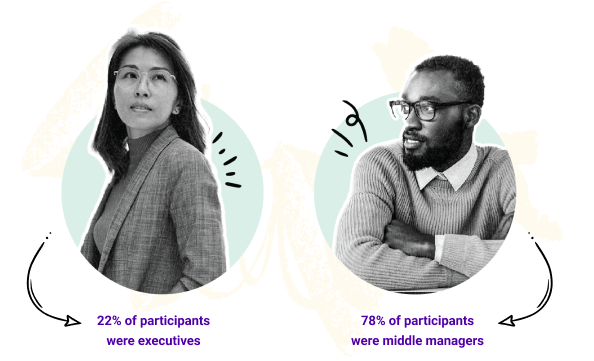 ---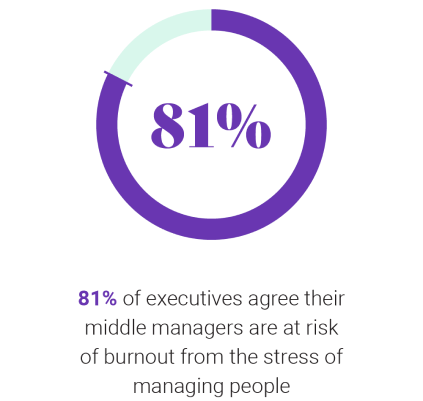 79% of middle managers say they're at

risk of burnout

from the stress of managing people
And 81% of executives agree their middle managers are at risk of burnout from the stress of managing people
So what can you do about it? Learn more in the report.
---
Nearly six in ten executives (
58%

) are very confident middle managers' concerns are heard when they approach them about important issues.

In reality? The same percent of middle managers feel the exact opposite—58% of middle managers claim they are not very confident their concerns are heard when approaching executives about an important issue.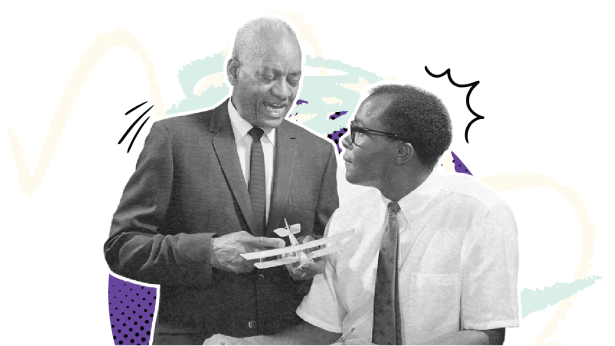 Get to know the problems your middle managers are facing.

Download

the report.

The full Middle Manager report has 15 pages of data analyzed by people scientists, and commented on by subject matter experts in the field, for you to apply to your organization. Make your business and culture stronger by diving into the report.