2020 REPORT
The business value of talent optimization
The Predictive Index surveyed 600 executives across 20 industries to understand the relationship between company performance and talent optimization. Read the highlights here—and download the full report to find out which specific talent optimization practices lead to positive business outcomes.
Senior leaders struggle with common challenges
These are some of the top problems executives face—regardless of the industry they work in.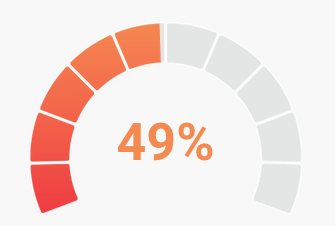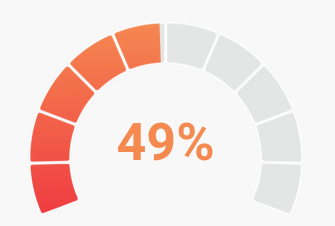 What's your best estimate of how many of the hires made in the past year were good hires?
Key finding
Bad hires are the norm.
Execs say only 49% of last year's hires were good hires.
Key finding
Employee performance is a top concern.
Execs worry about employee performance and productivity.
What about your job keeps you up at night?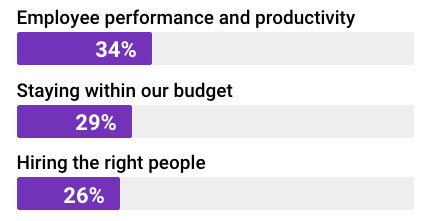 *Showing top three answers
When companies terminate employees for performance-related reasons, what is the most common thing those people are lacking?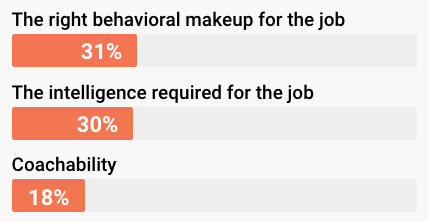 *Showing top three answers
Key finding
Why bad hires get fired.
61% of execs say employees are terminated because they lack the behavioral fit or cognitive ability needed for the job.
How companies can overcome these challenges
While having an agreed-upon and well-documented business strategy is mission-critical, business strategies don't execute themselves; people do. Senior leaders can overcome common challenges and maximize strategic performance by crafting an aligned talent strategy; this is the essence of talent optimization.
Learn how PI can help you implement talent optimization.
Key finding
Execs are focused on talent strategy development.
37% of executives say their No. 1 priority is talent strategy.
Of the following, which is your No. 1 priority as an executive?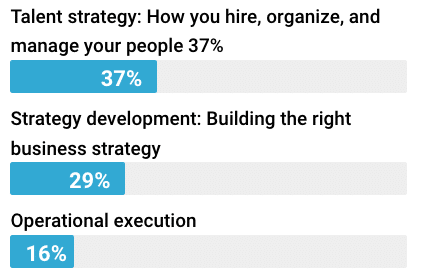 *Showing top three answers
Only 69 of the 600 executives surveyed selected all three of the following statements:
We have a talent strategy.
We have a business strategy.
Our talent strategy is completely aligned with our business strategy.
*Showing top three answers
Key finding
Talent strategies are not created equal.
88% of companies fail to align their talent strategy with their business strategy.
Key finding
Fewer than half use tools to examine senior team fit.
47% have tools that accurately evaluate whether they have the right executive team in place.
Which of the following best describes how well you're able to assess if you have the right team in place for your strategy?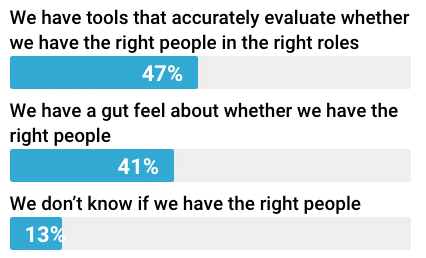 *Showing top three answers
The business value of implementing talent optimization practices
For the purposes of this report, The Predictive Index defined 11 talent optimization practices. Implementing specific combinations of these practices translated to positive business outcomes for the participants we surveyed in this study. In this report, we refer to companies that implement combinations of these 11 practices as talent optimized companies.
How well are your people performing in their roles?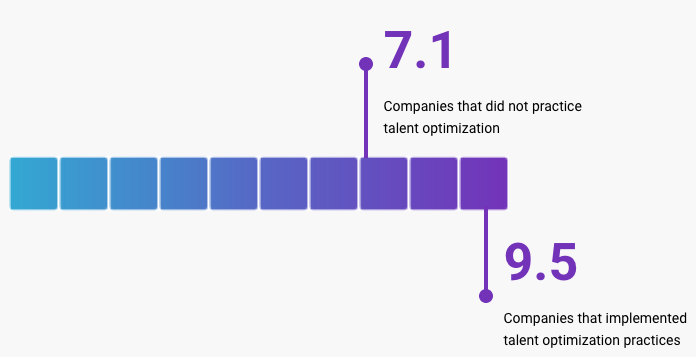 Key finding
Talent optimization drives employee performance.
Talent optimized companies have 34% higher employee performance.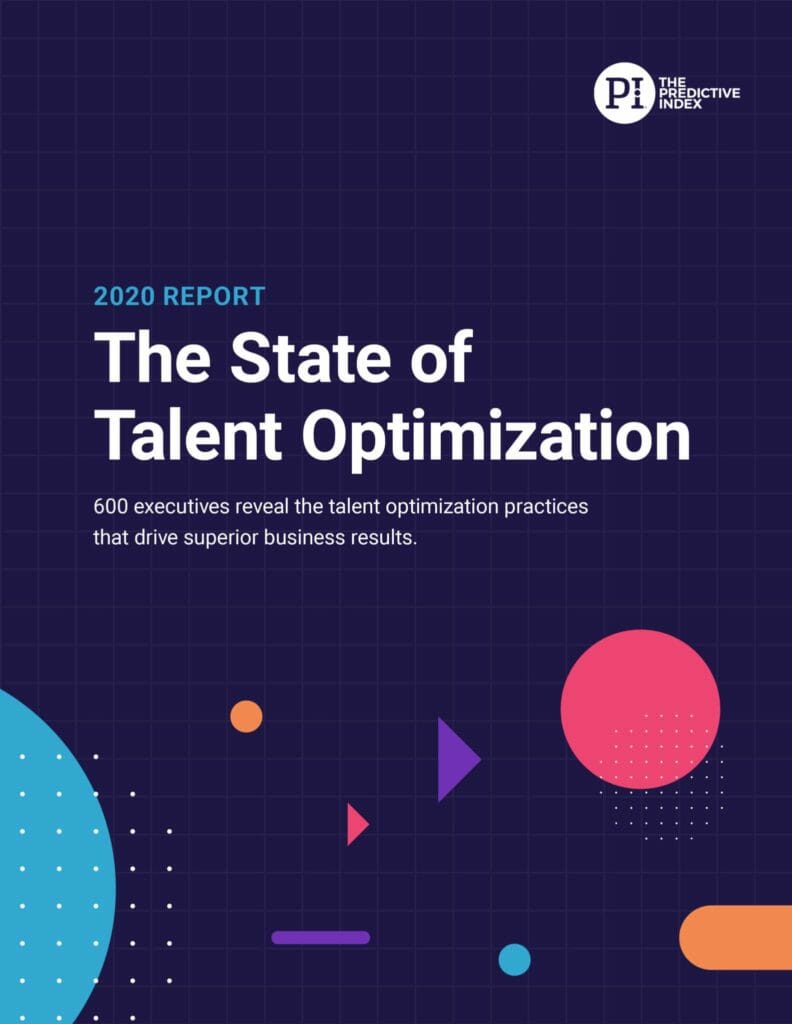 Discover the specific combination of talent optimization practices responsible for this jump.​
What percentage of your high-performing employees left the company last year?
47%
Average turnover rate of high performers
17%
Turnover rate at talent optimized companies
Key finding
Talent optimization boosts top-performer retention.
Talent optimized companies retain 30% more of their top-performing employees.
Key finding
Talent optimization cuts time spent on people problems.
Talent optimized companies spend 25% less of their time on people problems.
What percentage of your time is spent on people-related issues and challenges?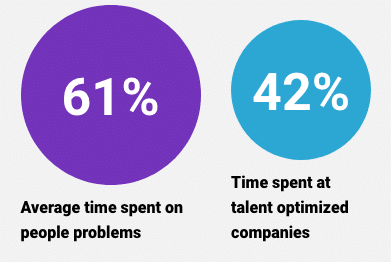 *Showing top three answers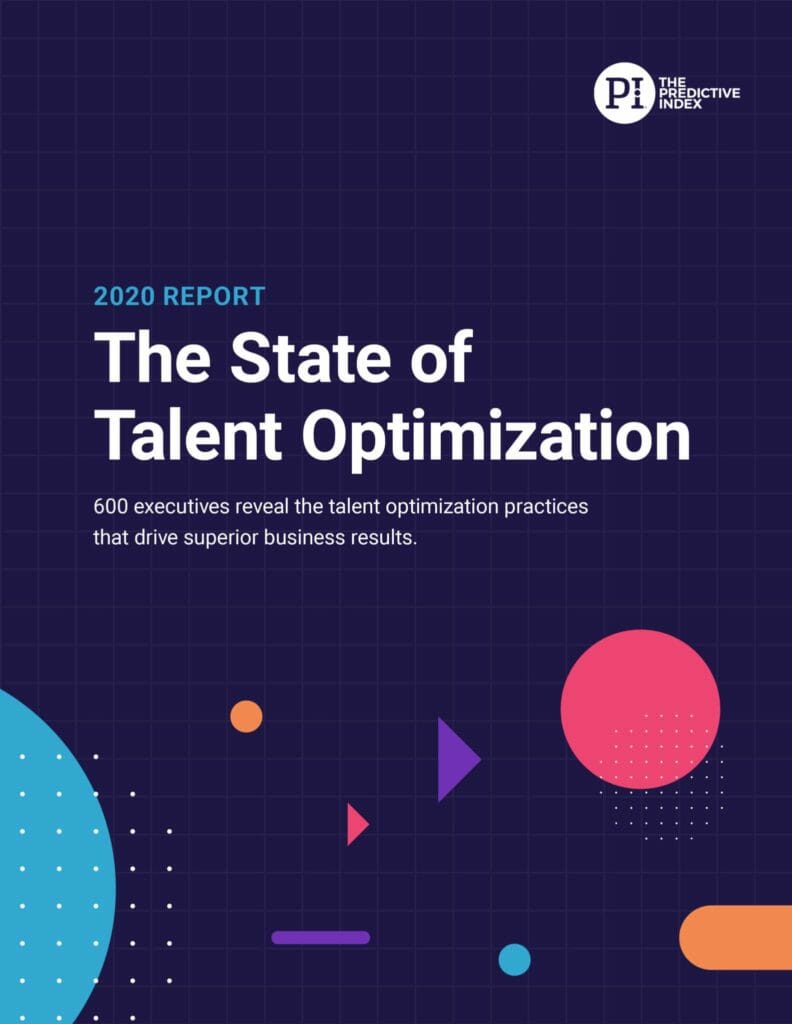 After reading this report, you'll understand how to design a talent strategy for max impact.
Learn about our respondent pool.
Of the 600 senior leaders surveyed, 200 held the role of CEO or president. The remaining 400 were SVPs, VPs, or other members of the executive team.
Regardless of industry, there were similar challenges and priorities—and a strong relationship between talent strategy (or lack thereof) and business results.
Each executive surveyed led a company with no less than 50 employees, with 41% of executives leading a company with 500 or more employees.