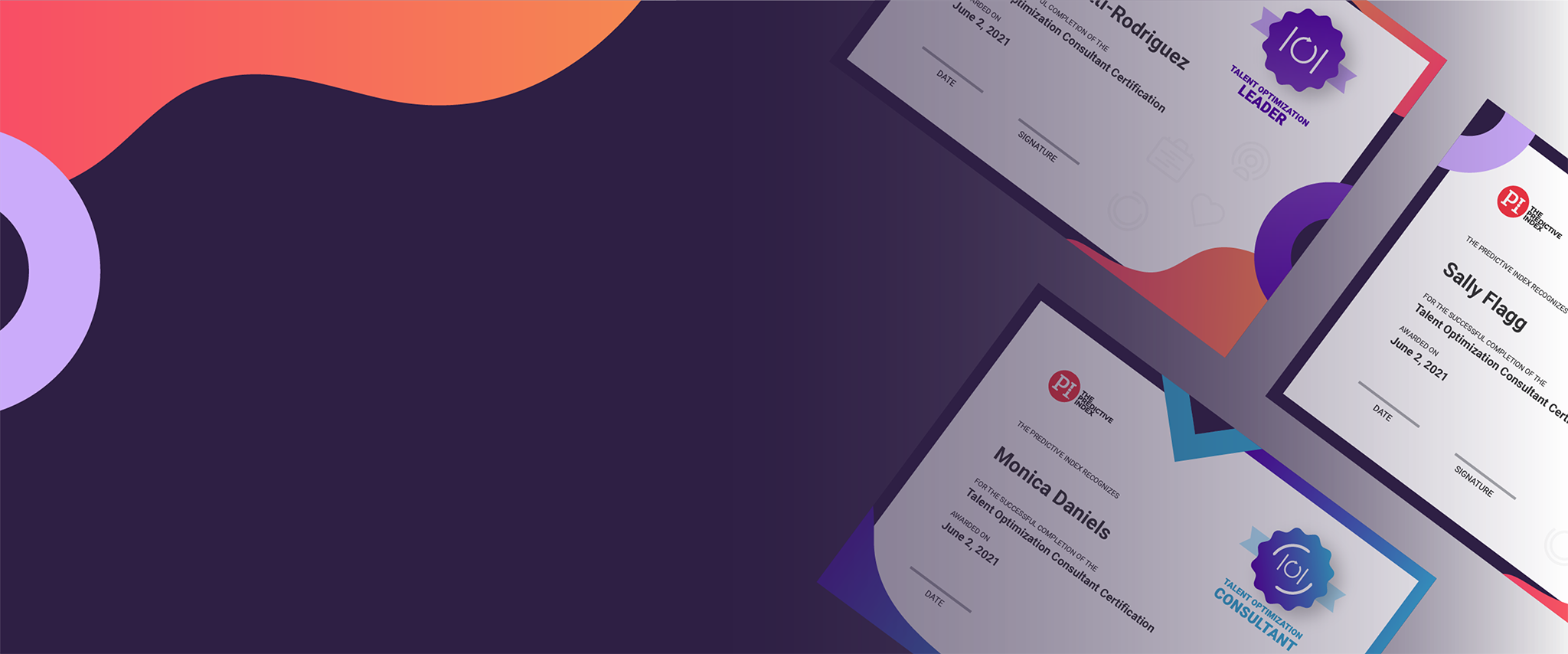 A power-up
for your career
The PI Talent Optimization Certification will forever change the way you lead. After completing the certification, you'll be able to speak about talent strategy with authority and influence positive organizational change. Stay ahead of the curve. Get certified today.

Frequently asked questions (FAQs)
The Talent Optimization Leader Certification is for HR leaders, people managers, and executives who want to harness the power of people data to intentionally, consistently, and strategically design great teams and a strong company culture.
The Talent Optimization Consultant Certification is for management consultants, HR consultants, and executive coaches who want to help clients solve their biggest challenges and build resilient teams that can take on anything (like a downturn … or a pandemic).
It's a self-paced certification made up of five courses. You can take them all at once or spread them out. You'll learn through text, video, and interactive digital learning. Get your hands dirty in a sandbox environment, so that the learning sticks.
You don't need it like you need air or water (or Netflix). But earning your certification means:
Gaining the know-how to speak and act with authority
Increasing your ability to influence senior leadership
Opening the door to new and better career opportunities
Mastering a new discipline that's proven to impact business results*
*The 2021 State of Talent Optimization Report
How it works
Create your Learn account

Complete five interactive courses

At the end of each course, take a quiz and earn a badge

Complete all five courses to earn your certification


Note: We offer two certifications based on role: the Talent Optimization Leader Certification and the Talent Optimization Consultant Certification. On the next page, you'll self-select your role so we can customize your certification experience.