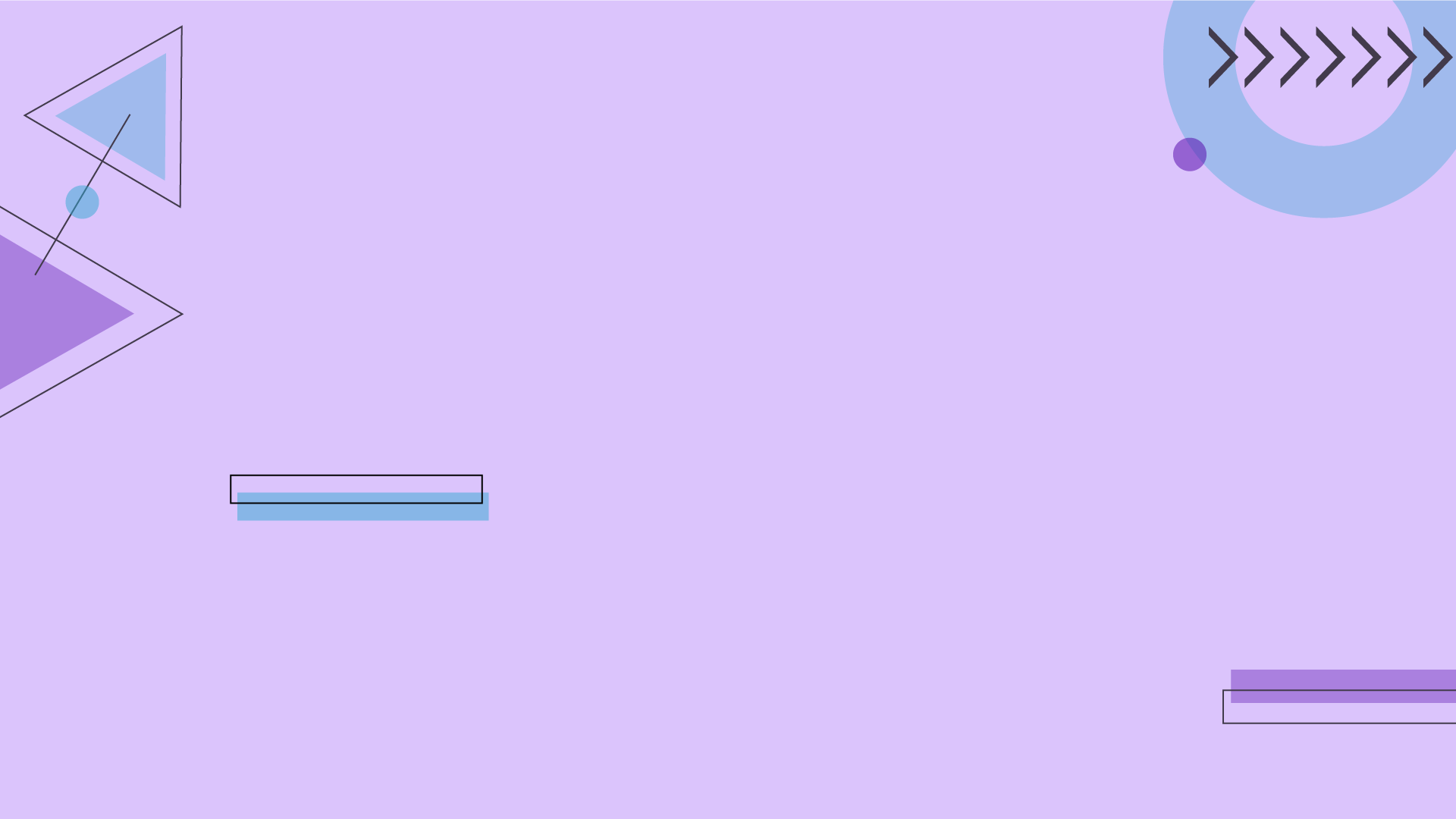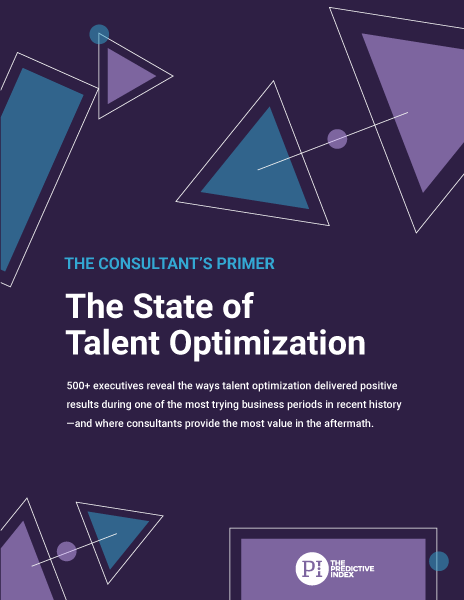 2021 Consultant Primer
The State of Talent Optimization
500+ executives reveal the ways talent optimization delivered positive results during one of the most trying business periods in recent history —and where consultants provide the most value in the aftermath.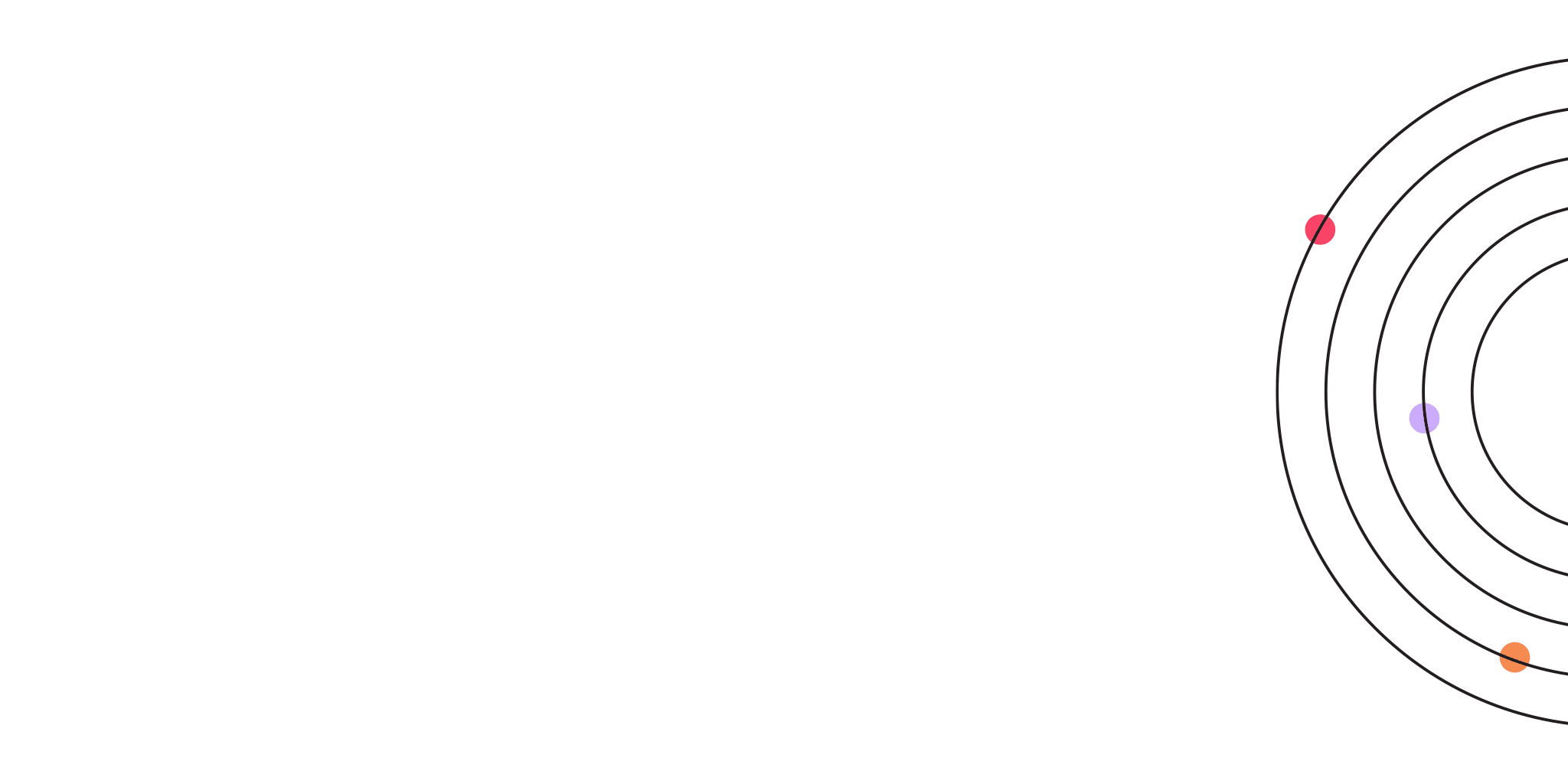 Uncovering the business value of
talent optimization
In Q1 of 2021, The Predictive Index surveyed more than 500 executives from 15 different industries. The goal was to understand how companies that practice talent optimization fared in one of the most tumultuous business years on record.

As you'll see, most companies recognize the need for talent strategies, and many are seeking external guidance as they align those talent strategies with their business strategies.
The Consultant's Golden Opportunity
"Your eyes and your gut
will fail you."
– Billy Beane, EVP of The Oakland Athletics
Business leaders need good consultants more than they need shiny new tools.
KEY FINDING
45% of respondents hired general management consultants for help with strategy and execution.
In 2020, many executives saw strategic consulting as more immediately important than software or equipment upgrades. Good consultants will find themselves with plenty of work in 2021 and beyond as more organizations recognize the need to align their talent and business strategies to help them successfully hire and manage hybrid teams.
When you needed help with business strategy and execution, which of the following did you invest in?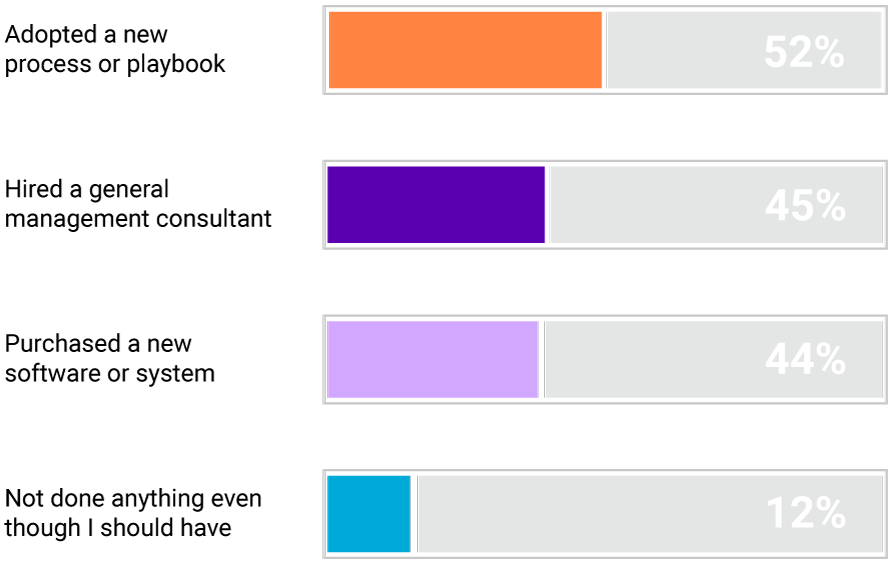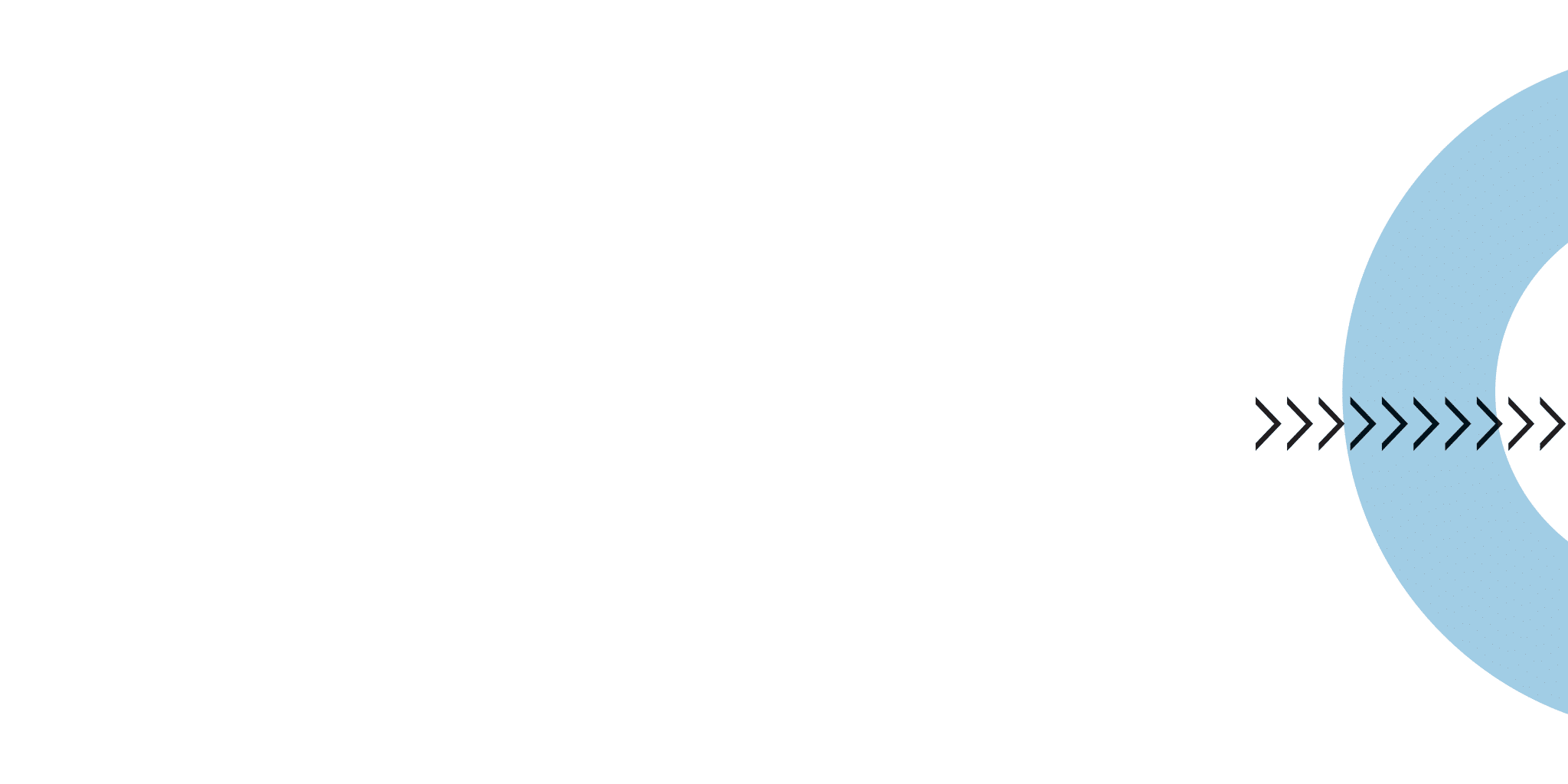 Consultants can help fill the talent strategy void.
KEY FINDING
18% of respondents had a consultant help develop their talent strategy.
55% of companies had a talent strategy in 2020. That represents a nearly 20% increase in talent strategy adoption YoY, and with good reason. Understanding your people became imperative to driving productivity during the COVID 19 pandemic. As more leaders prioritize talent strategy for hybrid models, many will realize designing a talent strategy on their own is a tall task.
How did you create your 2020 talent strategy?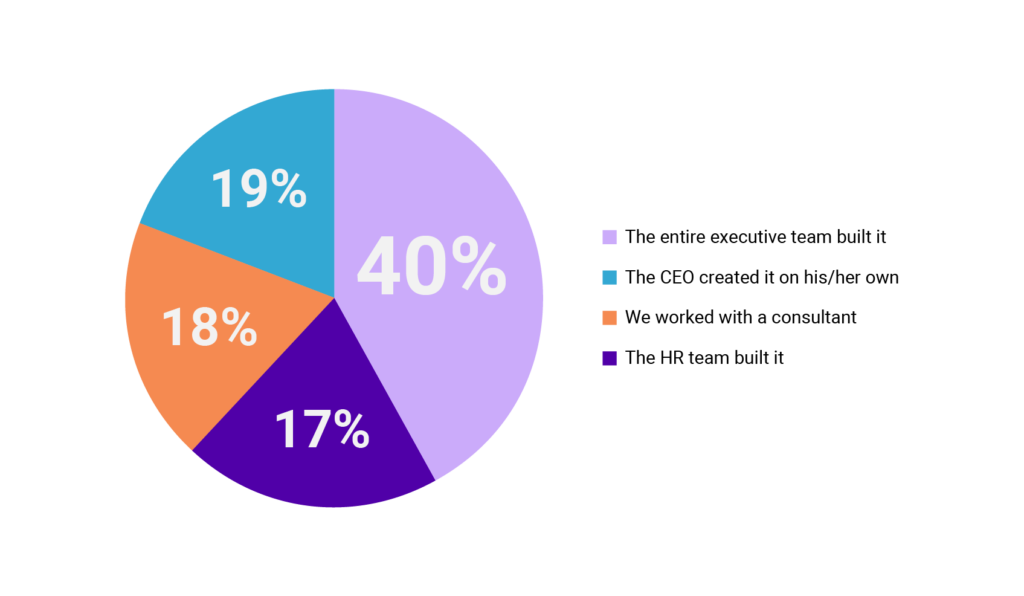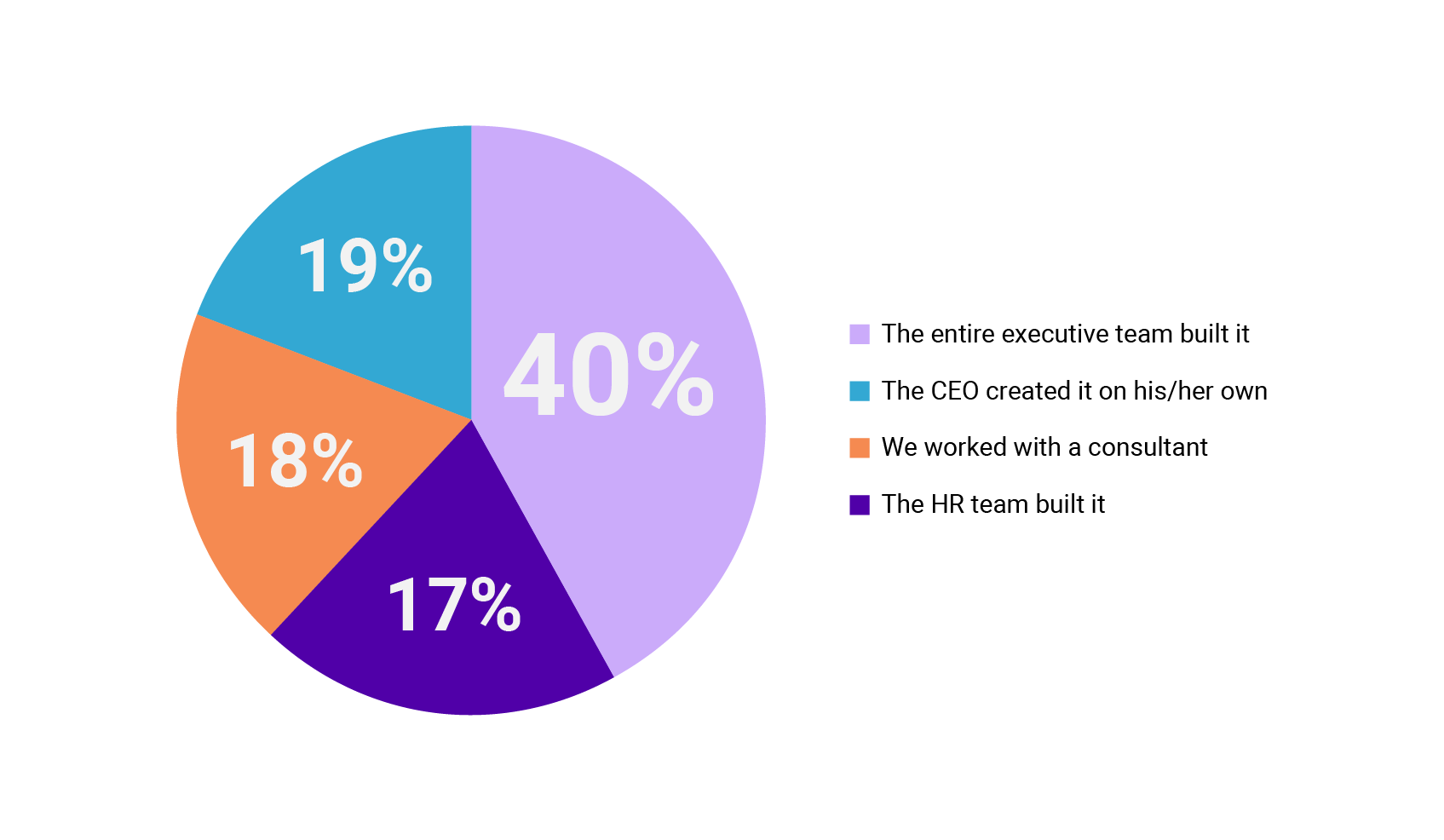 Designing talent strategy
"Talent optimization is Moneyball for business."
– Mike Zani, CEO at The Predictive Index
What is a "talent
optimized company"?
For the purposes of this report, we used the term "talent optimized company" to describe companies that:
Have a talent strategy
Have a business strategy
Align their talent and business strategies
It's important to note that even though the word "optimized" indicates completion, talent optimization is an ongoing practice—not something you do once and check off your list.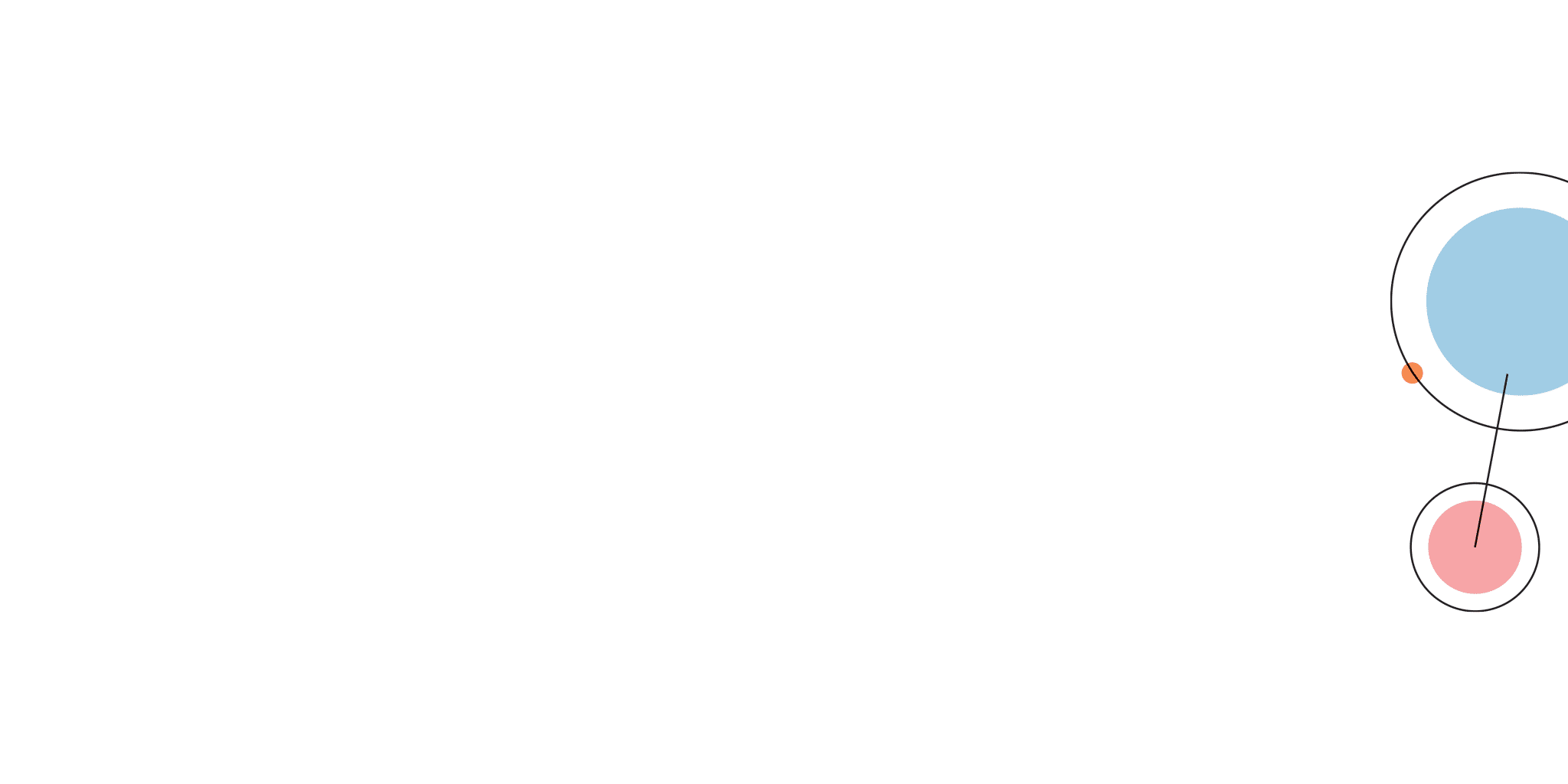 Despite unparalleled adversity, most talent optimized companies reached their goals.
KEY FINDING
87% of talent optimized companies surpassed or met their goals in the past year.
Asked to describe their company's performance during a business period like no other, the majority of respondents from talent optimized companies confirmed they still accomplished what they set out to do—and then some.
Which of the following best describes your company's performance over the past year?
Talent optimized companies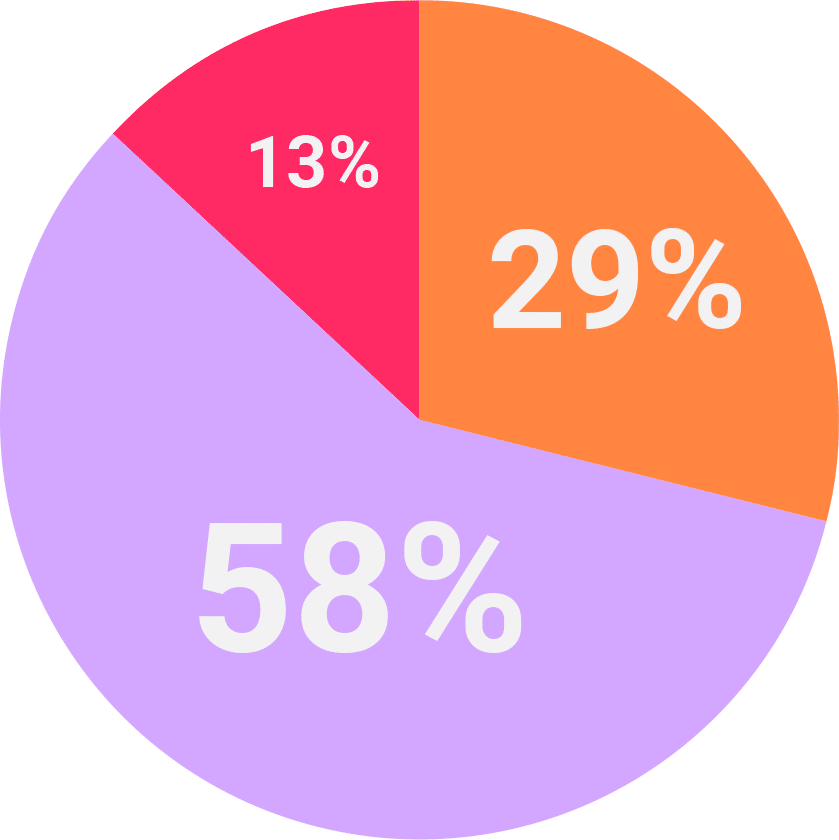 We surpassed our goals
We met our goals
We fell short of our goals