Boost employee engagement
Send science-backed pulse surveys.
Get AI-powered recommendations.
Build an outstanding culture.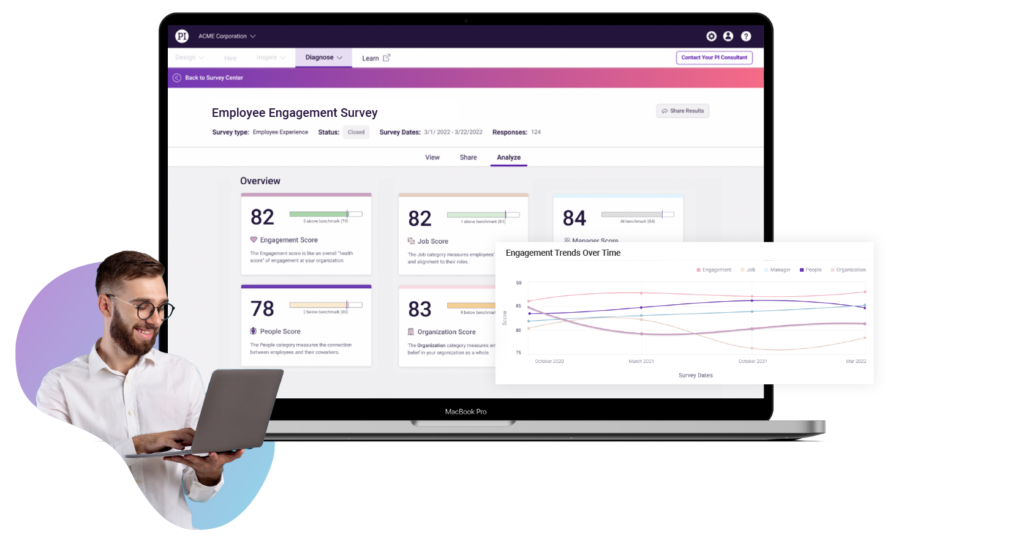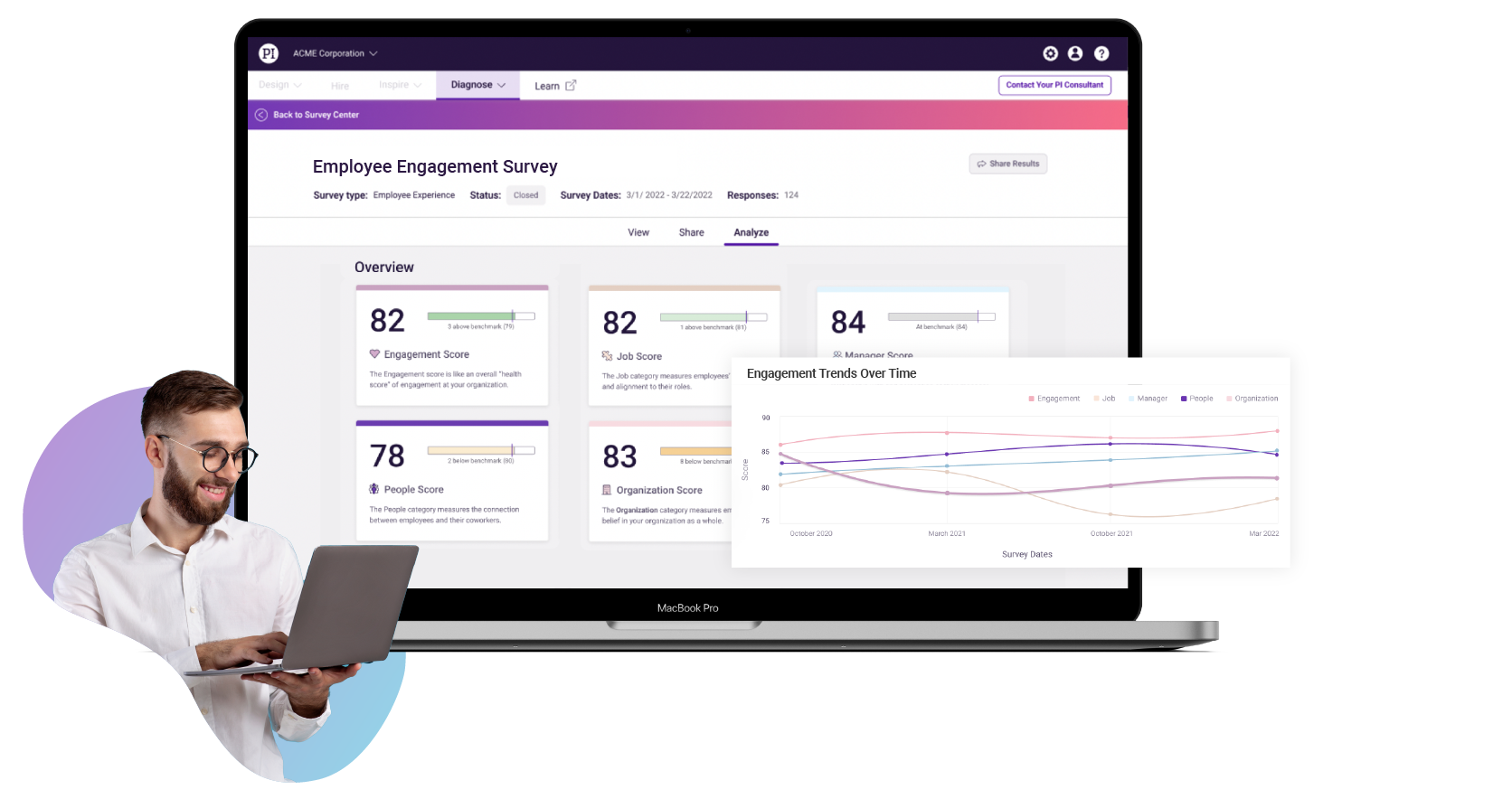 10,000+ ORGANIZATIONS TRUST PI
Find disengagement and fix it—so you can
retain

your people and build a

best-in-class culture.

Give your employees a voice, and deeply understand their needs with quick, easy-to-answer pulse surveys. Get prescriptive recommendations to make meaningful and lasting improvement to engagement.
Track your company's overall engagement health, without hours of analysis
Understand the big picture at a glance with your Engagement Dashboard. Or, filter to the finest details to discover engagement trends by department, location, demographics, and performance level.
Send science-backed engagement surveys you can trust
Build and send a survey in a few clicks using validated questions created by a team of Industrial Organizational Psychologists. Accurately measure and cover any aspect of employee engagement.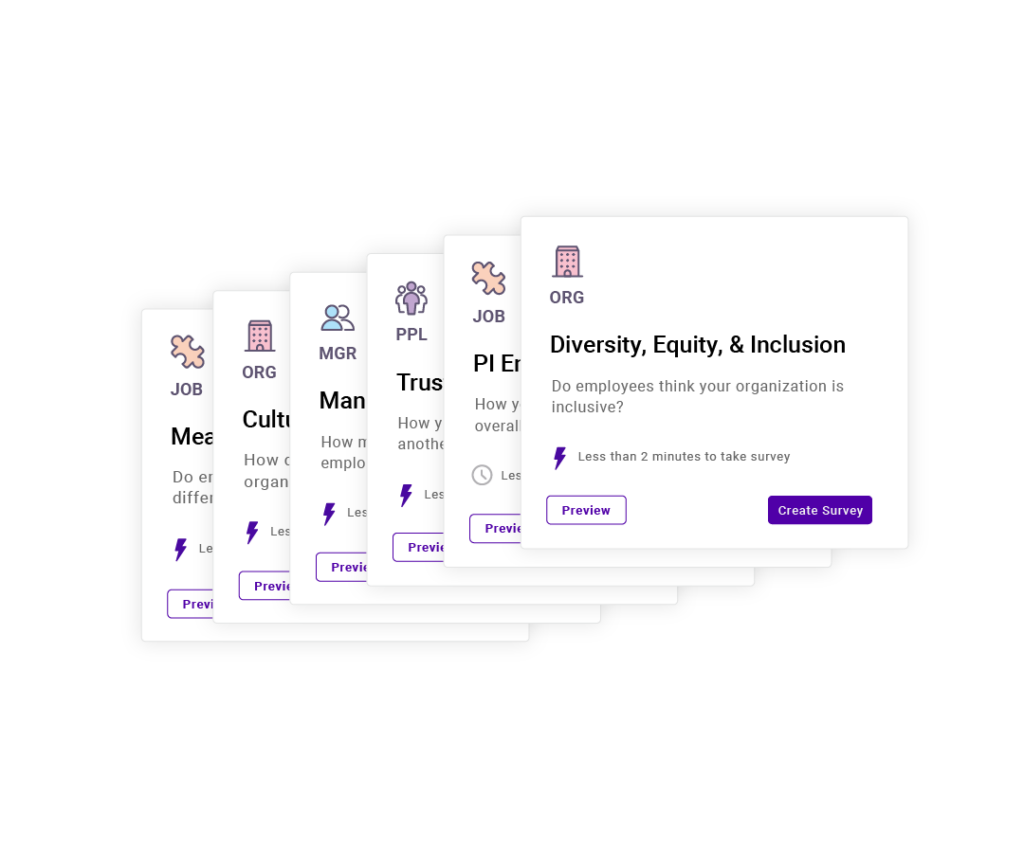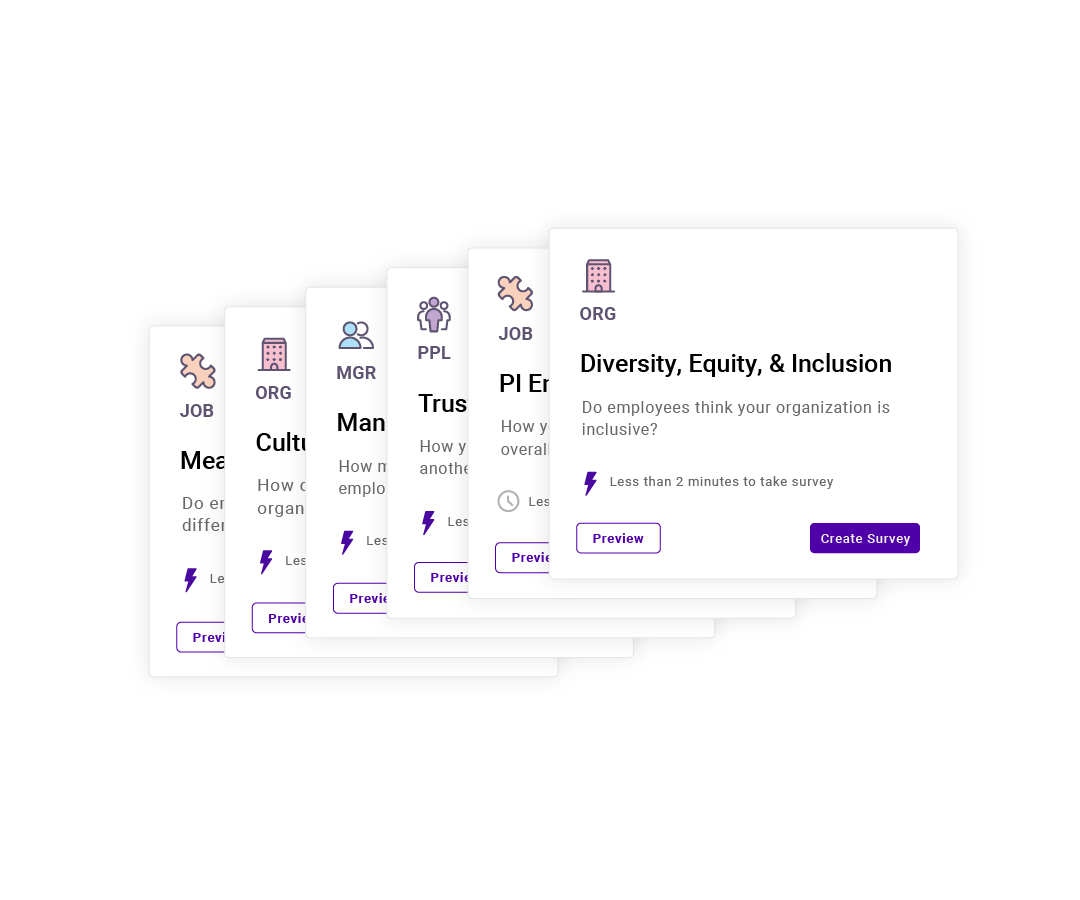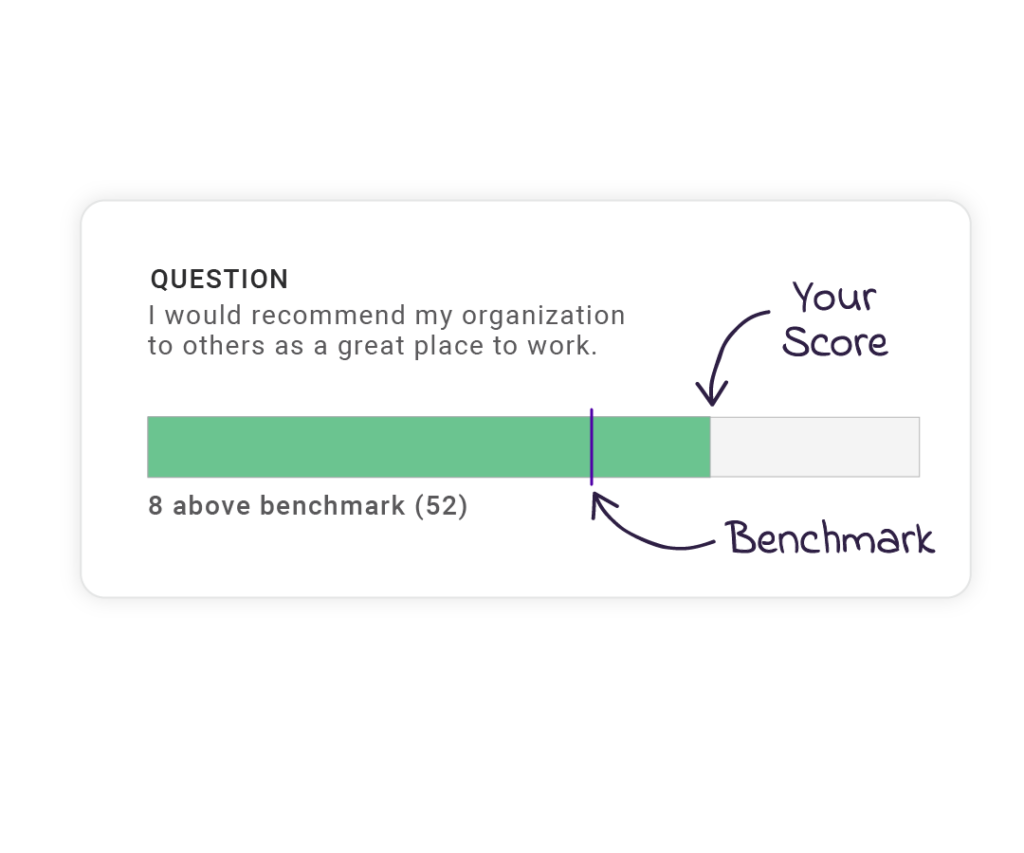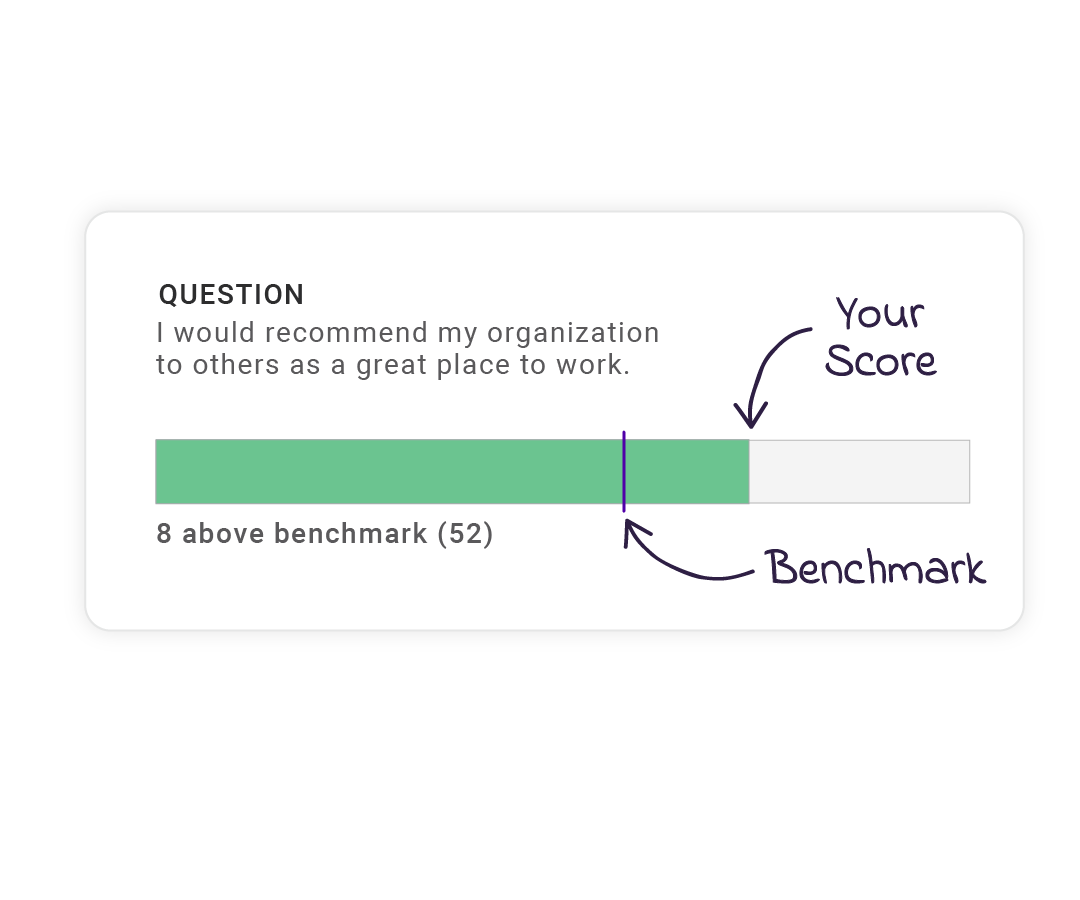 Know where you're excelling, and where you can improve
Get the insight, not just the data. See how you stack up against other companies based on 25,000 industry benchmarks. And remember: Your data is yours—we never share it with anyone.
Collect anonymous employee feedback with fast and easy
pulse surveys
Ditch the long surveys. Limit survey fatigue and improve participation rates with five-question surveys proven to measure engagement.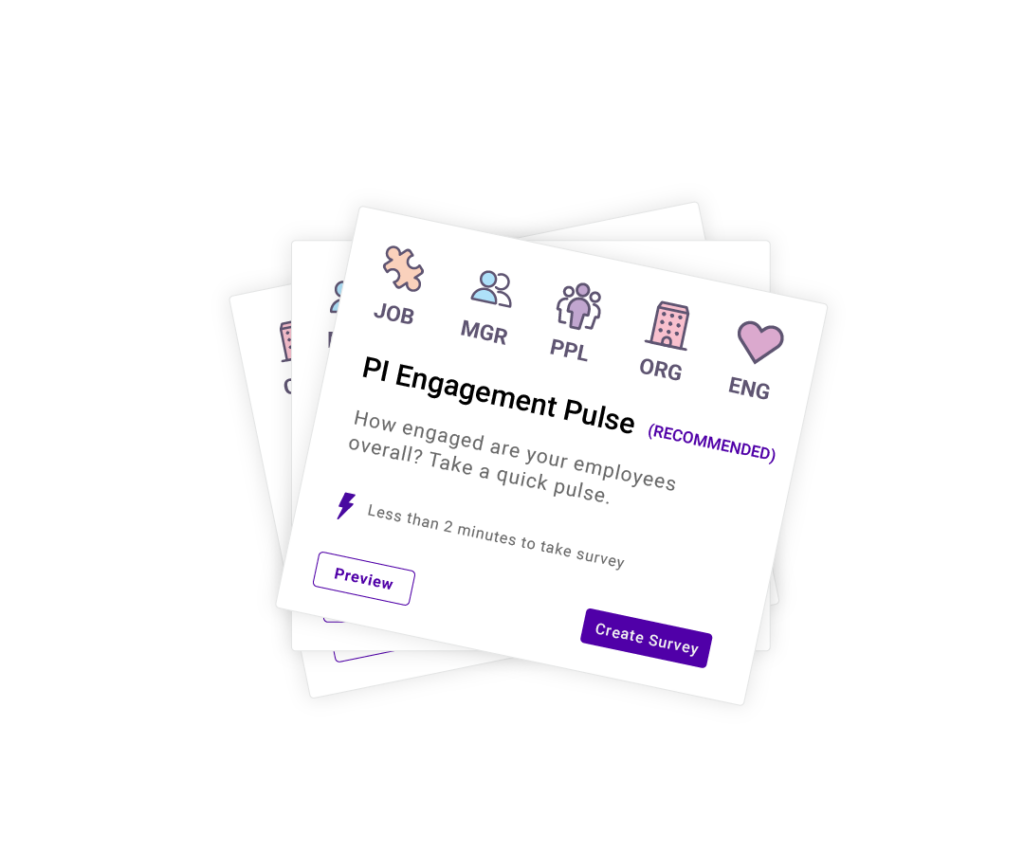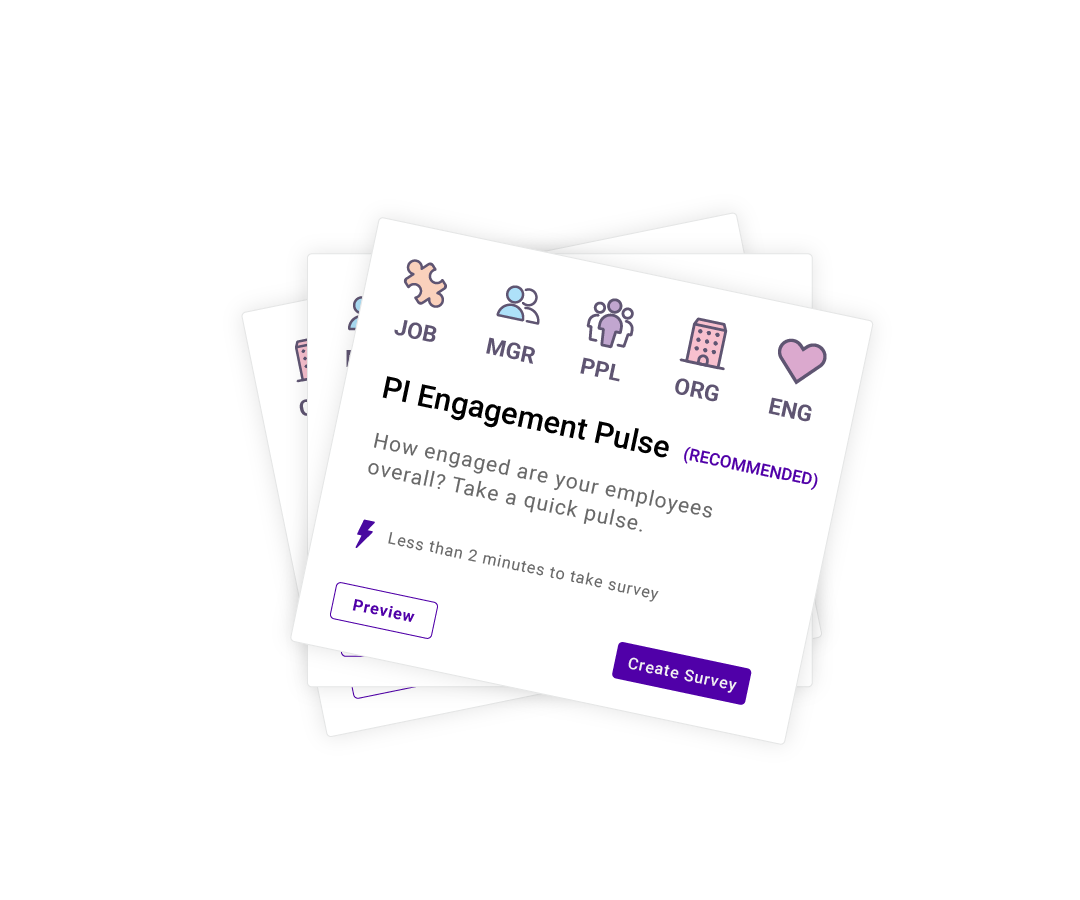 COMING SOON
Prevent burnout and unwanted turnover with predictive analytics
Ever wonder which parts of your organization are at risk to turn over? Or which teams are feeling burned out? Our algorithms predict both and explain why, so you can get ahead of attrition.
COMING SOON
Get smart, AI-powered actions to improve engagement
Ditch hours of survey analysis for instant insights. Our machine learning algorithm will pinpoint your biggest opportunity areas to improve engagement—so you can drive results.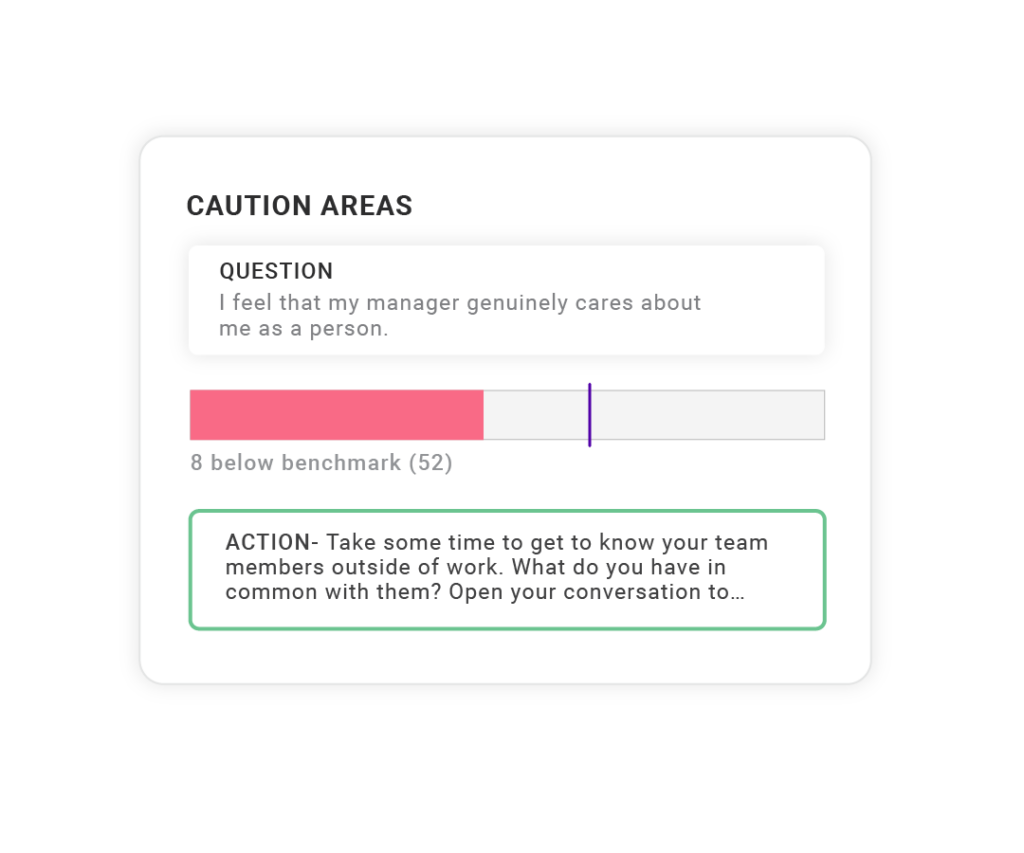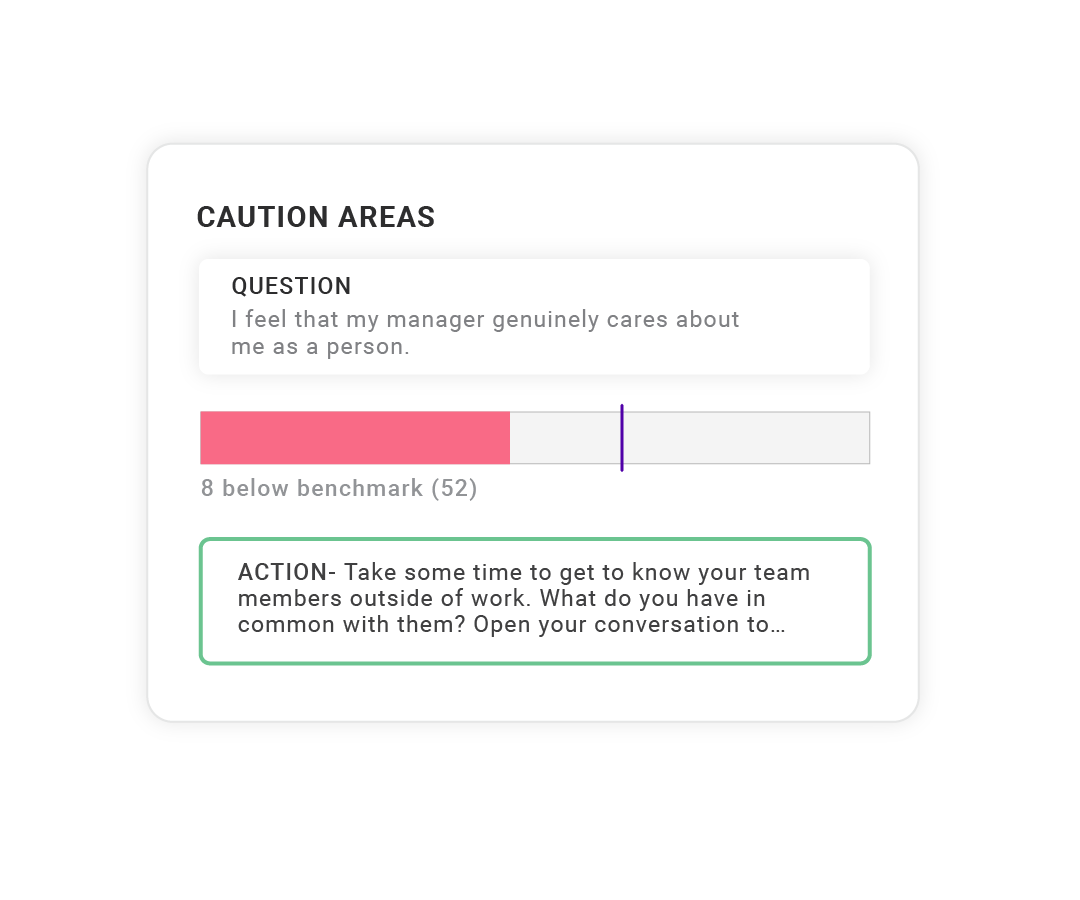 Improve engagement with PI in just three steps
STEP 1
Choose a pre-built, validated survey template
Select a pulse survey created by our team 
of doctorate-level organizational psychologists.
STEP 2
Send easy-to-answer pulse surveys to your team
Collect anonymous feedback from your employees with an intuitive and secure user experience.
STEP 3
Get real time insights to boost engagement
See your results in real time, deeply understand your people, and pinpoint where you need to take action
Get more for free with PI Diagnose
Everything you need to improve engagement
Price
Free
Free
Free
$3,000
annually
Survey templates backed by science
Diversity, Equity, and Inclusion Survey
Trust, Culture Health, and Manager Relationship Surveys
Track engagement health over time
Filter engagement scores by location, level, gender, performance, etc.
Comprehensive benchmark data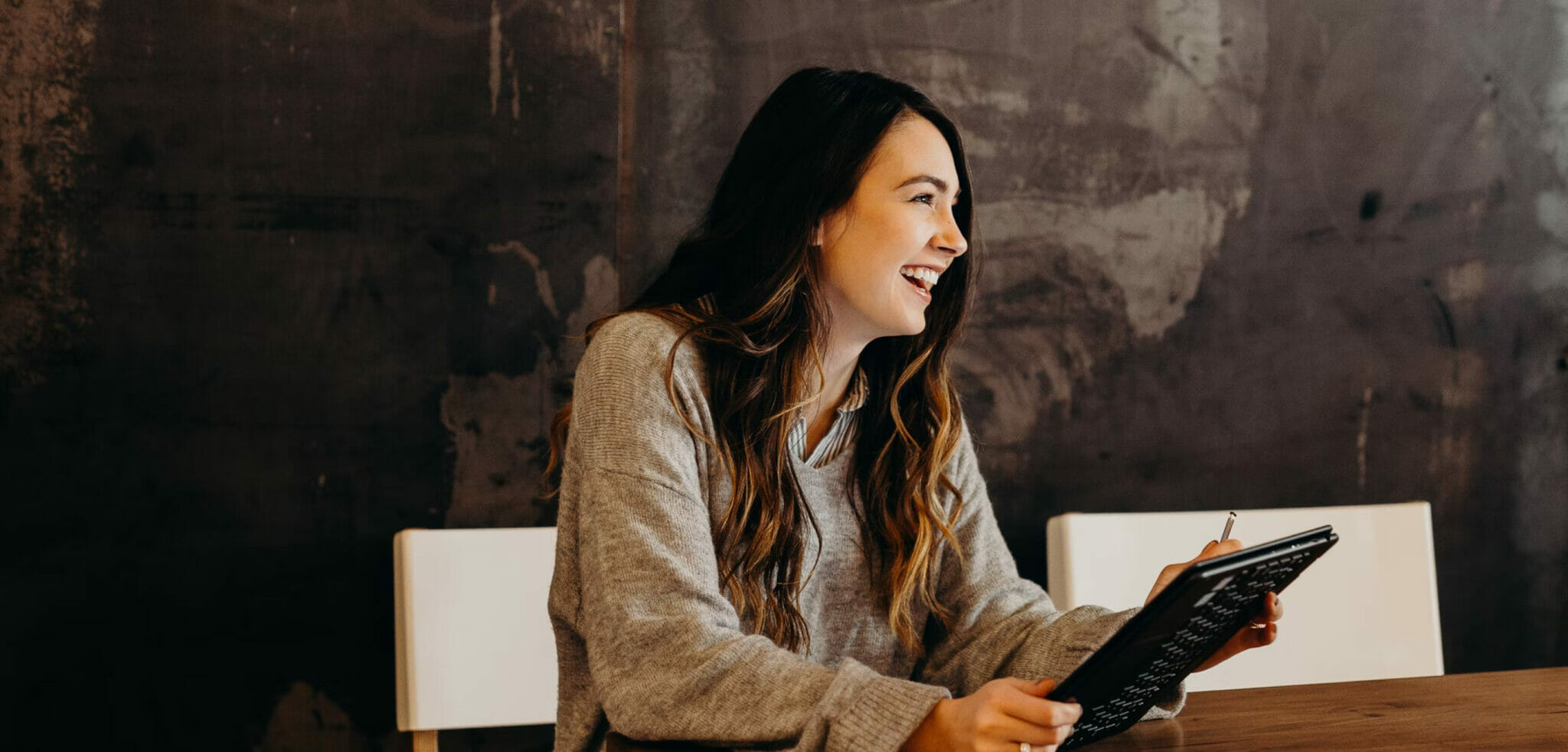 Quality data in,
better culture out
Most providers collect data. With PI Diagnose, you'll collect the right data—on key drivers of engagement—so you can improve what matters most.
Engaged companies have:
23% higher profitability
43% lower turnover
66% higher well-being
Designed for
everyone

in your organization.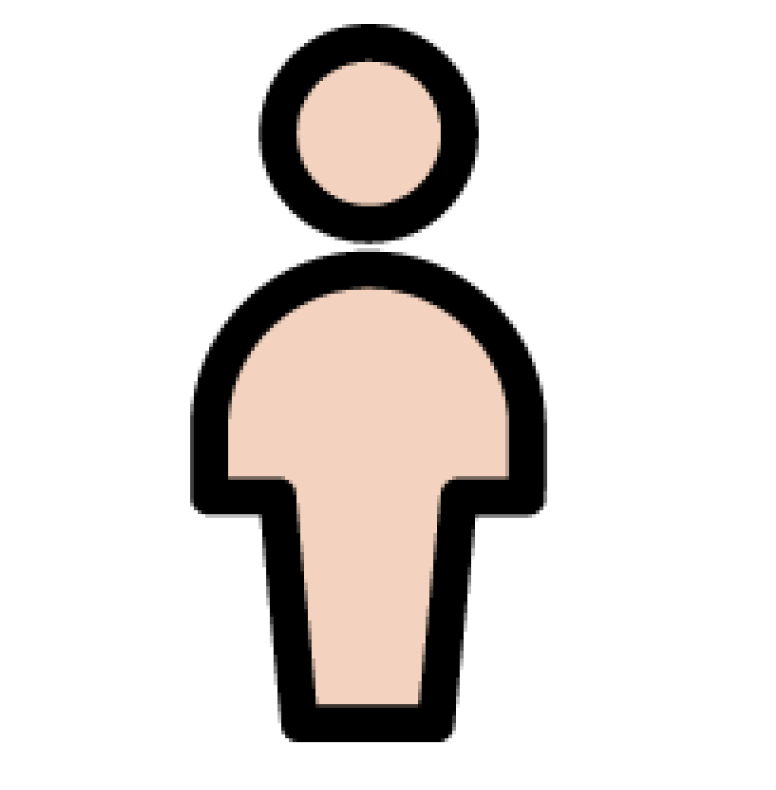 Employees
Give your employees a voice by continuously collecting feedback so you can build a better culture of trust belonging, and accountability.
Managers
No more chasing follow-ups or endless email chains—see all of your team actions to improve engagement in one place.
Company
Standardize your employee engagement program in one platform, while personalizing any survey to each team's most pressing need.
The best performing companies are people-first.
Don't just measure engagement—elevate it with PI Diagnose.

Be a best place to work with PI Diagnose.