Unlock your full potential with The Predictive Index
Drive growth, engagement, and performance with science-backed solutions for organizational success
Navigate core business challenges with behavioral data insights
At The Predictive Index, we provide transformative solutions that bridge the gap between these challenges and unprecedented success. Talent optimization is the discipline that transcends hiring and retention, with the understanding that all business strategies are people strategies.
Here are a few of the measurable results companies who use PI can boast about:
20%
Totango reduced its attrition
rate by nearly a quarter in
some departments.
93%
Companies who practiced TO
largely withstood financial
turbulence during COVID
110%
AutoNation saw department output skyrocket after implementing
PI Hire job targets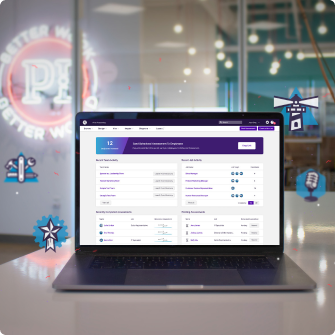 What sets PI apart
PI's assessments are backed by 60+ years of behavioral science, approved for workplace use and revalidated annually to reflect the evolving world of work.
The Behavioral and Cognitive Assessments are just two features within the broader talent optimization platform, which helps you hire with confidence, empower new leaders, build cohesive teams, and keep your talent engaged.
The PI experience is supplemented by a best-in-class consulting network, there to guide you through the complex modern labor landscape.
Real results, real stories
Gaining buy-in from your organization
Getting everyone aligned isn't easy. Simplify the internal sales process by: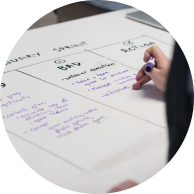 Anticipating common objections
Get to know how The Predictive Index can transform your organization. Learn how our scientifically validated insights optimize teams, streamline talent acquisition, and enhance overall performance.
Rallying key stakeholders
Involve essential decision-makers. Present The Predictive Index's benefits to HR, team leads, and executives. Showcase its alignment with strategic goals and ability to address current challenges.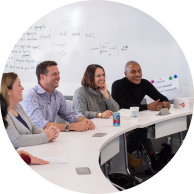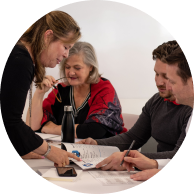 Validating impact with real-life results
Highlight concrete success stories. Illustrate enhanced collaboration, lowered turnover, and elevated employee satisfaction from similar organizations. Data-backed outcomes will solidify your case for adoption.
Empower your organization today
Reinforce the value of PI, and encourage prospects to take action.
We help companies achieve
measurable results
Join 10,000+ talent optimized companies making work better every day.
I wanted to feel with passion and conviction that I had hired the very perfect person. I wanted to prove that a pattern was a significant predictor of sales performance. And with PI, I was able to say just that.
We have significantly evolved over recent years, merging two entities and taking our company public. PI has been a key component in our transition, by helping us break down silos, enhance cooperation, improve business results and increase job engagement.
PI has helped make new employees feel welcome and like a part of the team, and to make them feel like their manager does care about them in a really thoughtful way.
PI protects the manager from making a bad hiring decision and protects the individual from poor performance. It has given me a quantifiable and sustainable approach to predict sales performance.
During a recent merger, PI made it easier for us to identify who was the best behavioral fit for each role, which helped remove a lot of the stress and guesswork from the process.

Ranked #1 for pre-employment testing globally